What's in My Bag? The 5th Co. Essential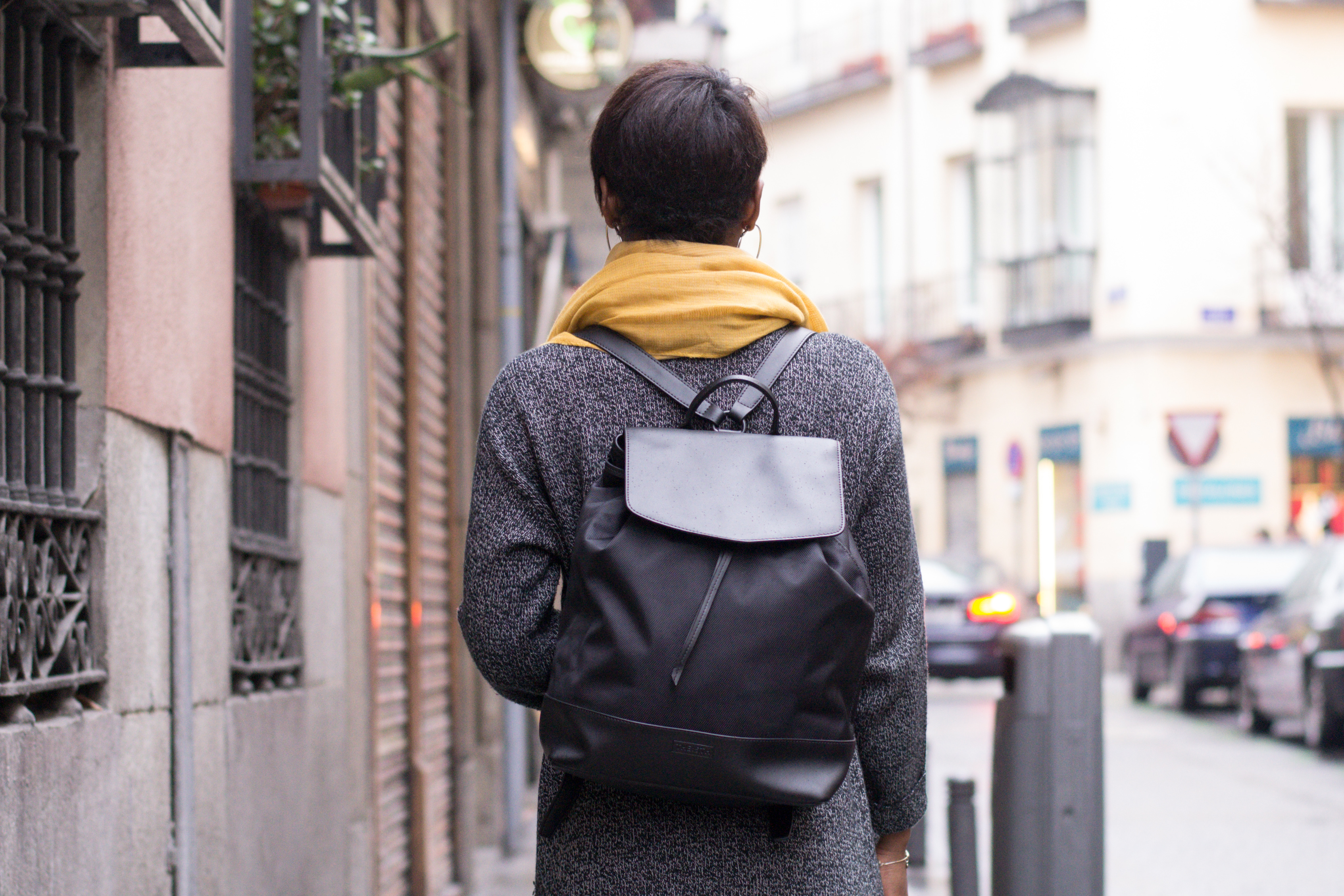 I have been known to be a notorious overpacker, and when it has come to my everyday bag it's been no different. My parents used to teasingly ask, "What do you have in that suitcase?" (referring to my purse/bag), and to that I would respond, "My life, duh."
I like being prepared. I mean, you just never know when you might need those pair of socks in your purse to double as gloves because it's the dead of winter and you forgot your real gloves at home. You were running late, didn't have time to let your car heat up properly, and therefore your steering wheel was freezing cold. Sooo…socks turned gloves, problem solved.
Oh, and the 5 lbs of receipts? Yes, I need those, because I may need to take something back one day, some day, probably never, but still…you never know.
Thankfully, since moving abroad I've toned down my excessive habits a bit and have taken on a more minimalistic approach. That doesn't mean I don't fight the urge to still pack everything but the kitchen sink in my bag, but when I think about having to lug all that stuff around, I think better of it. Now, I just carry what I deem as essential. So, what's in my bag? Here goes (don't worry, I'll spare you all the feminine hygiene products and such 😉 )…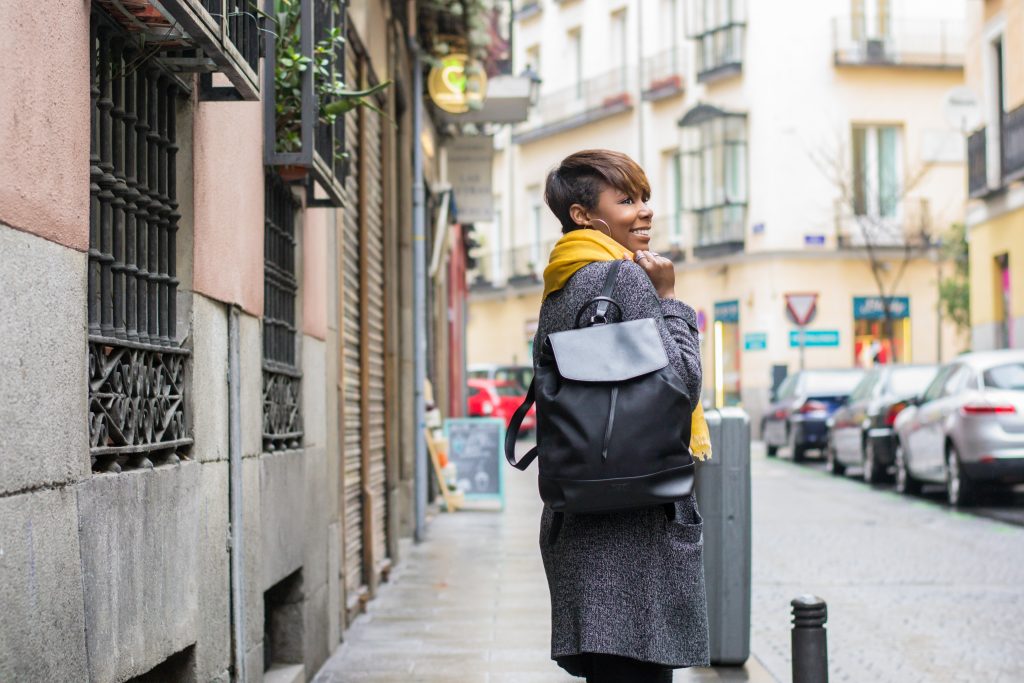 First, let's start with the bag itself. I've been going through a bag crisis lately. For the last couple months I've been on the hunt for the perfect bag to no avail. All my other bags have been either too small, too big, not versatile enough (i.e. too casual or too dressy), uncomfortable, and the list goes on. So, when the 5th Co. reached out to me about another collaboration for their Essential Bag I was thrilled! This brand is amazing. I love my 5th watch, so I know they make high-end, quality products. Check out the first 5th Co. post here.
I received my bag shortly after returning from my trip to the Balkans, and I do believe I have found a winner! Where all my other bags have failed, this one has succeeded. It's the perfect size; big enough to fit my Macbook Pro and DSLR at the same time, but it's not overly big and bulky. It's versatile and I can dress it up or down. It's durable and, as expected, high quality. I love the interior pockets that make it easy to get to items without having to dig, and the zipper pocket on the back where I can easily get to things like cash or my phone.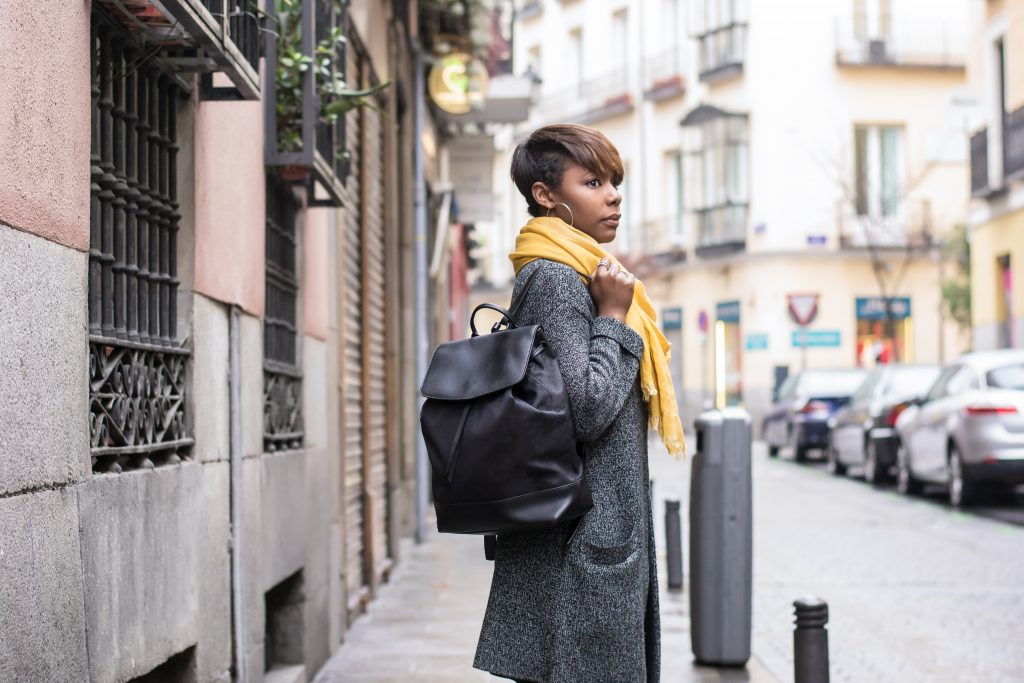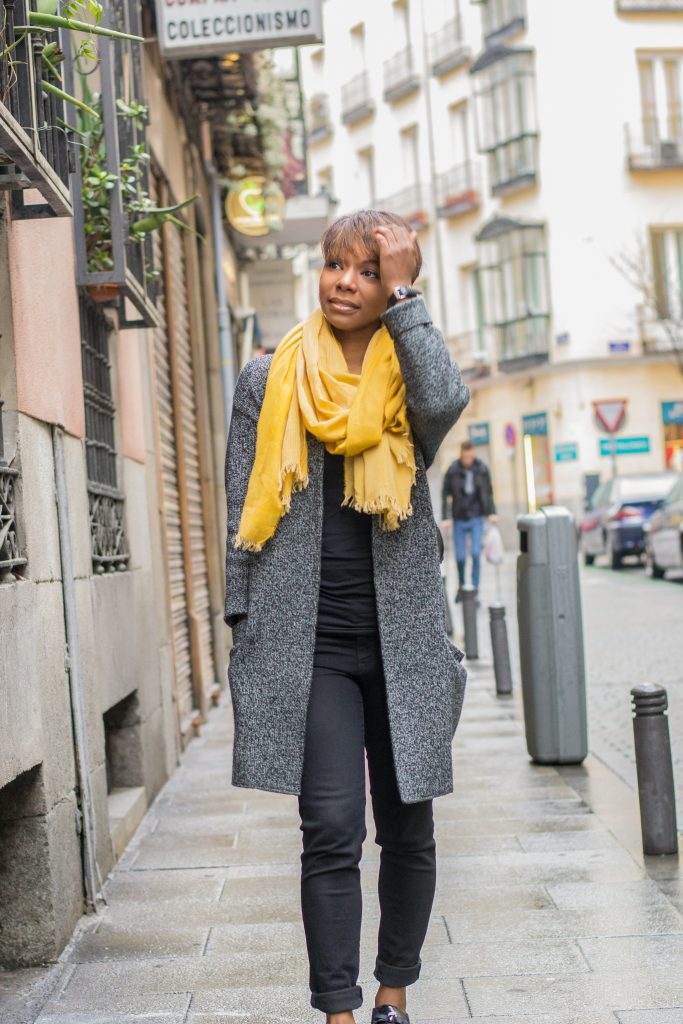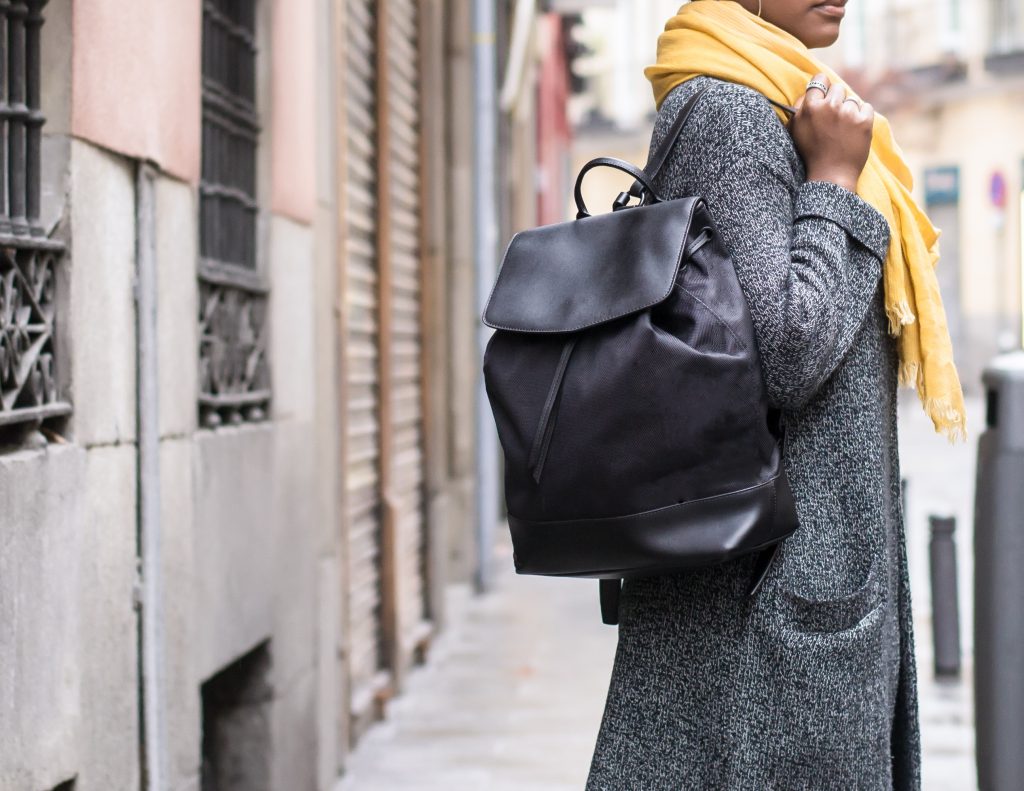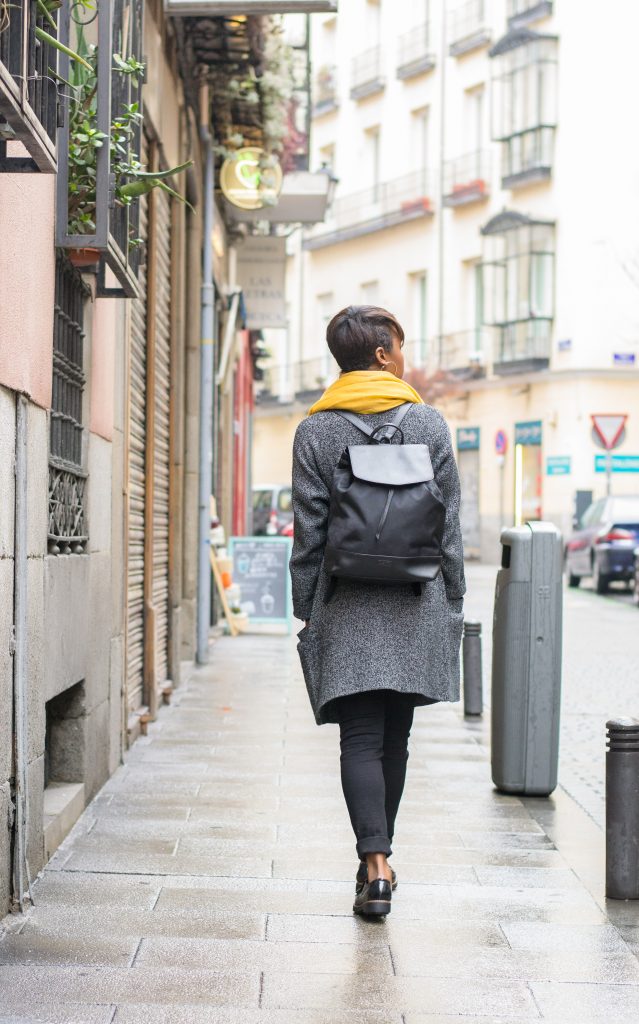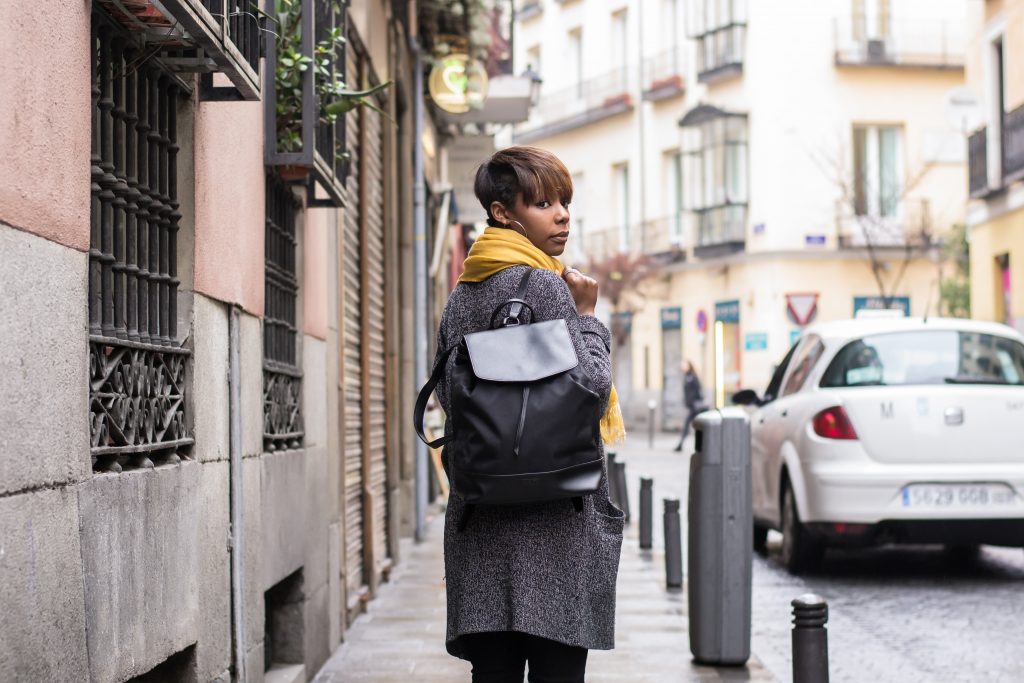 So, what's inside?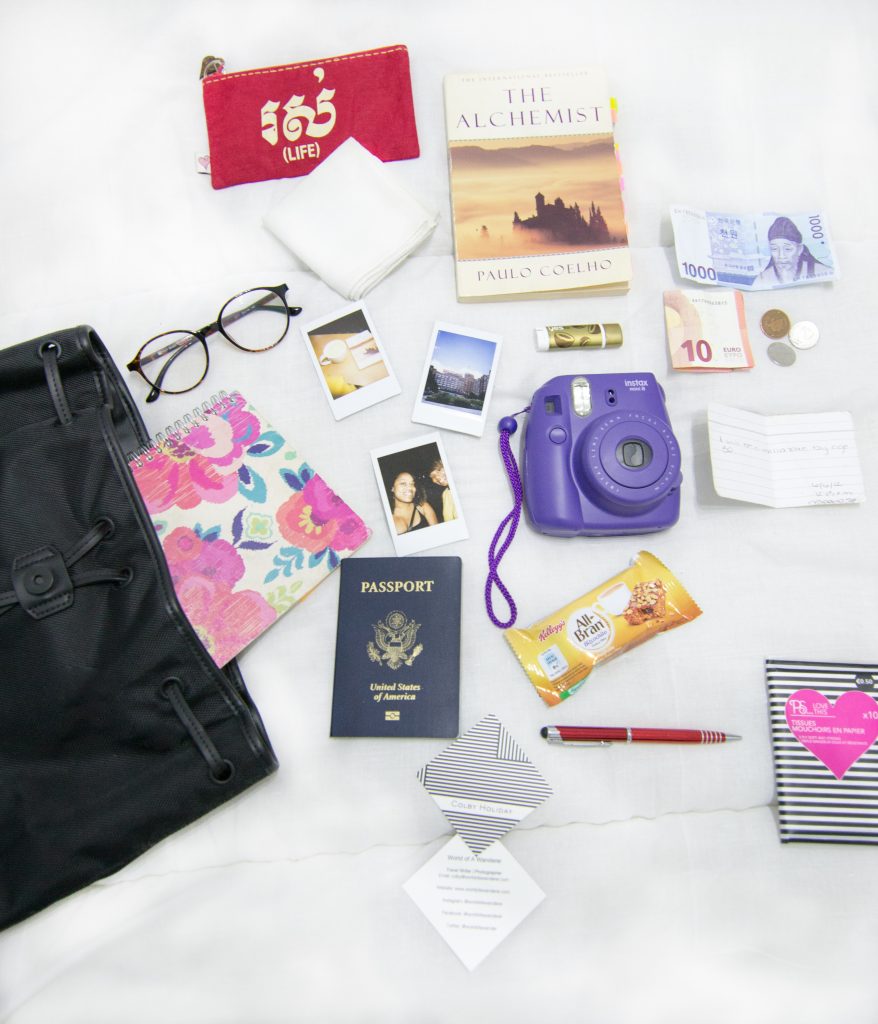 Handkerchief 
If there is a bag or a purse strapped to my shoulders then you'd better believe I have a handkerchief in there. Not because I'm some genteel lady, carrying on a Southern Belle tradition, but  because it's my grandfather's and he's my inspiration, my motivator, my supporter, my superman, basically my world.  I've never known him to not have a hanky on him, so when I was a blubbering fool on the day of my high school graduation, it was no different. He gave it to me to blow my snot wipe my tears, and 14 years, 20 countries later, no matter how near or far I am, it's the one thing I always carry on me to keep him near.
Notebook
With a million and one ideas ruminating in my mind all day I have to have somewhere to purge these thoughts. Flip through these pages and there's no telling what you will stumble upon. Rants, ramblings, listicles, notes and more notes, lesson plans, travel plans, things that look completely illegible, but are undoubtedly brilliant ideas.
Passport
I mean, because you just never know when you might need to hop on the next flight and get the heck out of dodge. Just sayin'.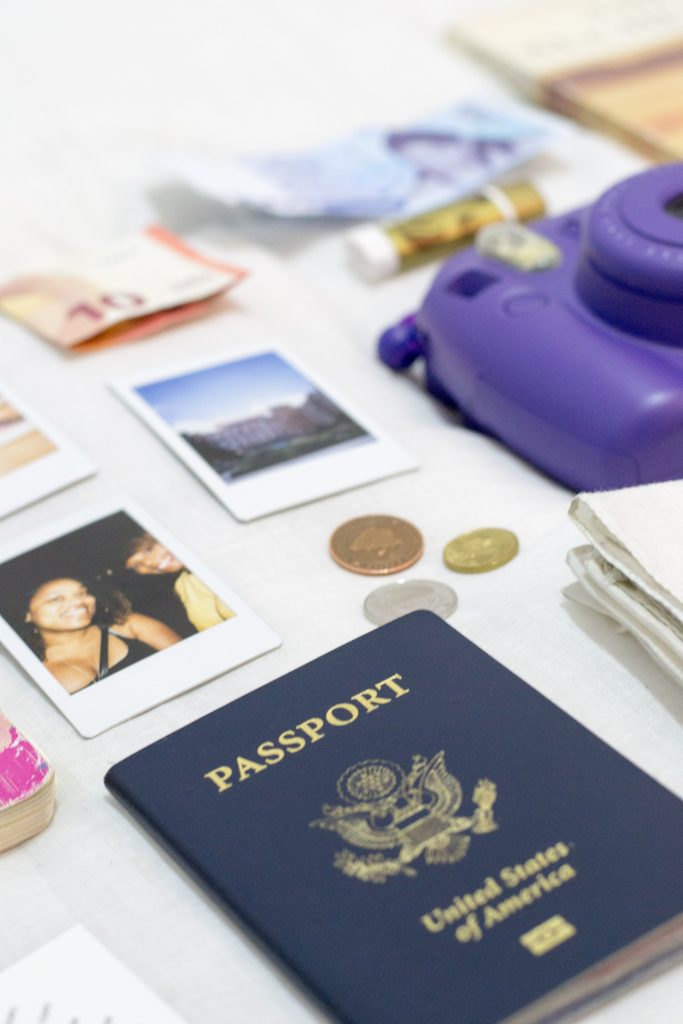 Instax Instant Camera
Sometimes I hate lugging around my DSLR. It's just so heavy and clunky. So, in an effort to still capture little moments I've started carrying around my Instax instant camera instead. It's also something about going back to the basics. It's film. It's instant. There is no post production, or filters, or taking 13 photos of your macaroons and latte trying to get that "perfect" shot because film isn't exactly cheap, and in the words of a wise woman, "Ain't nobody….".
Love/Life pouch
I purchased this hand-made pouch (it says LOVE on one side, and LIFE on the other) during my stay in Cambodia in support of Daughters of Cambodia, an organization that helps young women escape the sex trafficking industry by providing them jobs and health supportive services. How I use this pouch depends on the day. Sometimes it's used as a personal hygiene pouch, sometimes it's used as a cord/electronic carrier. Today, it's being used as my change purse.
Lip Balm
Of course, no woman's bag is complete without a lip balm of some sort. My go to at the moment is Yes To's Coconut Naturally Smooth Lip Balm. It's amazing for the winter cold and wind.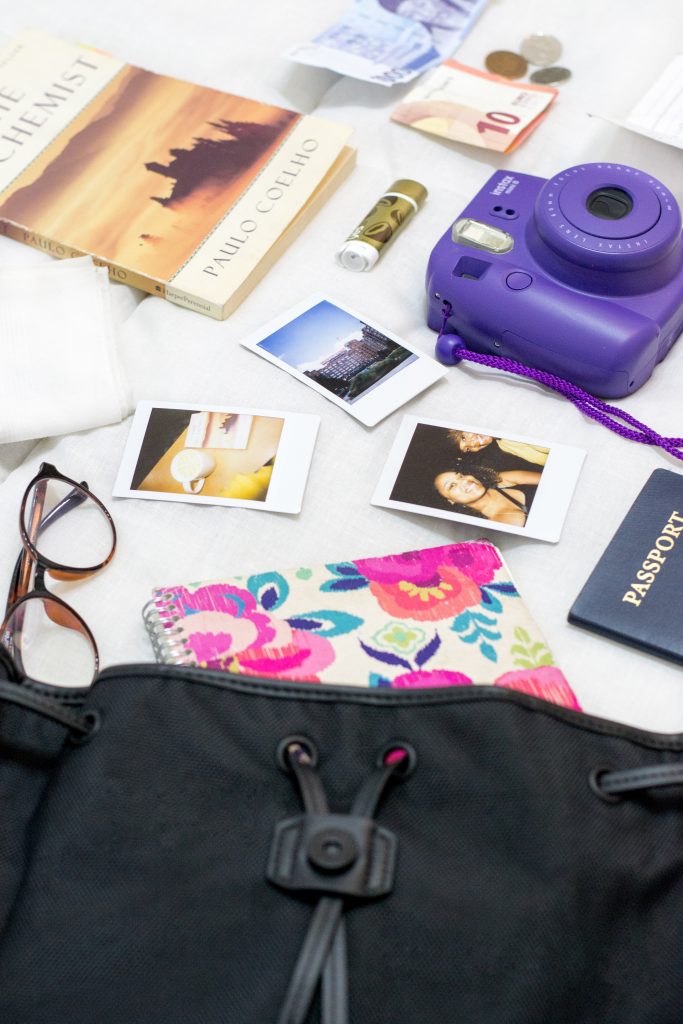 Book
The Alchemist is my current read, or rather re-read, hence all the colorful sticky tabs. Random fact about me…I prefer used books over new books anyday. Something about a well-worn book that screams well-loved to me. I love seeing highlighted and underlined text, and dog-earred pages left by owners past. However, I never mark in books myself. At any rate, I have quite a commute by train each day, so it's optimal reading time for me.
Random Currency
There is always spare change at the bottom of my bag, and it is seemingly NEVER the change/currency I need. I've been in Spain for 5 months and I still run across Korean won and U.S. change every now and then. Speaking of Korean won, I always carry around a 1000 Korean won bill. Why? Because when I purchased my glasses in Korea the amazing Ophthalmologist gave it to me and told me to carry it with me for good luck. Never to turn down good juju, I've carried it with me ever since.
Snack
No one likes hangry Colby. I don't even like hangry Colby. So to spare everyone and myself, some sort of a snack is a must.
Pen
So, the thing about this pen… I received it when I opened my first business bank account almost 5 years ago. Yep. Same pen, 5 years strong. Of course I use other pens, but I typically always have this one on me as well.
Business Cards
You never know when an opportunity may arise. Always be prepared.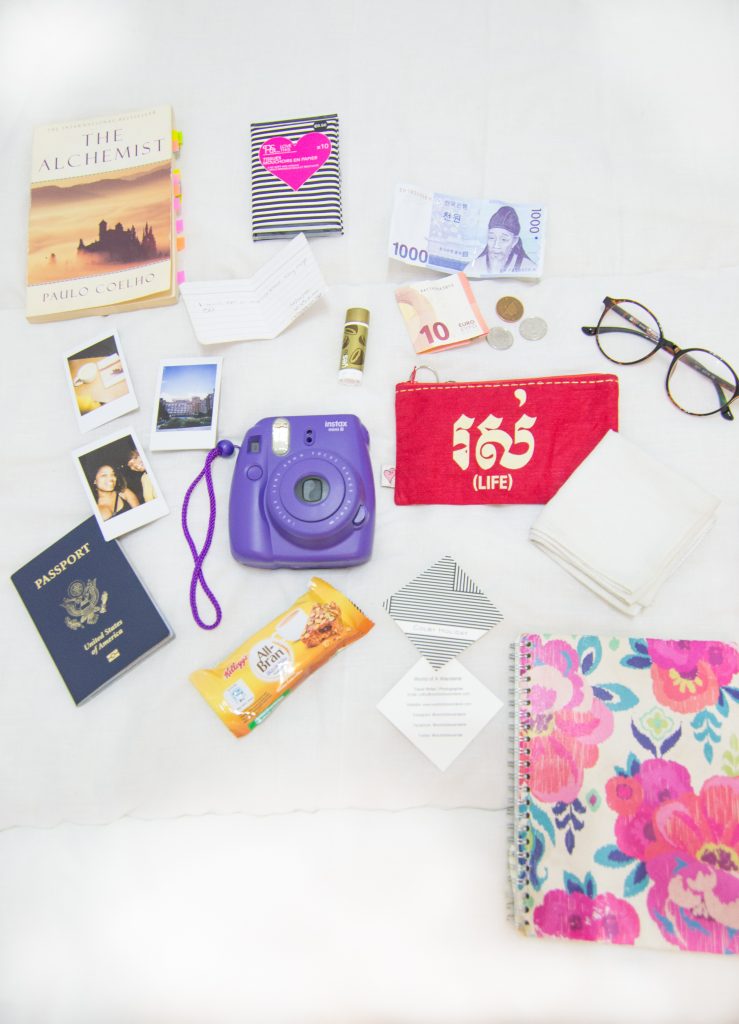 Index Card
Ok, if you can't already tell, I'm a sentimental person. In fact, I'm a self-proclaimed, sentimental, organized hoarder.
There. I said it.
So, what's this index card about? Well, on June 6, 2012 at 12:13 a.m. in Madrid, Spain (fancy that…I'm back in Madrid) I declared, "I will be a millionaire by age 30", and it is yet another thing, I've carried with me since.
There's power in writing. Putting it out into the Universe. Declaring it, and so it shall be done. Don't believe me? Well, last year, 2 months into my 30th year, I became a millionaire. Yep. Sure did.
However, I probably should have specified USD (U.S. Dollars) when I made my declaration. You see, I moved to South Korea. $900 USD is more or less 1,000,000 Korean Won. In Korea, I was a multi-millionaire. My declaration came to fruition, though not exactly how I imagined. When I came to the realization all I could do was laugh. Well played Universe. Well played.
I'm not sure why I still carry it around, but I do.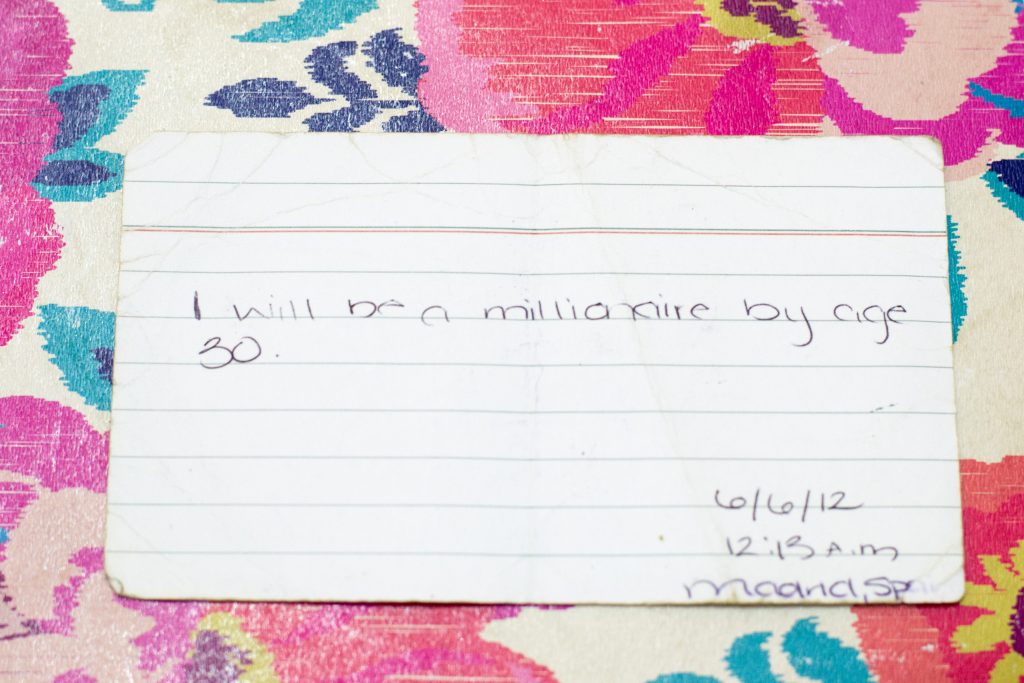 So there you have it…my new favorite bag and all its invaluable contents. Now, I want to know what's in your bag? What essentials or sentimental items can't you leave home without? Leave me a comment below.