Skiing in Sarajevo: Outdoor Adventure at Jahorina Olympic Center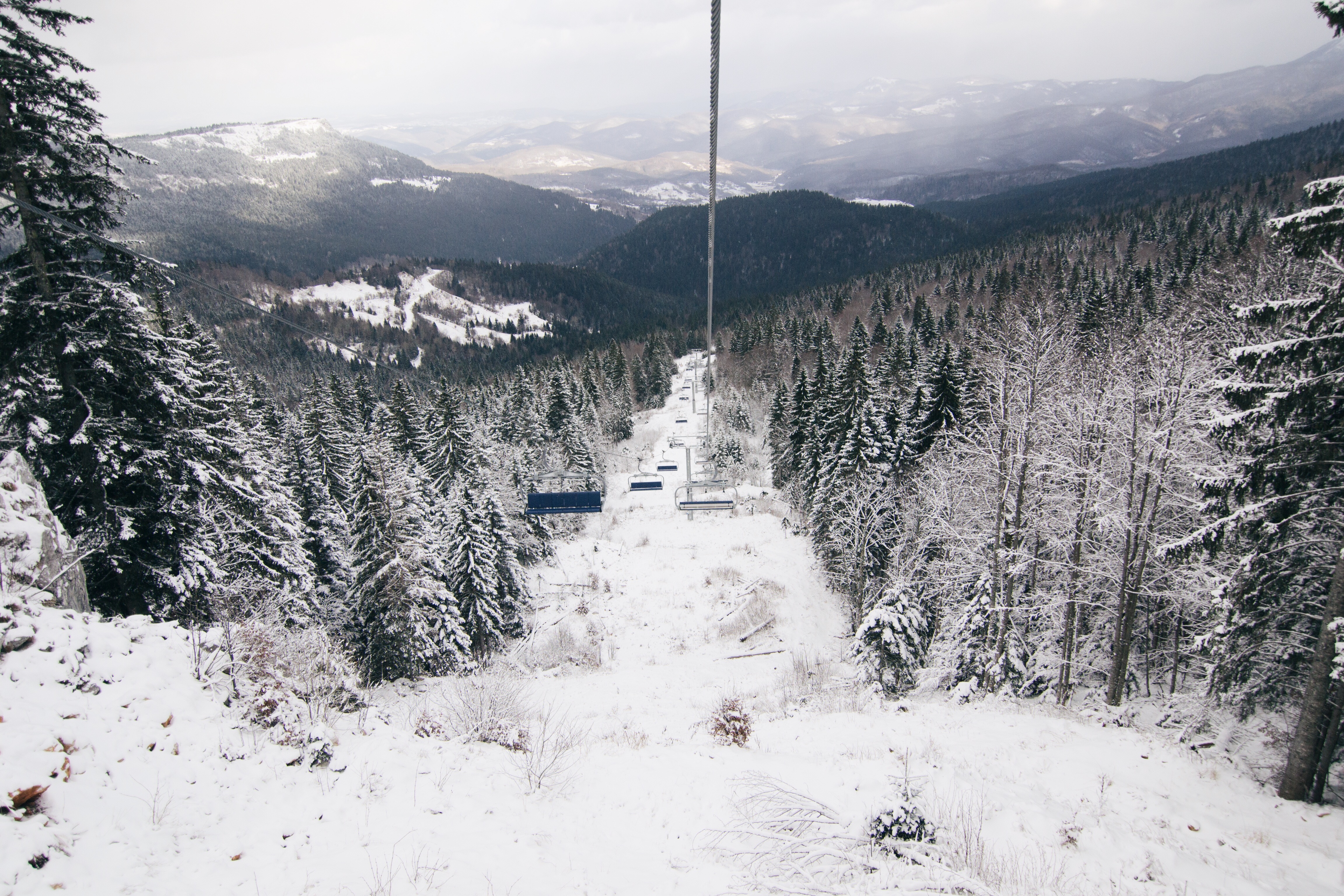 When traveling during the winter, I typically opt for more tropical destinations. I want to escape the cold, not run towards it full steam ahead. However, this winter I dared to be different. I wanted the full on winter experience or so I thought. Snow. Outdoor Adventure. The works! You see, I'm from the South (U.S.A) where the mere mention of snow sends the city into complete disarray. 2 inches of snow and the entire city shuts down. So, when planning my trip through the Balkans I knew I had to go all out and check off one of the items off my Wanderlist, SKIING! And what better place to go skiing in Eastern Europe than the place that held the 1984 Winter Olympics than Sarajevo in Bosnia and Herzegovina?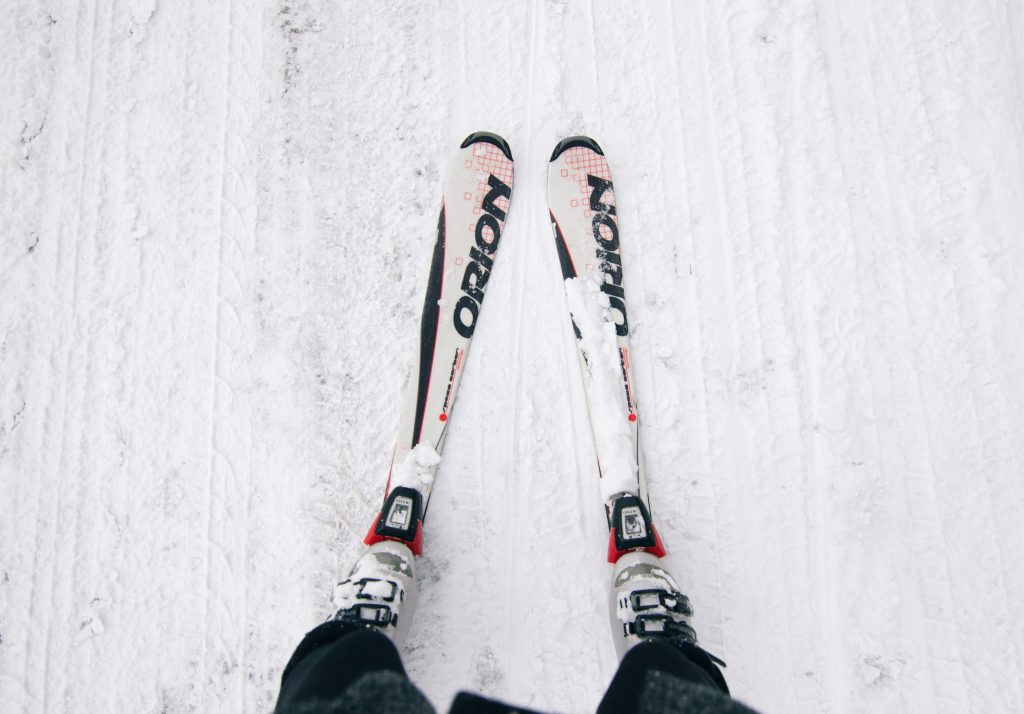 Sarajevo is a city surrounded by mountains which makes for some awesome outdoor adventure activities. Though, it's an often overlooked destination in Europe, it is becoming widely popular for winter sports as it has fewer crowds and is much less expensive than some of the other better known resorts.
These mountains have certainly see their fair share of peaks and troughs through the years. From going from a world-class ski destination that hosted the Olympics, to being occupied by Serbian forces who used these very mountains to attack the city below during the Siege of Sarajevo. However, despite the odds, Sarajevo has withstood the test of time, tourism is picking back up making this a go-to destination.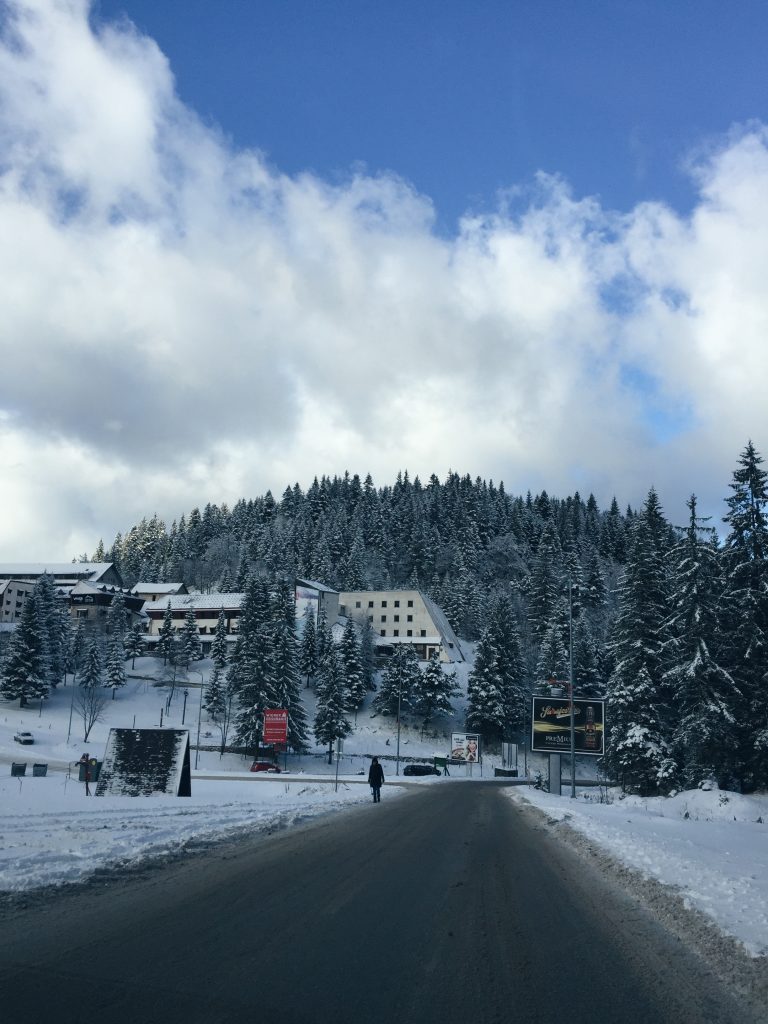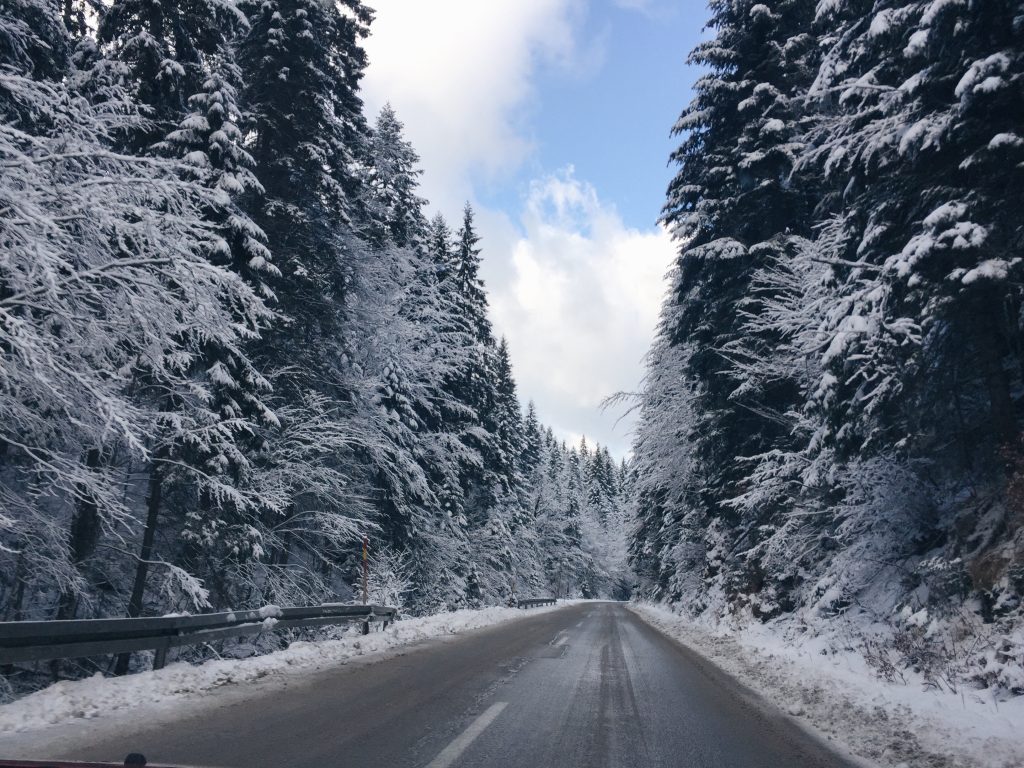 Jahorina and Bjelašnica are two of the most popular ski resorts in which you can enjoy outdoor winter sports. Both are located only about a 30 minute drive from the city center. We had the pleasure of being hosted by Jahorina Olympic Center (OC) with a complimentary a Day Pass. The day of our ski adventure the weather was a bit iffy. It was incredibly windy and cloudy, and there was heavy snowfall. We were told not to worry, as the weather is ever changing, minute by minute on the mountain. Sure enough, by the time we hit the slopes, the weather had cleared up a bit. The sun was shining, the snow had slowed, it was an amazing site to see.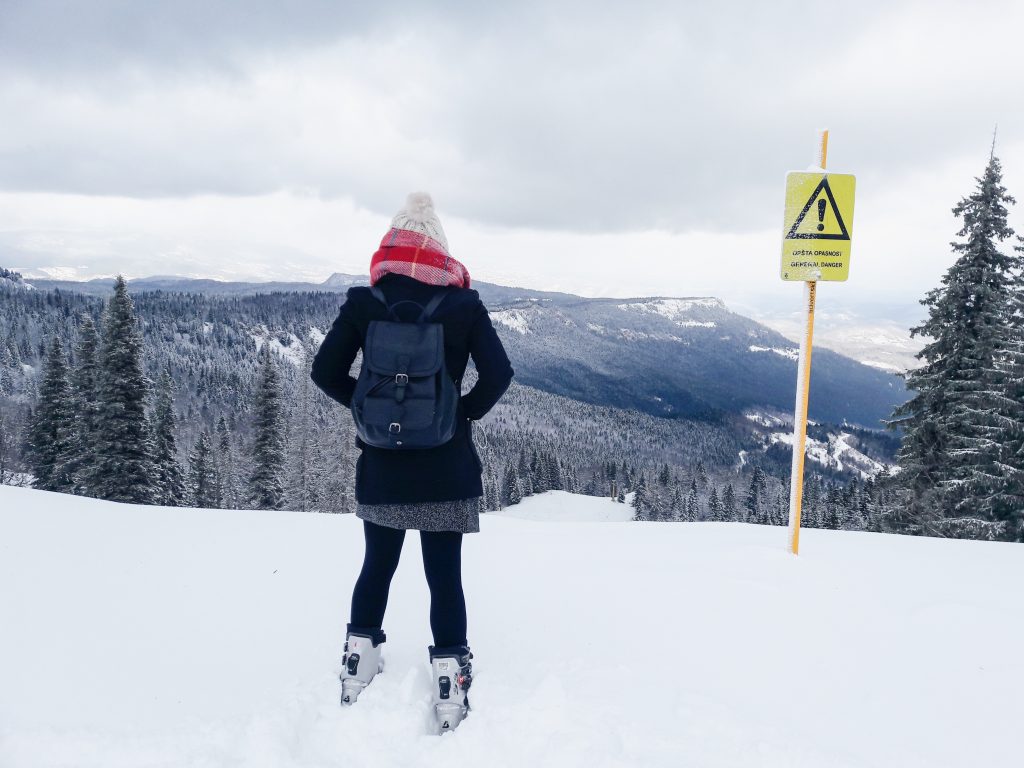 Besides the incredible panoramic views below, here are a few more reasons to love Jahorina OC:
The resort is perfect for skiers of all levels. Whether you are an expert or a complete newbie, like myself, they have slopes accommodating for everyone. Small slopes, long slopes, short slopes, steep slopes, they have you covered. Since it was our first time skiing, we had a one-hour lesson on the Skočine Slope, with our amazing instructor Vedrana. I'd highly recommend an instructor if it's your first time out. We only paid about 10 euro a piece for the hour.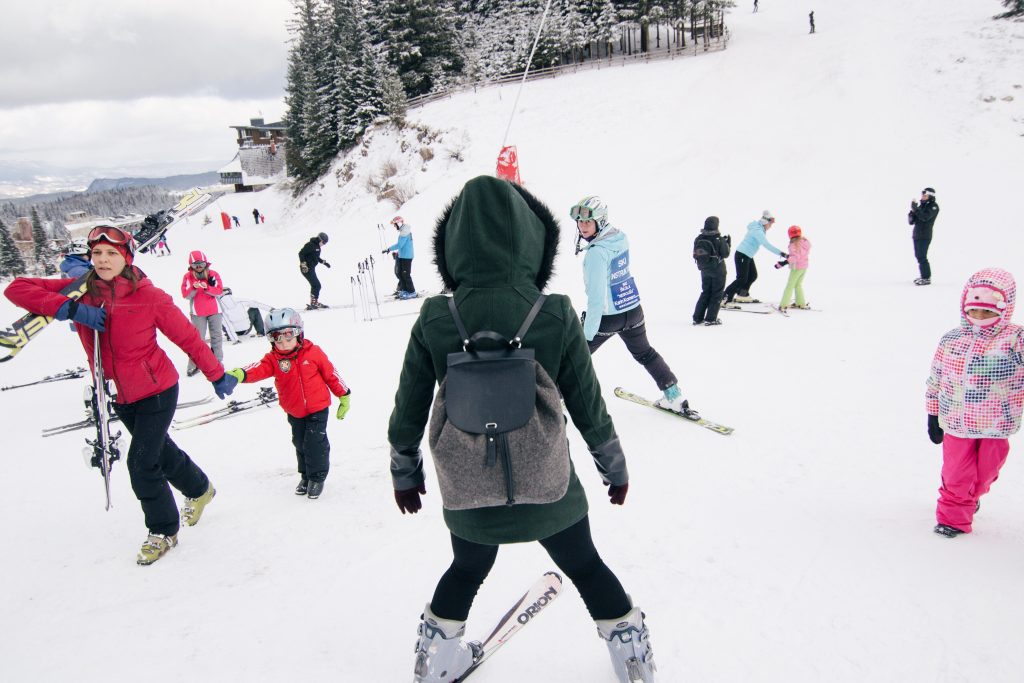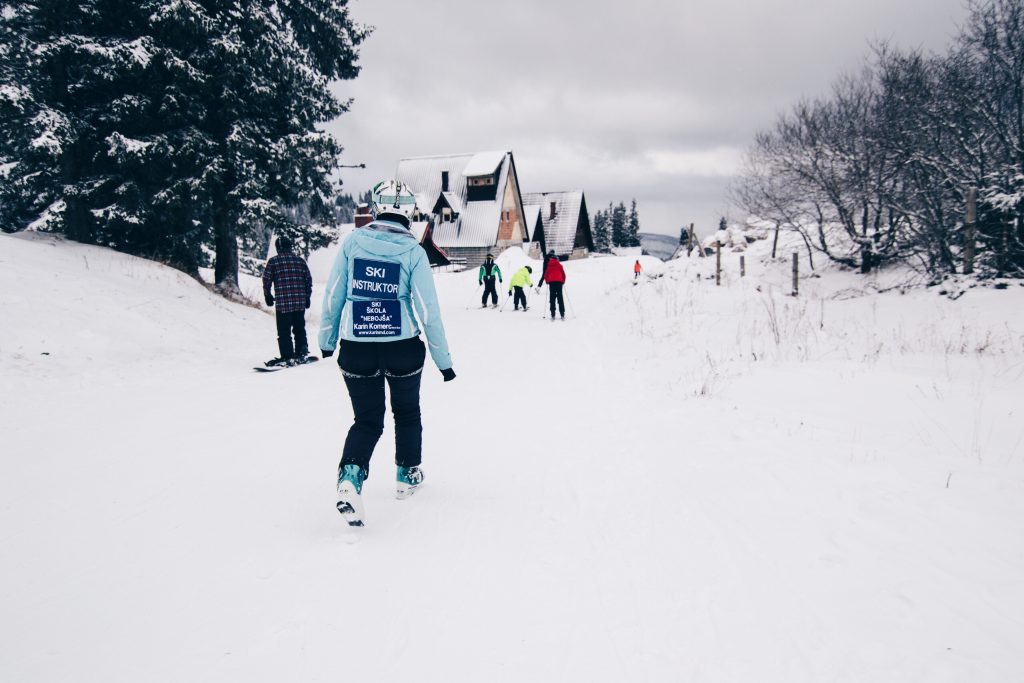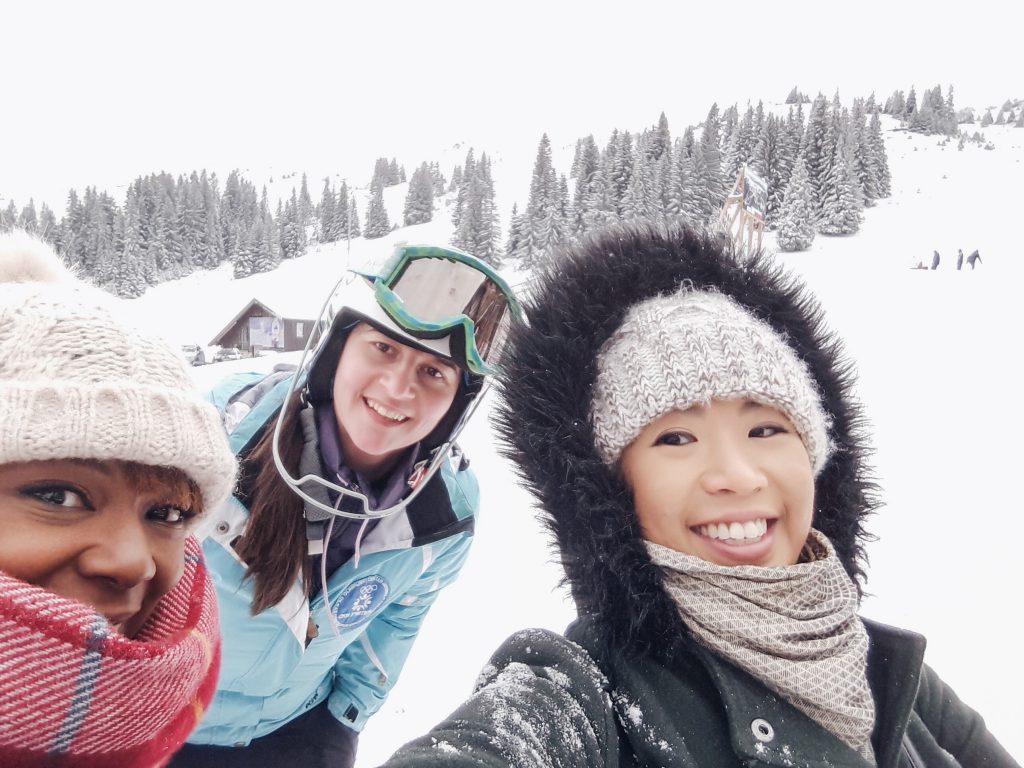 Speaking of which, the prices are Jahorina are unbeatable! Currently, a day pass will only cost you about 18 euro during the week, and 20 euro on the weekends. If you don't have your own equipment, no worries, you can rent equipment for 15 euro for the day. Click here for the full price list for ski passes.
I must warn you this equipment only includes boots and skis. We made the horrible, horrible mistake of thinking we could rent ski gear, such as pants, coats, googles, etc. at the resort. WRONG! So we were incredibly ill-dressed and ill-prepared for our ski adventure.
Another great thing about this resort is there are fewer crowds. Where's the fun in skiing if you're constantly having to dodge 100 people on your way down? This resort is probably Europe's best kept secret.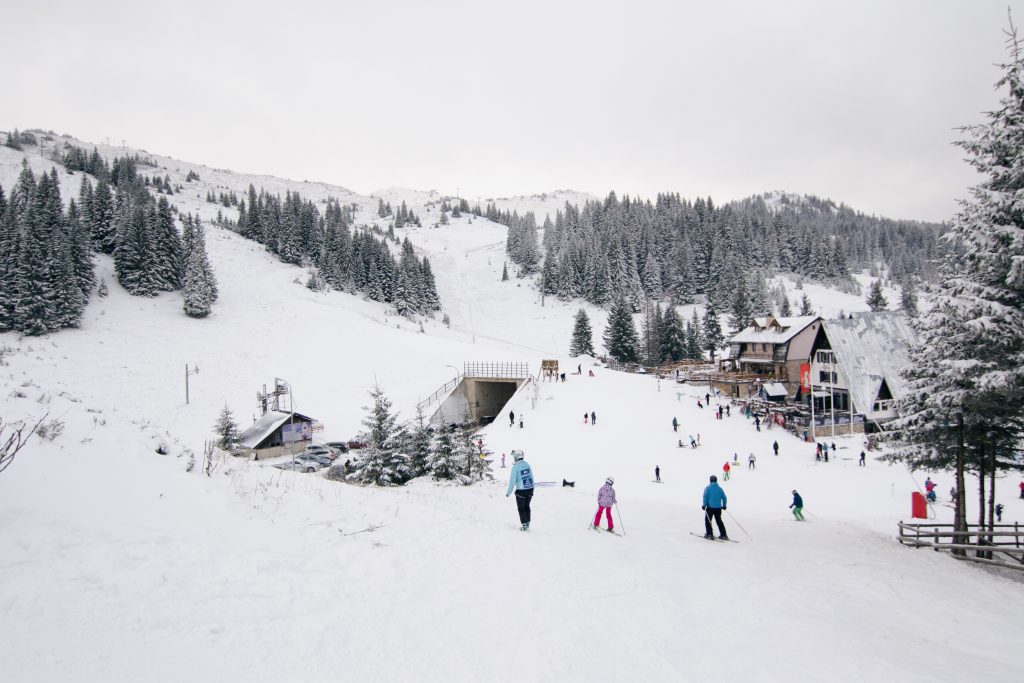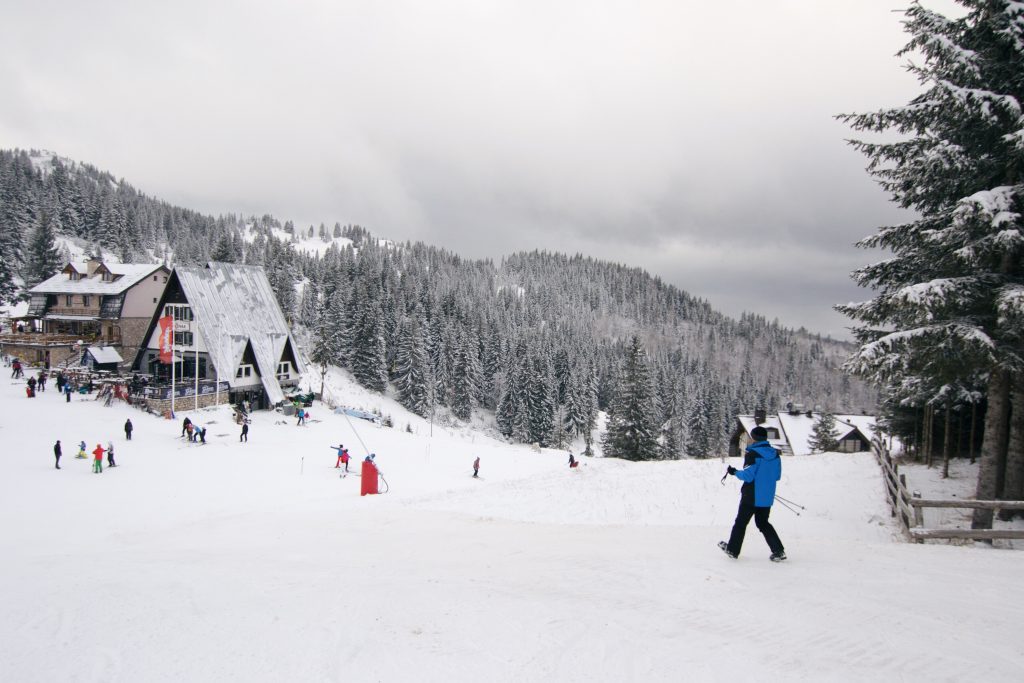 Also, the Jahorina OC is not just limited to skiing. Enjoy other winter sports such as snowboarding, tubing, hiking, and snowshoeing. Or, if you're like us, riding the ski lifts is an adventure itself. You truly feel like you are in an Winter Wonderland. The views are like no other.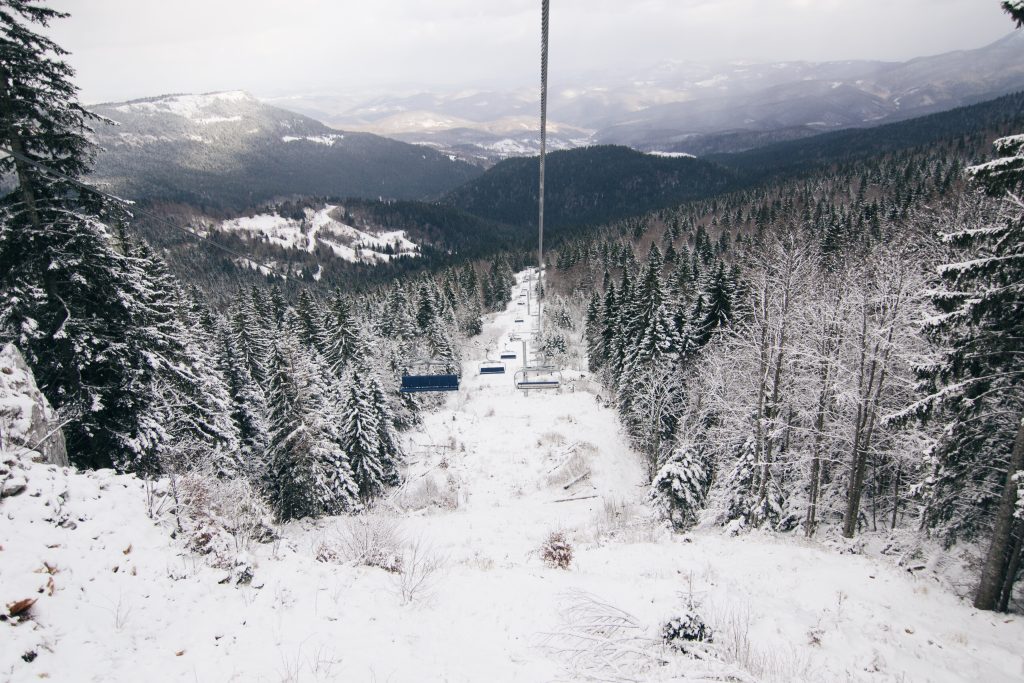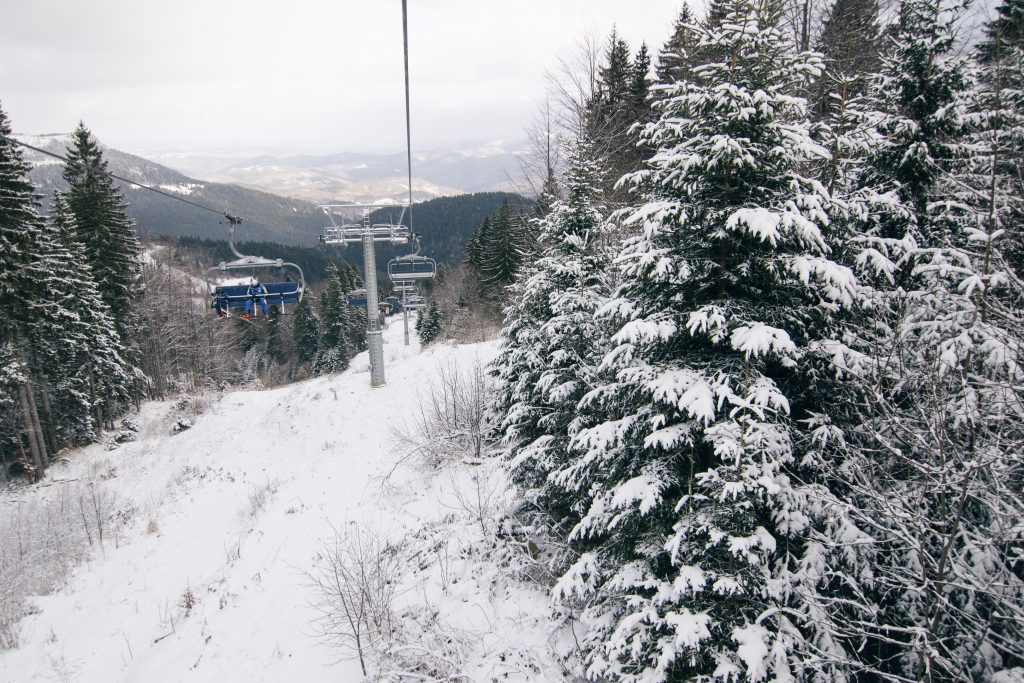 There are tons of accommodation options. Since the war, Jahorina has made strong efforts to restore the mountain to its former glory. New hotels have been built and old ones revamped. There certainly isn't a shortage of options to choose from.
When you need to take a break and defrost a bit you'll find several cafes, bars, and restaurants along the slopes. Stop in and warm up with a cup of Bosnian coffee or cup of tea. The locals are incredibly friendly so you just may make a new friend or two while you're at it.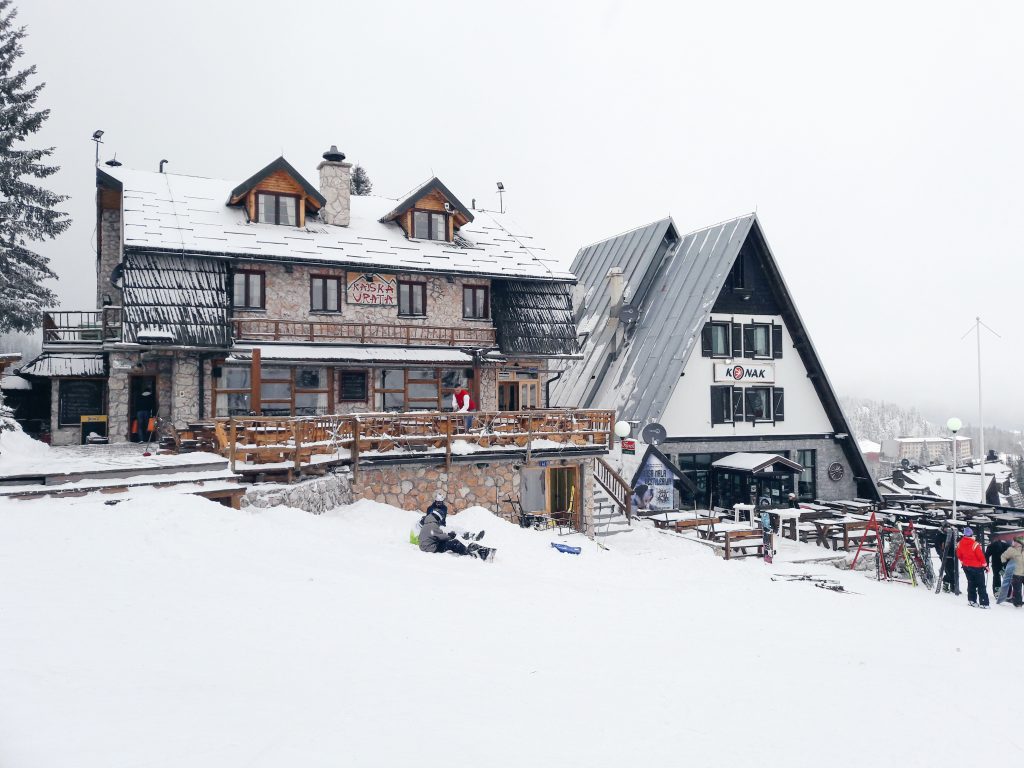 So, if you're looking for some winter outdoor adventure that is affordable and off the beaten track, Jahorina Olympic Center is definitely your place.
What are some of your favorite winter activities? Leave me a comment below.
Special thanks to The Tourism Association of Sarajevo Canton & Jahorina Olympic Center for sponsoring our complimentary guide and day passes. As always, all opinions are my own.