How to Pack Wine Safely in Your Luggage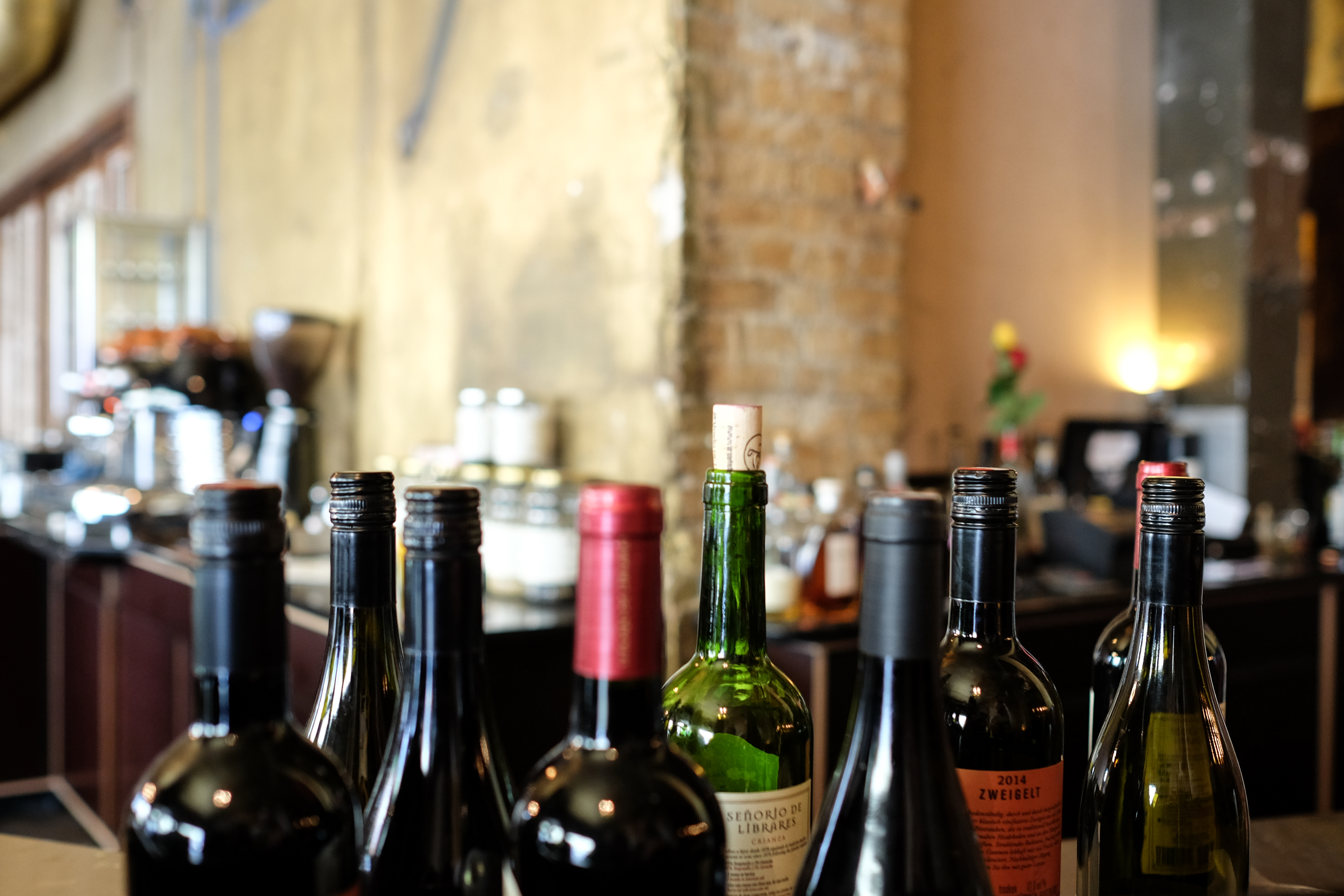 Five years ago (2012), while in Madrid, I bought a bottle of random wine as a gift for my grandmother, back in the U.S. She declared it was the best wine she'd ever had; although, of course, she didn't remember the name or any other details about said wine. Throughout the years I'd hop from one incredible country to the next, none of which she was overly excited about. Her only concern was when I would be going back to Spain so I could bring her back that particular wine. Even during my time in Korea she asked if I thought they may have that nice wine I brought her that one time from Spain. I hated to break it to her, that it could only be found in Spain.
So, last year, when I told her I'd be returning to Spain to teach for 9 months, she was ECSTATIC! The very first thing she said when I told her the news was, "Great! Now you can bring me back that wine!"
A few weeks ago, my contract was nearing an end and I'd be returning home for the summer. I could NOT leave Spain without wine in tow for my grandmother. I set out on Mission Impossible, to find this random wine to quench her five-year thirst. Needless to say, the store that I'd bought the wine from didn't even exist anymore, so I decided I'd just bring her back several bottles and hope one of them tantalized her tastebuds as the one five years ago did.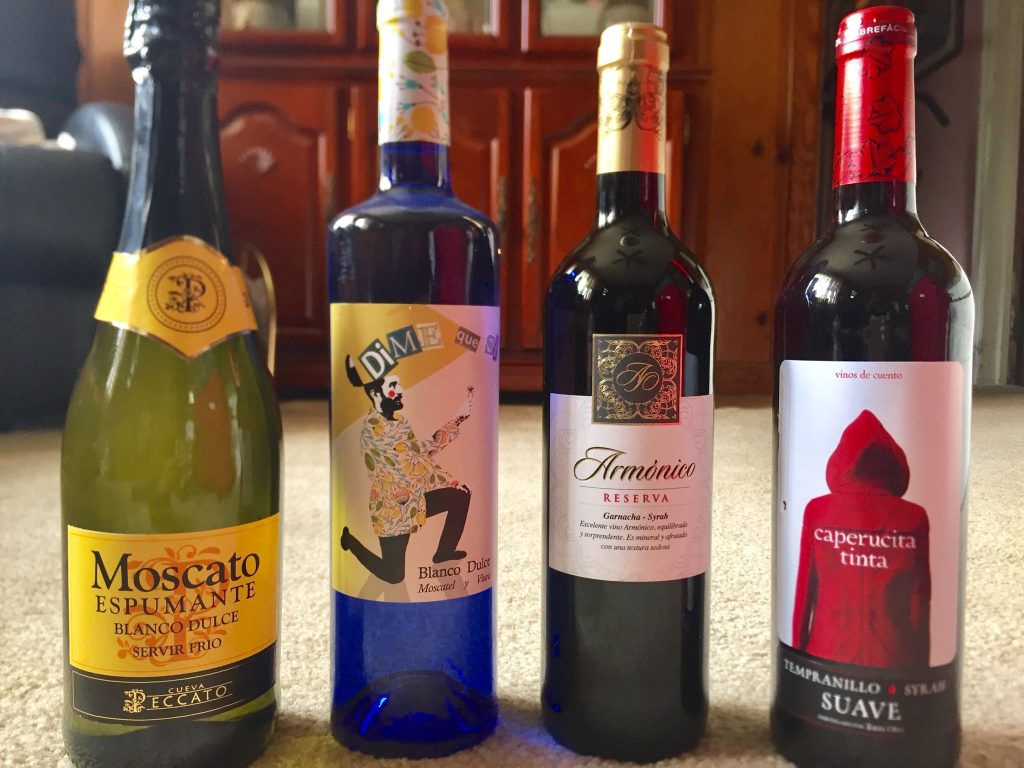 The issue then arose of how I'm going to transport all this wine in my already overstuffed luggage? Typically, I transport wine by wrapping it in hoards of clothes and securing it as much as possible in my checked luggage. But again, my luggage was already packed to the max. After doing a little research online, I discovered the Lazenne Wine Check Luggage. Wait! There's actual luggage for your wine?! This has to be the best invention since wine itself! It was the perfect solution and I couldn't wait to give it a try. So, all my fellow wine lovers who want to bring a taste of your travels back home, here's your new best travel essential.
How It Works
The Lazenne Wine Luggage is designed to hold up to 12 to 15 bottles of wine, spirits, beer, champagne, olive oil, or any number of things. With its polystyrene bottle protectors, cardboard box, and padded case, you can ensure your bottles will be kept safe during transport.  The case is crush resistant and protects against major impacts. It also maintains the pressure levels and temperature of your wine, so no breakages, no spills, no muss, no fuss.
What I also love about the bag is it is reusable not only for future wine trips, but also as standard luggage. Simply remove the styrofoam protectors and pack your clothes as you would any other luggage. For wine trips, remove the inserts, flatten the bag and place it inside your luggage, then simply order new styrofoam protectors to be delivered to your travel destination. If you're located in Europe, you can actually have the Wine Check Luggage shipped directly to your hotel or accommodation so you don't have to worry about checking an extra bag beforehand.
Another incredible feature is that the luggage is on wheels, and is easy to transport from one location to another, even on uneven, Spanish, cobble-stoned roads, as I learned. There are also 2 very sturdy handles on the sides that makes it easy to lift.
At The Airport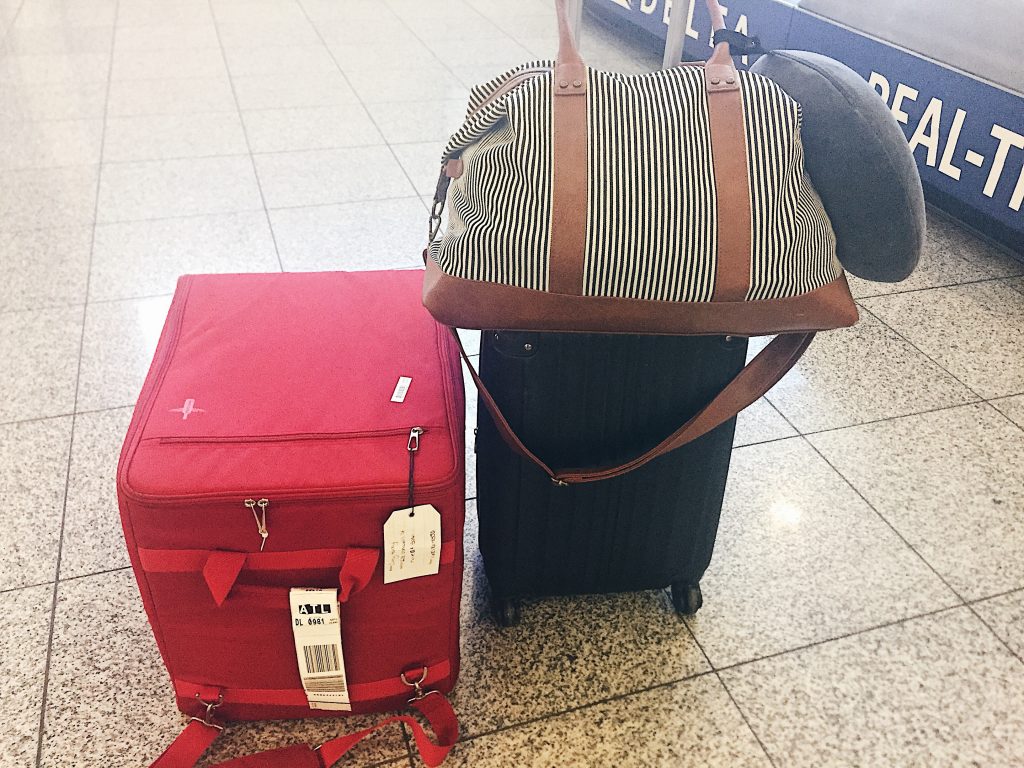 Anyone who has traveled with wine can probably attest that the next major concern, besides having the wine break in your luggage, is getting it through customs at the airport. It always makes me nervous that my wine will be confiscated for some reason, but I had no issues whatsoever when checking my luggage at the airport. The agent asked what was in the bag and I told her wine. When she asked how much, and I told her 12 bottles she was a little surprised, but it didn't pose as a problem at all.
Lazenne's Wine Check Luggage meets airport, FAA, and EASA guidelines and is approved for airplane travel. Even if transporting 15 bottles of wine, it meets most airline weight limitations of 50 lbs (23 kg). My wine luggage weighed in at only 42 lbs (19.05 kg) for 12 bottles.
To Declare or Not to Declare?
Should you declare your wine with your Wine Check Luggage? Yes, you should. For those traveling to the U.S. there is actually no limit to how much wine you can bring into the country, as long as it is for personal consumption and contains less than 24% alcohol. Do note that if you bring over a liter of alcohol there are customs taxes:
Wine: $0.35 for a 750ml bottle
Beer: $1.25 for a case of 24
Liquor (1 liter): $2-$3
You may or may not be subjected to these customs taxes. I, for one, did not have to pay them; probably because it is such a small amount.
The Result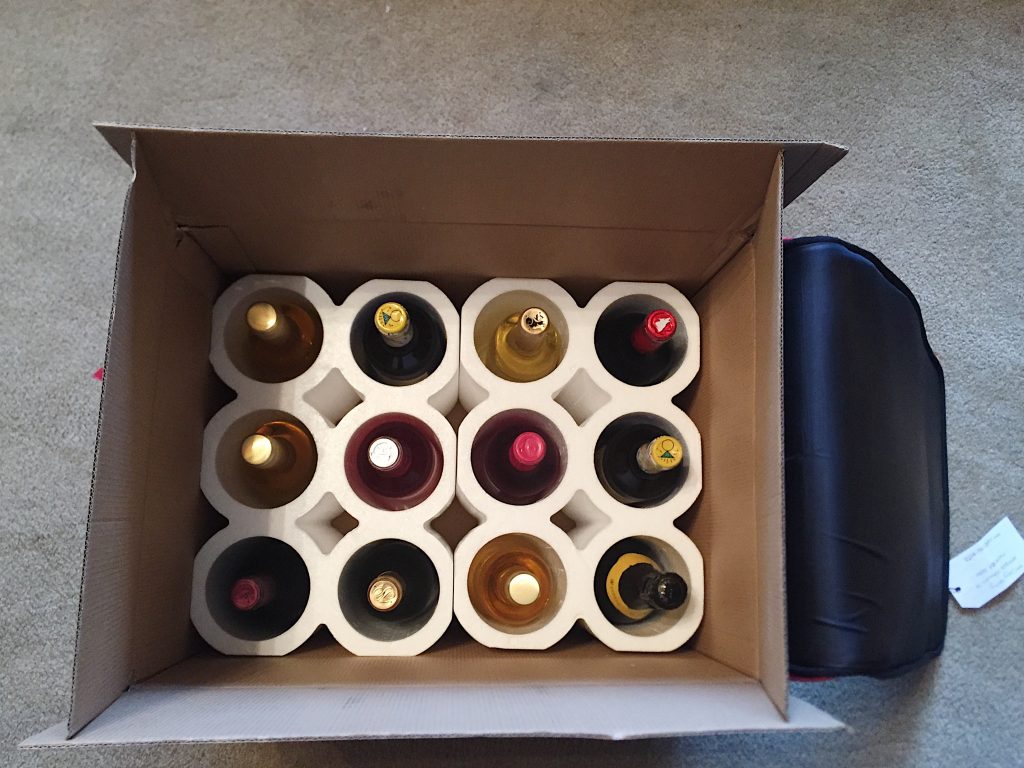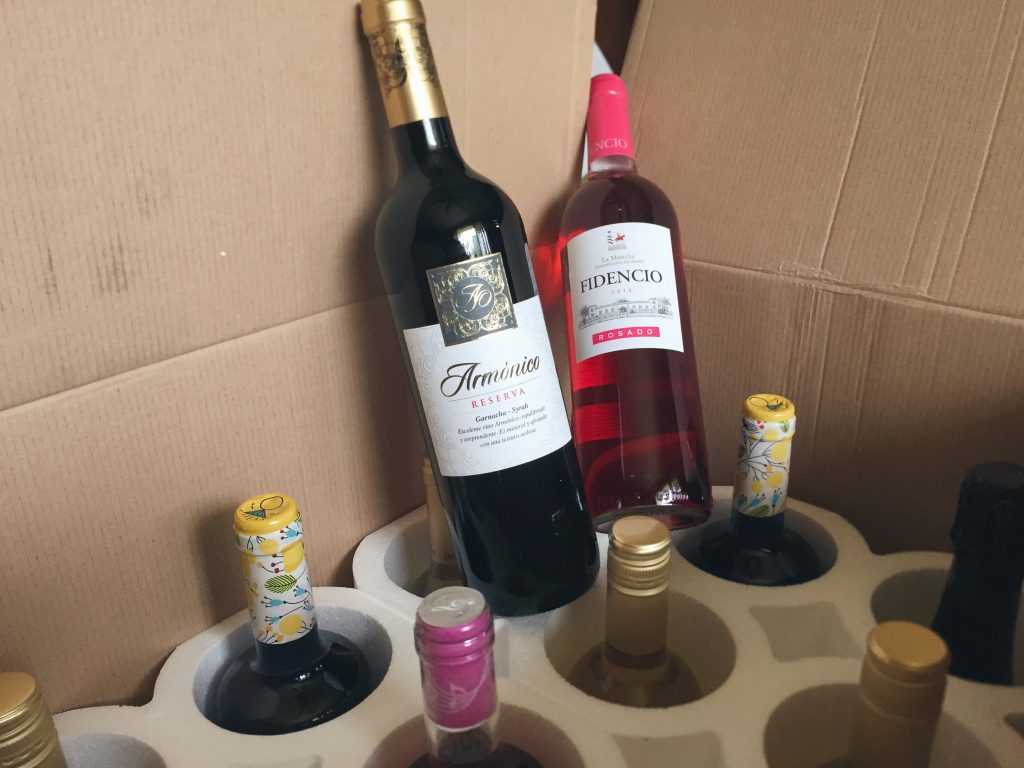 36 hours, 3 transfers, and 3 countries later, my 12 bottles of wine made it safely and completely intact! And my grandmother? Thrilled beyond words!
Whether you are a wine lover, yourself, or simply want to bring back a taste of your travels to family and friends, get the Lazenne Wine Check Luggage. Travel at peace knowing your wine will arrive to your destination safely.
Wine travelers, how do you typically transport your wine. Leave me a comment below!
Special thanks to Lazenne for providing the Wine Check Luggage in exchange for this review. As always, all opinions are my own.