Where to Stay in Mallorca, Spain: Astoria Playa Adults-Only Hotel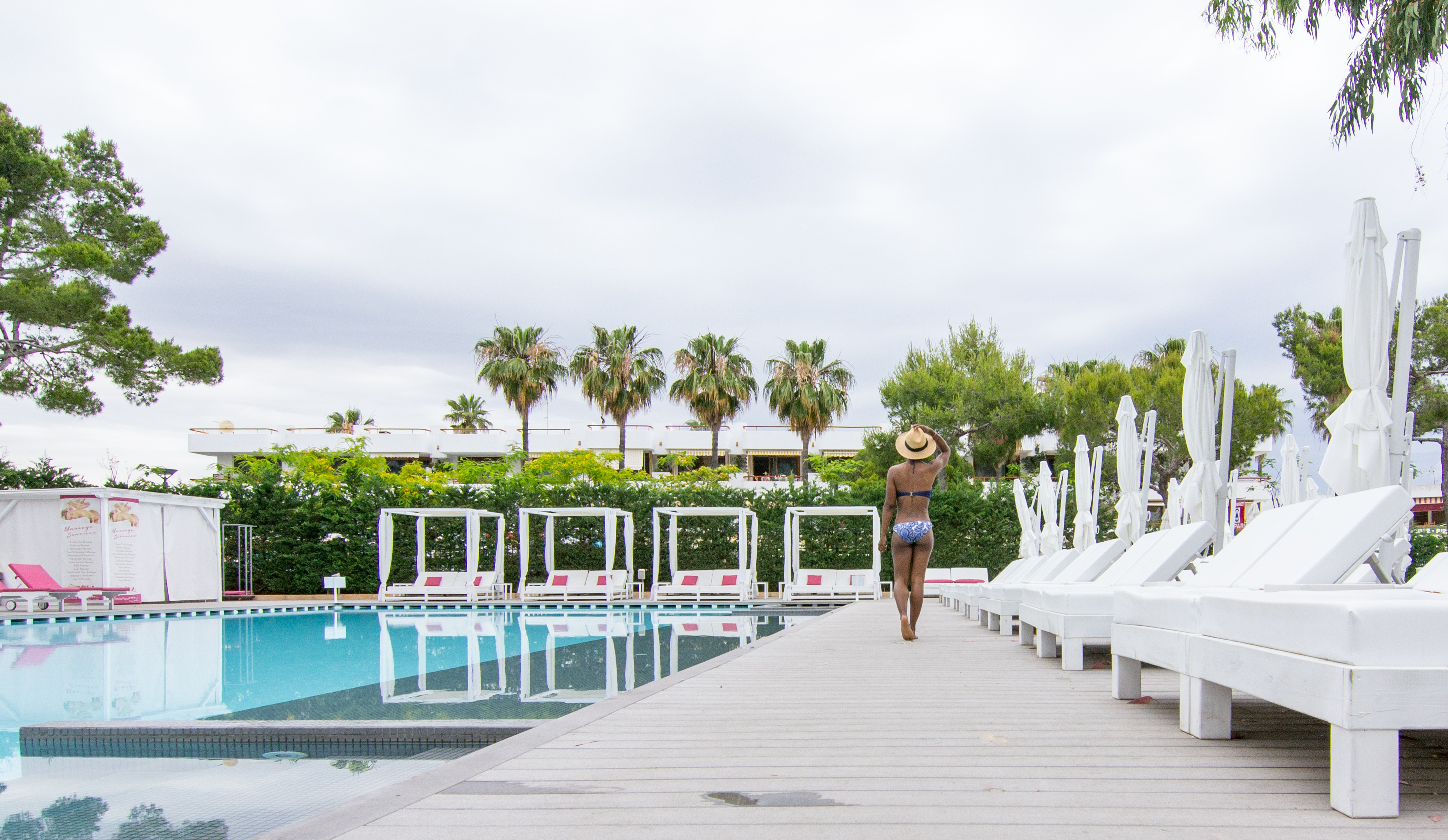 With my birthday right around the corner, I had no idea how I was going to celebrate. All I knew that somewhere amid that celebration lots of sunshine, beach, and "me" time would be involved. I'd considered the Spanish islands, Tenerife or Gran Canaria perhaps, but when the opportunity came along to partner with Activity Fan in Mallorca, the choice was made for me. Mallorca it was. I'd heard nothing but incredible things about this place, and it was on my list of places to visit, so that made it all the more better. However, when Hotel Astoria Playa, an adult-only hotel, wanted to collaborate as well, that was the icing on the cake.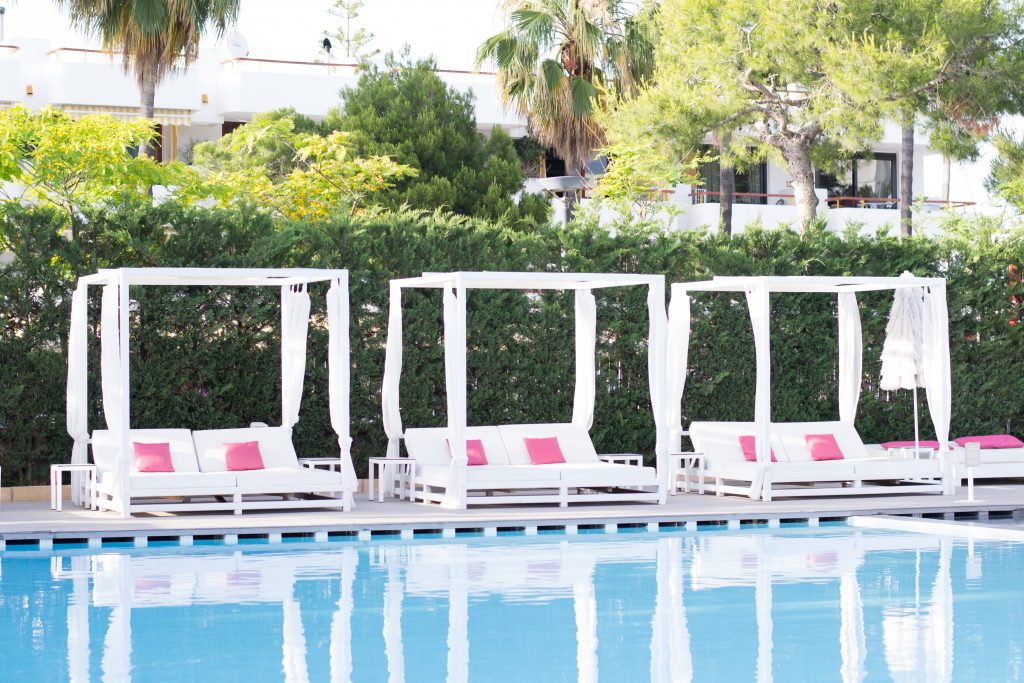 Getting There
Astoria Playa is located in Alcudia, about an hour ride (by bus, sans traffic) from Palma, the capital of Mallorca. If you're flying in to Palma, as I did, and don't have your own transportation, there is a new service that provides a bus directly to Alcudia without any transfers. When leaving the airport, follow the signs for Public Bus. Once outside, cross the street to the next median. Go to your left and wait at the red podium No.2. You will take Bus A32. The driver will likely ask you where you'll be going in Alcudia and will let you know when he's reached your stop. The price is 9€ per person. Kids under 5 years old ride free.
Click here for the link to the bus timetable. From the Airport you will go to Platja d'Alcudia. Once in Alcudia, you will get off at the stop directly across from KFC. Astoria Playa is about a 4-minute walk from there.
Check-In
As soon as I walked in I knew I was going to love this place. It was ultra modern and sleek, and the staff was incredibly kind and accommodating from the door. I sank into a red, high-back, chair and felt some reprieve from the Mallorcan heat. I chatted with the attendant while she double checked my info, explained breakfast and dinner hours, and other need to know info and I was well on my way. Check in was a breeze, it felt like I was sitting, chatting with an old friend versus conducting a business transaction. Astoria was already winning me over.
The Hotel
Walking into this hotel you would never know it was a 45-year old establishment. What once was a 3-star, family hotel, now stands a 4-star luxury, adults-only hotel. This ultra modern and sleek hotel is for no work and all play. It is for kicking back and relaxing; therefore, you won't find a business center or some of the other amenities you may find at a business or family-centered hotel. However, you will find personal Balinese beds on balconies, in-room jacuzzis, a mini-golf course, a pool table, lounges, and let me not even get started on the entertainment, just yet. It is everything you need for a paradisiacal retreat away from work, the kids, and whatever else. This hotel is definitely fit for couples, but don't fret my solo travelers, you'll get along just fine here as well…trust me.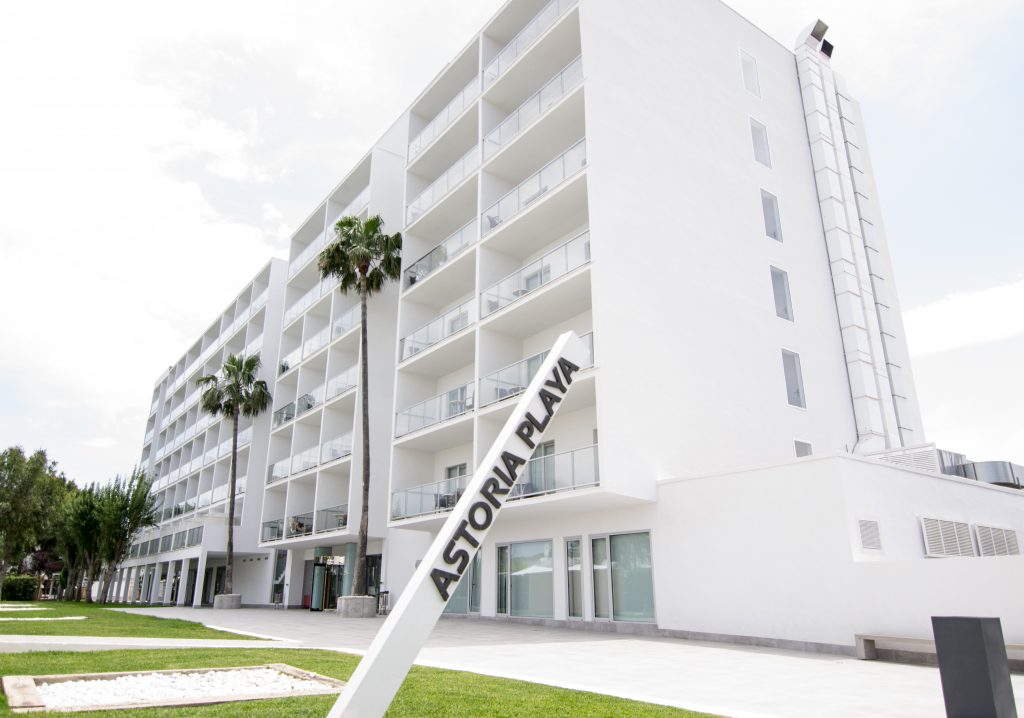 Although its complete renovation took place 4.5 years ago, Astoria is still making new additions to give guests the ultimate luxury experience.
Location
Hotel Astoria Playa is in a prime location. It is only a block away from the beach and hoards of restaurants and shop are literally steps away. I love that there are two entrances to the hotel; the main entrance, and then a key-card entrance that leads to the main road. Also, on the main road, you'll find the bus stop that will take you to and from the airport; as well as, up and down the main street.
The Room
I had the pleasure of staying in a Junior Suite that became my own little luxurious retreat for three nights. The room was incredibly minimalistic and stark white with accents of grey. Some may find this a bit off putting; too cold or sterile, but I absolutely loved it! the sunlight poured in, which was a vast contrast to my interior room, windowless, in Madrid, that gets ZERO natural light. I loved it so much I didn't even pull the curtains at night, I wanted to be kissed every morning by the sun, which is something I so desperately missed in Madrid.
To say the room was spacious would be an understatement. From the plush king-sized bed, to the massive jacuzzi, there is more than enough space to move about and not feel crowded. You'll also find a sofa, and small desk; as well as, a luggage and clothes rack. There's also a mini fridge, and to my surprise a wine chiller. I'd never seen this in a hotel room, but it was a wonderful touch. Wine chiller, jacuzzi, king-sized bed? These are definitely the makings of a nice intimate evening in, whether you're with your significant other or solo. Also, each room is equipped with a 43″ Smart TV. Netflix and chill anyone?
One of my favorite things in the room was, hands down, the shower. Oh my goodness. There's something about a translucent, glass, shower, in an open area that screams HOT, and I don't mean temperature. Besides that fact, the pressure was immaculate, my extra hot (now I'm talking about temperature), long showers were never cut short due to the water turning ice cold, which I've experienced way too many times to count at hotels. Also, the hydromassage shower yielded so many shower head options. There was the standard shower head, the rainfall shower head, and then the body jets that massaged your whole body. Talk about being simply divine!
Then of course, I couldn't leave without trying out the jacuzzi. My initial thoughts were, I'd like to see a nice soaking tub to keep with the modern theme, instead of the somewhat outdated jacuzzi, but once I slid into the hot, bubbly water, it was all the same. Although the jets did not work, I didn't mind, a nice long, hot, relaxing, soak was just what the doctor had ordered.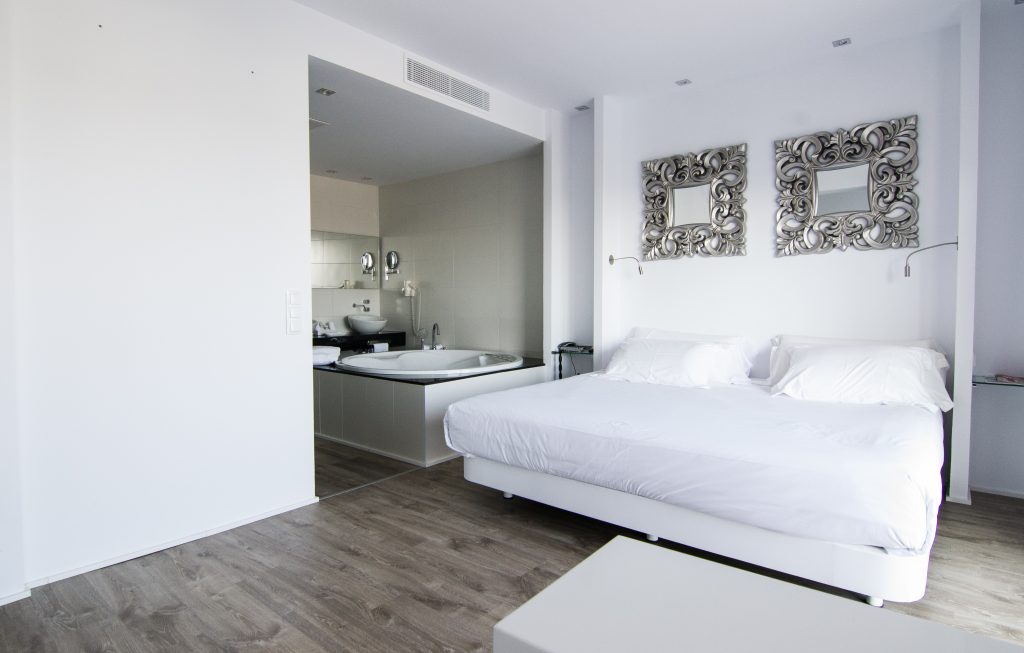 Another thing I loved about the room was the huge balcony overlooking one of the pools, the entertainment stage, and with a partial ocean view. I spent a lot of time on my balcony; early, quiet mornings and fun, dance-filled evenings. What made the balcony all the greater was at night there are color-changing lights! So the nights I didn't spend downstairs enjoying the live entertainment, I spent having a dance party for one on my fun-filled balcony. There were even colorful lights, illuminating from underneath the bed. I think I was way too excited when I discovered this feature.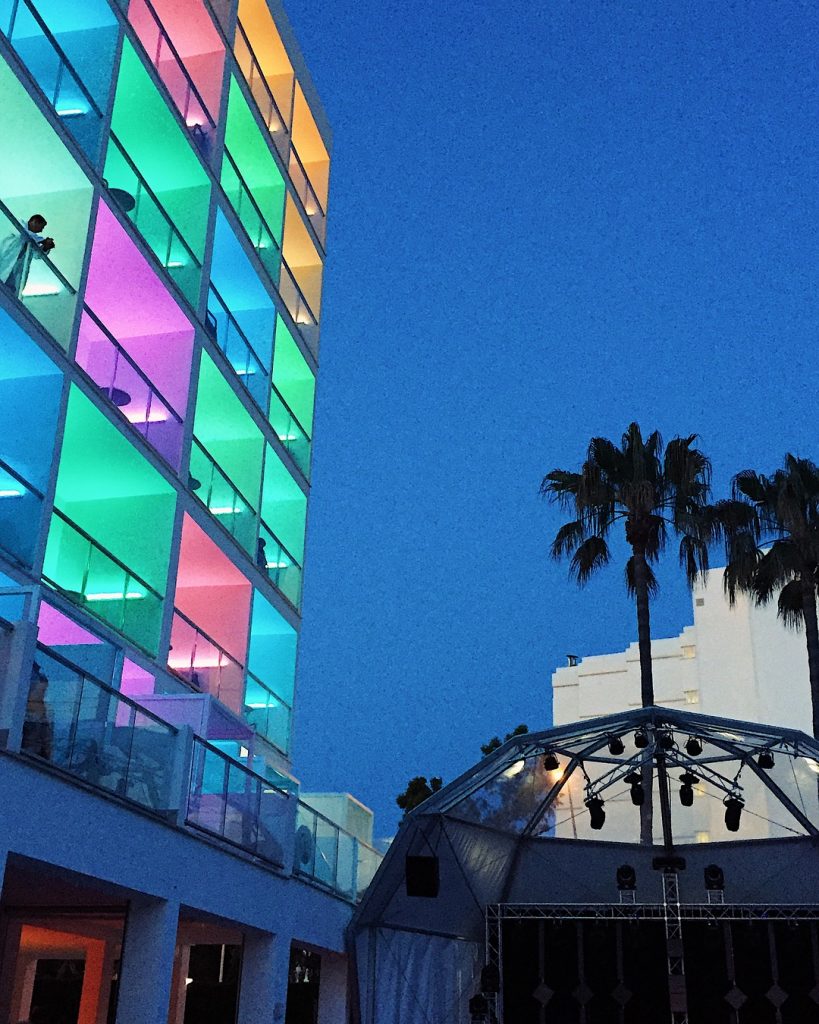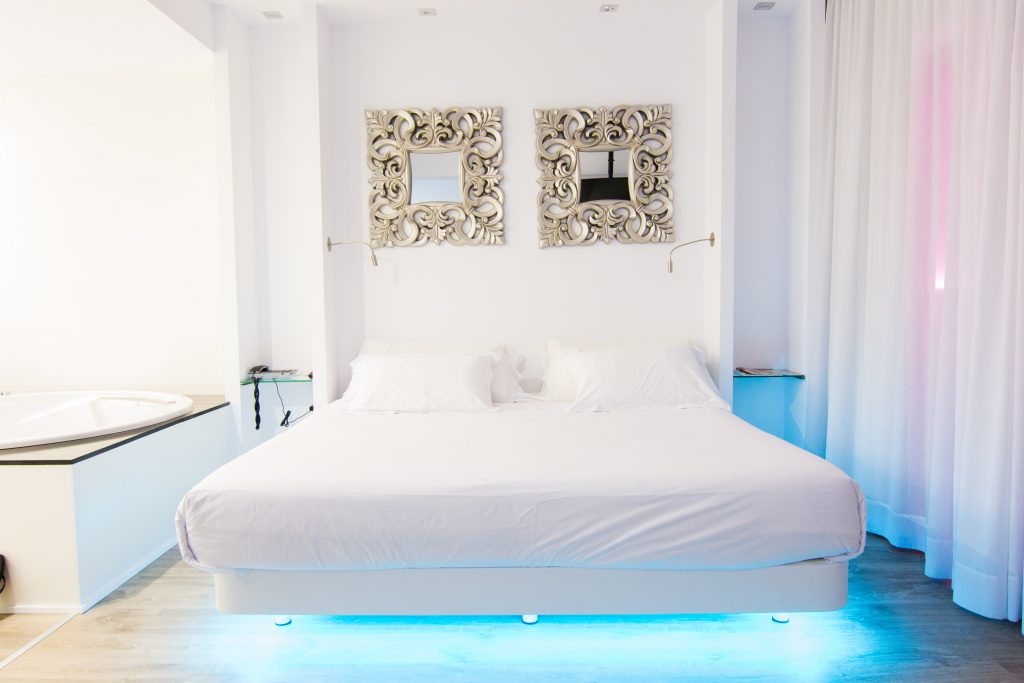 One thing that I also greatly appreciated about this room was the amount of power outlets it had. This is a feature that is often overlooked. However, for me, with camera chargers, phone chargers, laptop chargers, phone backup battery chargers, I need A LOT of power outlets without having to constantly plug and unplug devices to make sure everything is charged. What's even better is that the power outlets are located in convenient locations. There's nothing less convenient than having one power outlet located on the opposite side of the room from you. There are outlets located within reach of every sitting area in this room, and there's also USB ports. Astoria Playa gets two thumbs up from me, just for the power outlets alone (the simple things).
I didn't find a robe or slippers in my room, as I had expected, but it was no biggie. With the warm Mediterranean weather, it probably would have been too hot for it anyways. There was also a coffee maker and percolator in the room, but no coffee or tea. I'm pretty sure I could've just called down and gotten some, but again, not a big deal for me.
Eats
One thing you won't find at Hotel Astoria Playa is a shortage of things to eat, and for a girl that LOVES to eat, the breakfast and dinner buffets made my heart sing. At the breakfast buffet you'll find everything from fresh fruits to cereals, bread, cheese, cold cuts, sausages, bacon, hashbrowns, eggs and everything in between. My absolute favorite were the crepes that were fresh and made to order. You can choose sweet or savory toppings/fillings, whatever tantalizes your taste buds. I also loved the coffee station where you could choose from regular coffee, macchiato, cappuccino, or expresso. The macchiato was my go to and was so delish!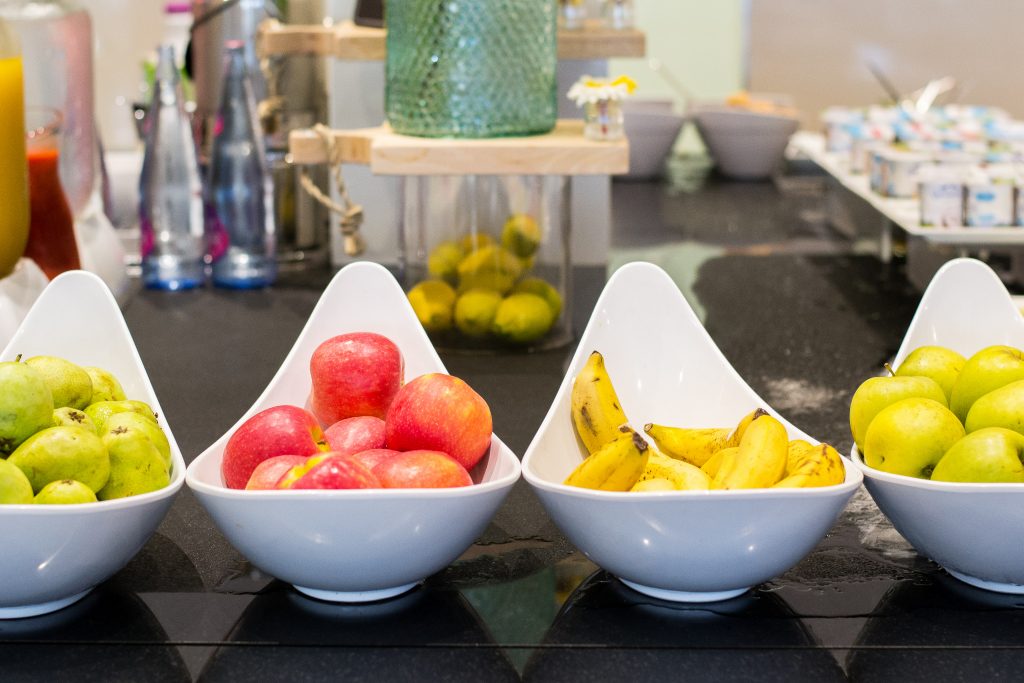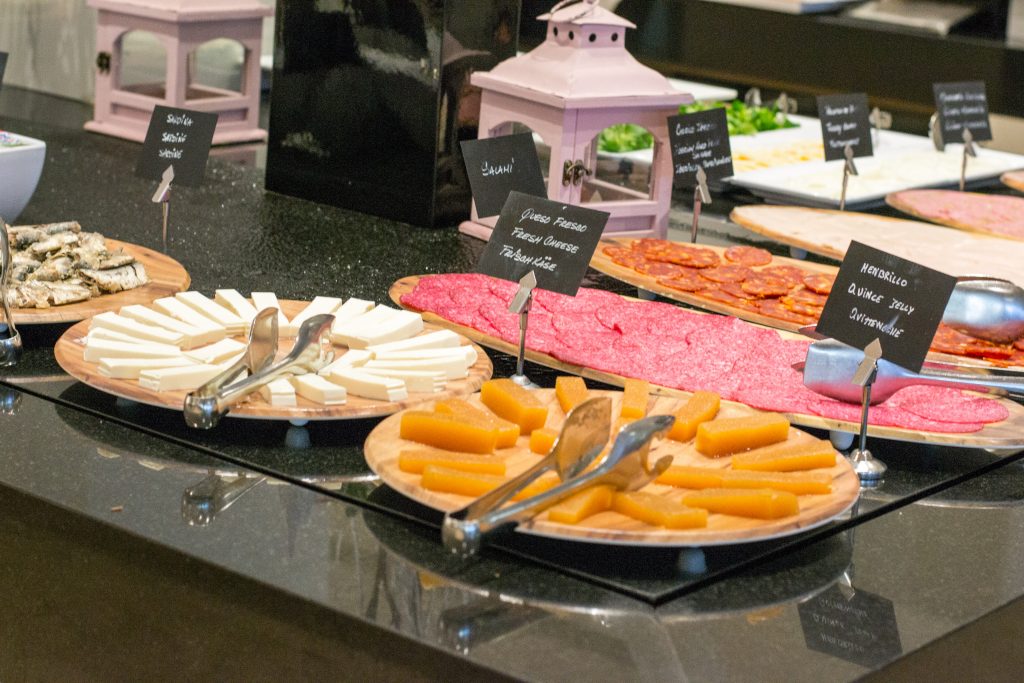 The dinner spread was just as decadent. There was a vast variety of options, and although I was dining solo, I had no qualms in making several trips to try a little of everything. I usually started with a salad from the fresh salad bar, then made my way to the hot bar, where I could find pizza, pastas, every variety of meat and seafood you can imagine, vegetables, and soups. They also had a grill that I fancied, where you could have meats of your choice cooked, carved, and served to your preference. You could find lamb chops, pork loin, chicken breasts, steak, kebabs, and more. Astoria Playa catered to all food eaters, the meat lovers (me), vegetarians, vegans, and international food lovers.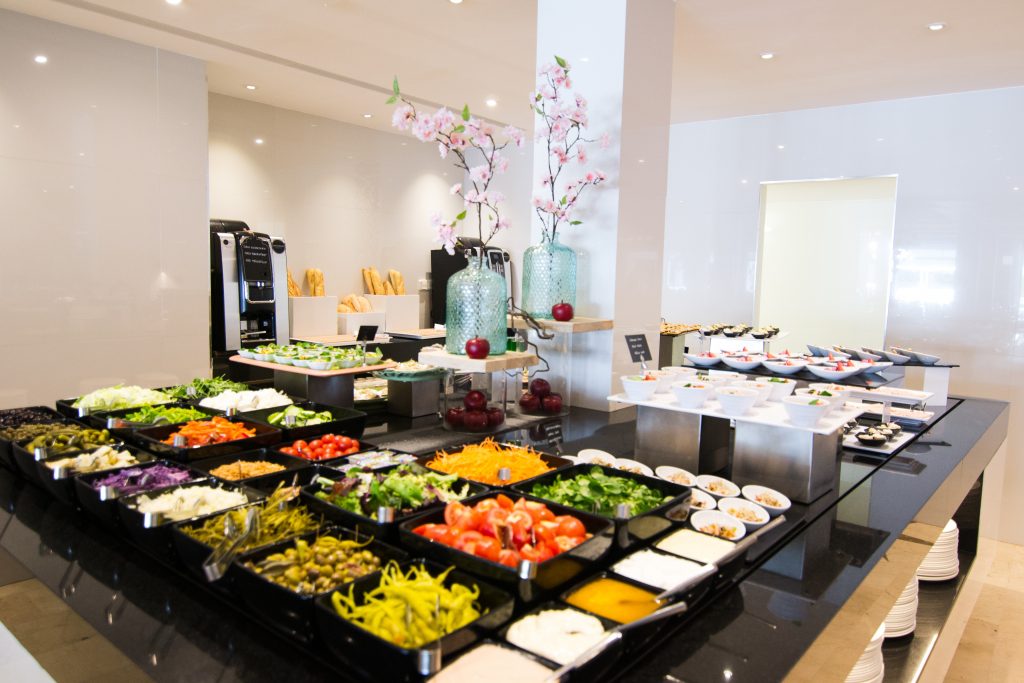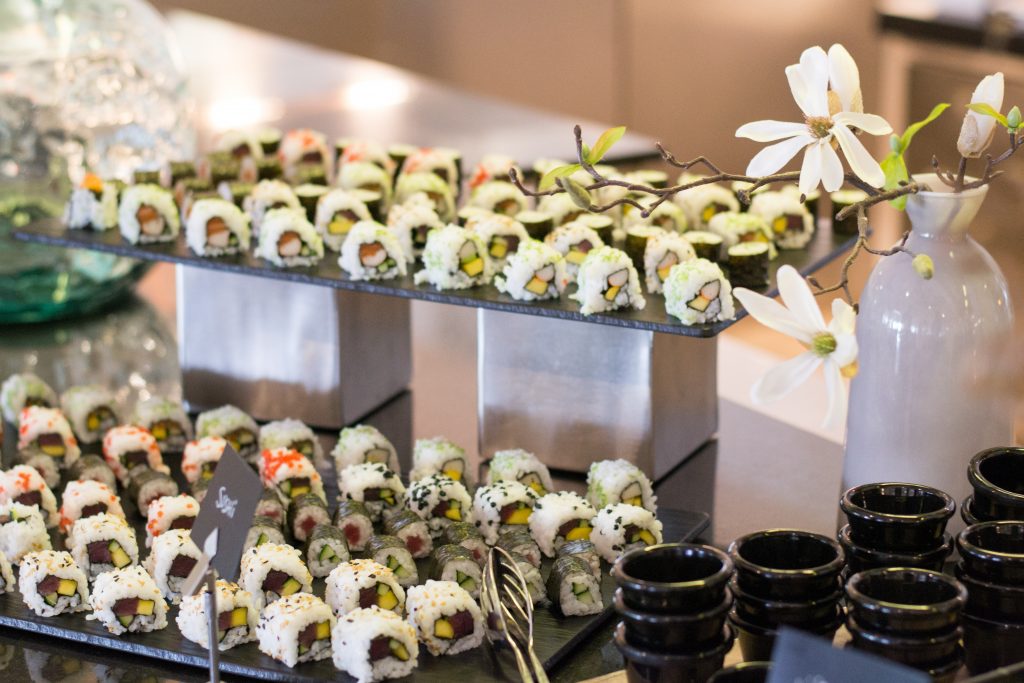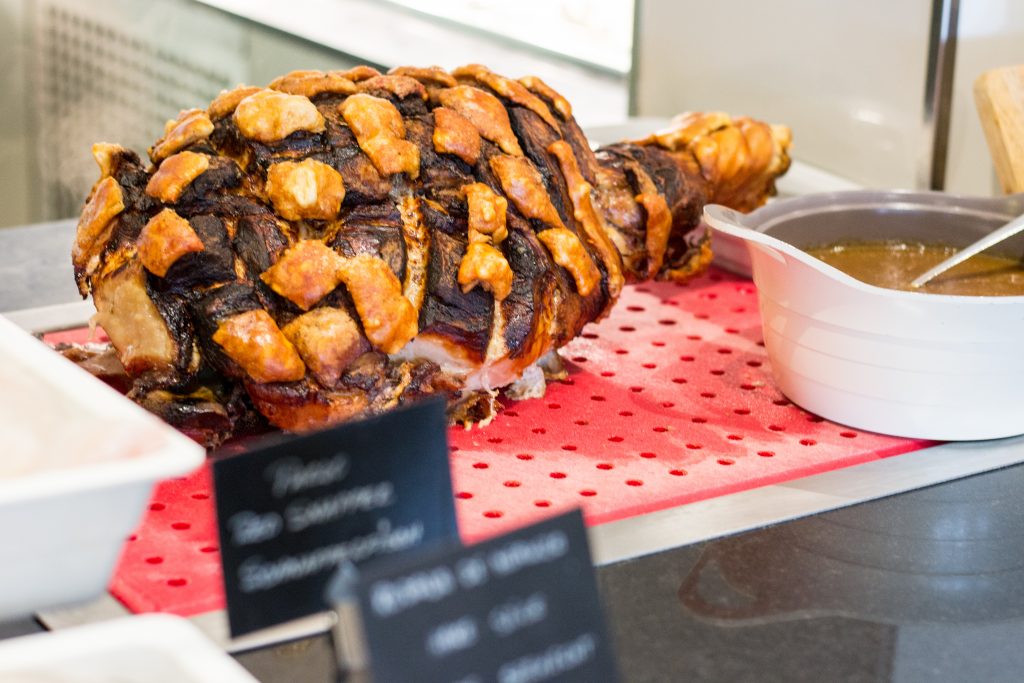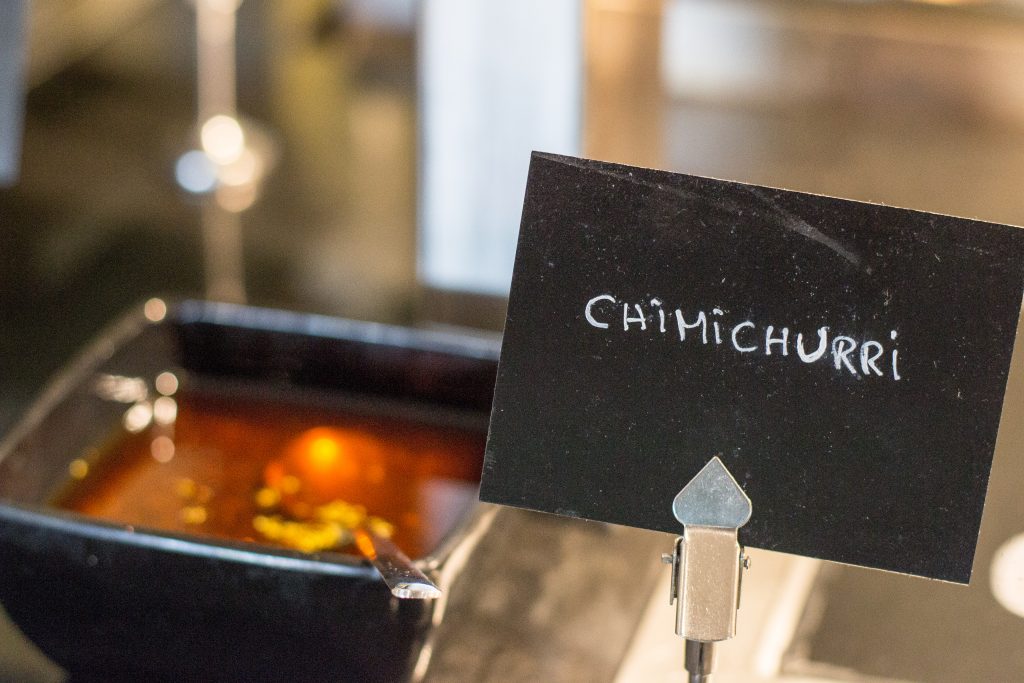 For dinner, you can only order wine by the bottle, but no worries if you don't finish, They will keep it chilled for you and you can enjoy it the next night or at your leisure.
Of course I can't mention food without talking about the dessert spread. Or maybe I can show you, better than I can tell you. Check out these decadent delights. My favorites were the banana ice cream (I honestly could have eaten the entire tub by myself), and the strawberry tarts.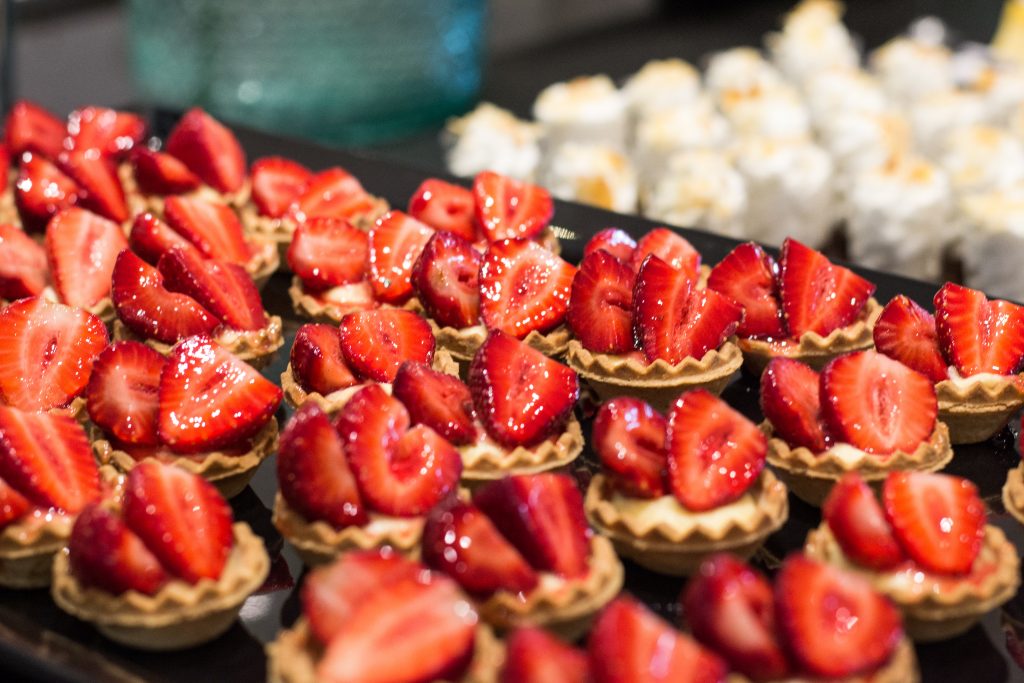 Aside from the breakfast and dinner buffet, there is also Snack Rincón, where you can enjoy a midday snack of salad, pizzas, meat and fish dishes. Hang out poolside or get comfy on one of the Balinese beds, and enjoy a refreshing signature cocktail from the Terrace Astoria Lounge or Bar Chill Out Tequila. Want a break from the heat? Spend a little time at the Lobby Bar, located near the reception area of the hotel.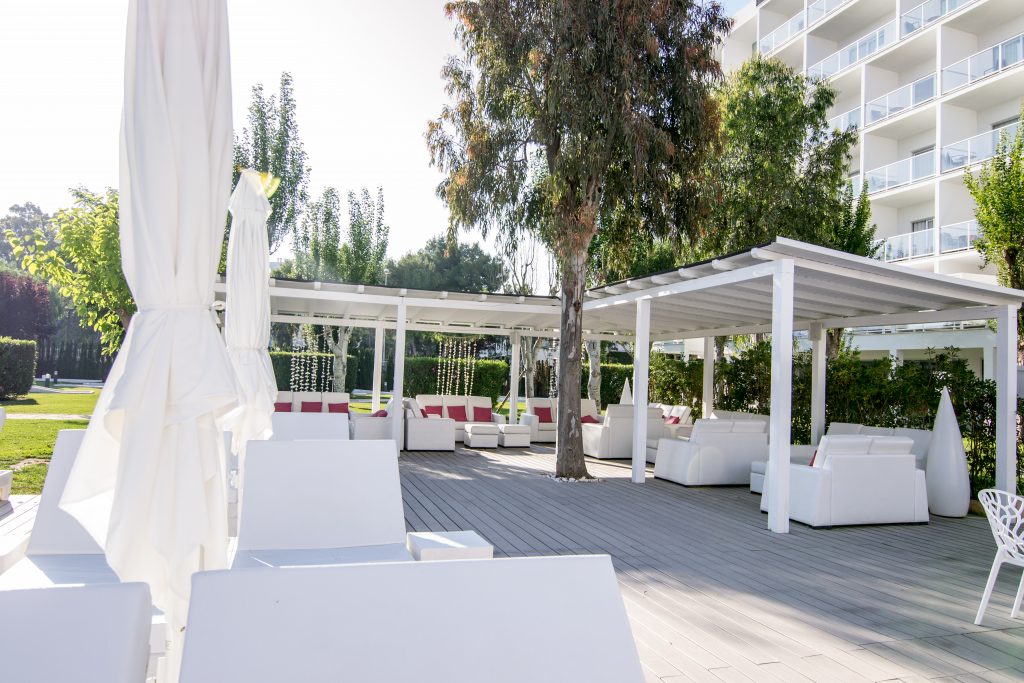 Astoria Playa certainly gets an A+ from me for variety; however, I sometimes found the food to be a bit hit or miss when it came to taste. Sometimes the food was a little a bland for my taste, but overall I still thoroughly enjoyed the available options, and the entire staff was kind, attentive, and overall amazing!
A&E (Amenities & Entertainment)
During your stay you can enjoy all the incredible amenities Astoria Playa has to offer:
2 incredible swimming pools
TV Room
Bike Rentals
Mini Golf
Jacuzzis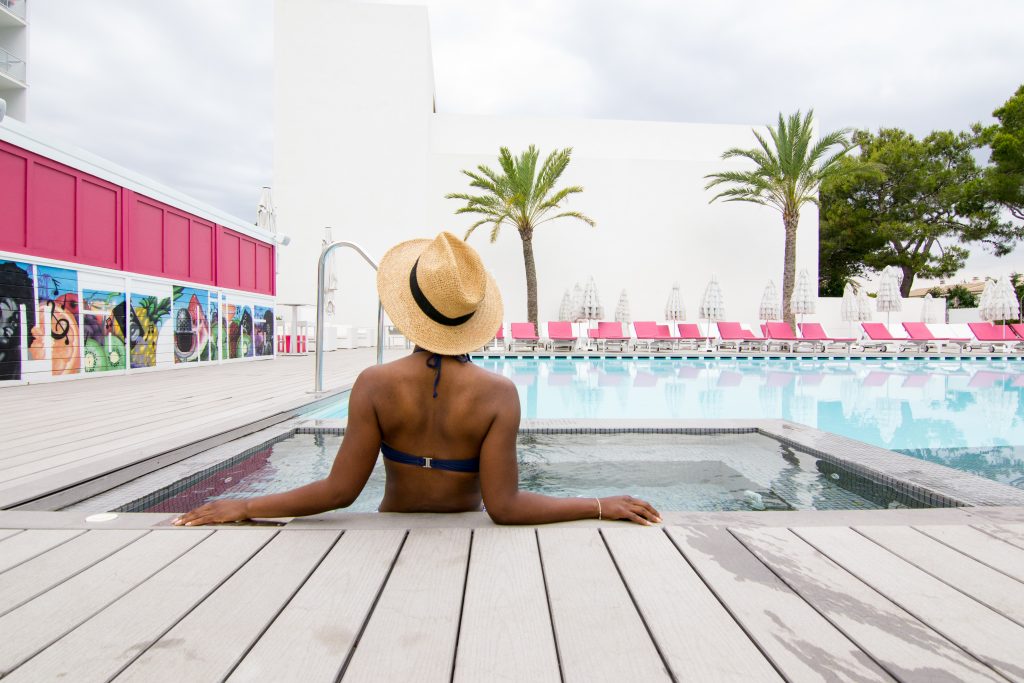 Thai Massages
Sunbeds and Umbrellas
3 Cocktail Bars
Powder Room located near reception with full showers, sinks, and place to change. Perfect if you've already checked out, but will not leave until later and want to hang out by the pools or go to the beach.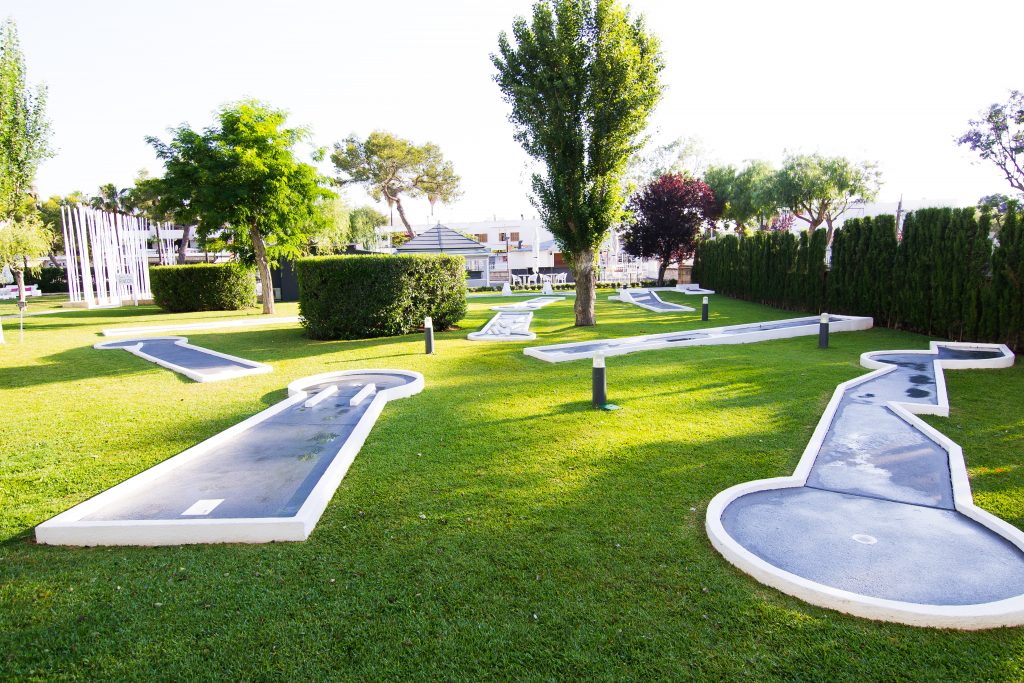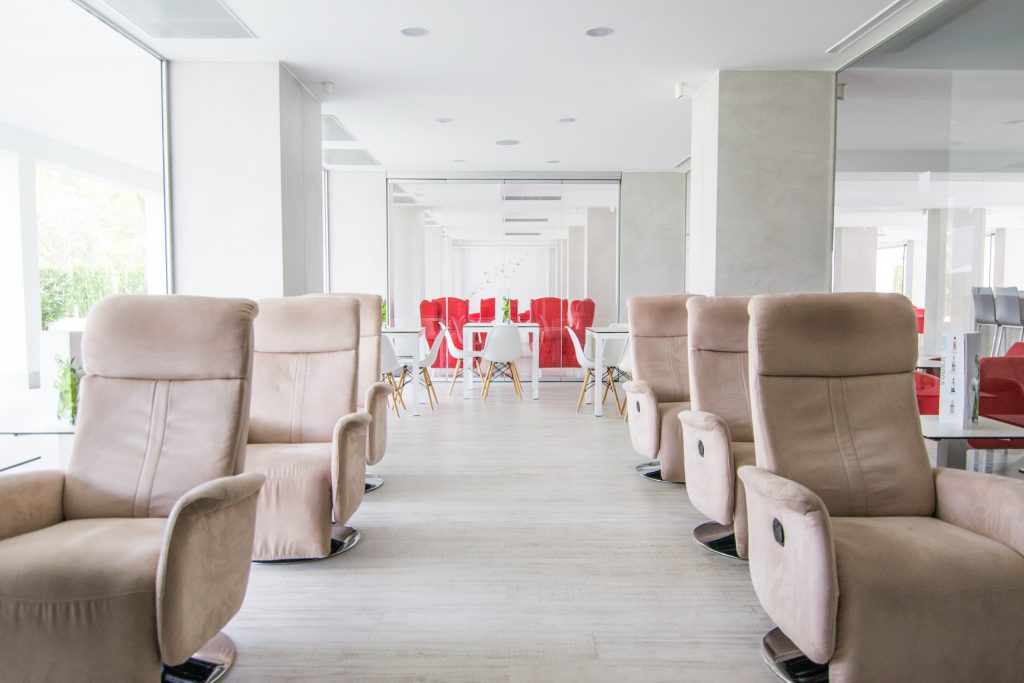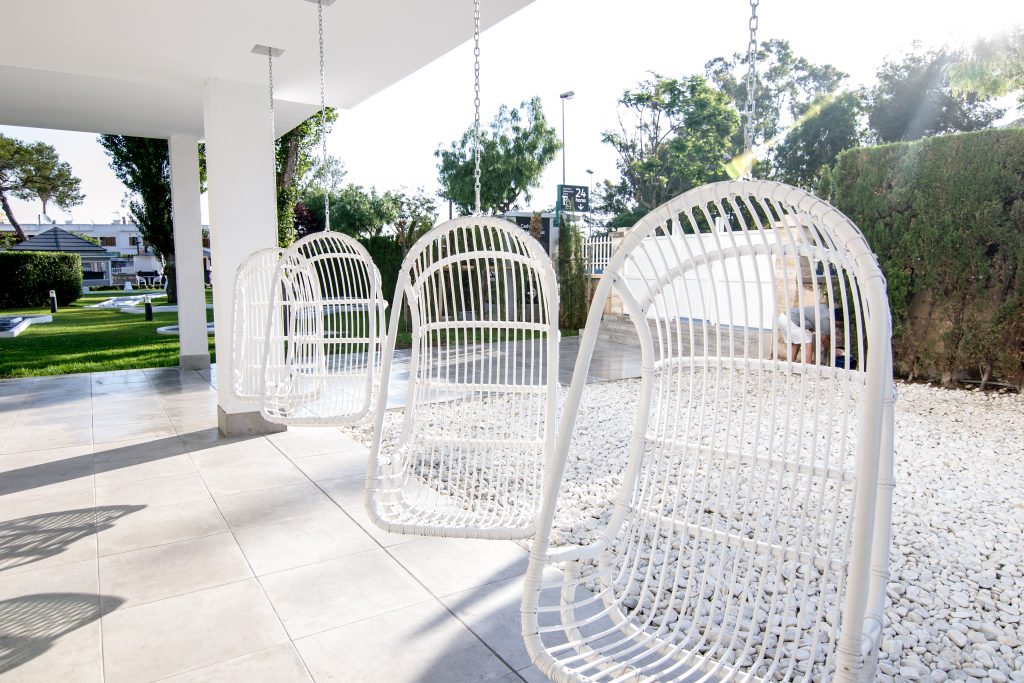 The one thing I thoroughly enjoyed every night was the live entertainment. These were definitely not your typical mediocre live entertainment shows. It was an all out production with a sound stage, lights, the whole nine yards. There was something for everyone. The first night I rocked the night away to the sounds of Michael Jackson. The next night was a little uptown funk with Bruno Mars and Meghan Trainer, and the final night I twist and shouted to some oldies from the 60s. The bands really went all out and put on an awesome show!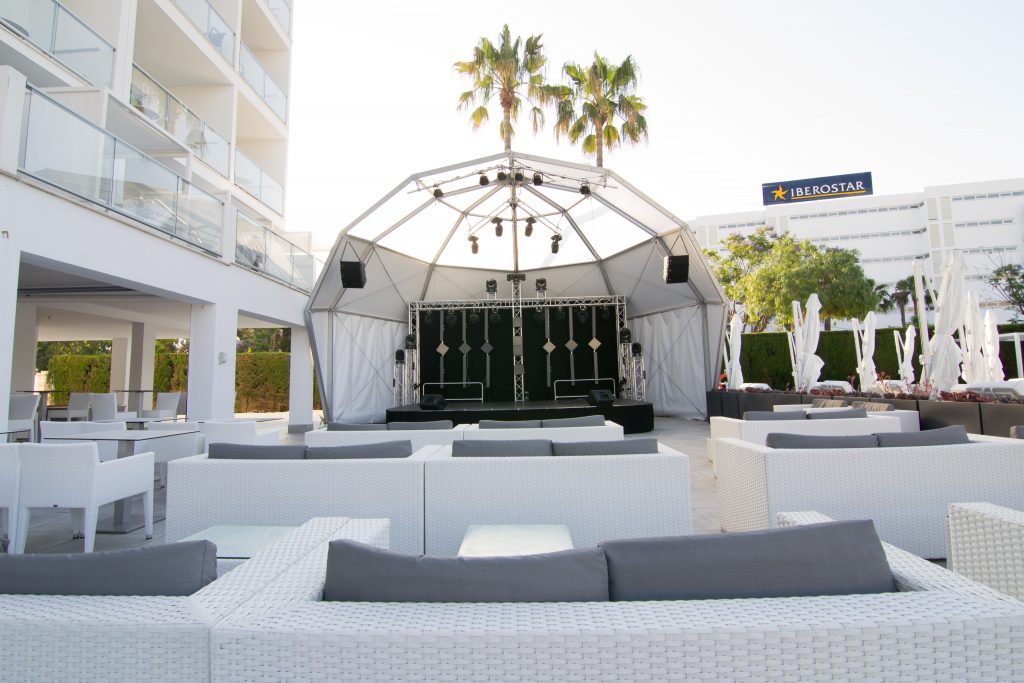 Summary
PROS
– Location
– Adults only
– Close to beach and bus stop
– Free wifi
– Buffet-style breakfast and dinner
– Great views from the room
– 2 Pools with tons of chairs and umbrellas
– Mini Golf
– Incredibly nice and accommodating staff. They truly made this a memorable experience
– Amazing entertainment
– Fun lights at night
– Spacious Rooms with lots of power outlets
CONS
Besides some of the food needing a little kick of flavor, it's really hard to find any other cons about Astoria Playa.
I could honestly go on forever about this incredible hotel. They truly made this birthday an incredible one. From the staff that made my stay extra special, to the option to do everything and nothing at all. Also, a very special thanks to the ever-fabulous Sanaa Chouli, the public relations manager for Astoria Playa, who organized my amazing stay. You'll likely see her everywhere, meeting, greeting, chatting with guests, making sure everyone and everything is well taken care of.
I highly recommend this hotel to anyone visiting Mallorca. It's ranked #1 in Alcudia for a reason, and #8 in all of Spain. Don't take my word for it's amazingness, go check it out for yourself!
Info
Website: https://www.hotelastoriaplaya.com/en/
Address: Carrer Astoria S/N, Puerto de Alcudia, Mallorca
Phone: +34 971 890 000
Email: hotel@astoriaplaya.com
Classification: 4 Stars
Check In: 2:30 p.m.
Check Out: Noon
Check Rates for your dates here.
Have you ever stayed at an Adults-Only hotel? What was your experience like? Leave me a comment below.
Many thanks to Hotel Astoria Playa for hosting me as a guest. As always, all opinions are my own. This post also contains affiliate links, which is just a fine way of directing you straight to the source without a bunch of searching on your part.