Where to Stay in Ljubljana: Grand Hotel Union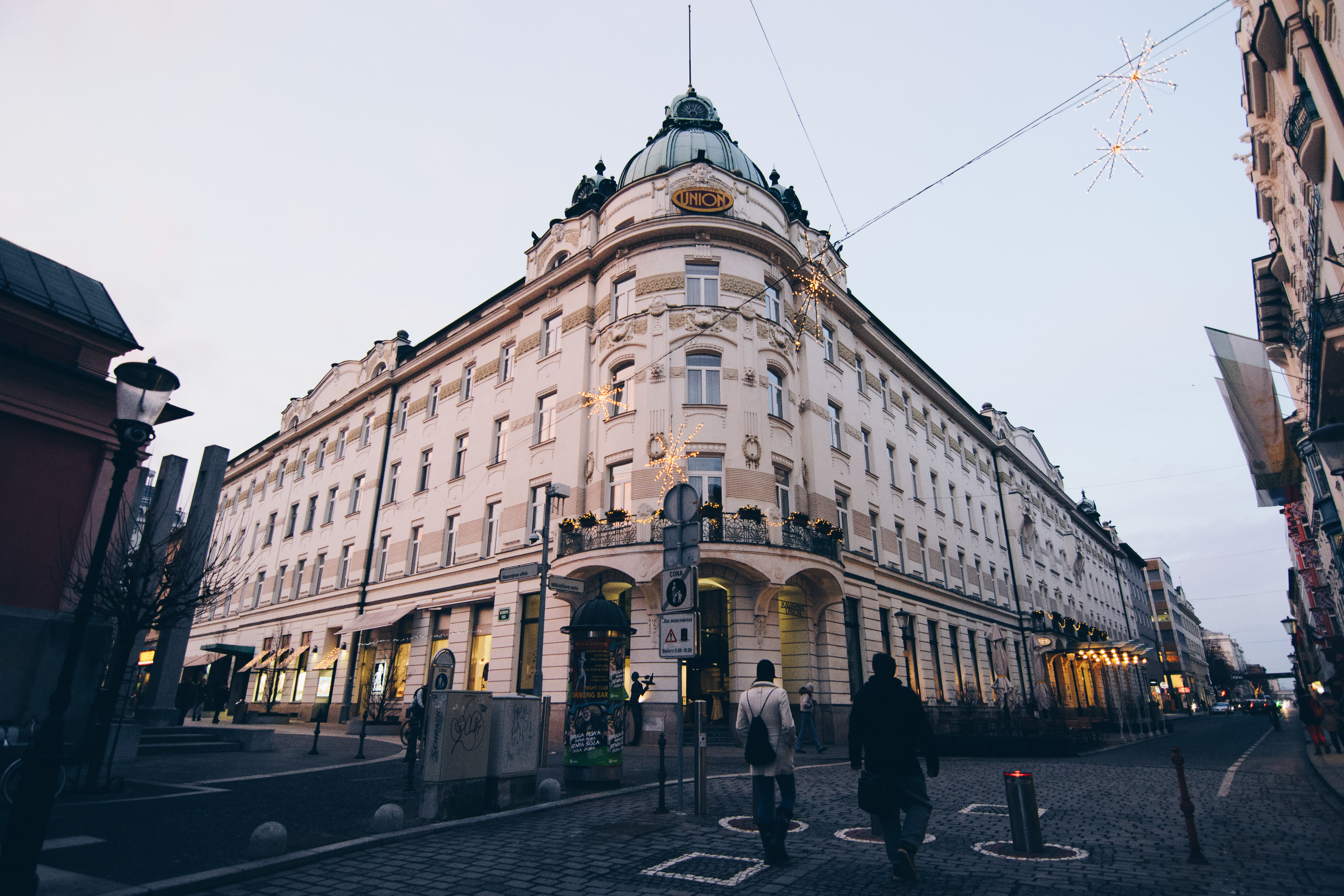 In the dead of the night we arrived in Ljubljana. We were famished and exhausted, especially after having just come off a 4.5 hour bus ride, topped off with a 9 hour train ride. All we wanted to do was get to our hotel, eat, and crash. After finally flagging down a taxi from the train station and telling him our destination was the Grand Hotel Union, he assured us we were staying at the best, and finest hotel in all of Ljubljana. I was getting more excited by the minute. Literally, 3 minutes later we arrived at the hotel (all that time in the freezing cold, we could have just walked. Lesson learned).
Check In
We were greeted with the most warm welcome and promptly assisted by the desk agent. Even when there was a mix-up with the reservation (we needed two beds instead of one) it was no problem at all. He was kind and accommodating and booked us for a room with 2 twin beds and a view of the Ljubljana Castle. I had great feelings about this place already.
The Hotel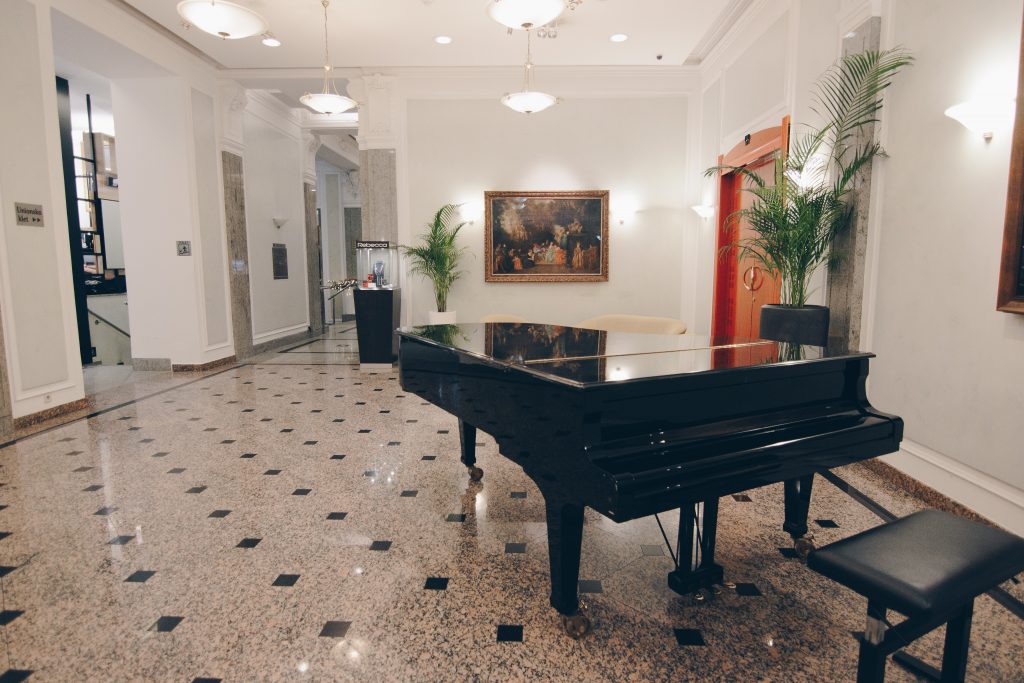 Situated in the heart of Ljubljana, this Art Nouveau Hotel lives up to the entirety of its name. With 173 rooms, 9 suites, 12 hotel studios, and being the largest conference hotel in Ljubljana, Grand, it most certainly is.
Location
If you've been following along my journey, or have stumbled across any of my other hotel posts, you can probably already guess what I'm going to say. If the choice is mine (or if I have anything to do with the travel planning), I will ALWAYS choose accommodations in the heart of the city. I like convenience. I like to be able to walk out the door and be within a few feet of restaurants, shops, and attractions. Grand Hotel Union lived up to that expectation. Situated in the heart of Prešeren Square, and steps from the infamous Triple Bridge, the location could not have been any better. Even from our window we could see the Ljubljana Castle perched on top of the hill, in all its fairytale-like glory.
Here's a list of popular locations/attractions and their distance from the hotel, just to give you an idea:
Prešeren Square: 0.1 km
Ljubljana Triple Bridge: 0.2 km
Ljubljana Cathedral 0.2 km
Ljubljana Castle 0.5 km
Metelkova 0.9 km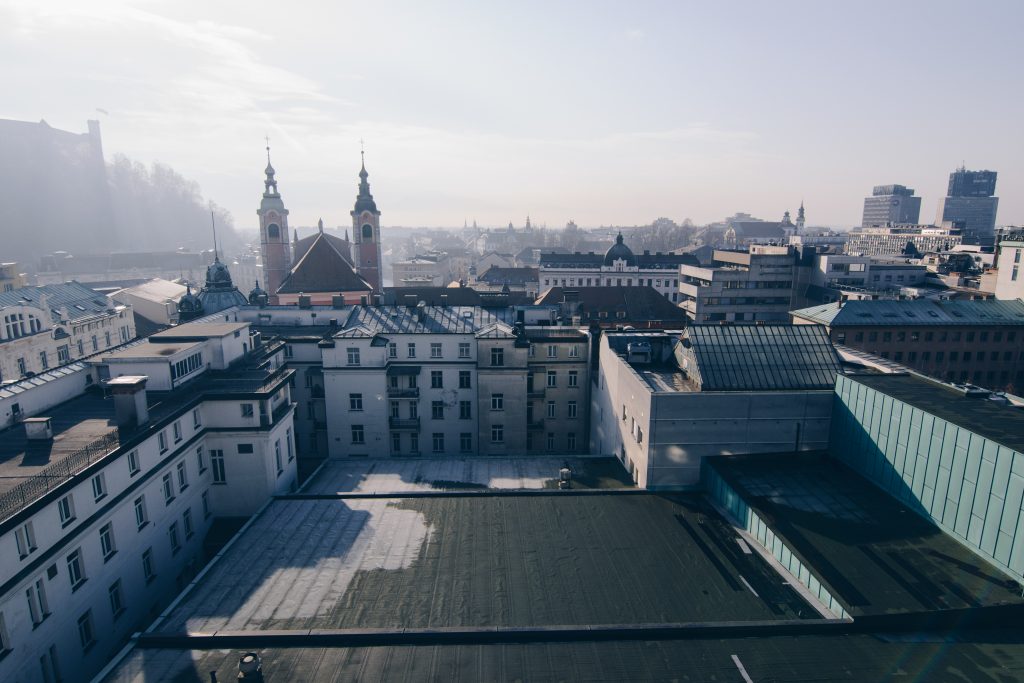 The Room
The Grand Union Hotel exemplifies luxury simplified. Where they lack in opulence, they more than make up for it in the details. What do I mean? Our Deluxe Double Twin Room was incredibly spacious and nicely decorated, though quite simple. However, what I could appreciate about the room were all the small details. The cute little quotes on the toiletries and other complimentary products, and the fact that they disinfect the remote control and stow it in a nice little box. I mean, how thoughtful is that?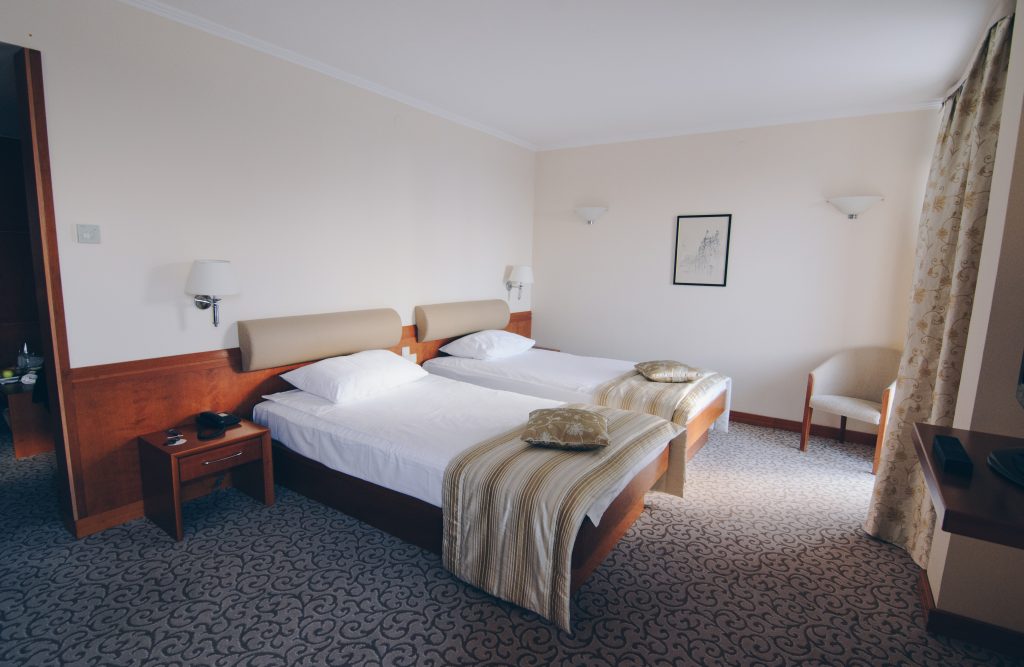 What I also loved was how comfy the beds were. As our last stop on a nonstop, two-week journey, having a soft, pillowy, bed to crash in at the end of the day was much needed. The bathroom was also incredibly spacious and modern and the hotel provided robes and slippers for our comfort. The room was also equipped with a fridge, a closet with tons of space for two people, flat screen tv, and a suit press.
Also, lets not forget those views! Talk about spectacular! We had a full view of the Ljubljana Castle, and at night the lights would dot the hills making it look truly magical. Each evening we would return to our room just to catch the sunset from our balcony. With the sky painted hues of vibrant oranges, pinks, purples, and blues, it was not to be missed.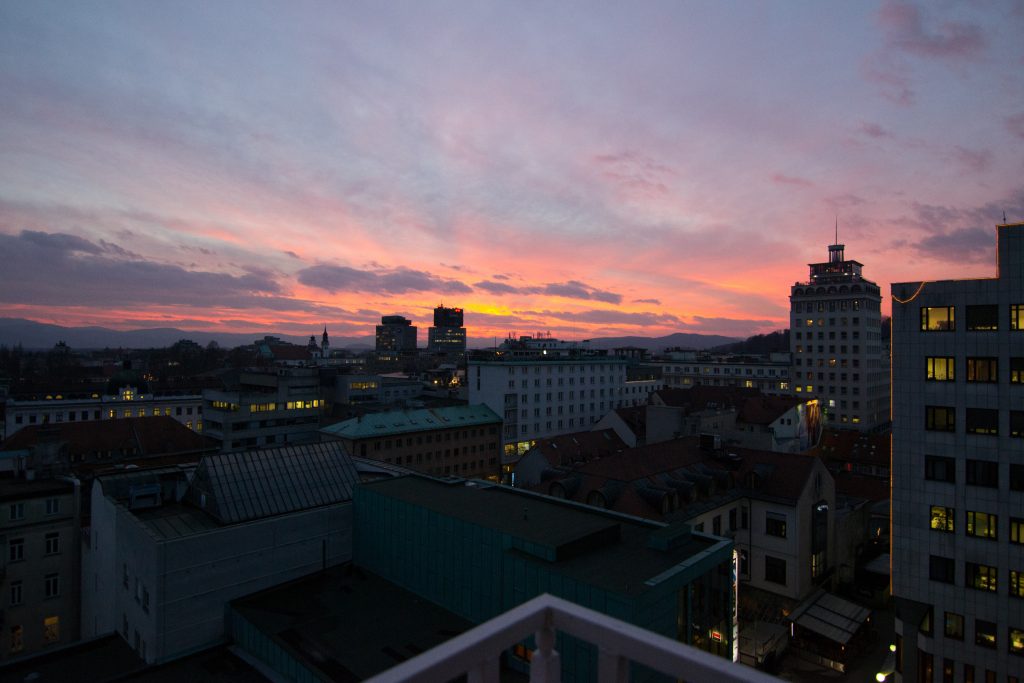 The Amenities
During your stay you can enjoy all the amenities Grand Hotel Union has to offer, which includes:
Fitness Studio
Indoor Pool & Sauna
Wine Library with a selection of Slovene wines
In-house Barber Shop
21 Conference halls and salons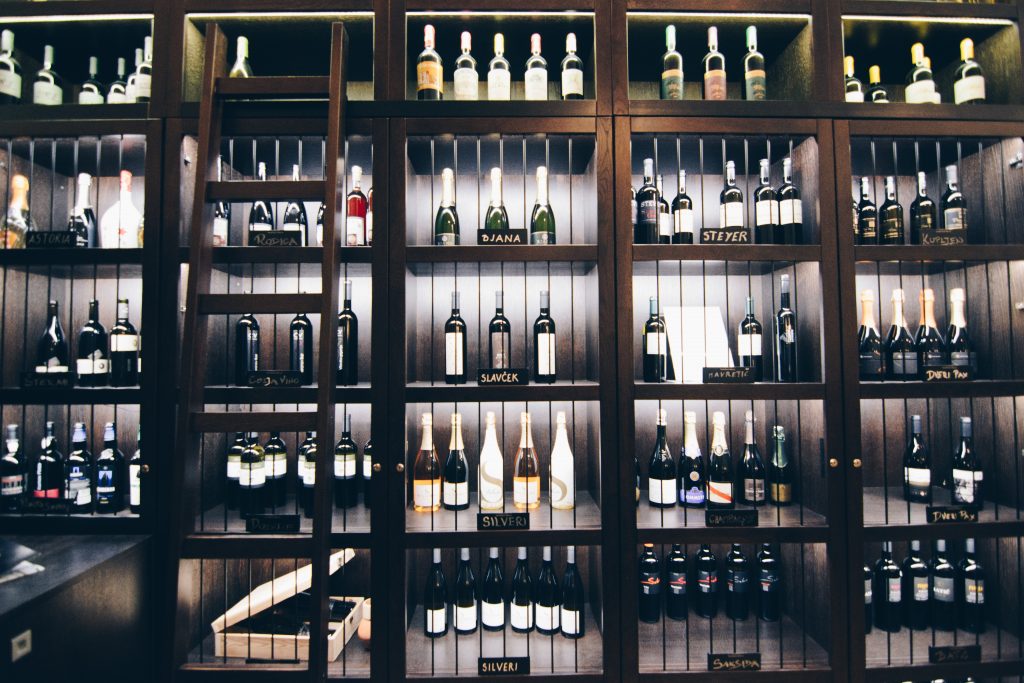 I highly recommend checking out the indoor pool. The spa-like ambiance makes it a nice place to relax poolside with a book, or take a refreshing dip. Very rarely do I actually go swimming at hotel pools, but this time I'm glad I did. It gave me a nice summery vibe, even though it was the dead of winter. Also, I'm convinced the towels they provide at the pool are heat activated as you dry off. I'm not even sure if that's a thing. However, when I picked up my towel it felt normal, but as I began to dry off it felt as if it were getting warmer, as if it'd just come out the dryer. When I asked the attendant she had no clue what I was talking about.
Eats
Grand Hotel Union had already won me over, but they really stole my heart when it came to the complimentary breakfast buffet. There were so many delicious options; meats, cheeses, breads, fruit, cereals, and etc. They even had American-style pancakes!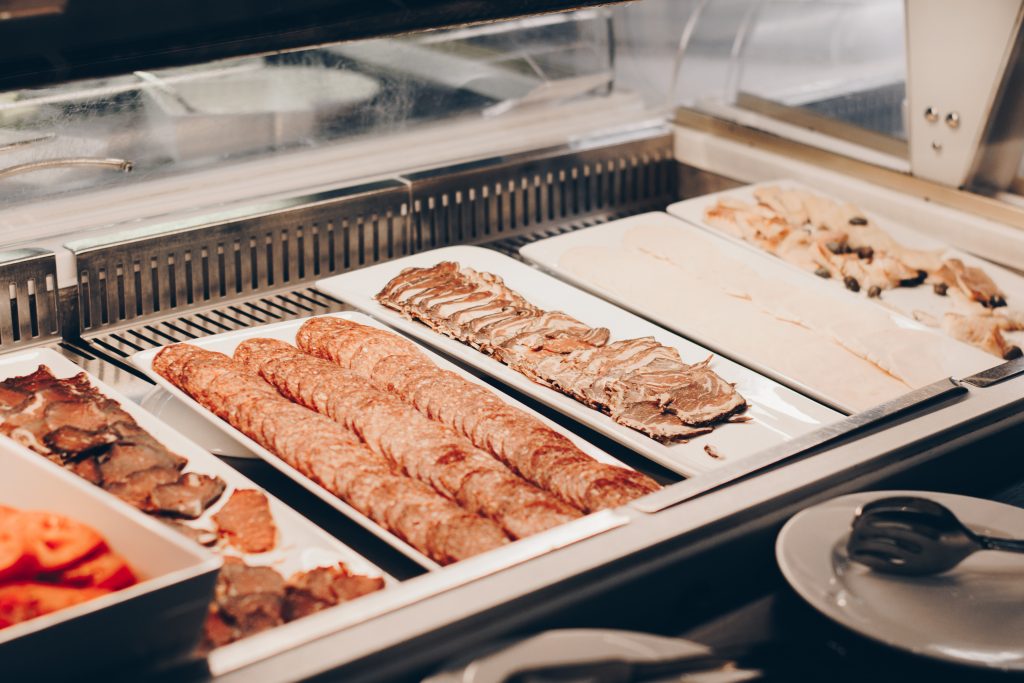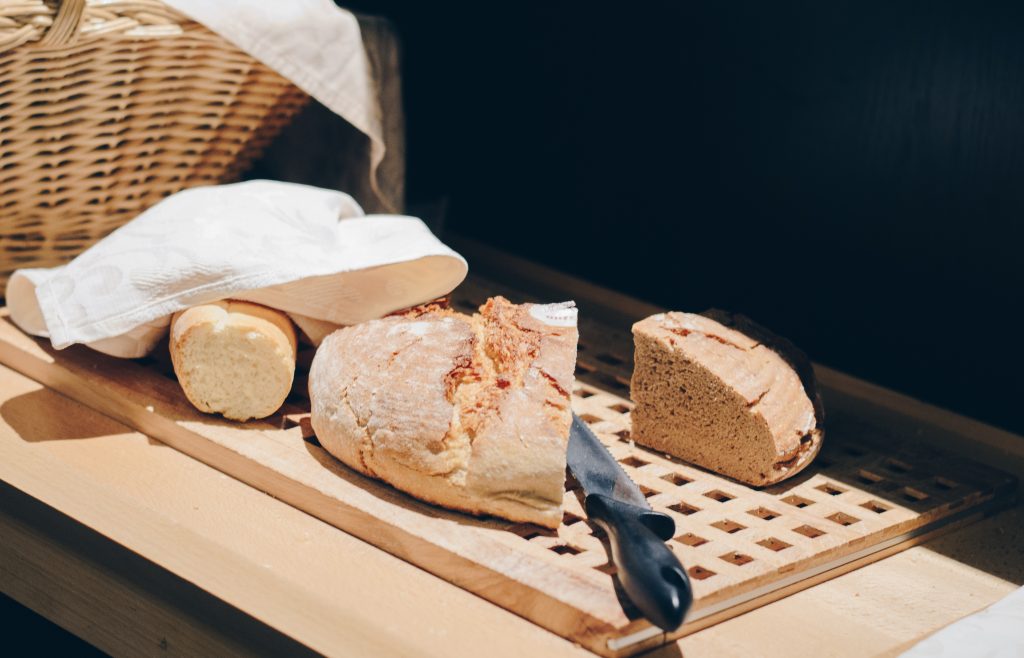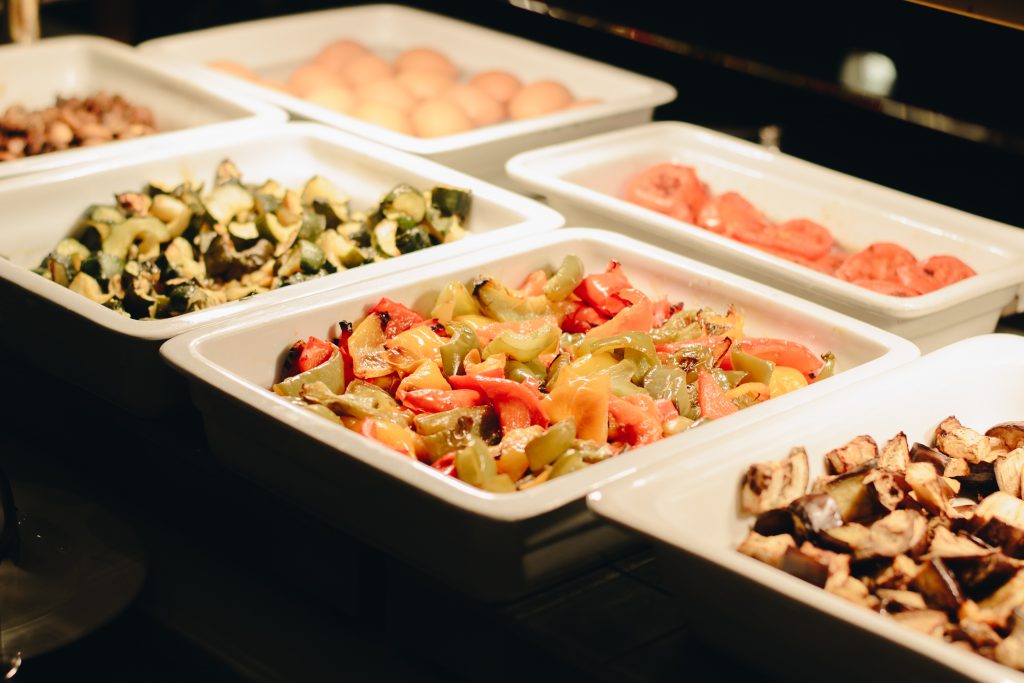 Take a step back in time at the Grand Union Cafe, where you can enjoy a cup of coffee or tea, or one of their delectable desserts. You'll also find the Restaurant Union, serving up Mediterranean-influenced cuisines. In the warmer months you'll be able to enjoy your meal in the Union Garden, an outdoor area perfect for lunch dates. Nearby, there is also the Restaurant and bar Atelje, which provides international and Slovenian infused eats.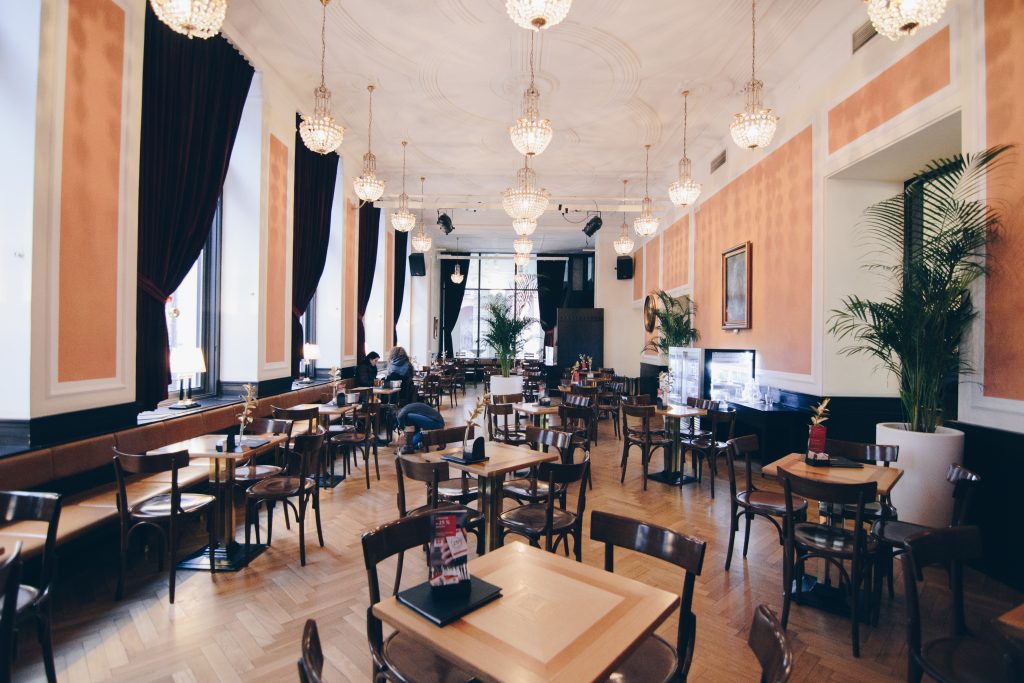 The Service
Grand Hotel Union's service is exemplary. The little touches like programming the television to display a welcome message with the guest's name, makes you feel extra special. We were also welcomed with a beautiful fruit platter and welcome gifts. From the moment we came, tiredly, dragging through the doors to the time we left, the staff went above and beyond. Not just a few of the staff members, each and every staff member we encountered made us feel welcomed. Even the attendant in the dining hall who remembered I always needed a toothpick after my meal, and would have one for me as I left, made the biggest impact in a small way. They even had umbrellas that guests could borrow, should it be raining. It's all in the details, and small gestures, and Grand Hotel Union nails it!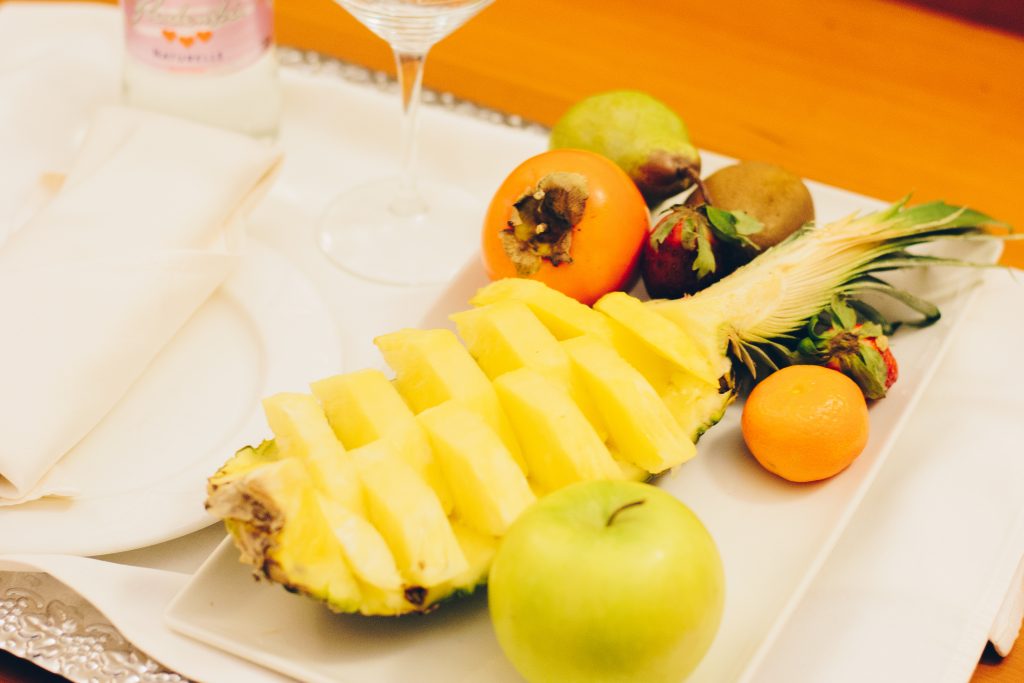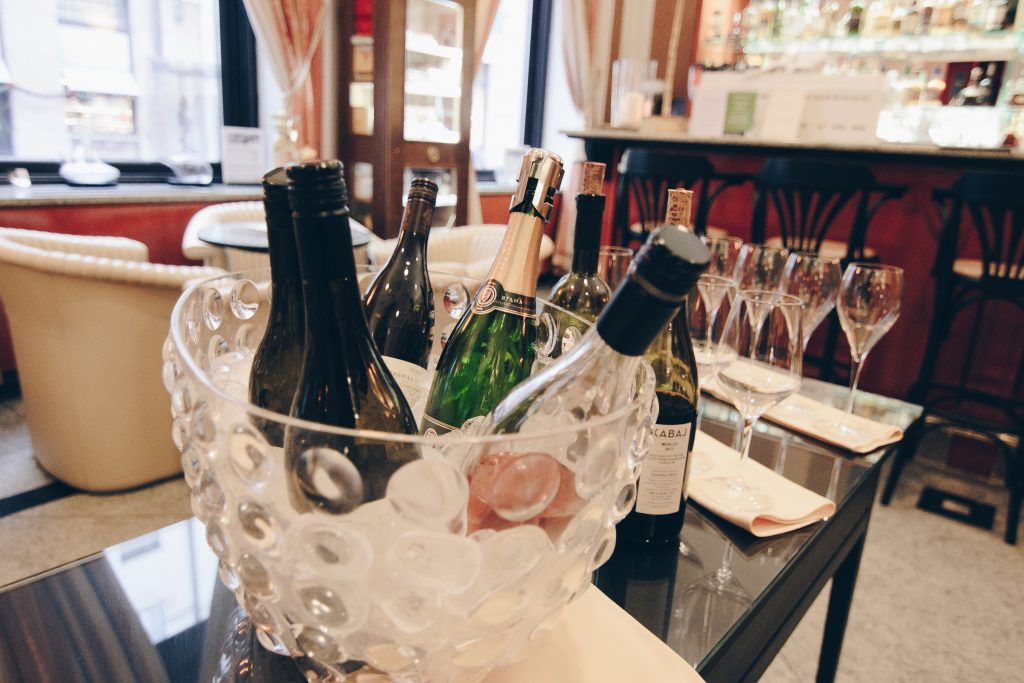 The Concierge Service was also extremely helpful. Not only did they provide recommendations on places to eat (which both places we tried were phenomenal. Blog post coming soon), but they also helped us with logistics on getting to Verona, Italy, after our original plan crashed and burned. Even after the original guy (I hate that I don't remember his name now) was off duty and we had to speak with someone else, the other person was already aware of all the details and I didn't have to explain the situation again from scratch. That is what you call phenomenal service.
Summary
Pros
– Location!
– Close proximity to bus & train station
– Free Wifi
– Amazing views of the Ljubljana Castle, church, mountains, etc
– They are all about the details
– Welcome gifts
– Welcome fruit tray
– Large/spacious rooms and bathroom
– Buffet breakfast included
– Amazing staff
– Wellness spa/pool
Cons
I honestly can't think of any.
Info
Website: https://www.union-hotels.eu/en/grand-hotel-union/
Address: Miklošičeva 1, 1000 Ljubljana, Slovenija
Phone: +386 1 308 1270
Email: grand@union-hotels.eu
Classification: 4 Stars
Check In: 2:00 p.m.
Check Out: Noon
Check Rates for your dates here.
Have you ever stayed at Grand Hotel Union? What was your experience? Or how has a hotel gone above and beyond for you? I'd love to hear your experiences in the comments below.
Many thanks to Grand Hotel Union for hosting us as guests. As always, all opinions are my own. This post also contains affiliate links, which is just a fine way of directing you straight to the source without a bunch of searching on your part.