Dubrovnik in Winter: Should You Visit?
As the saying goes, Dubrovnik is always a good idea. Ok…maybe that's not THE saying. Maybe it's just my saying, but nonetheless it still holds true. The Pearl of the Adriatic, a beach goers paradise; you may think the best and only time to visit is during the summer, but don't be fooled, my friends. Dubrovnik is a city that offers something different no matter the time of year. What about Dubrovnik in winter? Should you visit?
ABSOLUTELY!
In fact, visiting in the winter just may be better than visiting in the summer. Here's why:
Ring in the New Year
Dubrovnik has one of the biggest New Year's Eve celebrations along the Adriatic. Enjoy a nice evening meal at one of the local restaurants, and then mosey over to Stradun, the main street, where you'll find the it overflowing with locals and travelers alike. Enjoy some live music, libations, and just an all around joyous atmosphere. At the stroke of midnight watch as an amazing fireworks show fires off, and sing or more like mumble along to, what I´m assuming is their equivalence of Auld Lang Syne. It's truly an incredible experience.
Less Crowds
Dubrovnik is one of the most popular coastal cities in the Mediterranean. I mean, what's not to love? A fortressed UNESCO World Heritage site, beaches, deep aqua water that will fulfill all your wildest sea-capades. Sounds like the perfect summer escape, right? Maybe so, but just know that you are not the only one with that bright idea. Travelers flock to Dubrovnik in droves, making this one tiny city over filled with all sorts of people, from the road trippers to the cruise ship passengers.
But, don't be mistaken. Although there are less crowds, the city certainly isn't dead in the winter, as some may assume. It's still just as lively, just a lot less packed.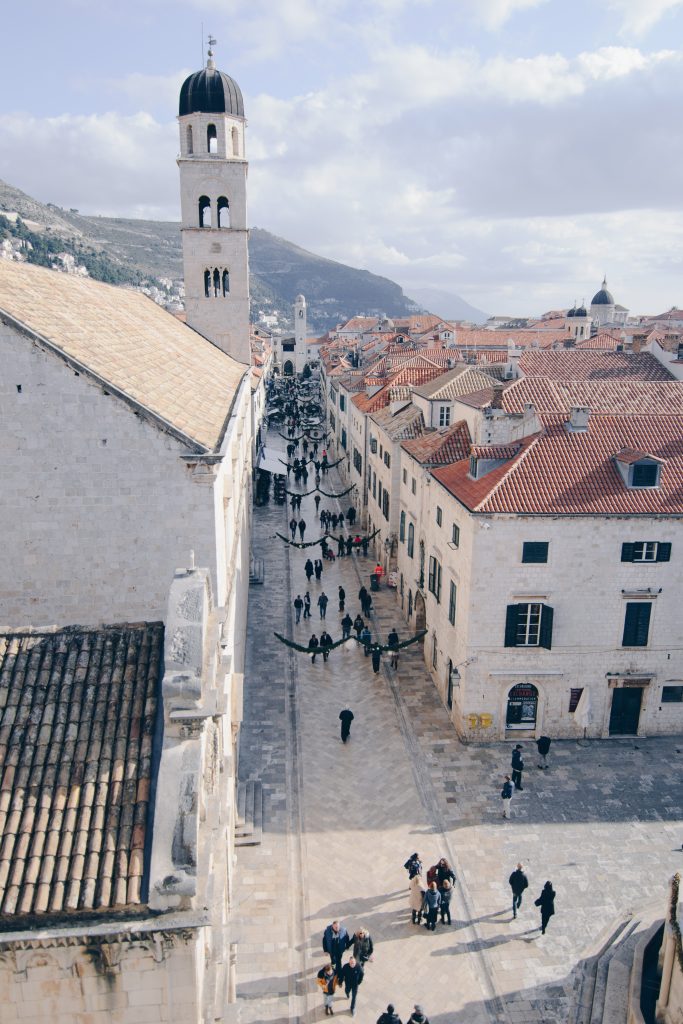 Cheaper prices
As with anywhere, there is always an influx in price of hotels, accommodations, and things of the like when it's peak season. Save yourself some money. Travel to Dubrovnik in the low season (i.e. winter) and you're likely to save more than half off typical prices. Check out these amazing Dubrovnik hotels.
A More Authentic Feel
This goes along with there being less crowds. Often times locals will rent out their properties to escape the summer madness. Leaving the city one big tourist-filled destination. However, once the seasons change, and the tourists dissipate, locals return from their own summer escapes and reconvene life as usual. You'll find them sitting and chatting over coffee at sidewalk cafes, filling the local restaurants and bars, and dancing in the street like no one is watching…literally. On more than one occasion I saw couples whirling and twirling in the city square, lost in their own little worlds, while onlookers stopped and admired. Dubrovnik definitely gets my vote for most romantic destination. So, you see, the winter season offers a more authentic feel that you may not find in the chaos of the summer.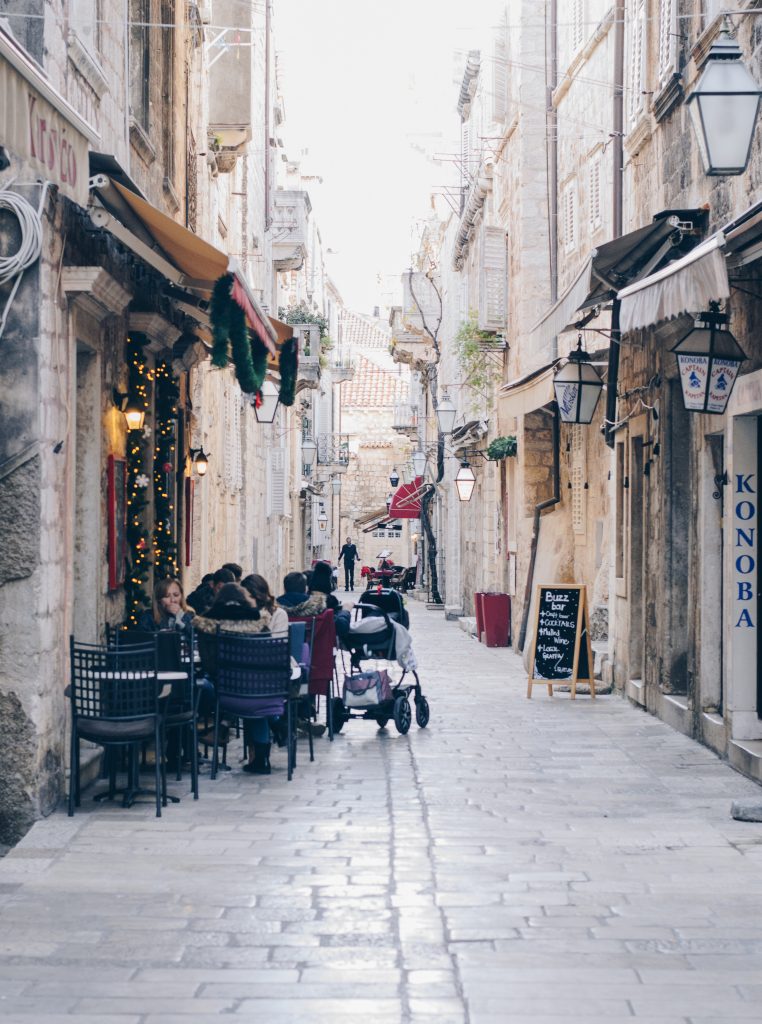 Advent in Dubrovnik
With it's streets glittering and gleaming with festive holiday decor, Dubrovnik knows how to bring on the holiday cheer with its Advent festivities. Here you'll find the main street, Stradun, lined with cute little cottages selling artisan traditional crafts, traditional Croatian sweets, and other delicious eats. Enjoy, what I like to call, Christmas in a cup (better known as mulled wine) and watch Old Town Dubrovnik come to life.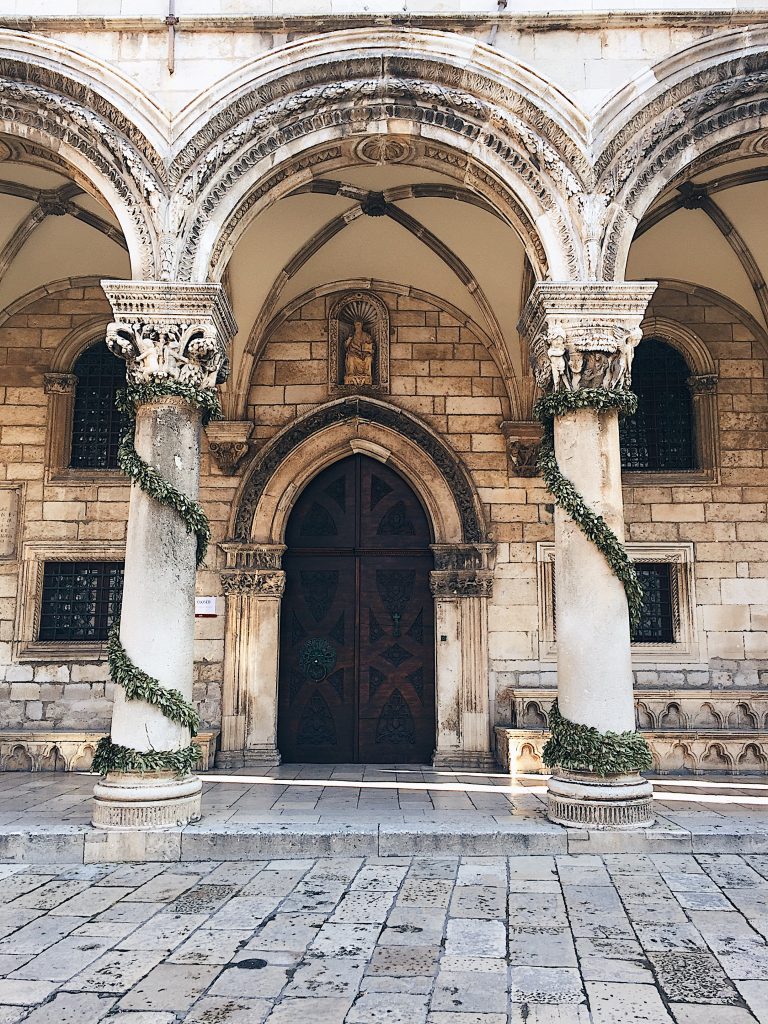 Enjoy the Arts
The Winter Festival in Dubrovnik doesn't just stop at Christmas decor and good eats. The Tourism Board of Dubrovnik pulls out all the stops and puts together some incredible entertainment featuring popular Croatian artists on New Year's Eve, as well as a spectacular concert, in front of St. Blaise Church, by the Dubrovnik Symphony Orchestra on New Year's Day. While you're enjoying the classical sounds, treat yourself to oysters and champagne that are also provided. Afterwards, take a stroll through Old Town and check out some of the free museums and exhibitions.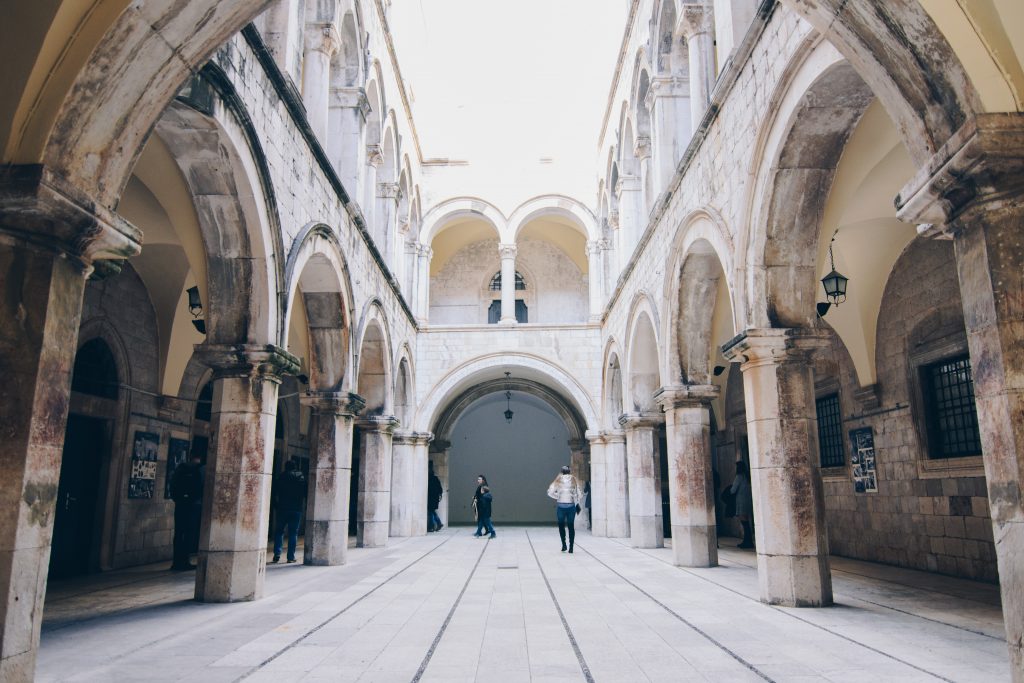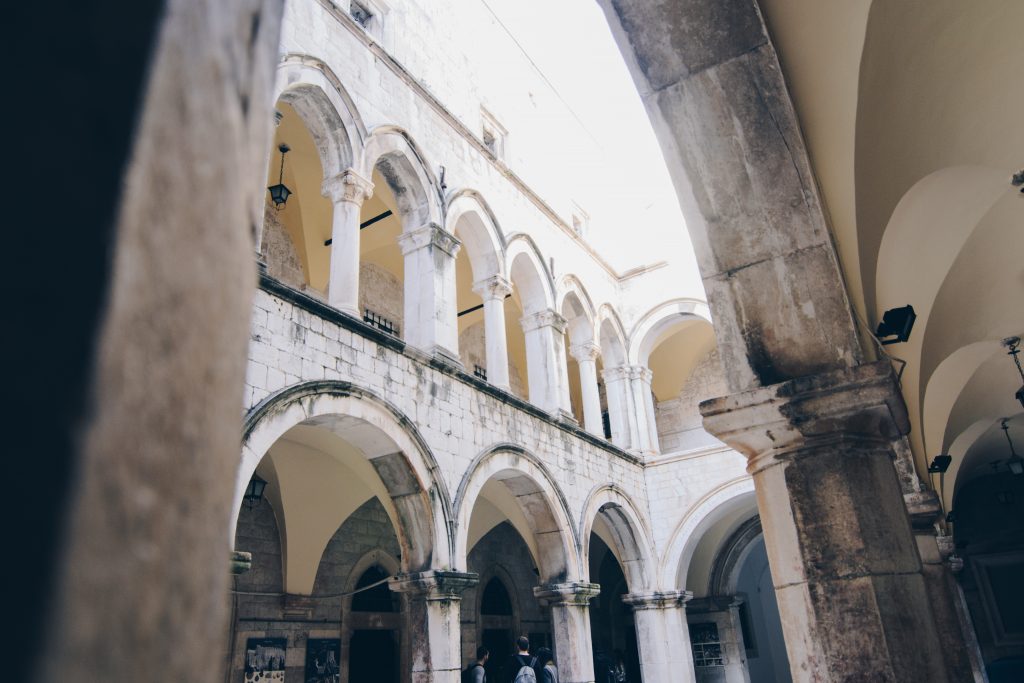 Take in the Sites (Without Being Photobombed)
During winter in Dubrovnik you can actually enjoy the sites without the hoards of crowds being in your way. If you don't do anything else while in Dubrovnik, you must walk the city walls. The impeccable views of the Adriatic sea to one side and the sea of orange terra cotta rooves, of local inhabitants, on the other; it is a site that is not to be missed. Also, if you get a chance, stop by Sokol Tower and get a different view of the city.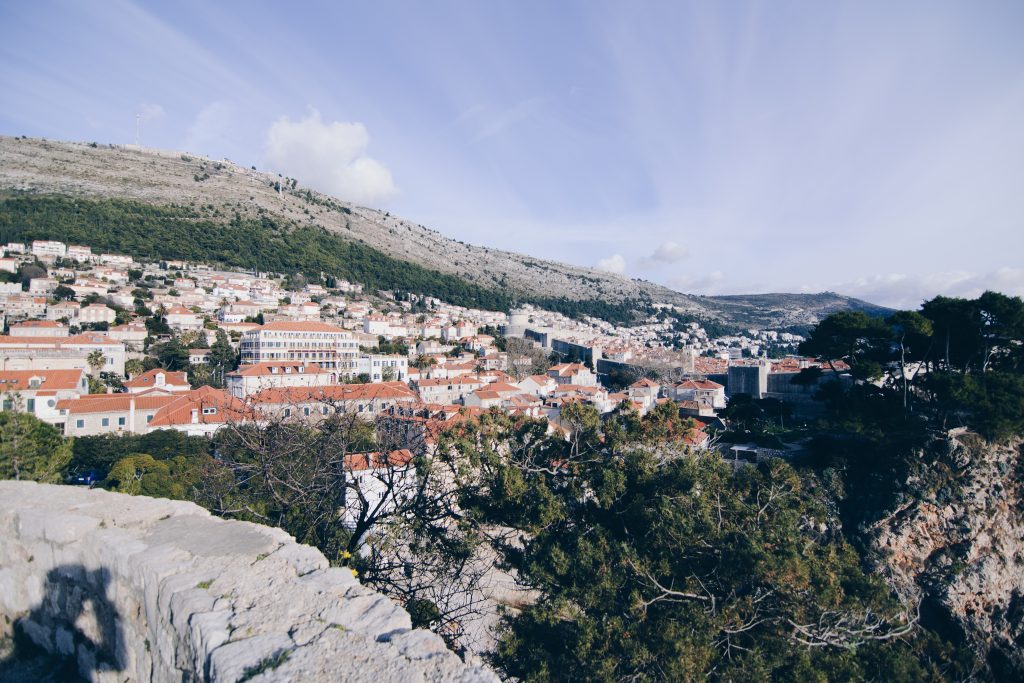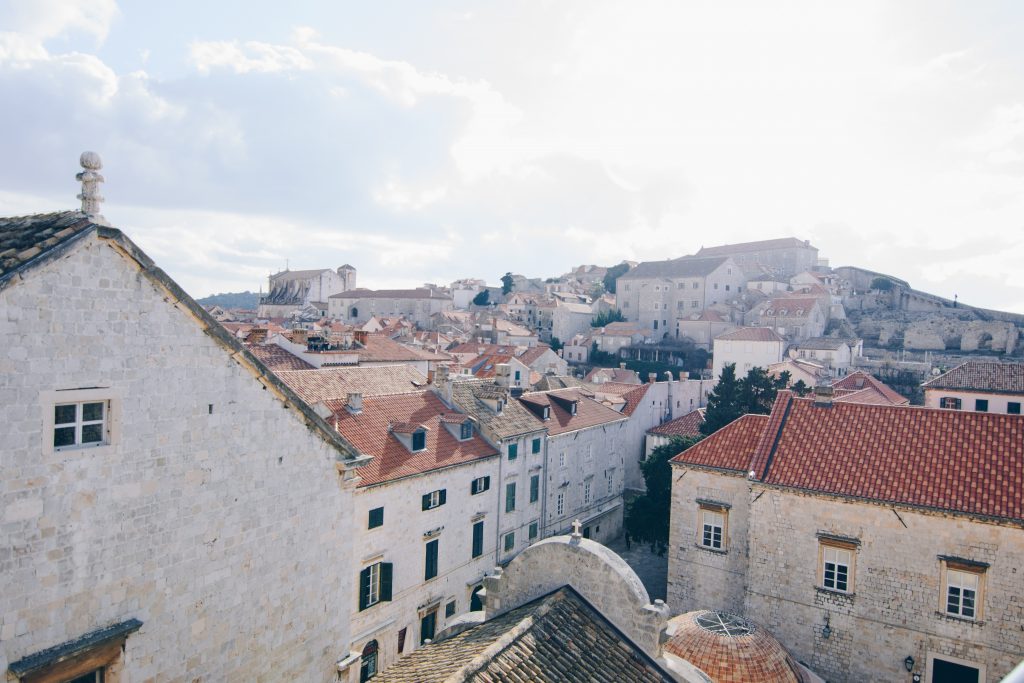 If you're a fan of Game of Thrones (which you absolutely should be), you can see for yourself where the Battle of Blackwater Bay actually took place! Want some even more breathtaking views? Take a ride on the city's cable car and be transported high above the city walls. Unfortunately, the cable car was down during my visit, but I can only imagine the views.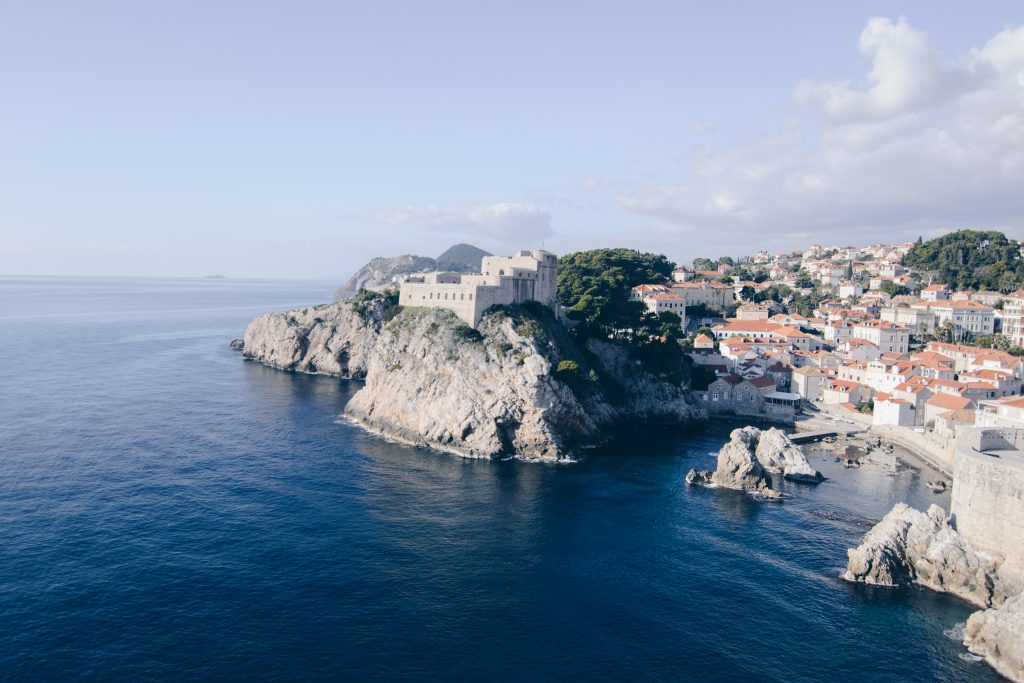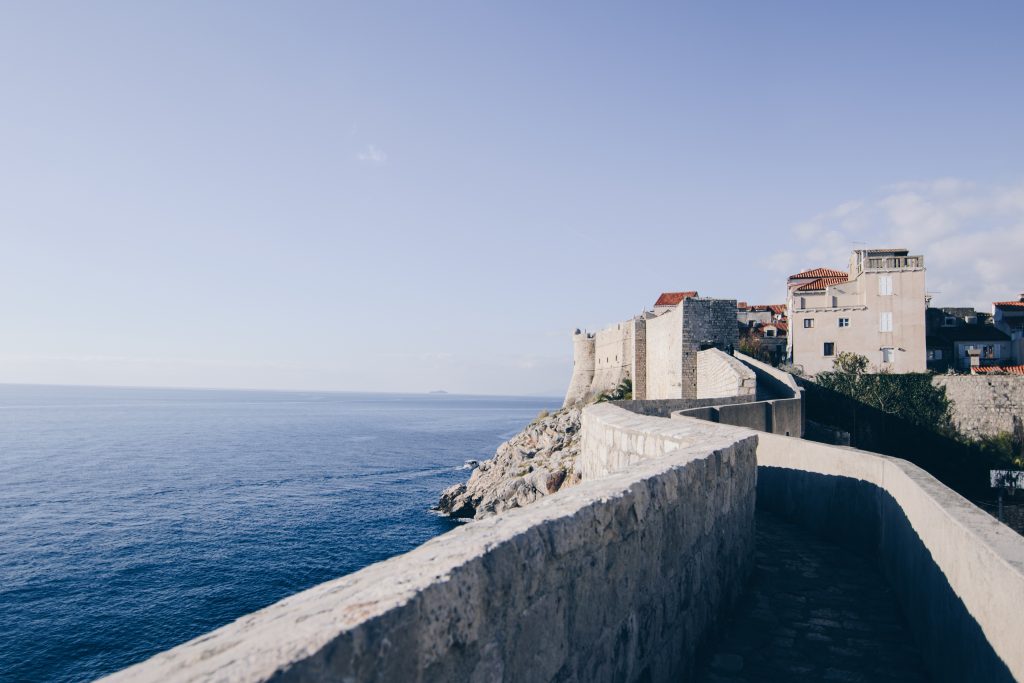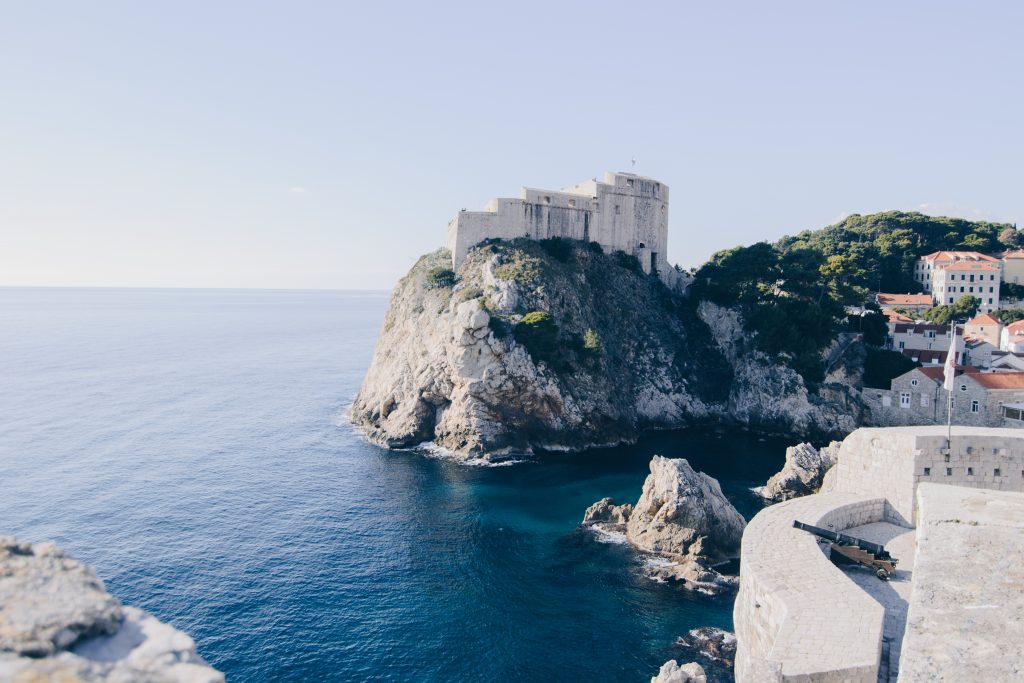 Also, speaking of Game of Thrones, walk in the footsteps of your favorite actors of King's Landing. Take the Game of Thrones tour, or peruse through Old Town and try to spot some of the famous scenes on your own.
Wander up and down the charming alleyways of Dubrovnik and discover the small intricacies that make this walled city so great. In the winter months you'll be able to enjoy these sites and whip out the selfie stick and take selfies until your little heart is content, without 1,000 people photobombing you.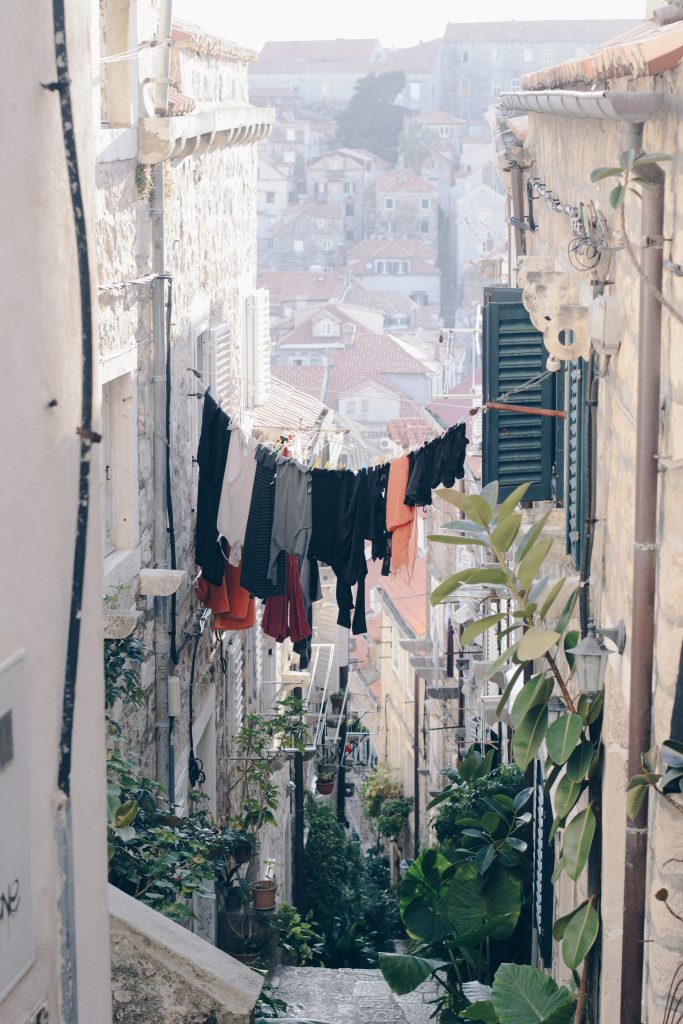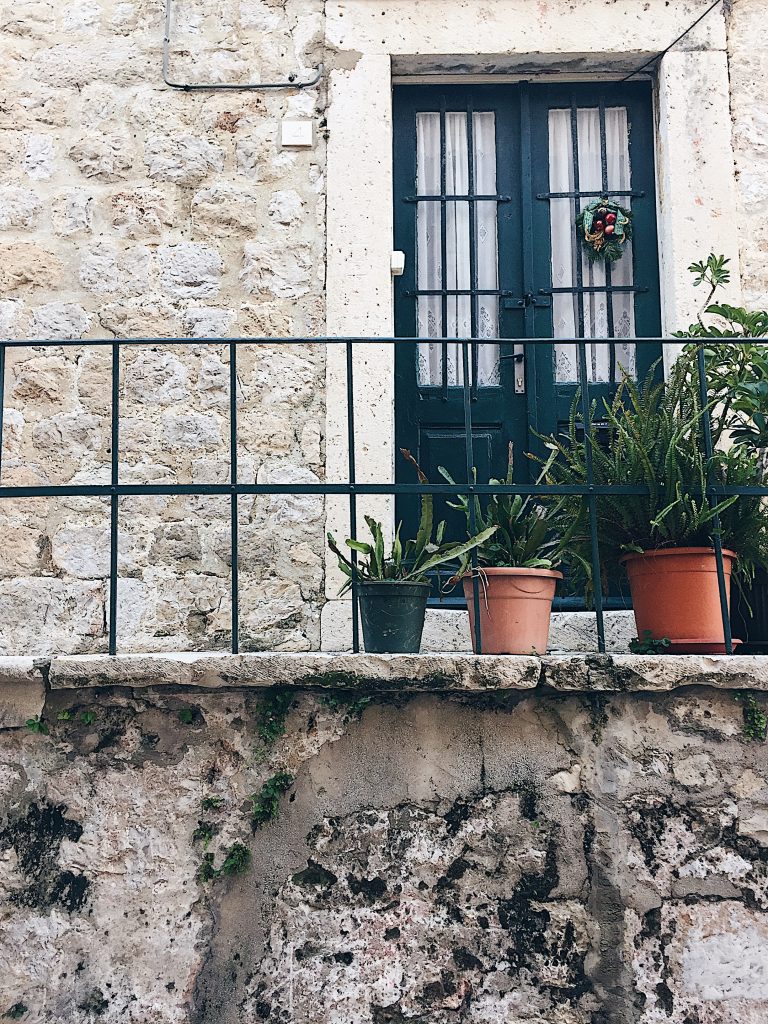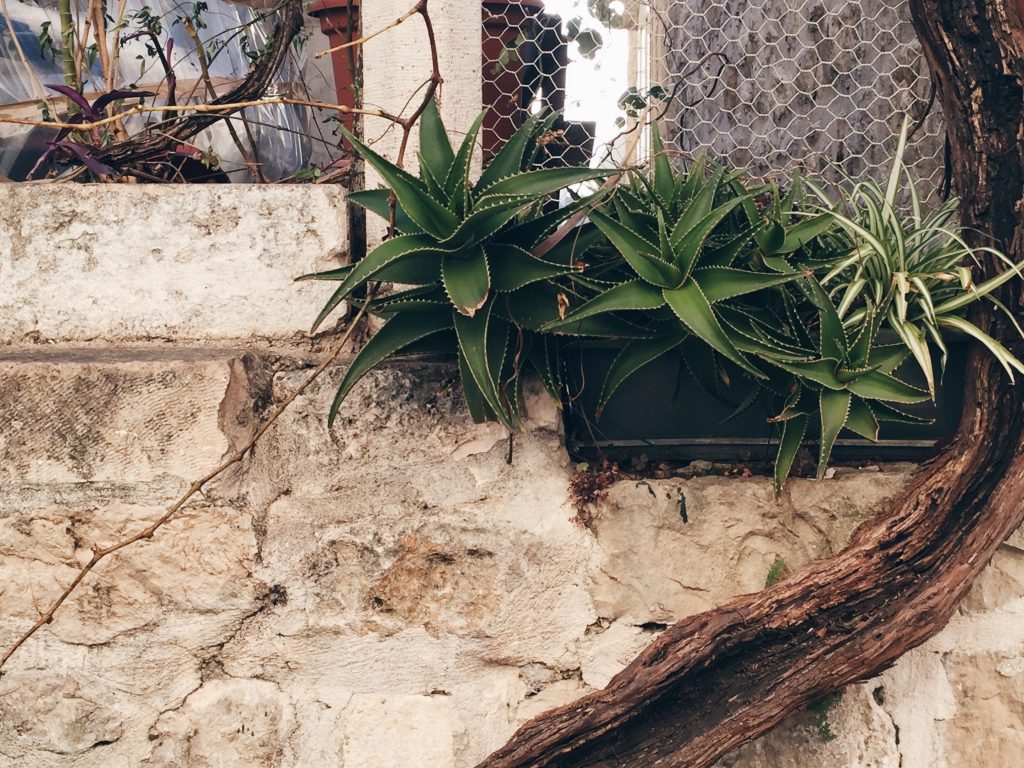 Escape the Cold
Winters in Dubrovnik are relatively mild, compared to many other European cities. For example, just 7 days prior to my visit to Dubrovnik, I was in Zagreb, Croatia and the temps were well into the high teens, low 20s (Fahrenheit). I was freezing and miserable. However, when we arrived to Dubrovnik, the Mediterranean weather gave us a warm welcome, literally. The temperature hovered around the low 50s during the day and only reached maybe the low 40s at night. It wasn't ¨throw on a swimsuit and jump into the sea¨ kind of weather, but it was still 20-30 degrees warmer than that of Zagreb and other European cities.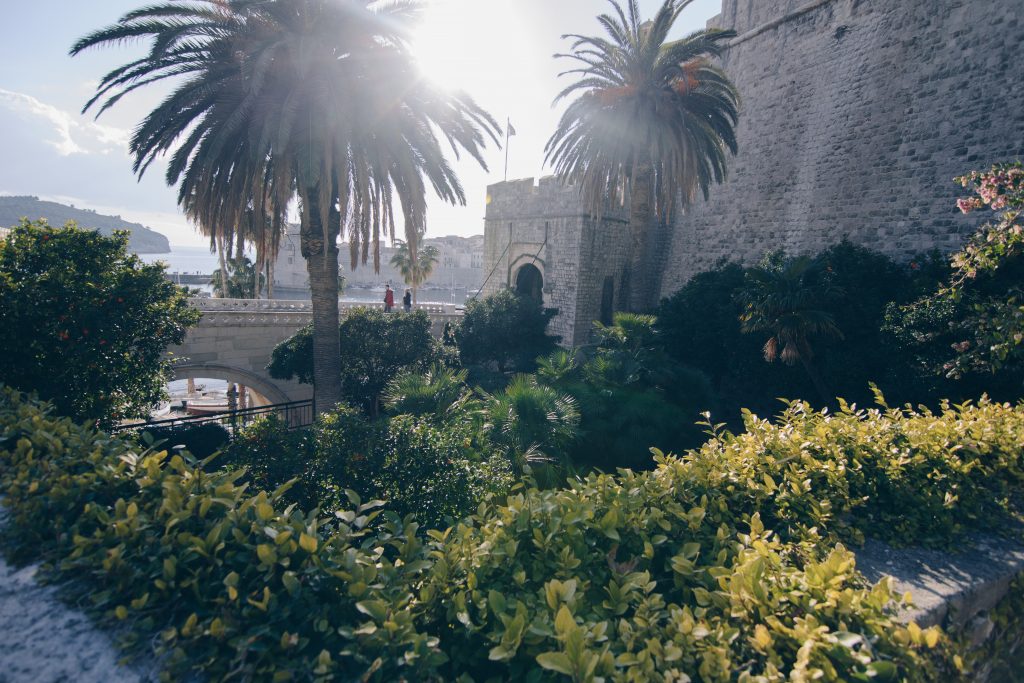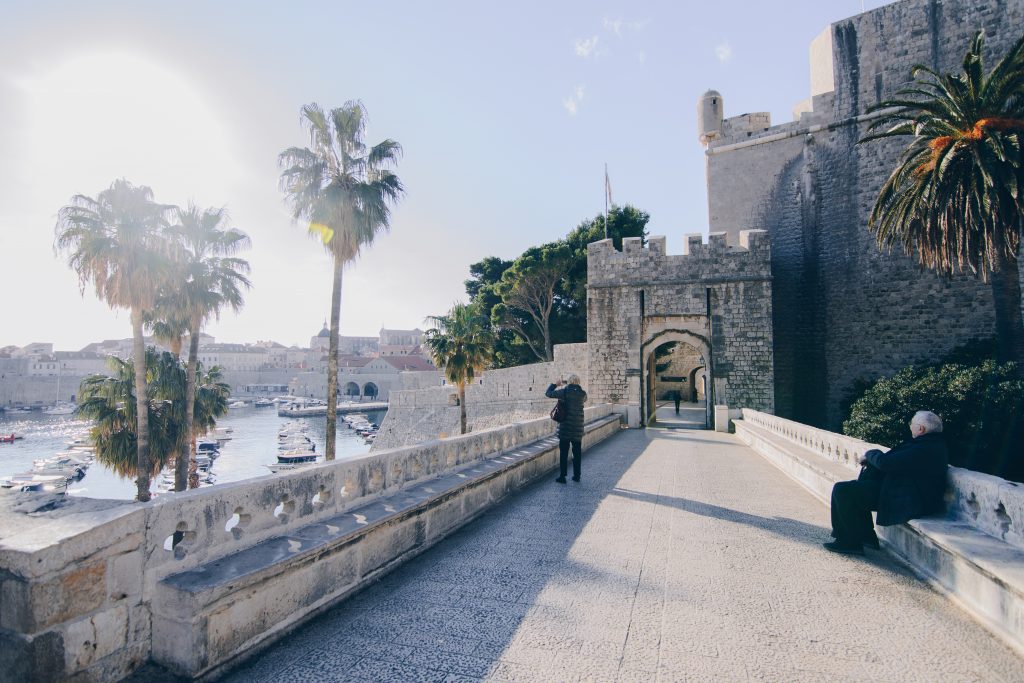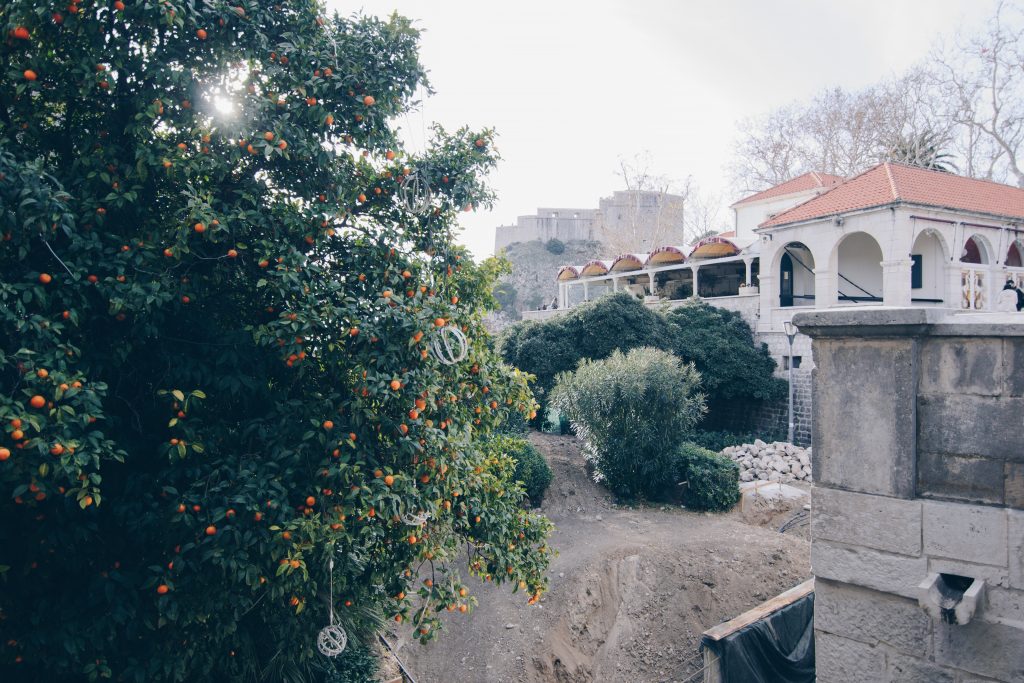 So, still wondering if you should visit Dubrovnik in the winter? I'll let you be the judge 🙂
What are some of your favorite winter destinations? Drop me a comment below.
Special thanks to the Dubrovnik Tourist Board for providing a complimentary guided tour and passes to the major Dubrovnik attractions. This post contains affiliate links, which is just a fine way of directing you straight to the source without a lot of searching on your part. However, as always all opinions are my own.