5 European Cities for Winter Travel
If you're anything like me in the winter you either:
A) Turn into a complete hermit, and stay nice and bundled up inside your warm and cozy home, until Spring decides to rear its beautiful head again.
And/Or
B) Escape to somewhere warm and tropical, where your OOTD (outfit of the day) is nothing more than a swimsuit, there are beaches abound, and your cup runneth over with fruity cocktails, preferably served in a coconut or cute glass with an umbrella straw (can you tell I'm missing summer?).
What you typically don't do is decide to hop, skip, and jump over to places, in the dead of winter, where the temperatures are 30+ degrees colder than where you currently are.
But, you should! From my recent trip to the Balkans, I've learned that winter destinations in Europe definitely have their perks. Everything from the plentiful Christmas markets, to walking through real-life Winter Wonderlands, and even the lack of the usual massive tourist crowds.
Here are 5 European Cities for Winter Travel.
Zagreb, Croatia
Zagreb is a city often slept on. Because it's not on the coast, it's kind of one of those pass through places, on the way to or from places like Dubrovnik or Split. However, I will say, if you want to spend your winter holiday anywhere in the world, spend it in Zagreb. There's a reason they've won "Best Christmas Market in Europe" for 2 years in a row now…because this place knows how to do Christmas! Plus, Christmas in Croatia just has a nice ring to it. Amarite?
Zagreb is a small city, but there is so much to see and do. You can spend an entire day alone just wandering from Christmas market to Christmas market stuffing your face with every Nutella-drizzled donut hole and sausage in sight, and depleting your wallet on stuff you probably don't need getting your fill of Croatian eats and treats, and heart-shaped souvenirs, trinkets, and tchotchkes. Check out the museums and cathedrals dotting the city, and don't forget to snap a photo with the most playerific beloved man in all of Zagreb, Mr. Antun Gustav Matoš himself.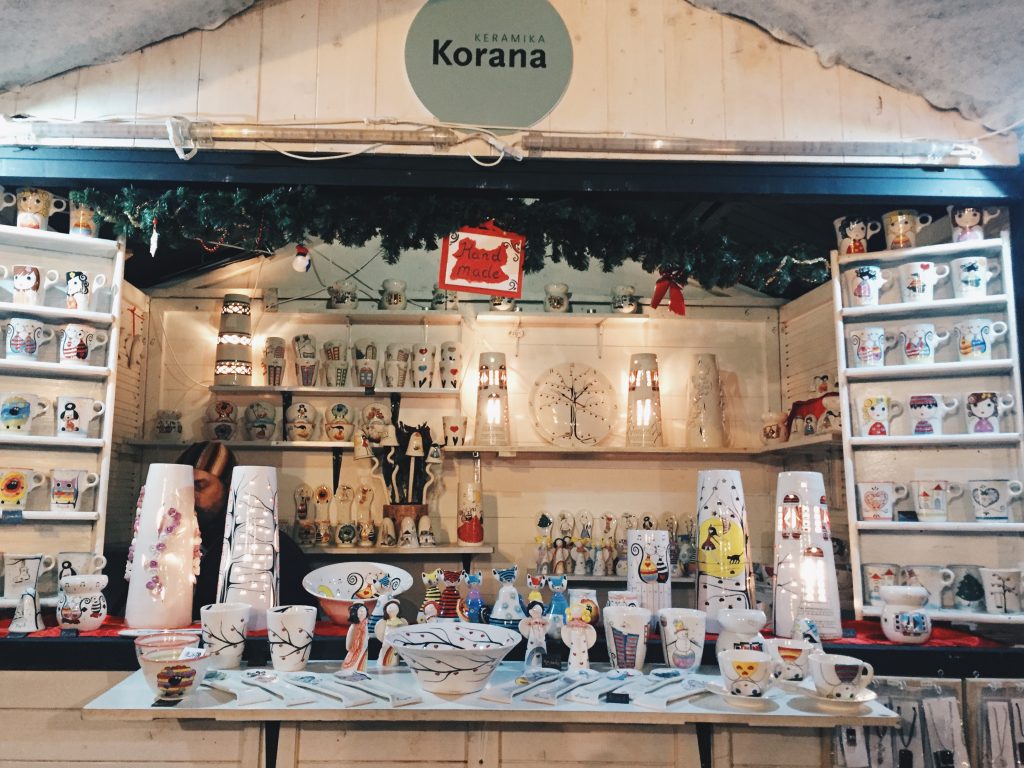 Then there's the wonder that is Plitvice Lakes. If you are in Zagreb, a day trip to this UNESCO World Heritage Site is an absolute must! I'm sure the massive lakes are all pretty and nice in the warmer months, but in winter, you'll be left in awe while admiring the frozen lakes and waterfalls that appear to be suspended in time. Also, during our trip to Plitvice we practically had the entire place to ourselves, only seeing a few other people/groups here and there; another great reason to travel in the winter…NO CROWDS!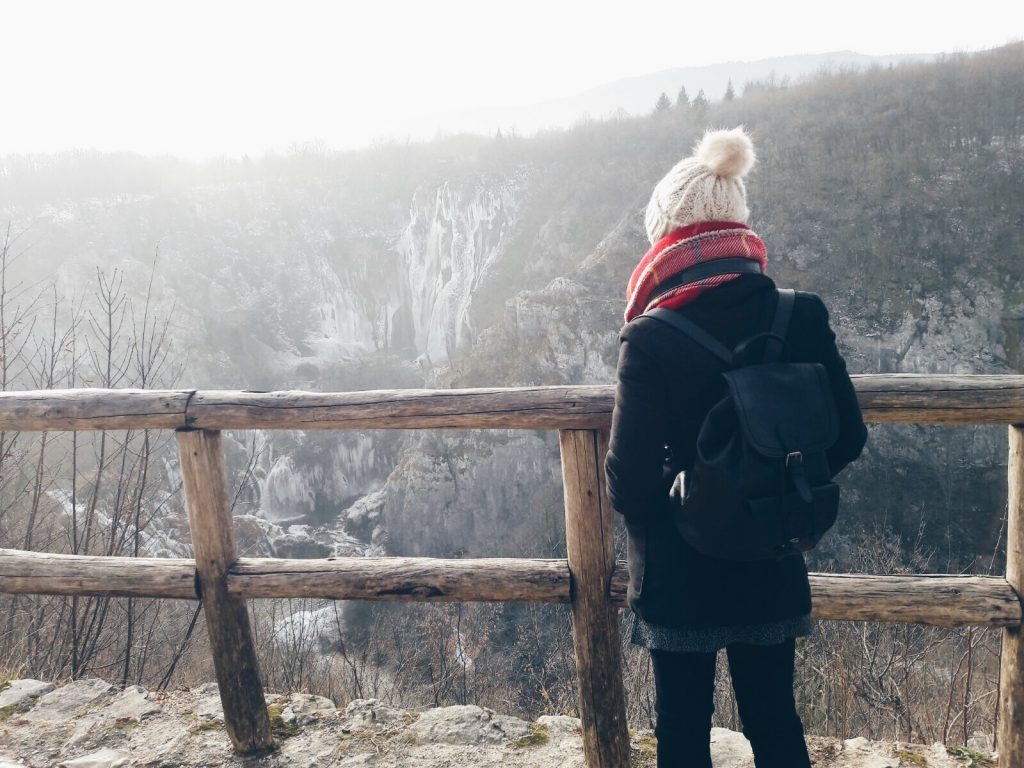 Sarajevo, Bosnia
We brought in the first snow of the winter with us, making our visit to Sarajevo something truly special. I felt like we were literally walking through a Winter Wonderland, everything covered in a white blanket of, pillowy snowflakes descending from the sky. It's the kind of snow I could only dream of when I was a little kid (I'm from Georgia, a Southern state in the U.S. and we don't get snow often, and when we do it's not much), and this is why Sarajevo is an absolute must for a European winter destination. That, and the fact that it is one of the most incredible places I've ever visited, with so much history, so many diverse cultures, and some of the kindest people I've ever crossed paths with. Oh, and the food? Don't even get me started! A-MA-ZING! I'm still craving cevapci, a local dish, til this day!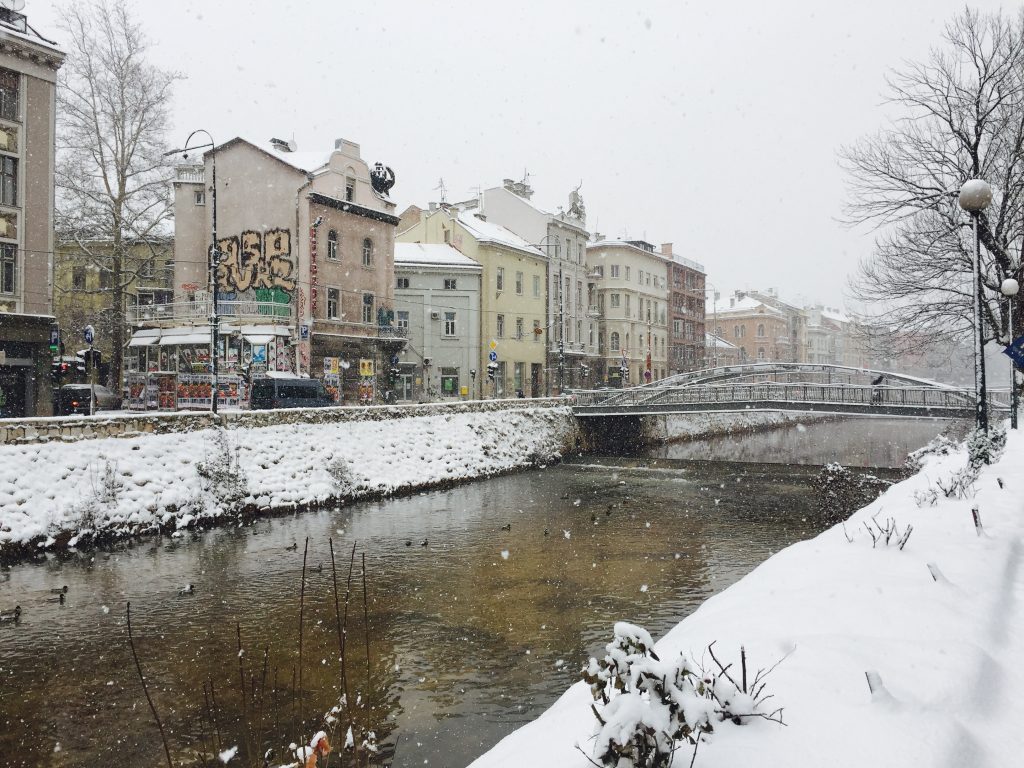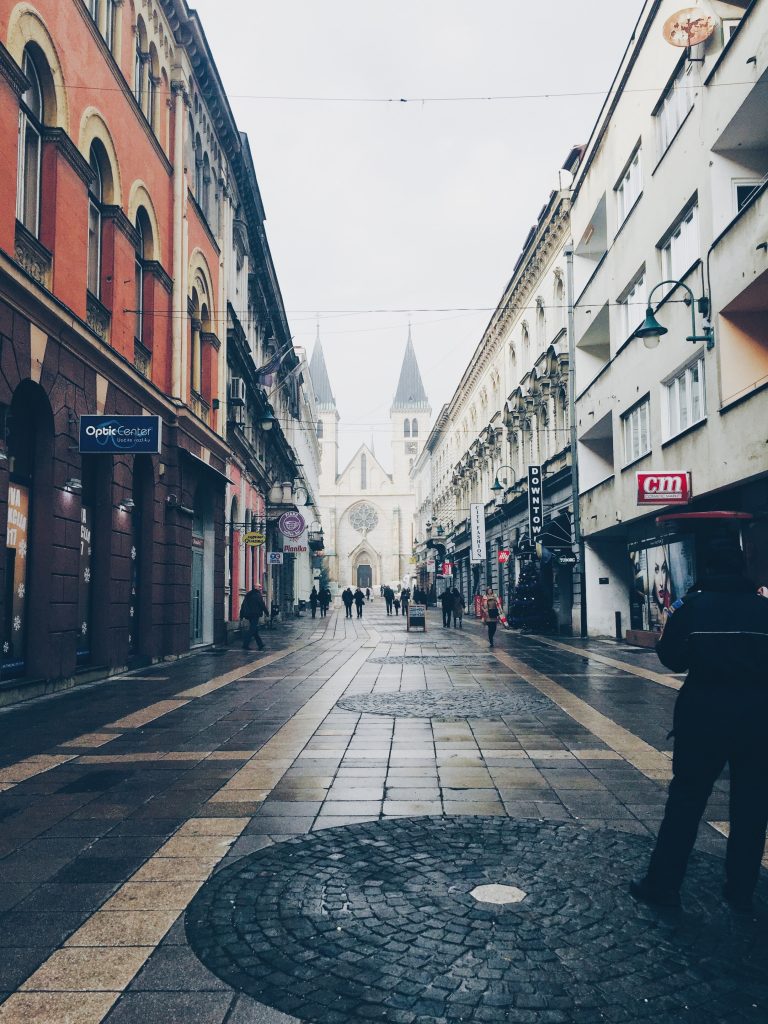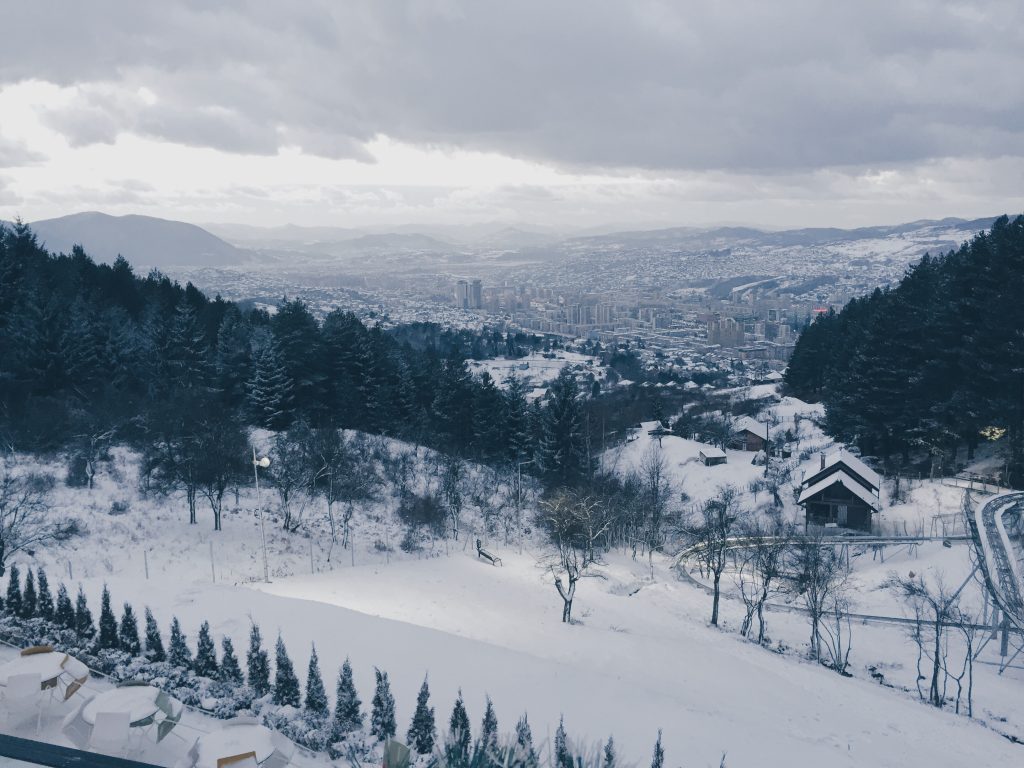 Also, Sarajevo held the 1984 Olympics so bundle up and hit the slopes! If you're not ready for the Olympic slopes no worries; my friend and I were first timers and the amazing folks at Jahorina Ski Center hosted us for a day and showed us the ropes.
Mostar, Bosnia
Mostar is a quaint little town. Whether you take a day trip here, or spend a couple of days, it is worth the visit on your winter vacation. Admittedly, I was a little underwhelmed by the magnificence that was supposed to be Stari Most Bridge, but the town itself won me over with its charm and scenery. The deep emerald waters, the mountains, all incredible.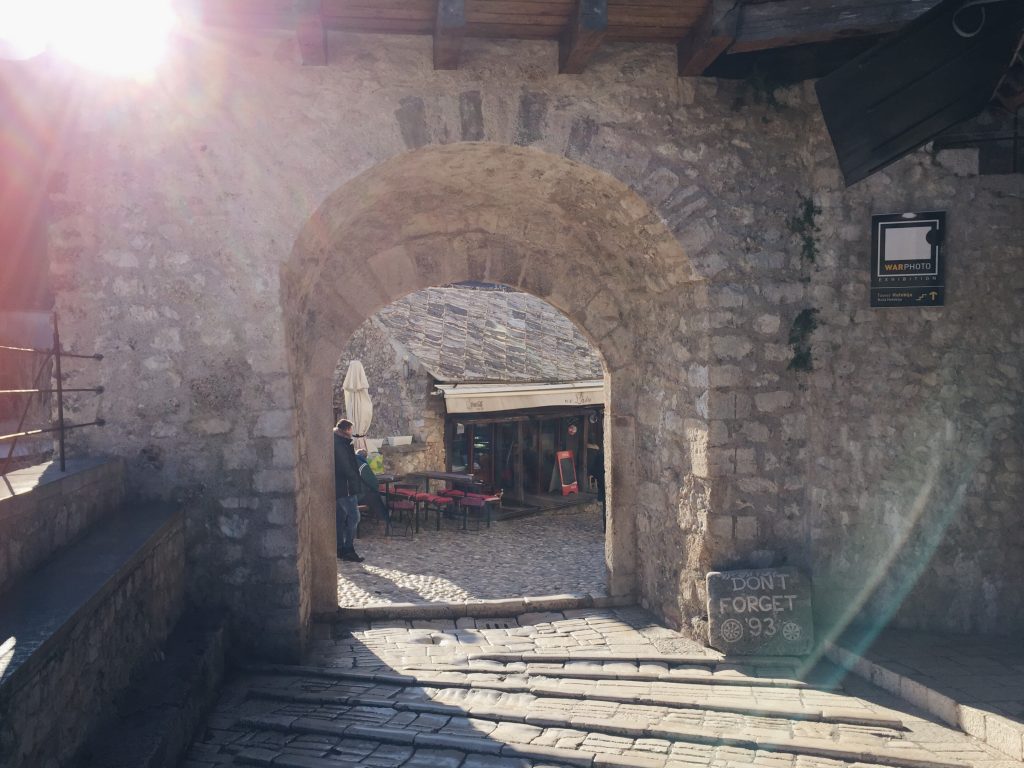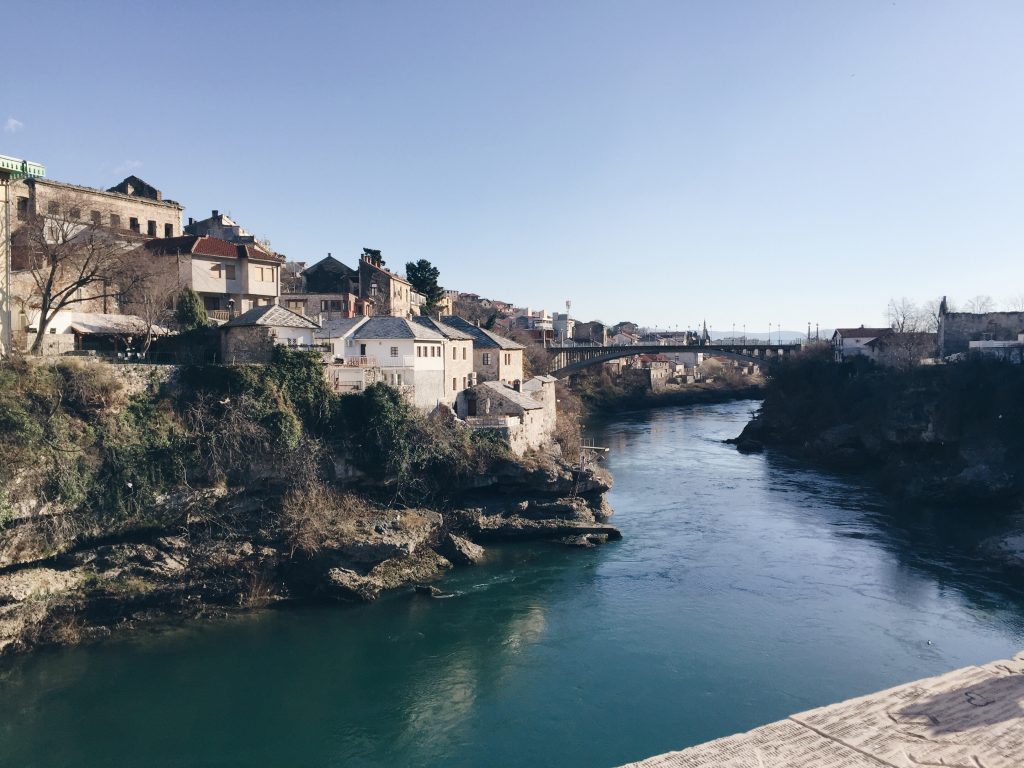 Undoubtedly, in the summer Mostar is bustling with sun-bathing local and tourists alike, and a gamut of travelers who are trying to get that perfect, Insta-worthy shot from one of the world's most famous bridges. Fortunately, for us the town was pretty quiet since it's the off-season.
Dubrovnik
Ahhh Dubrovnik. This was definitely one of my favorite destinations during this winter trip because the milder weather gave me a chance to defrost from the biting cold of some of the other cities. Oh, and the coastal views of the Adriatic are not half bad either. With only 1000 people residing in Old Town Dubrovnik, this medieval, walled town is the perfect destination away from the hustle and bustle. My friend and I actually rang in our New Year here, and it was wonderful. The crowd was a bit older than I expected, but that was ok. The streets were filled as the clock struck 12 and you couldn't help but feel the resounding joy and glee from every direction. Looking for a place to spend New Year's Even that's fun but without all the madness? I'd definitely suggest Dubrovnik.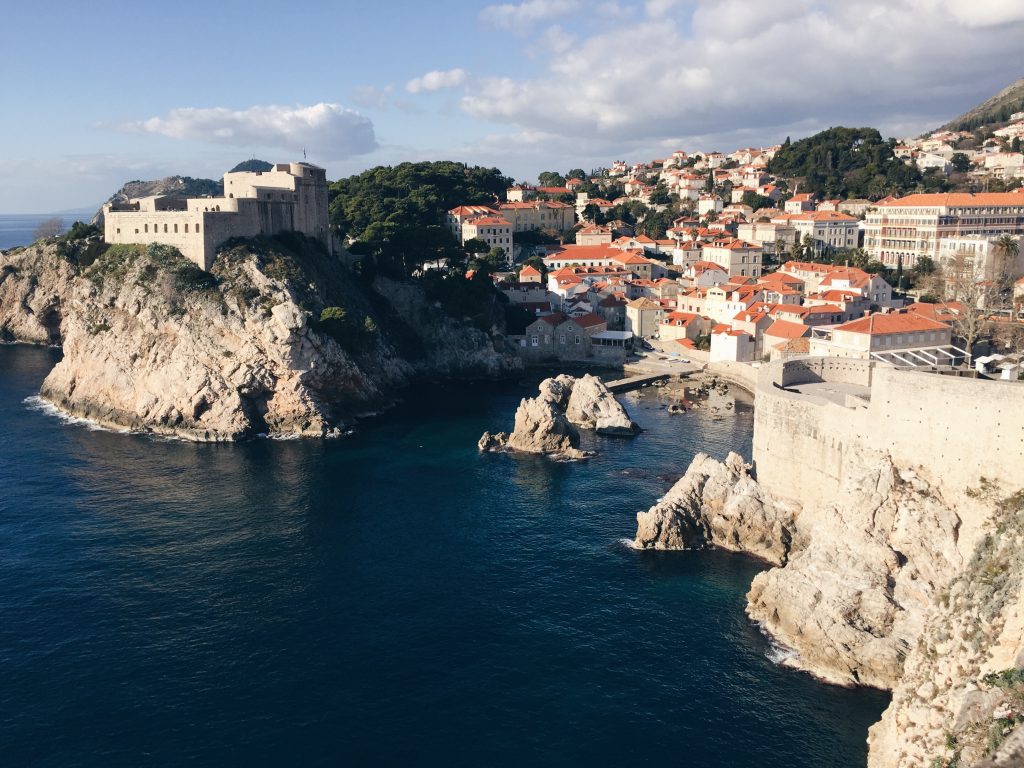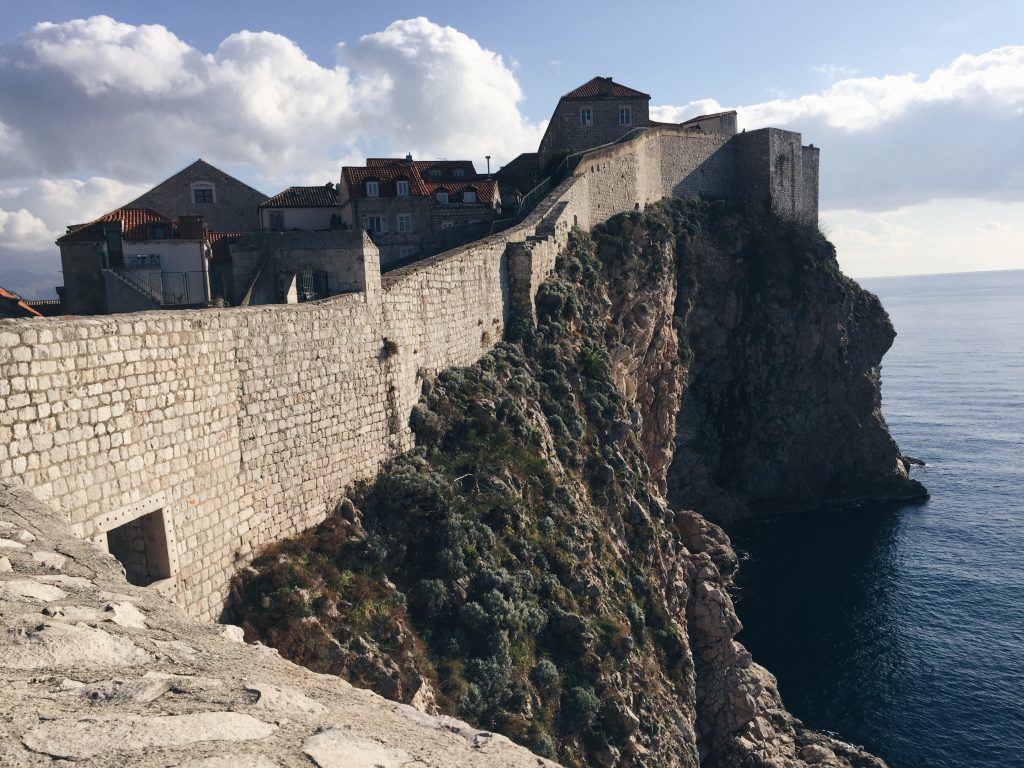 Ljubljana, Slovenia
Until somewhat recently, I'd never even heard of Ljubljana, I wouldn't have even been able to pronounce the name if someone showed it to me on a piece of paper, let alone point to it on a map (it's pronounced Lyoo-blee-ahna by the way). However, once I discovered this gem I knew it was somewhere I wanted to visit. Every photo I saw screamed charming, and people who have visited this city concurred.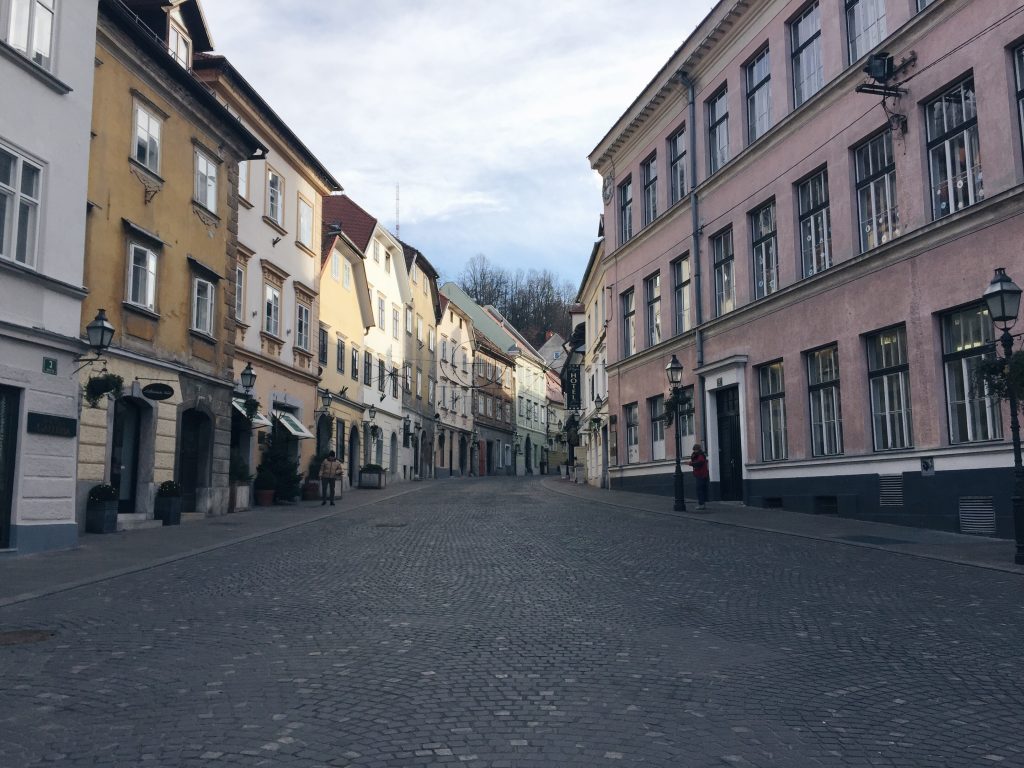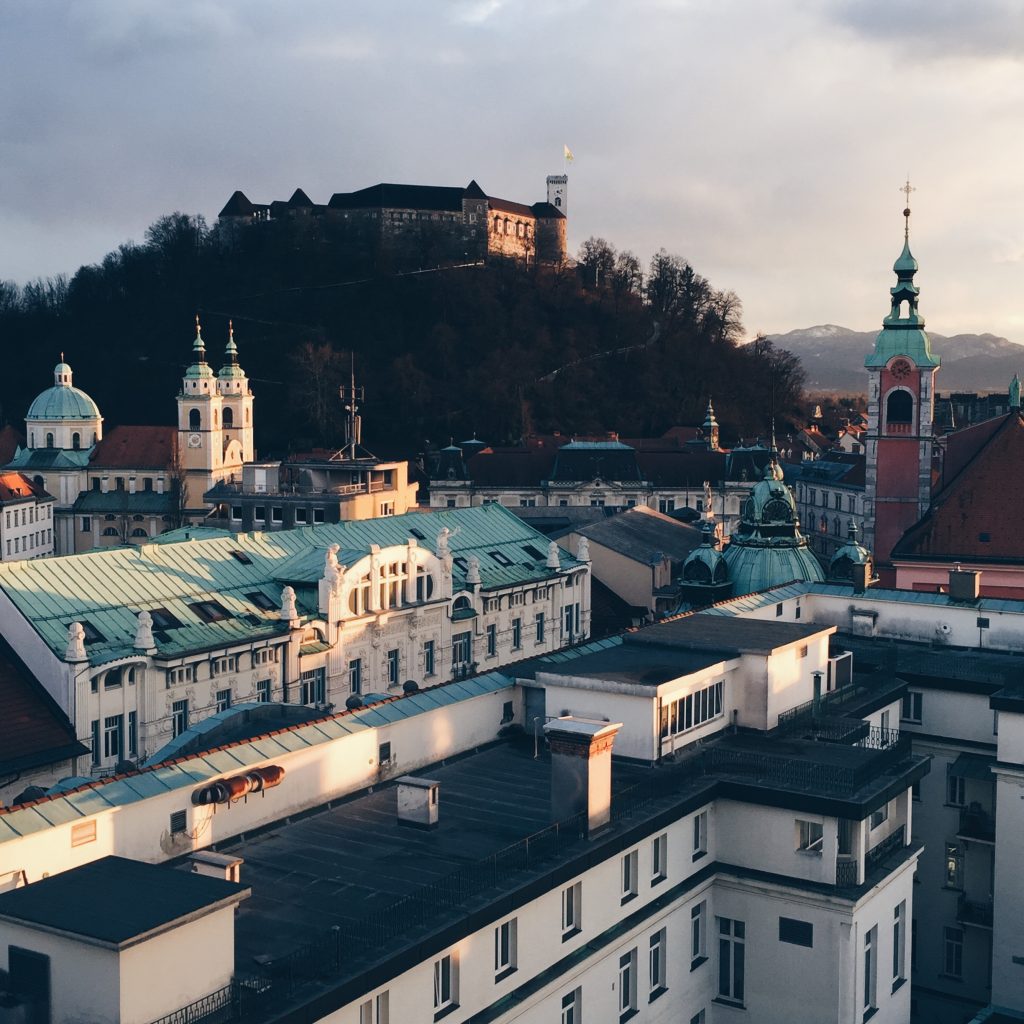 Cobble-stoned streets, adorned with intergalactic-like Christmas lights and decorations, this city was every bit of charming as I thought it would be. Wonder through the colorful streets and pop in to any of the cute little boutiques that you'll find every few feet. Also, you'll find tables and chairs lining the sidewalks (yes, even in winter) with patrons enjoying themselves over coffee and conversations.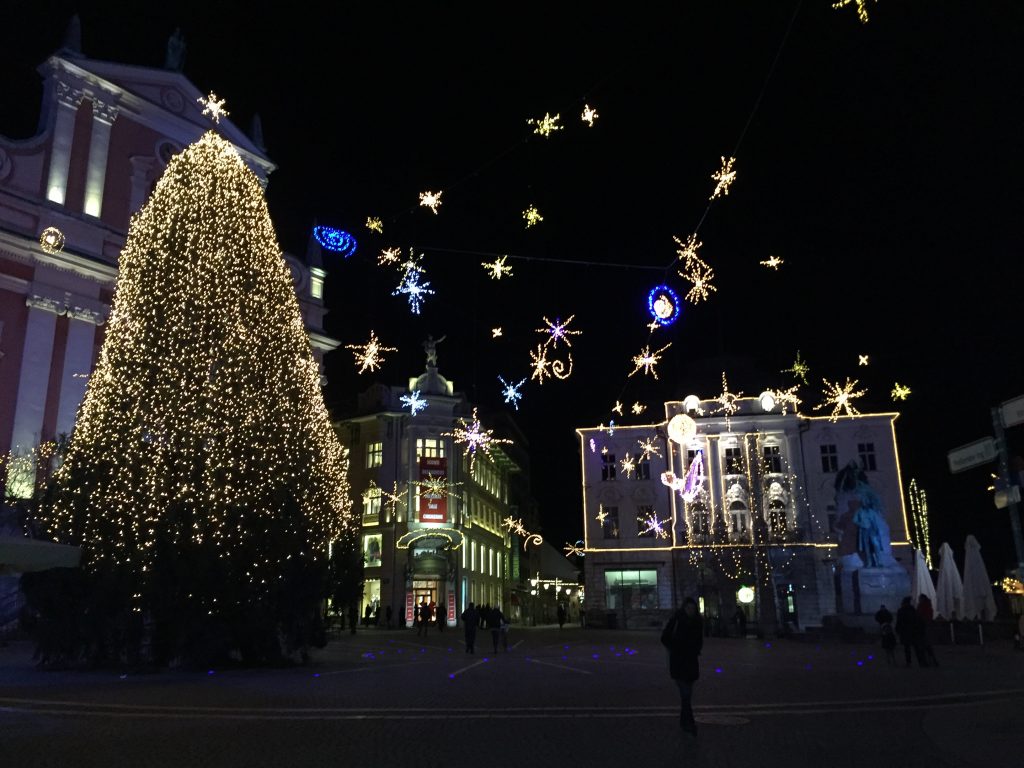 So, there you have it. 5 European Cities for Winter Travel. What are some of your favorite cities for winter getaways?