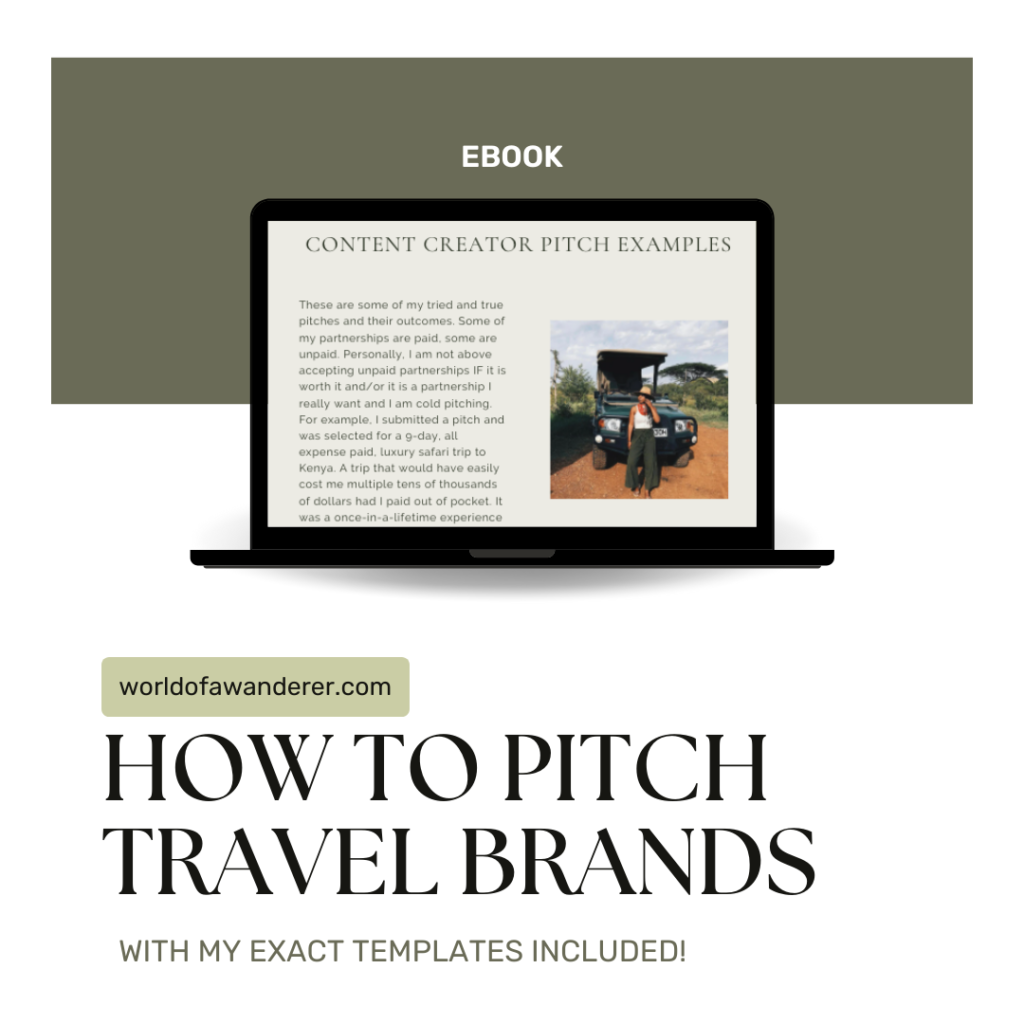 You don't need a gazillion followers to pitch travel brands for opportunities and collaborations. All you need is great content and the desire to go after what you want!
I worked with my first travel brands in 2016. I pitched any and everyone and found myself on a two-week jaunt around Eastern Europe with everything from hotels and activities covered, with the exception of two nights, with only 1,700 followers on Instagram.
It is possible to collaborate with travel brands even with a small following! And, I'm here to show you how!
This travel pitch guide is designed to help travel writers and content creators work with brands and destinations, write for publications, and get PAID for your work! This is a no BS, straight-to-the-point guide with my actual pitch emails and templates.
What you'll find inside:
Template on how to format your pitch email
Tour pitch
Automotive pitch
Product pitch
Accommodation pitch
Booking platform pitch
Magazine pitch
3 Online publication pitches