Where to Stay in Zagreb, Croatia: Swanky Mint Hostel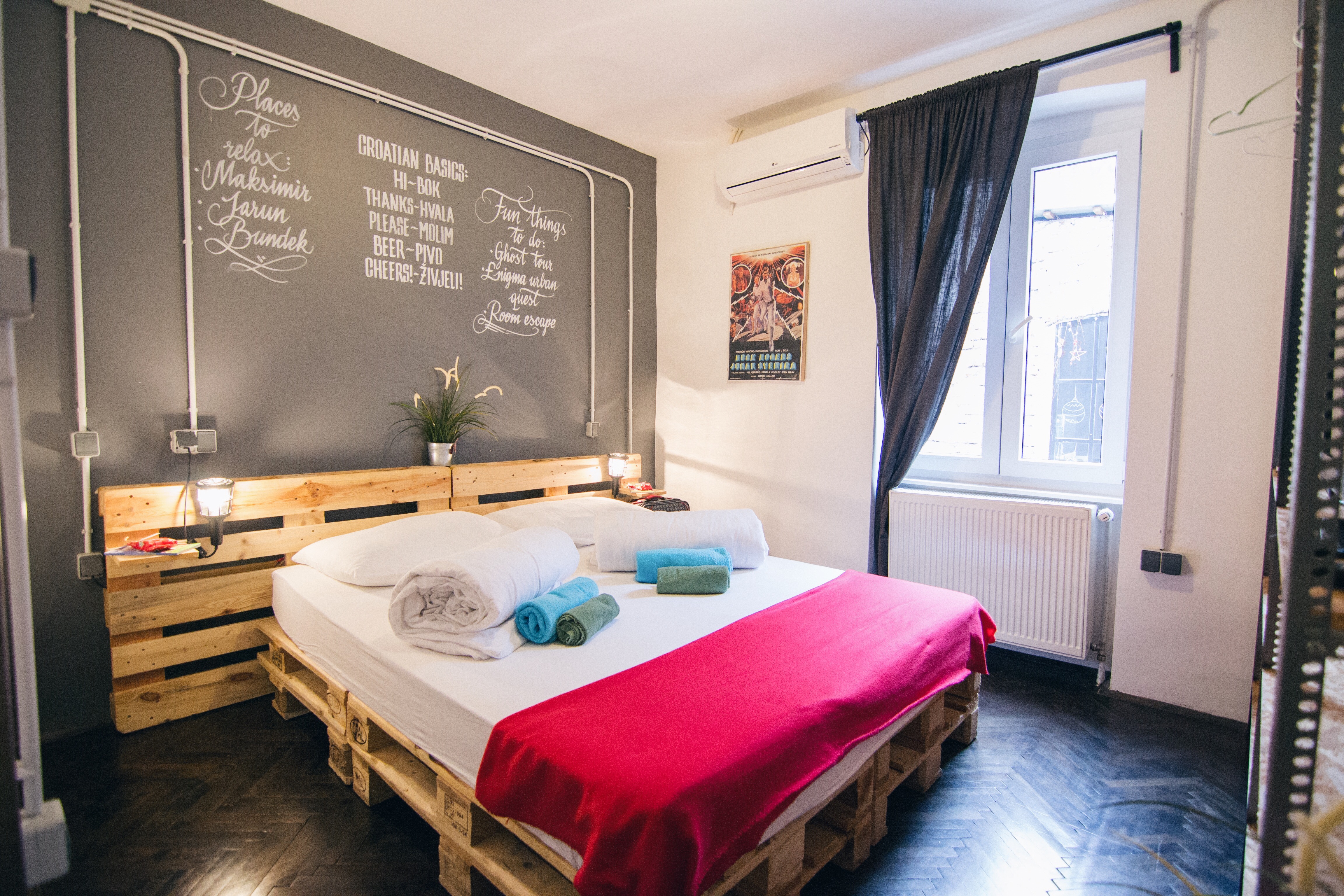 When looking for accommodations I look for 4 things…location, character, cleanliness, and did I mention location? Whether it's a hostel, B&B, hotel, guesthouse, or whatever, if they have these things, they are automatically at the top of my list. So, when I stumbled upon the Swanky Mint Hostel for my recent trip to Zagreb, I knew it was my kinda place. Upon our arrival, all thoughts were confirmed. It was oozing with character, fun, quirky, random, and most of all in the optimal location.
The Hostel
An old, 19th century, dry cleaning/textile-dye factory turned eco-friendly hostel, Swanky Mint Hostel lives up to every bit of its name. It's stylish and its rich history as an old factory is etched into every crevice of this place. The interiors boasts of an eclectic mix of vintage industrial decor, and a hodgepodge of old and new. Look up and you'll find old school hood hairdryers used as light fixtures. Keep looking and you'll likely see old cooking pots mounted on walls being used as flower pots, or perhaps and old dry cleaning press used as a table. At the reception desk you won't find the typical, blah desk. Nope. You'll handle business on a vintage pleats machine. Like I said, it's pretty swanky.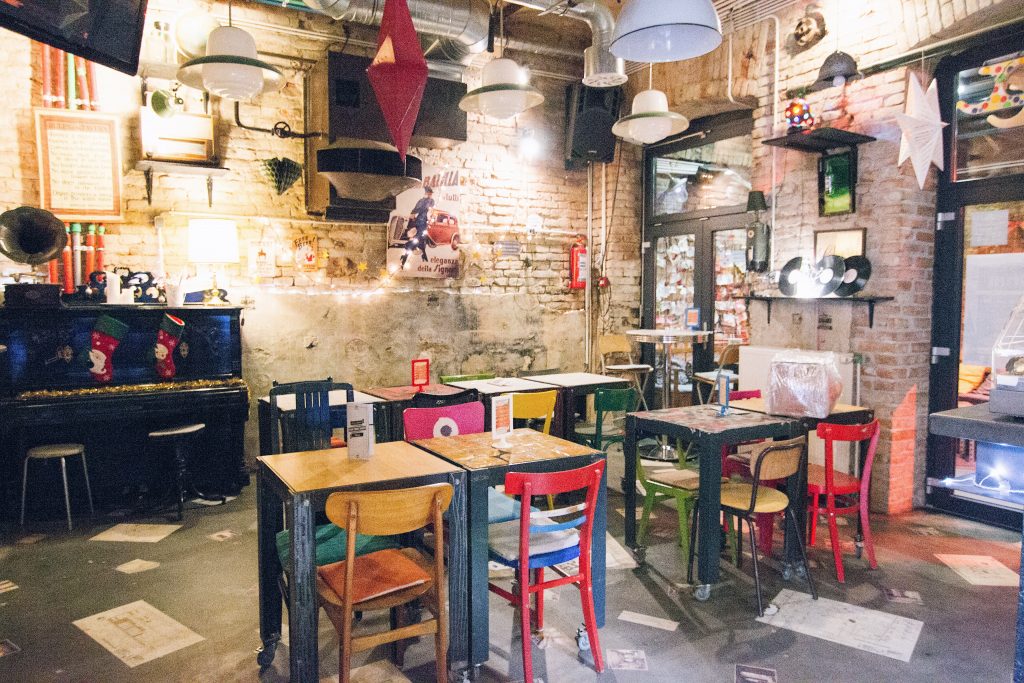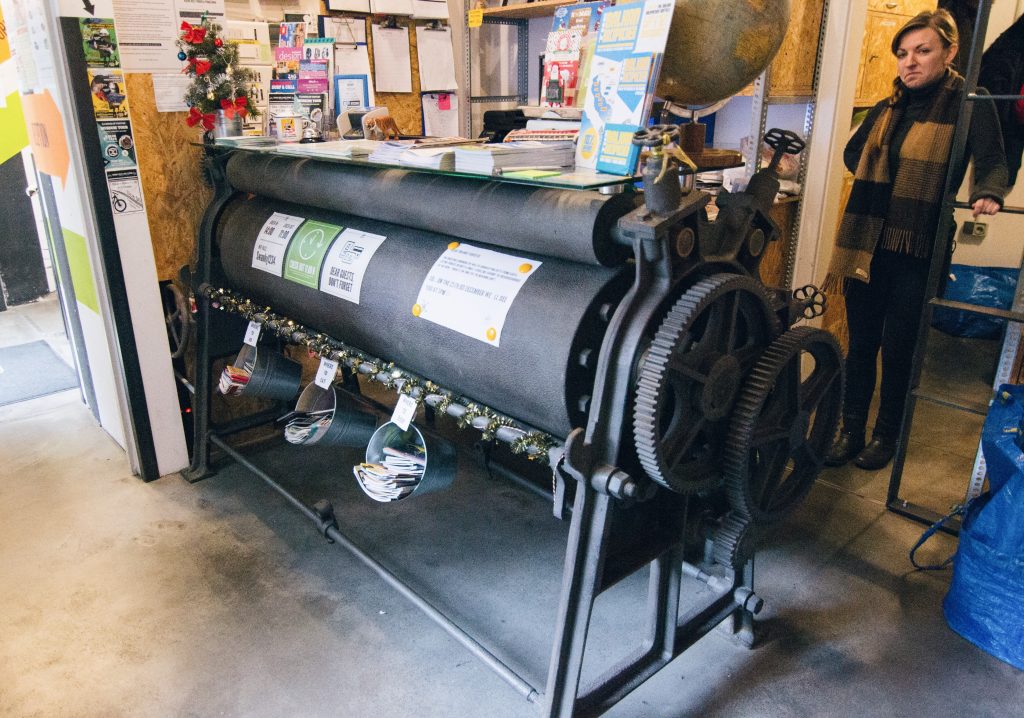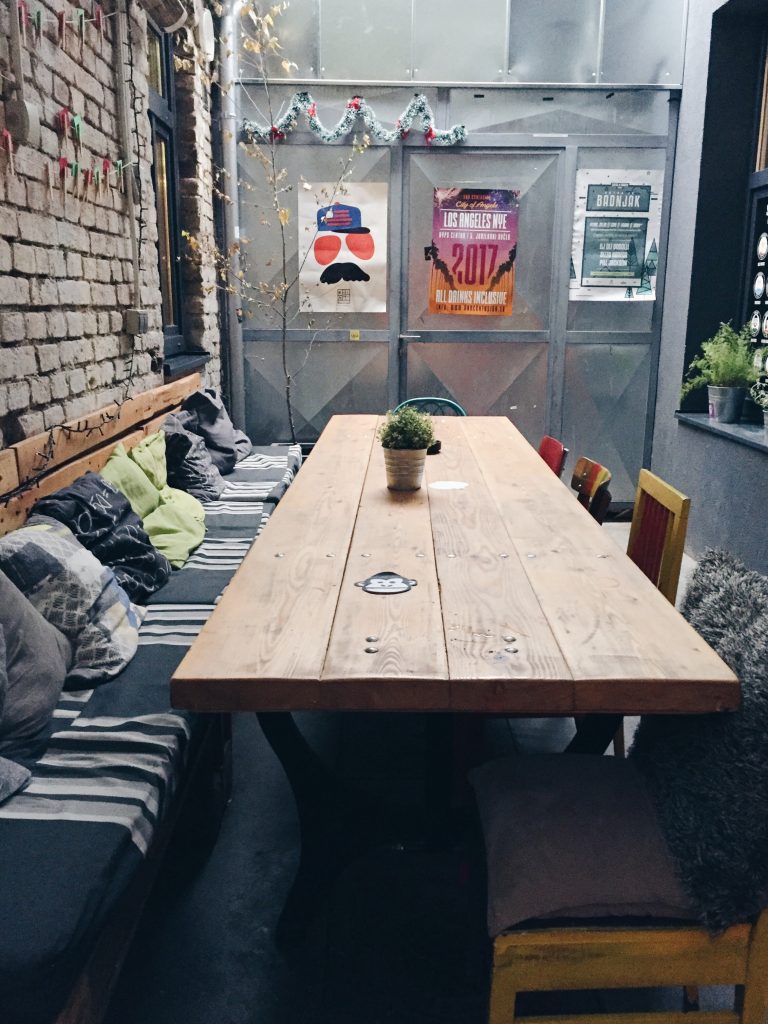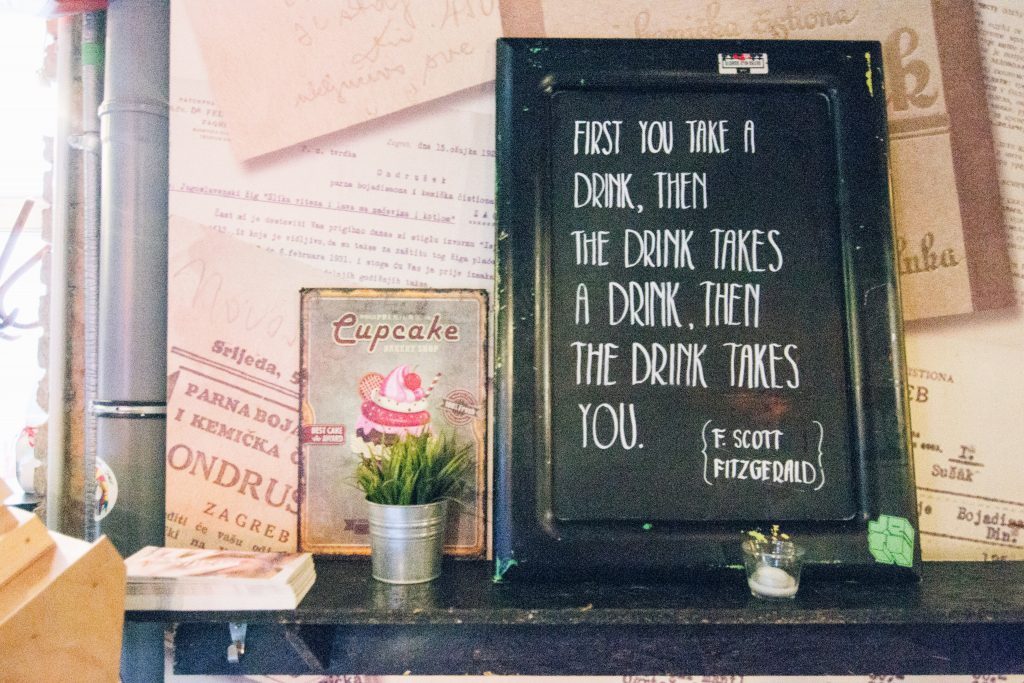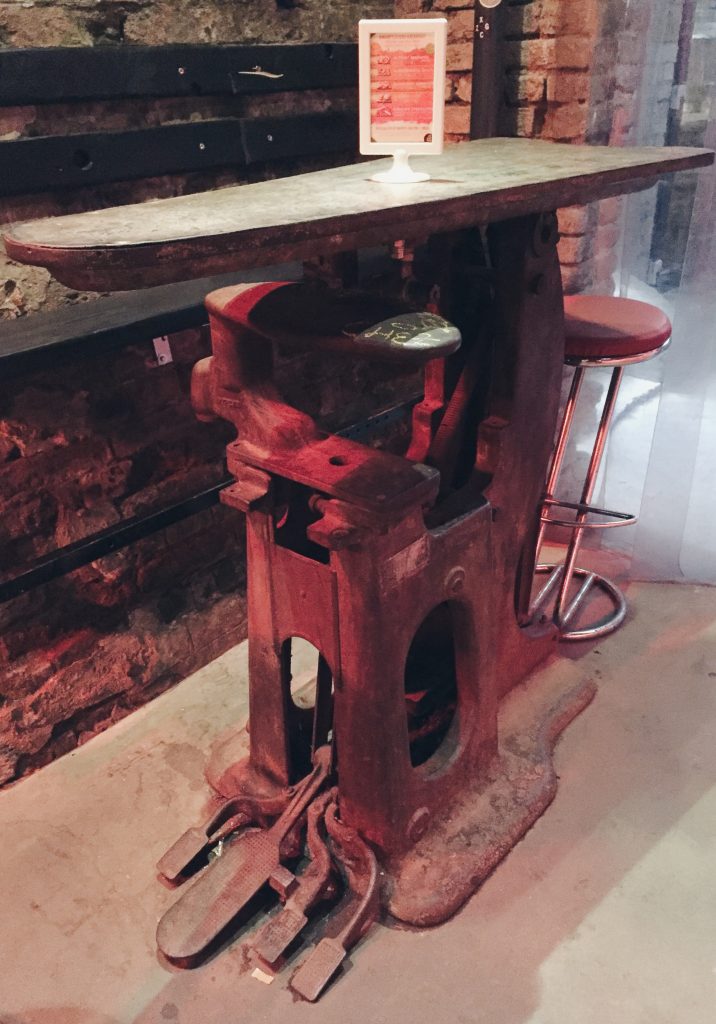 Besides all the funky decor, Swanky Mint is a huge hostel! You will find an array of rooms ranging from dorm rooms to studio apartments in this multi-level complex.
The Rooms
Because I prefer having my own space, I elected to have a private room with a private bath for my travel gal pal and I. Unfortunately, there was a bit of miscommunication and instead of 2 separate beds, we were given a room with only one. It wasn't a huge deal, as we were only staying one night, and who hasn't had to sleep head to toe a time or two?
The room was quaint, but cute and stuck with the whole industrial design. The beds are made of OSB wood and metal, as well as the media shelving. What I loved most is the chalkboard wall with recommendations and helpful tips, like how to say "Hello" and "Thank You". The bathroom was a bit small, but functional. Also, there weren't any complimentary toiletries, but I really didn't expect there to be since it is a hostel.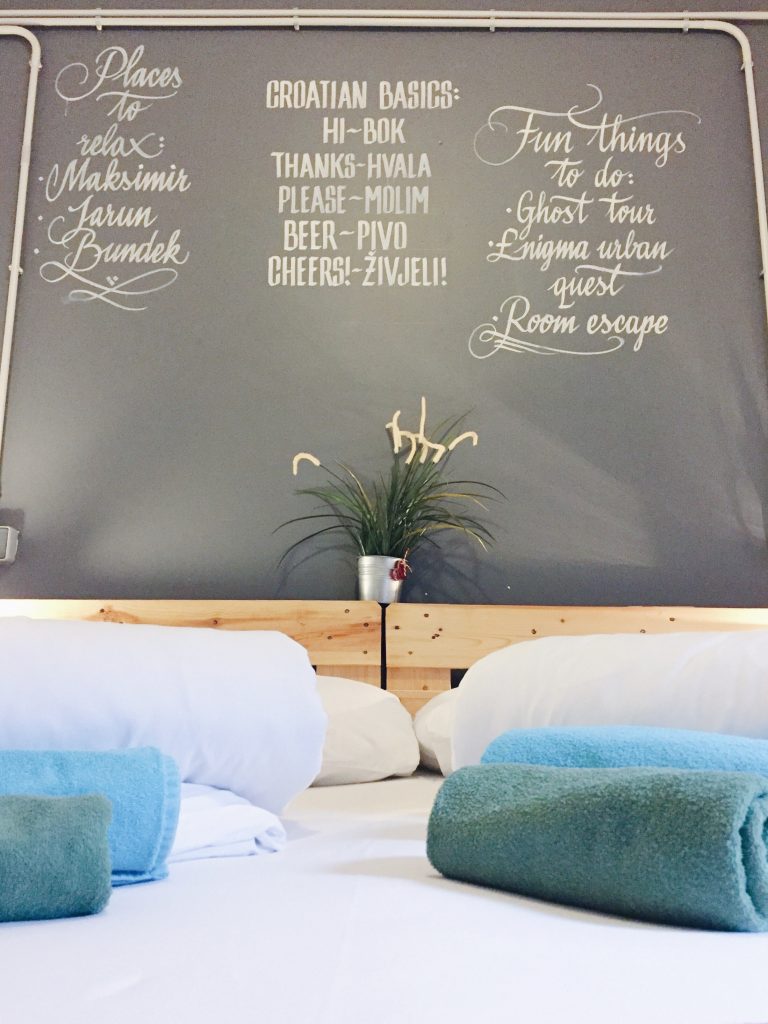 The rooms are also very secure, as you must use a key fob to access the hallways where the rooms are located.
The only downside I found was that our room was on the 3rd floor and there were no elevators. So if you have heavy luggage, or bad legs, it may be a bit of a hassle. However, they do have wonderful staff that is willing to assist.
The Amenities
If it's one thing about Swanky Mint, they are going to show you a good time, and make you feel right at home. Kick back and have a brew or signature cocktail at one of the THREE bars Swanky Mint has. Hangout on the terrace over looking the gardens or, in the warmer months, take a dip in the rooftop pool. Swanky Mint is actually the 1st and only hostel in Zagreb with a swimming pool. There's also the Menza Bar downstairs, where we had the pleasure of sitting in on some amazing live music, and where breakfast is served in the mornings. Then there's the Swanky Monkey Garden, a lounge bar on the terrace and an adjacent indoor bar as well. Swanky Mint isn't just a meeting ground for wanderlusters passing through, but it's also very popular with the locals.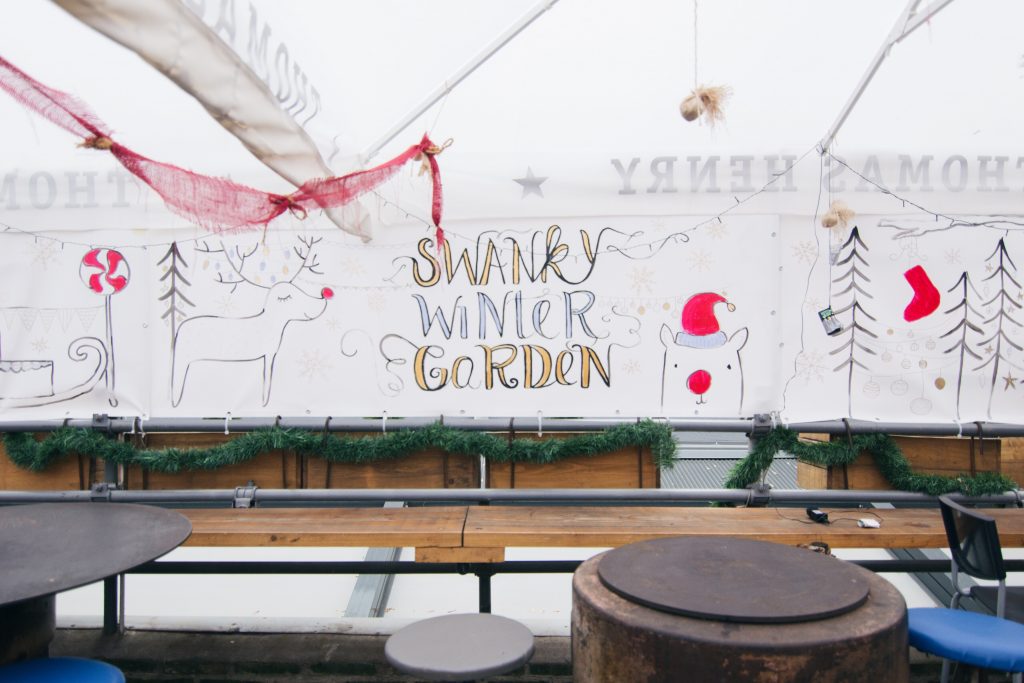 Every day there is some sort of event taking place at Swanky Mint. But don't worry, if you are concerned about the noise. There was very little to no noise despite the many functions taking place every day and night. I am an extremely light sleeper and was never once bothered.
If you want to hang out somewhere a little more quieter, but still be sociable you can always cuddle up in the cozy living room area and play a round of board games, or thumb through the pages of one of the many books offered in the book exchange corner.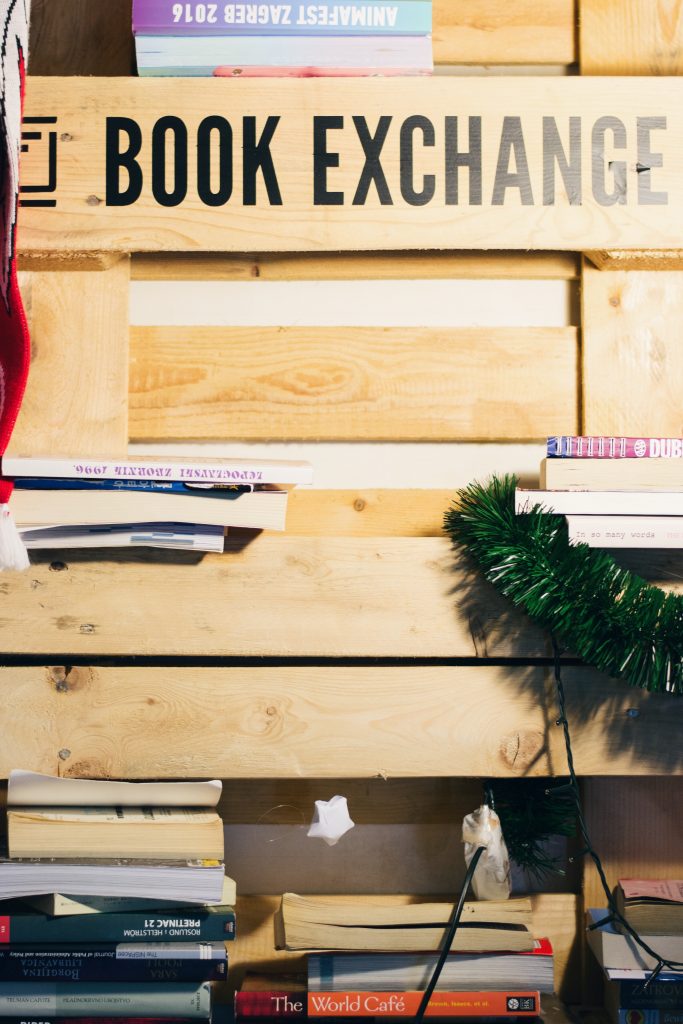 Eats
Swanky Mint offers delicious breakfast options that also includes an amazing buffet spread for 40kn (about $5.56 USD). Enjoy things like fresh waffles, fruit, cereal, breads, jams, Nutella, tea, and much more. What's even more amazing is you don't have to be an early riser to enjoy their breakfast. None of that 6-10 a.m. jazz. Breakfast is available from 8 a.m.-12 noon.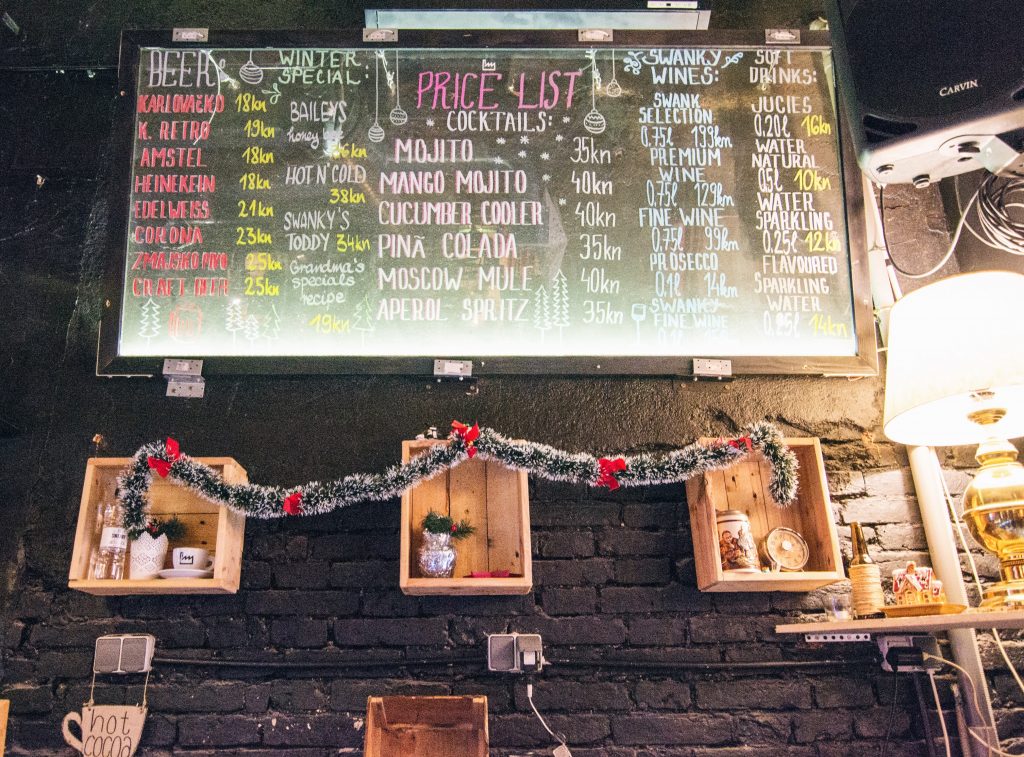 Want to whip up your own meal? Feel free to do so in the full kitchen, also located in the living area. Everything in the kitchen is available for guests to use.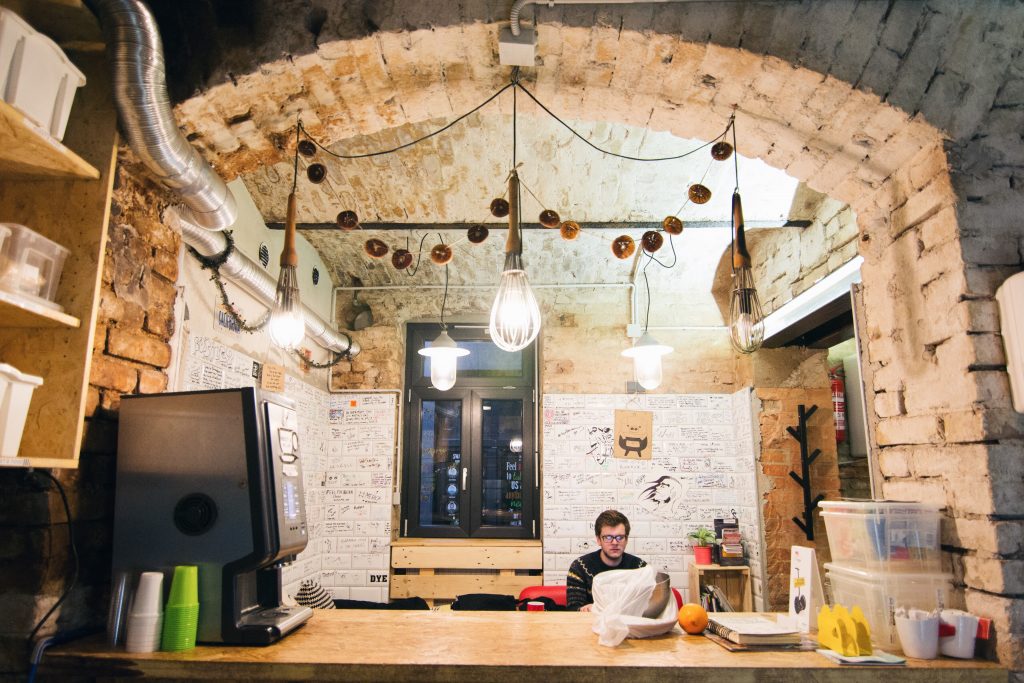 Service
The staff and service at Swanky Mint were amazing! As soon as we walked through the doors we immediately got such an inviting welcome from Iva, one of the workers as well as a tour guide. In fact, everyone that we encountered were just as friendly. Within only a little while of being there we were already invited to their private Christmas dinner that was taking place the next day. Talk about being hospitable!
We were also given vouchers for welcome shots, as well as a wristband that granted us discounts at various places throughout the city, and a free SIM card with 500 MB of data included.
As if we didn't already feel like part of the Swanky family, we were welcomed with Christmas gifts once we were in our room.
Later that evening, Iva took a few of us on a free Christmas walking tour through Zagreb, enlightening us with the history and little known facts about the city. At the end of the tour she surprised us with a quick stop at a Pop-Up Christmas market and a round of Rakija (a traditional Croatian brandy).
Even when it's not the Christmas season, Swanky Mint offers a variety of different tours, that can be found here.
Location
For me, location is EVERYTHING! Swanky Mint couldn't have been located in a better location, right in the heart of Zagreb. The hostel is near tons of shops, restaurants, and bars. There is a tram line right in front of the hostel. Take tram 6 a couple of stops and you're in the city center. If you want to walk, it's only about a 5-7 minute walk. You can also rent a bike from the hostel and cruise the city that way.
Summary
Pros
– Location
– Eco-Friendly
– Free Wifi
– Variety of rooms to choose from
– Amazing staff
– Lots of Events
– Welcome shots
– Wristband for discounts
– Secure
– Air Conditioning/Heating
– Laundry Facilities
– Public Parking
– Cable TV
– Full Kitchen
Cons
– No elevators
– Only 1 mirror in the room (a bit difficult for 2 females trying to get ready)
Info
Website: https://www.swanky-hostel.com/mint/
Address: Ilica 50, Zagreb 10000, Croatia
Phone:+385 (01) 4004 248
Email: mint@swanky-hostel.com
Classification: 5 Stars
Check In: 2:00 p.m.
Check Out: 11:00 a.m.
What type of accommodations do you like to stay in when you travel? What are some things you look for?
 
Many thanks to Swanky Mint for hosting me as a guest. All opinions are my own.