Living & Teaching in Spain Part 1: Getting the Job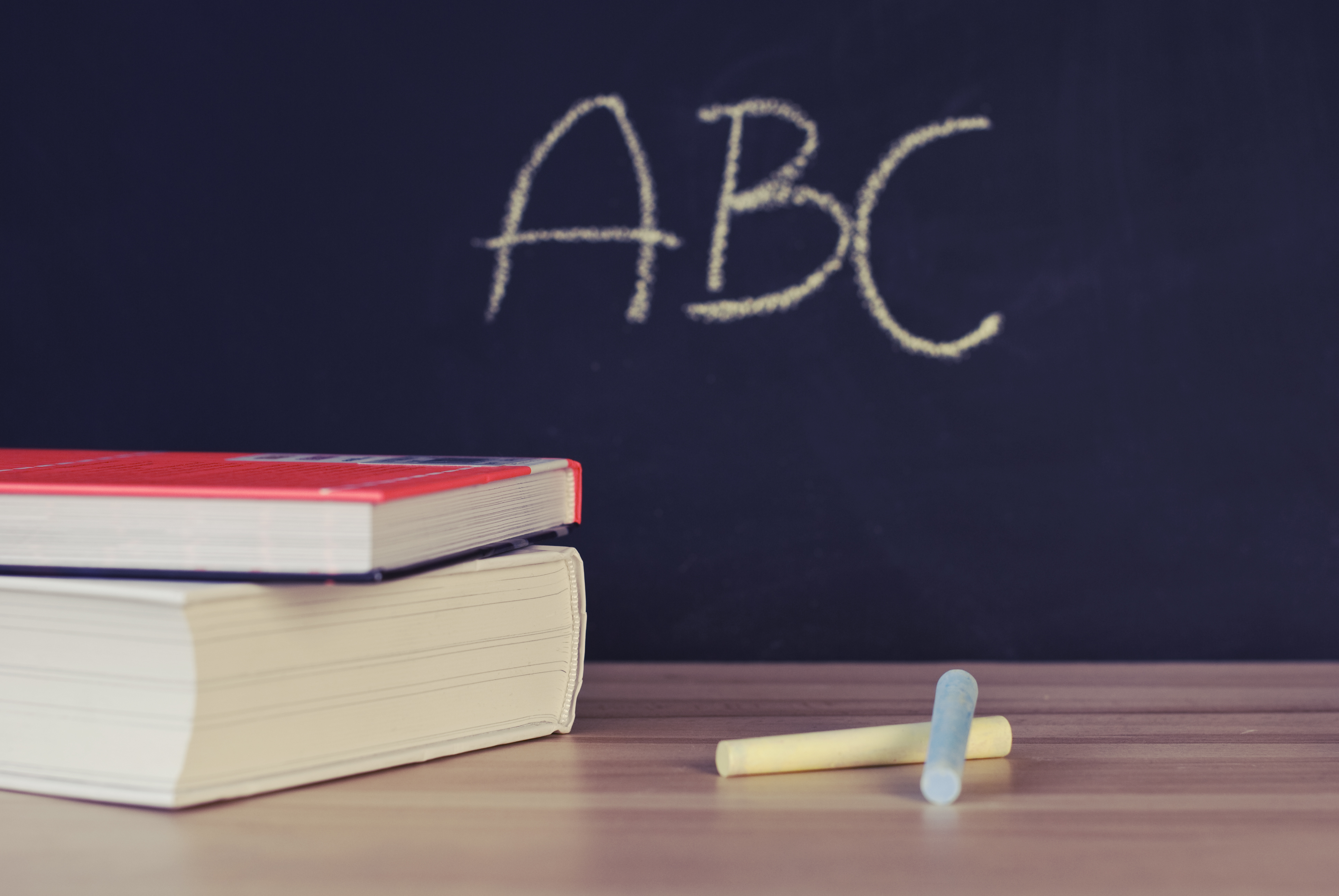 One of the top questions I'm always asked is, "What do you do?"
The simple answer is, I teach English abroad; previously in South Korea, currently in Spain. However, in this post I'll detail exactly what I do and give you all the deets on how you can get a job teaching in Spain as well.
What I do…
My official title is a Language and Culture Assistant, but other titles you may see thrown around are Auxilar de Conversatión, English Language Assistant, or simply Language Assistant. So what does this mean? Basically, I am paid to be an English "assistant" to Spanish teachers. I say "assistant" because in reality 97% of my classes I plan and teach solo (which should NOT be the case, but more on that later).
I teach in a large Catholic school on the outskirts of Madrid. My school is a bilingual school which means some of the classes are taught in all English; therefore, many of the students have a pretty decent level of English, or at least an understanding of it.
I primarily teach infantil classes (3-5 year olds, with a few 2 year olds sprinkled in here and there) and a few primary classes (1st and 2nd grade). Many people will tell you, it takes a special kind of person with a certain level of patience to be able to teach such young kids, especially at the infantil age. However, I absolutely love it! ESPECIALLY my infantil kiddos. We typically work on colors, numbers, parts of the face/body, and sing songs…lots and LOTS of songs that are now permanently seared into my brain, never ever to be forgotten, I'm sure. These kids are absolutely adorable, but trying to teach English to a room full of 25-30 three years olds who have the attention spans of gnats, and can barely speak Spanish, is A LOT! It's definitely not for everybody.
In my primary classes, I teach English as well as Social Science. Depending on the school, some Language Assistants will teach a variety of subjects (i.e. Natural Science, P.E, Art, etc.). I adore my 1st and 2nd graders because I'm actually able to have a bit more conversation with them. If you're considering teaching in Spain think long and hard about what age group you feel you will be most comfortable with.
Programs for Teaching English in Spain
The easiest way to obtain a teaching job in Spain is by going through one of the many programs available here. Personally, I went through the BEDA program which has been great so far. Below I've listed some of the different types of programs available in Spain:
BEDA
This program hires approximately 500 Language Assistance per year, and places them in Catholic schools, typically in Madrid. This is a student program. Meaning, there are mandatory courses Language Assistants must take with the University of Comillas, a well-renowned University in Spain.
Duration
9 months (September-June)
Requirements
- Native English speaker
- At least 20 years old
- Bachelor's degree
- Background Check (no criminal convictions)
Placements
- Madrid (300 out of 365 schools located here)
- Andalucía
- Canary Islands
- Castilla-La
Mancha
- Galicia
- Aragón Asturias
- Valencia
- Murcia
Hours
Between 18-24 hours per week
Pay
873€-1165€ (depending on hours worked)
Fees
175€
Visa Assistance
Yes
Other Benefits
- Health coverage
- Assistance with all documentation
- Assistance with setting up bank account
- Teaching courses and workshops
Application Period
November-January
Website
https://www.ecmadrid.org/
Spanish Ministry of Education (Auxiliares de Conversación)
This is the largest and probably the most well-known program in Spain.
Duration
8 months (October-May. Madrid placements October-June)
Requirements
- U.S. or Canada national
- At least 2 years of university education
- Native English or French speaker
- Medical Evaluation
- Background Check (no criminal convictions)
- Age limit 60 (Madrid age limit 35)
Placements
- Andalucía
- Aragón
- Asturias
- Baleares
- Cantabria
- Castilla-La Mancha
- Castilla y León
- Cataluña
- Extremadura
- Galicia
- Madrid
- Murcia
- País Vasco
- La Rioja
- Valencia
Hours
12 hours per week (16 in Madrid)
Pay
700€ (1000€ in Madrid)
Fees
None
Visa Assistance
Yes
Other Benefits
- Medical insurance
- Certificate of completion
Application Period
January 9-April 18
Website
https://www.mecd.gob.es/eeuu/convocatorias-programas/convocatorias-eeuu/auxiliares-conversacion-eeuu.html
CIEE
This program is not just limited to Spain. It is available in 12 different countries, and offers a gamut of options. You can choose from studying abroad, working abroad, volunteering, internships, etc.
Duration
10 months (September-June)
Requirements
- Native English speaker
- Bachelor's degree in any field
- U.S. or Canadian citizenship
- Upper-intermediate to advance Spanish level
Placements
Madrid
Hours
16 hours per week
Pay
1000€
Fees
$2,200
Visa Assistance
Yes
Other Benefits
- Pre-departure assistance
- International insurance
- 24-hour emergency support
- Temporary housing during and after orientation
- Professional development
- TEFL add-on
Application Period
September start date: Apply by March 1
Website
https://www.ciee.org/teach/spain/abroad/#program-overview
Meddeas
Unlike many of the other programs, Meddeas is a private company that places assistants in private schools. They also give assistants the option to live with a host family.
Duration
September-June OR January-June
Requirements
- Recent graduate (last four years) OR university student (any degree)
- Background check (no criminal convictions)
Meddeas Advanced Program:
- Bachelor's Degree in English, Education OR any degree + TEFL course
Meddeas Graduate Program:
- Any Bachelor's degree

Placements
Various throughout Spain
Hours
20 hours per week
Pay
300€-400€ if you live with a host family
840€ if not
Fees
400€ deposit (refunded after completion of the program)
Visa Assistance
Yes
Other Benefits
- Spanish language online course
- Appointed Tutor at school
- University courses
Application Period
None
Website
https://www.meddeas.com/
UCETAM
This is another program similar to the BEDA and Auxiliares programs, that places assistants in Madrid.
Update: According to a fellow Language Assistant, this program is probably the most competitive, as the application consists of 23 in depth questions that must be answered.
Duration
9 months (September-June)
Requirements
- Bachelor's Degree in any subject
- Native English speaker
- Background check (no criminal record)
Placements
Madrid
Hours
18-26 hours per week
Pay
1000€-1400€
Fees
None
Visa Assistance
Yes
Other Benefits
- Health insurance
- free school lunches (at most schools)
Application Period
January 13, 2017-February 15, 2017
Website
https://www.ucetampbu.es/index.php/programa-de-auxiliares/auxiliares/el-comienzo
So You've Applied to a Program. Now What?
Ok, so you've decided on a program and have sent in your application. Now what? Now you wait. Some of these programs work on a first come, first served basis, so hopefully you got your application in early so you're more likely to get an interview. I can't speak for the interview processes for the other programs, but for the BEDA program it is pretty straight forward and simple. Really, I wouldn't even consider it an interview. It's more like an informational Skype sesh and you may get asked about your experience working with kids. Nothing to sweat over. From what I've recently been told, there isn't an interview process with the Ministry Program.
Once you've had your interview, guess what? More waiting! And I don't mean a couple weeks kind of waiting, I mean MONTHS! I had my interview in late December, I found out I got the position at the very end of April. It was kind of difficult to make any definitive plans because the process was so long (but totally worth it). I did have other things lined up (like a teaching position in Beijing or I could have opted to stay in Korea longer). I'd suggest you do the same, just in case.
If you do get an offer with BEDA, you will have 48 hours to confirm your acceptance, and 7 calendar days to pay the €175 fee.
You Got the Position! Woo Hoo! What's Next?
After doing a celebratory running man dance and the cabbage patch, and throwing in the MC Hammer "typewriter" for good measure, it's time to get to work. There is A LOT of paperwork that cannot be completed at the last minute, or else you might find yourself staying exactly where you are when September orientation (BEDA) rolls around.
Each program has their own specific paperwork, but the visa paperwork is pretty standard across the board. There may be some slight variations in what is required, from state to state, embassy to embassy, but again, for the most part it's pretty standard.
HERE is a list of standard requirements for student visas in Spain. 
HERE is a link where you can look up specific visa requirements for the embassy in your state or country.
After you've got all your paperwork in breathe, sit back, and relax. The hardest part is over. All you have to do now is wait for your visa to come back, book your flight (don't forget your travel insurance), pack, and get ready for an epic adventure!
Have any questions about teaching in Spain? Feel free to drop a comment below or contact me on my contact page!
This post contains affiliate links, which is just a fine way of linking you straight to the source, without a bunch of searching on your part.