The Accessory That Every Traveler Needs: The 5th Watch
Every traveler needs a good watch. Personally, my life revolves around constantly being in one place or another. I´m always on the go, and there´s always planes, trains, and other things to catch. Plus, since moving abroad I have definitely had to adjust my punctuality habits 
more like the lack thereof.
 So when I got the opportunity to collaborate with 
The 5th

watch

company
  I was ecstatic. No more digging through my purse
aka the abyss of random stuff
looking for my phone to check the time. No more distractions when I pick up my phone, but end up on
Facebook
for half an hour. No more missing trains because my hands are full with food and I have to make the decision to stop walking and eating OR dig out my phone and check the time. Food won.
Food will always win.
 No more!
But, I'll be honest, until recently I hadn't
worn
a
watch
in years. In fact, I can probably count on one hand how many
watches
I've owned in the span of my lifetime. My favorite was a Goofy-shaped Disney
watch
whose numbers and hands were backwards. This was in elementary school.
In high school I had a Pez (yes, like the candy)
watch
that I indefinitely ¨borrowed¨ from my little brother. Also, I vaguely remember sporting a
watch
from a Burger King kid's meal…Rugrats maybe.
What?! They were cute. Judge me if you must.
Recently, I tried to convince my other little brother to let me have his Teenage Mutant Ninja Turtle 
watch
, but he wasn't having it. I know, I know I need to grow up. But, come on, who doesn't love TMNT?!
So, yeah. That has been the extent of my
watch
ownership. A bunch of kiddie
watches
that I should be slightly embarrassed by
but I'm not. I do what I want
. However, I figured it was time. Time to put my biggest distractor (my phone) away and get a real adult timepiece.
My 5th watch has been a game changer and a time saver, and has potentially removed a big target off my back, so to speak. What do I mean? Well, I've come to learn that as a traveler, whipping out my phone to check the time, or even just carrying it in my hand is not always the best or safest option. I was constantly reminded of this in Cambodia. Seemingly, every time I had it in my hand a random local, whether a shop owner, my motorbike driver, or just a passerby, would advise me to put it away because all too often people would have their phones snatched right out of their hands. So, travelers, take heed. Keep you and your phones safe and invest in a watch so you're not constantly pulling your phone out just to check the time.

I love The 5th because their timeless watches fits my style perfectly! Minimalistic yet stylish. However, what attracted me most to the 5th brand is their goal, ¨Inspiring people to want and get more out of life. To go after what you love. And to make the most of every moment. Because worse than finding out, is wondering 'what if?'¨
We are two separate entities sharing a common goal, achieving it in different ways. I can dig it.
Back to the watch. My two biggest concerns were if it would fit (I have teeny tiny wrists; thus being able to wear a 7 year old´s watch), and if it would be too chunky. Both of those concerns dissipated as soon as I tried on my new timepiece. The band is perforated with enough holes for even the smallest wrists, and the watch itself is not chunky at all. The face is a bit big, but it´s just taken a little getting used to. Overall, I absolutely love the watch.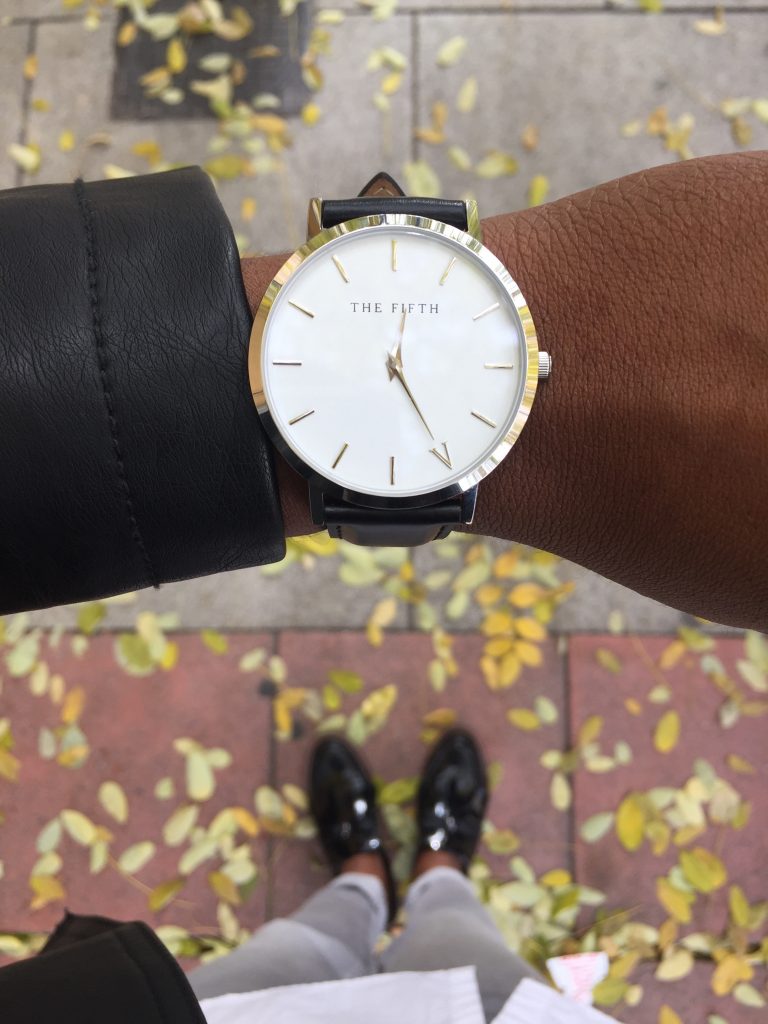 Also, I love that the bands are interchangeable. My
Upper-East Watch
comes with a black band and a grey band, so I can switch it up whenever I want. Aside from amazing products, I also love the unique business model that the 5th implores. They only sell and release new products 5 days out of the month, starting on the 5th of each month. This leads way to an heir of exclusivity. You actually have to have a password to access the site on the 5th of the month, so it's important to sign up for the
VIP list
, that gives you exclusive access to all sales 9 hours before the general public. These watches sell out fast!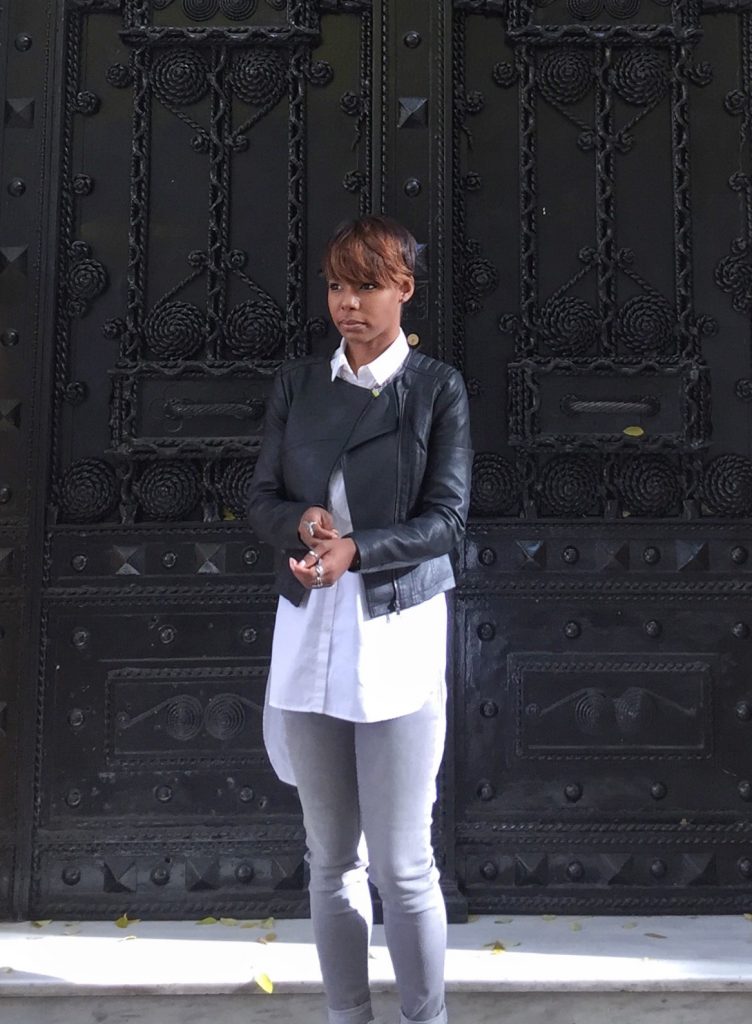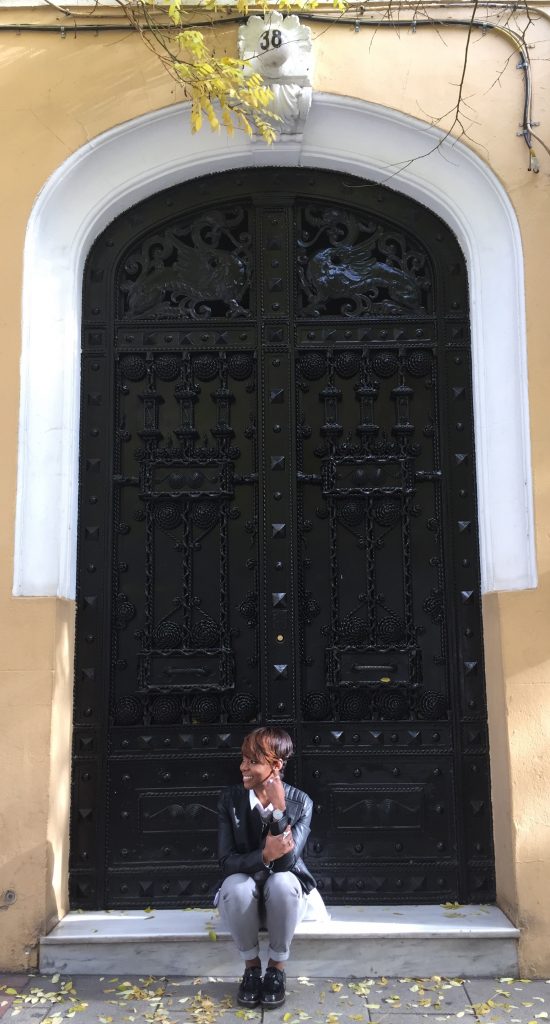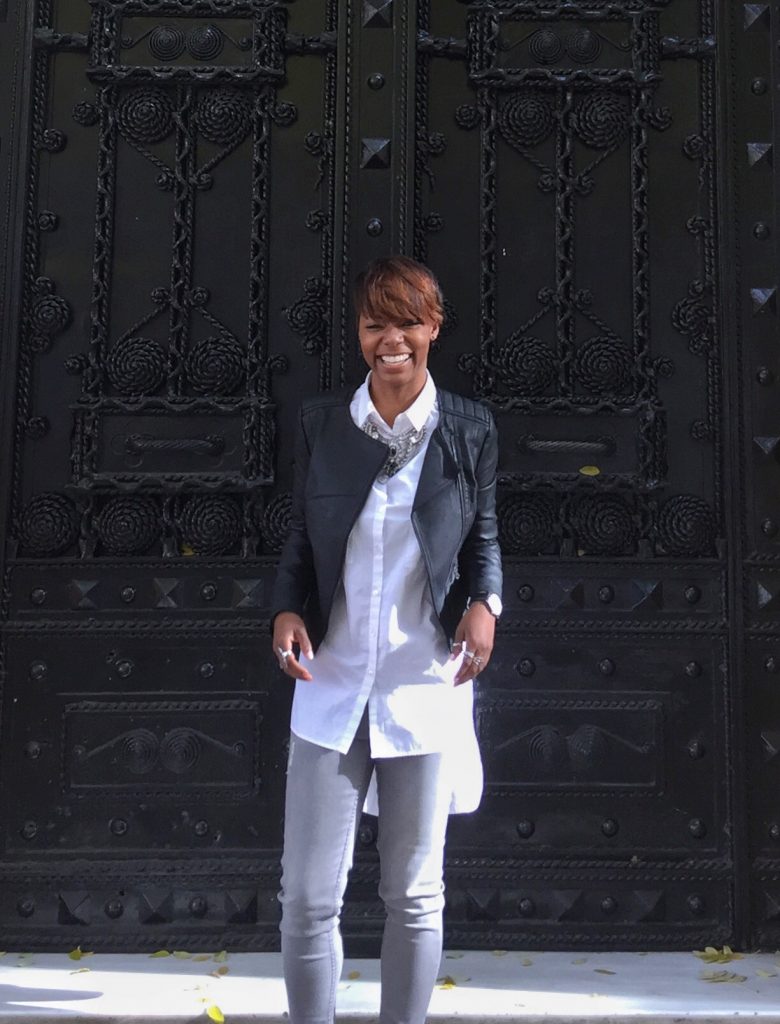 What is something you would recommend for all travelers? Leave a comment below!