Luxury Hotel Review: Esplanade Zagreb
Deciding to do a bit of traveling during the holidays, instead of returning home to the States, I figured I would treat myself. This Christmas was going to be one for the books and, with the help of Esplanade Zagreb Hotel, it certainly was. For two nights we lived in the lap of luxury, while exploring the beautiful city of Zagreb. Here is my experience.
The Hotel
As once a prestigious stop on the Orient Express in the 1920s, The Esplanade is the epitome of classic luxury. Before you step foot through its doors the sheer architectural beauty of the exterior will leave you in awe. As M.M. and I walked up we were almost convinced that this couldn't possibly be our hotel, but, sure enough, it was. Making our way inside, we were immediately greeted by a doorman, who helped us inside. The gush of warmth engulfed us, and we wanted to stand in the foyer simply to defrost from the bone-chilling cold of the evening, but what we saw ahead of us propelled our feet forward. A grandiose, marble-slated, lobby that oozed opulence, decked out in Christmas decor. So, in we went.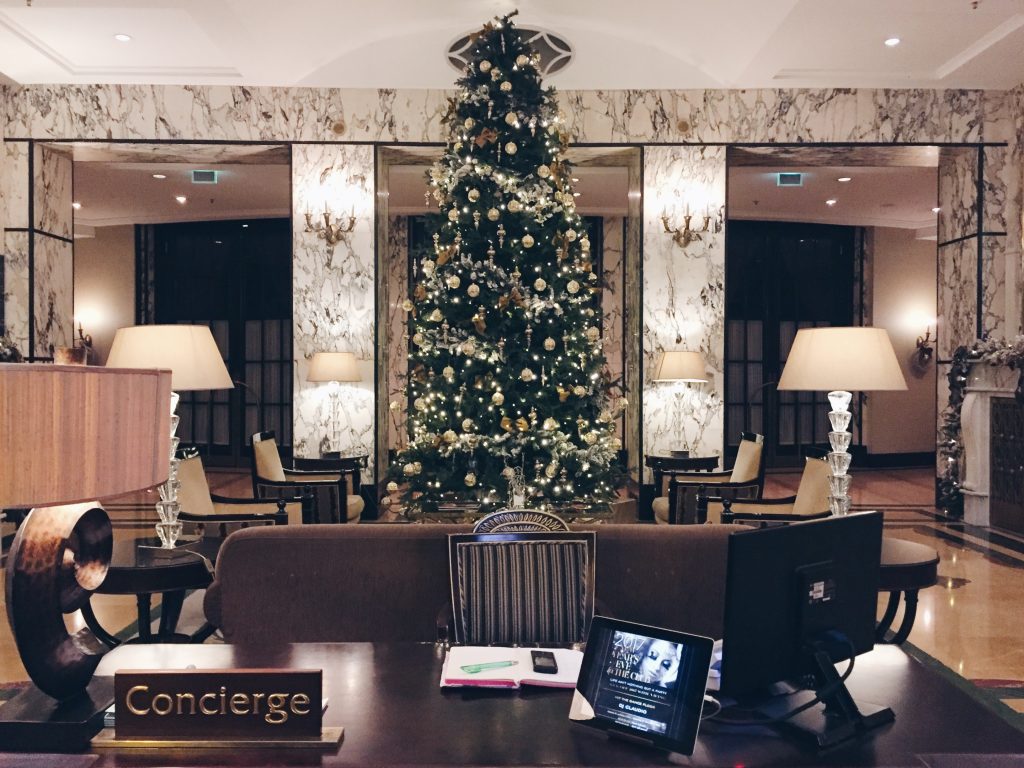 It is no wonder the Esplanade Zagreb is the city's most renowned hotel and one of the city's most iconic buildings. From the architecture, to the interiors everything about it boasts class and elegance. Marble staircases, imperial columns, with touches of art deco and splashes of contemporary design, it just doesn't get any classier.
Check In
The check in process was pretty smooth and easy. No lines. No waiting. There was a slight mix up in the reservation, as they were under the impression that I was traveling alone, and we were given a room with a King bed, but it wasn't a big deal.
The Room
Our Superior Room was nothing short of amazing. Located on the 5th floor, we had the most incredible views overlooking the festive square and ice skating rink. The room itself was huge, and allowed for plenty of walking room and separate sitting spaces. The bed was comfortable and the goose down pillows and duvets made for a perfect night's sleep.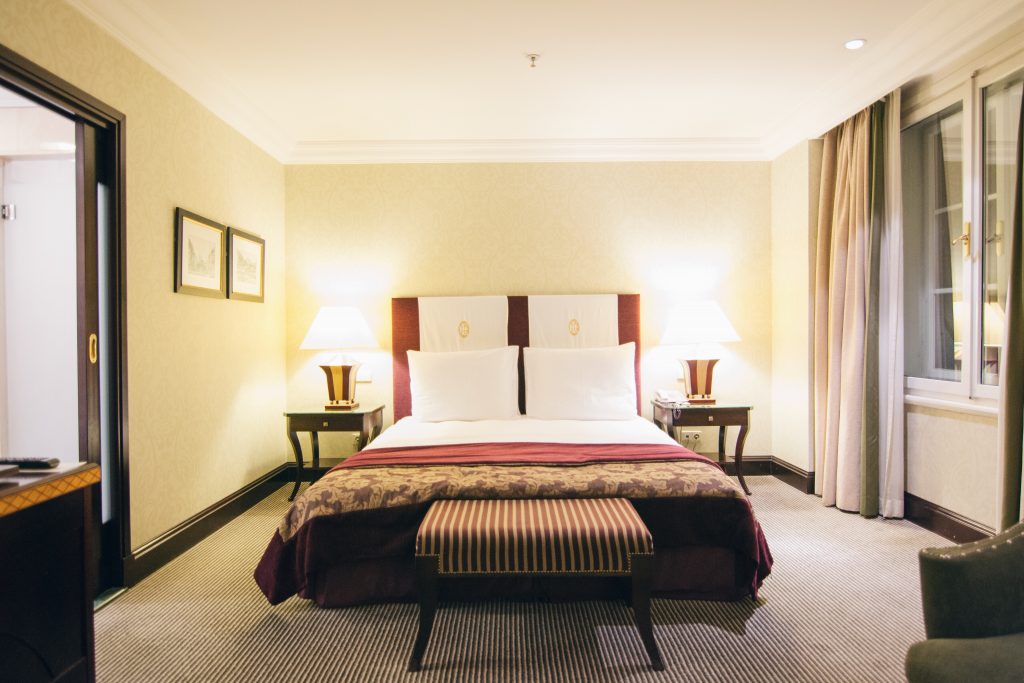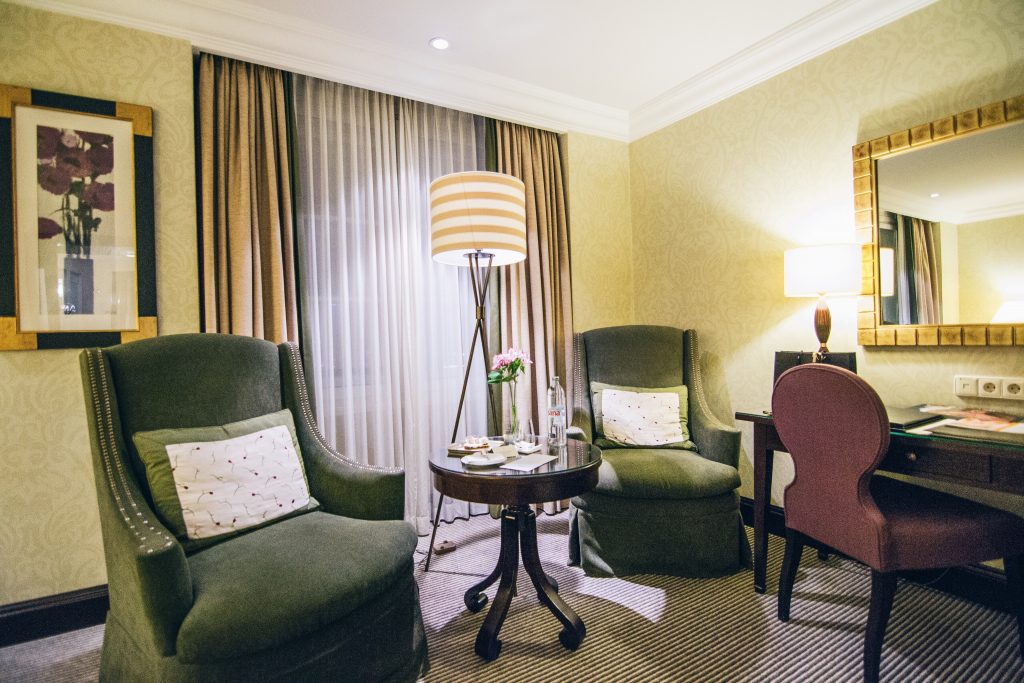 The marble bathroom was impeccable. It included a huge bathtub, perfect for a nice long soak after a busy day of exploring, freestanding shower, separate enclosed toilet, and an array of complimentary L'Occitane toiletries. You can step out of the bath and into a soft, fluffy robe and slippers before conquering whatever is next on your agenda, whether that's sleeping or more exploring.
The Amenities
As a guest of Esplanade you can enjoy all the benefits of their exclusive Health Club. They offer:
Beauty Treatments
Massages
Fitness Park
Saunas
Unfortunately, we were not able to take advantage of these amenities, but I certainly hope to do so during my next visit to Zagreb.
Esplanade also has a business center free for guests to use should you need to conduct any business meetings or simply catch up on some work during your stay. Or, if you're like M.M. and I, and simply need somewhere to hang out for a few hours until your bus departs, you're free to do so here.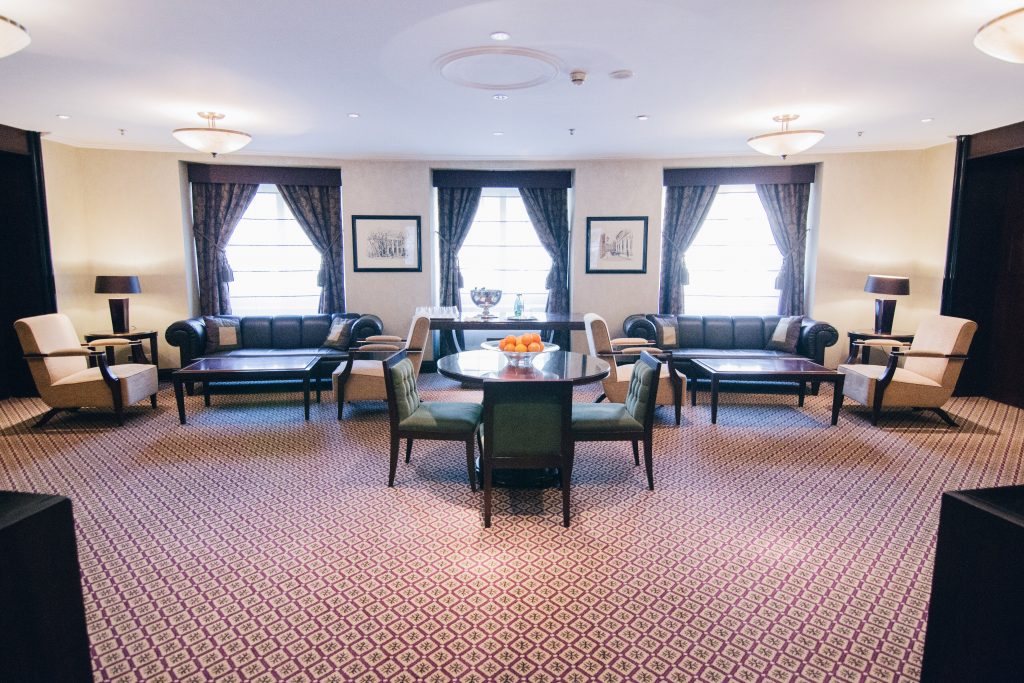 Eats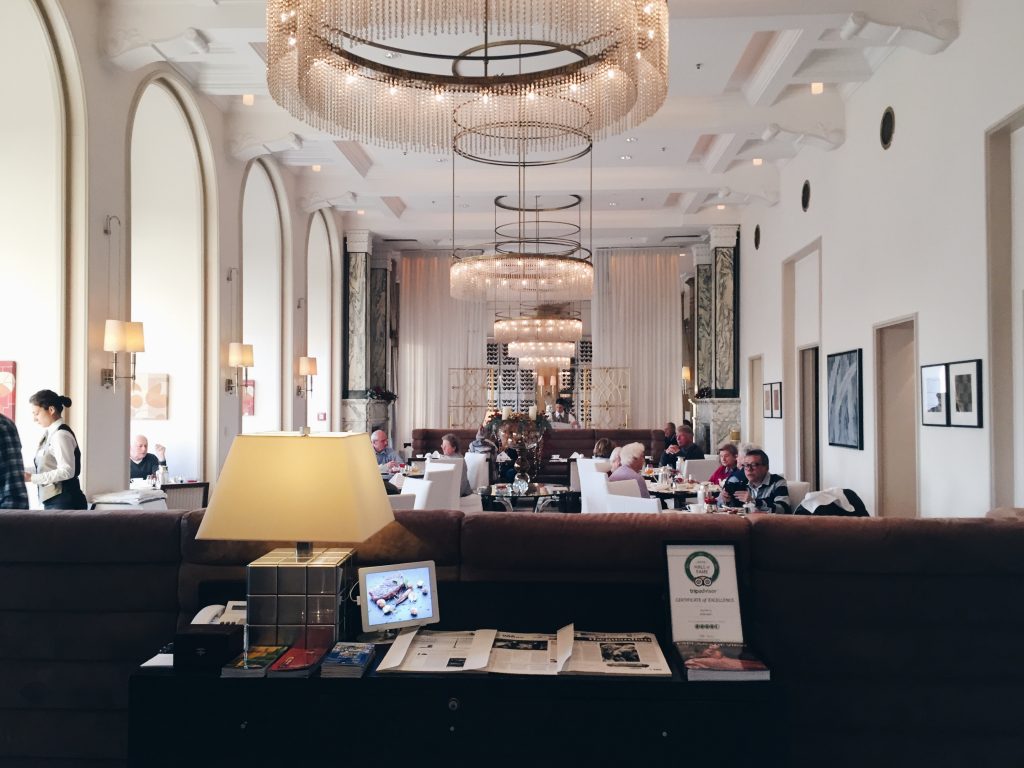 Whether you opt for in-room dining, or dining at one of the award-winning restaurants and bars at the Esplanade, I'm certain you won't be disappointed. Due to the the Christmas holiday and the lack of open restaurants on Christmas Eve, both of the restaurants at the hotel, Zinfandel Restaurant and Le Bistro, were booked to capacity the night we wanted to dine at the hotel. However, if the dinner options are anything like the breakfast options you will be blown away. Our stay included complimentary breakfast which allowed us to order a la carte, and/or take advantage of the full buffet spread. There was a variety of meats, cheeses, fruits, veggies, breads, eggs, pastries, juices and so much more.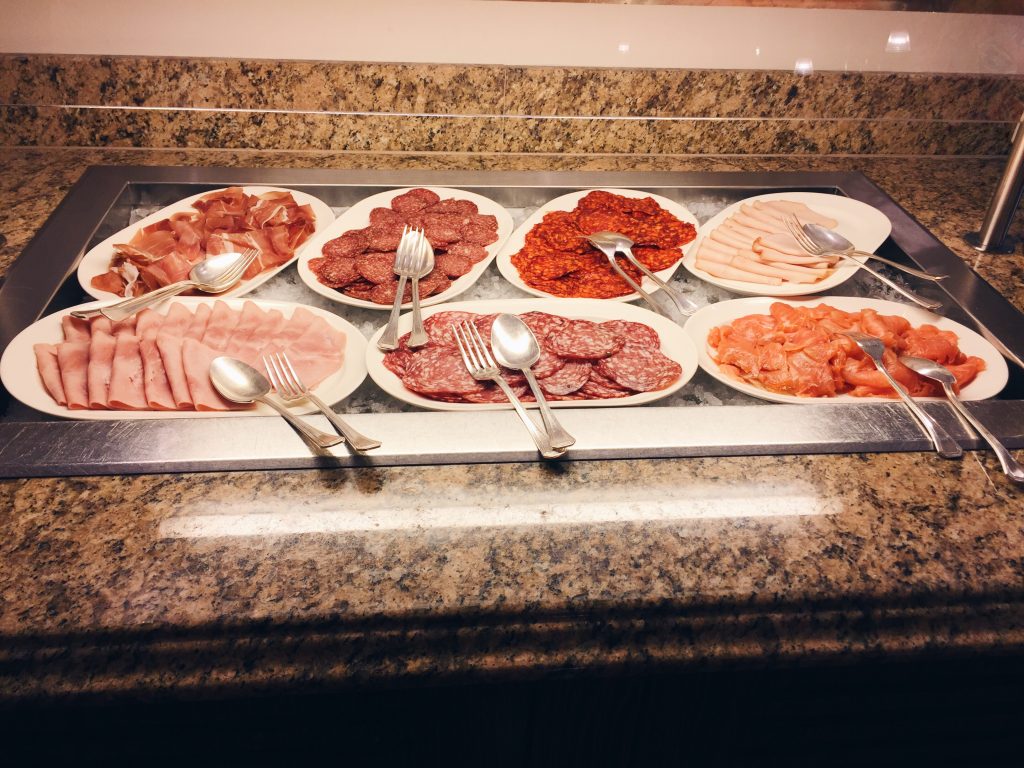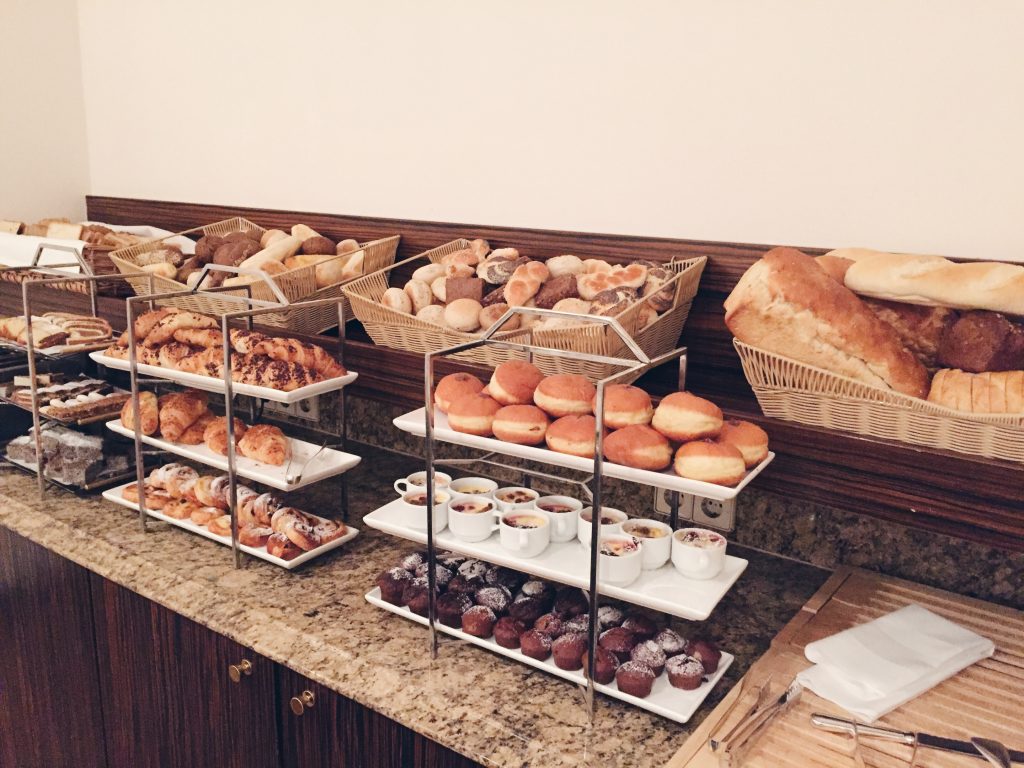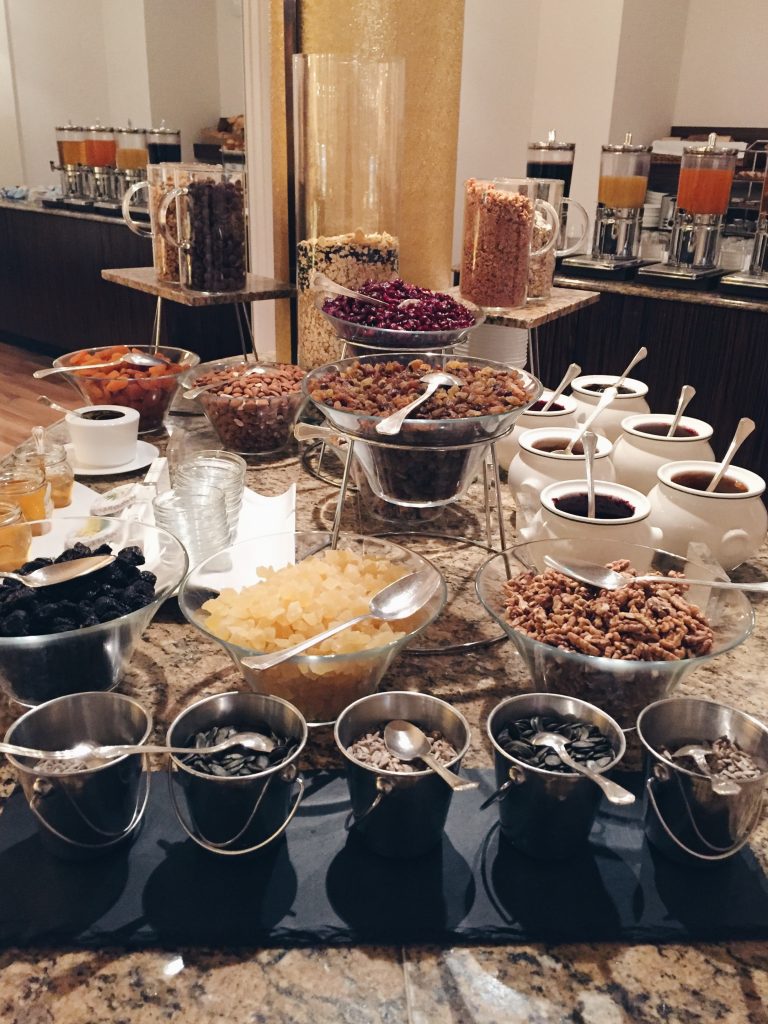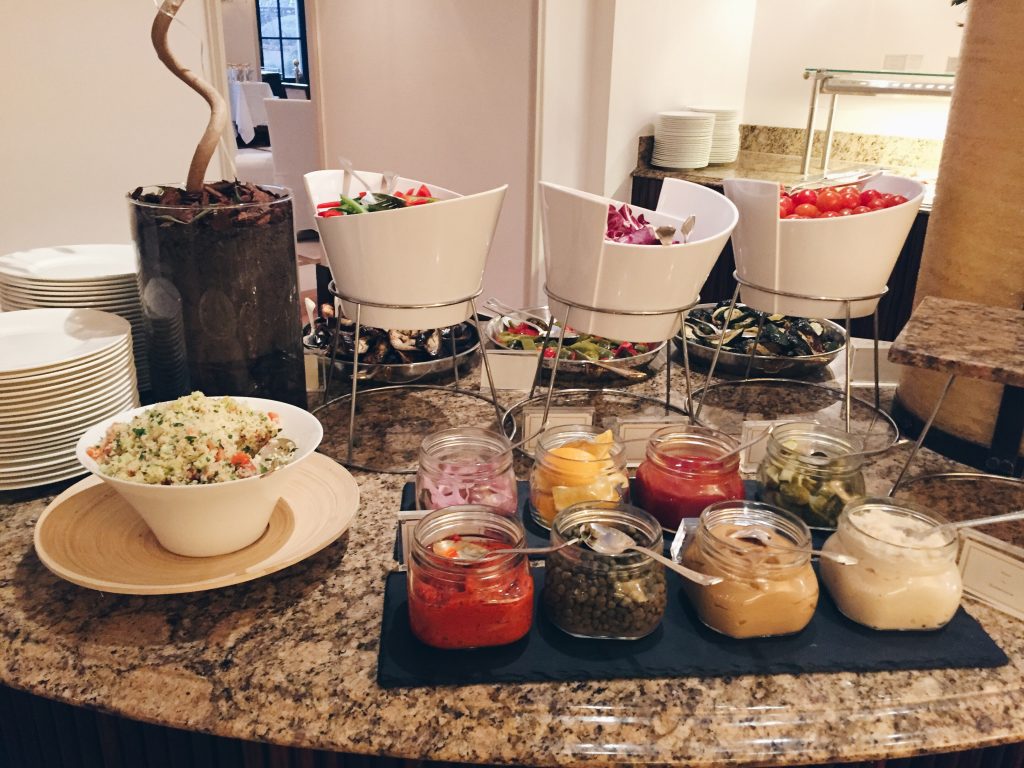 Service
I have to be honest, the service at the Esplanade was not what I expected from a 5-star establishment. I felt it was a little lacking. The act of service was amazing. Meaning, the nice touches and details such as a welcome letter addressed to me, the delicious pastry and complimentary water upon arrival, and a gift bag filled with wonderful goodies, were all absolutely amazing. Even the cookies left on our nightstands at night was a special touch. However, I felt the staff, themselves, were not as friendly as I would have expected. They were not unkind in any way, but I felt the staff was a bit aloof and just going through the motions of the job.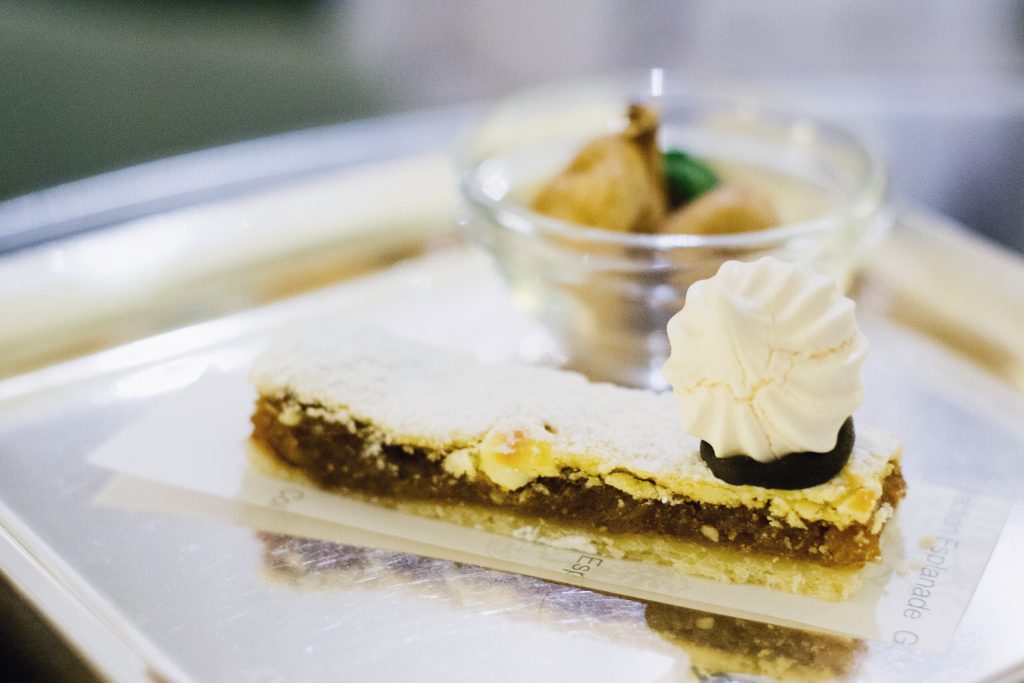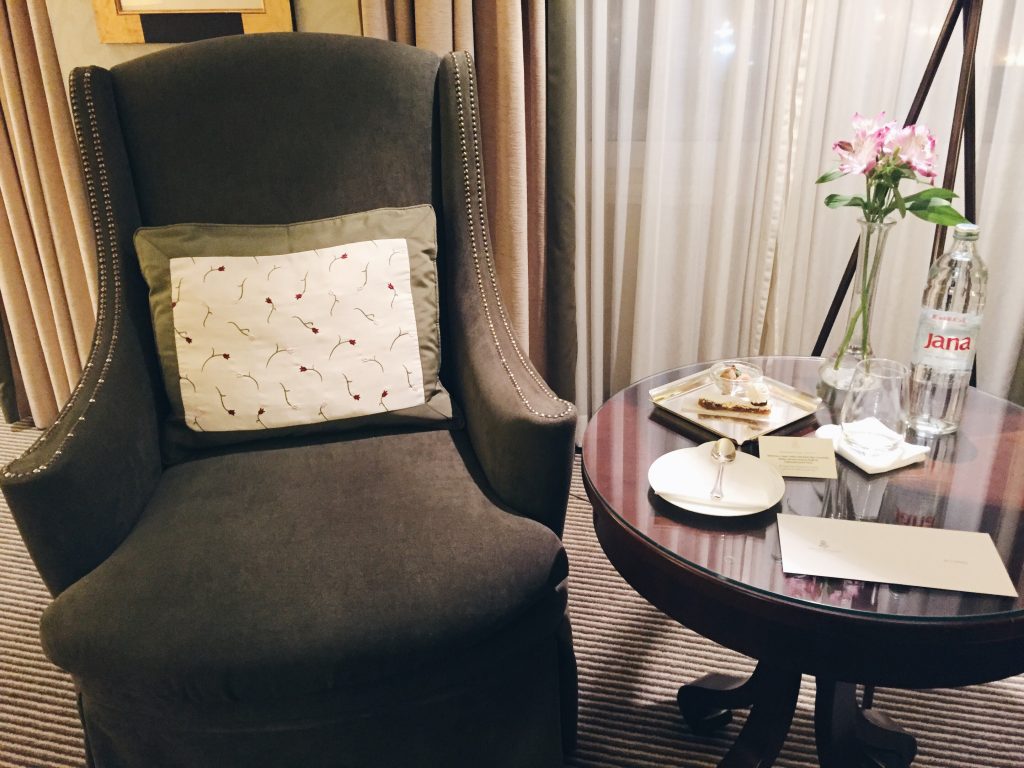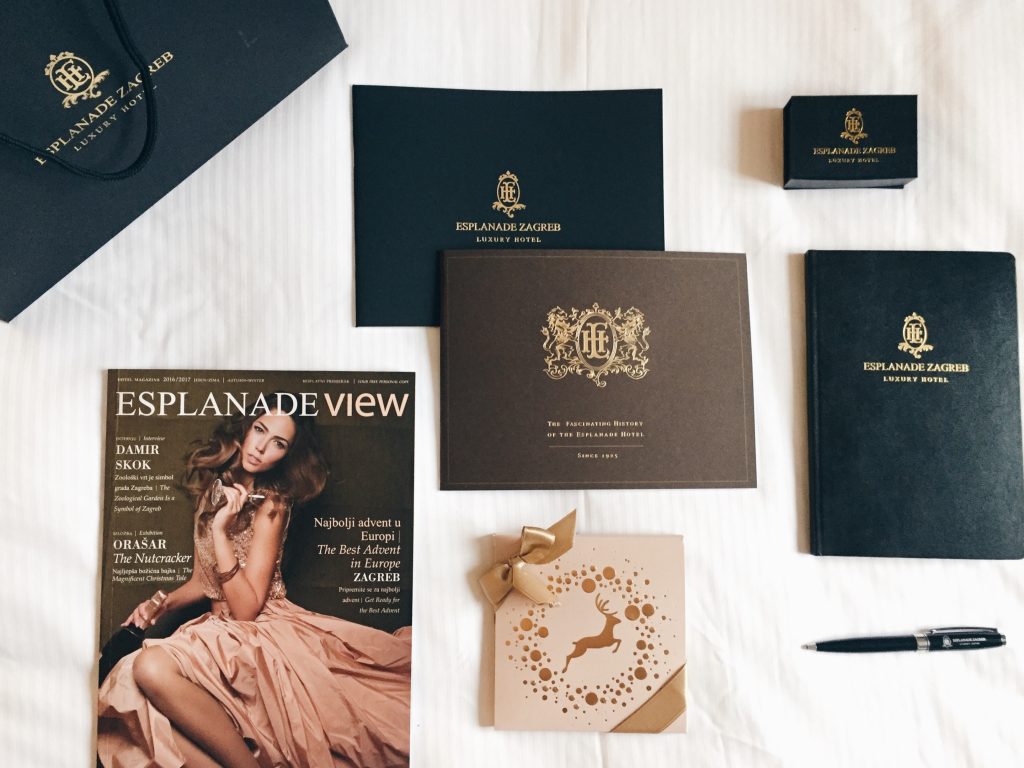 There was a fine gentleman in concierge, by the name of Tomislav, who was incredibly kind, friendly, and helpful. If you're staying at the Esplanade be sure to stop by and say hi.
Location
Just a few short blocks from the center of Zagreb, the location of the Esplanade is absolutely amazing! Also, if you're spending Christmas in Croatia, like we were, then the location is even better for the Advent in Zagreb festivities taking place. As previously mentioned, we could literally see the Christmas markets and ice skating rink from our window. Take a short 10 minute stroll and you'll find yourself in the main square of Zagreb.
Also, should you be traveling by train, the station is right next door the hotel, along with a tram line that will take you throughout the city.
Summary
Pros
– Location (close to train station and tram line)
– Huge rooms
– Amazing views
– Welcome gifts
– Large soaking tub
– L'Occitane toiletries
– Robes and slippers
– Comfy bed and pillows
– Delicious breakfast with tons of options
– Fitness Center
– Business Center (with complimentary fruit and water)
Cons
– Though the WiFi is free, the service itself was not good at all and often disconnected or wouldn't connect at all.
– Staff a bit aloof
– Overhead shower was not great, as the water barely trickled out
Overall, I absolutely loved my time at the Esplanade Zagreb, and certainly look forward to future stays whenever I'm in the city. If you're looking for a luxurious stay in the heart of Zagreb, I'd absolutely recommend this hotel.
Info
Website: https://www.esplanade.hr/en/
Address: Mihanovićeva ul. 1, 10000, Zagreb, Croatia
Phone:+385 1 4566 666
Email: info@esplanade.hr
Classification: 5 Stars
Check In: 3:00 p.m.
Check Out: Noon
Check Rates for your dates here.
Have you ever stayed at Esplanade Zagreb? Or spent Christmas in Croatia? What was your experience?
Many thanks to the Esplanade Zagreb for hosting us as their guests at a media rate. All opinions are my own. Also, this post contains affiliate links, which is just a fine way of directing you straight to the source without a bunch of searching on your part.