Glamping in Mexico: A Luxury Camping Experience at Hameki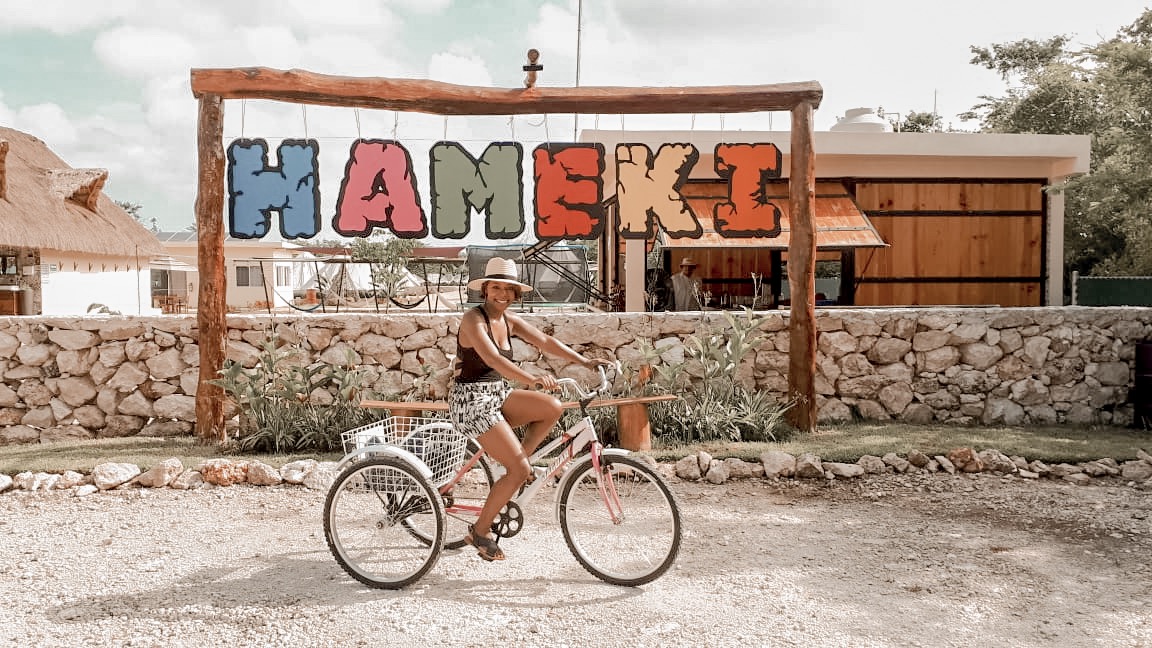 Thrown to the wiles of the wilderness, left to forage for food and salvage whatever modesty you have left after popping a squat behind a tree. Ahh yes, the beauty of becoming one with nature on an adventurous camping experience. While that may be someone's idea of a good time, this wanderer prefers a little more comfort and modern conveniences. Don't get me wrong, I've been camping. Three times. It was fun and I'd absolutely do it again. But, if given the choice, sign me up for a luxurious glamping experience instead. If you're in Mérida or searching for a unique camping experience in Mexico, check out Hameki Glamping. It is the perfect getaway just outside of Mérida and offers an idyllic mix of luxury, nature, adventure and relaxation.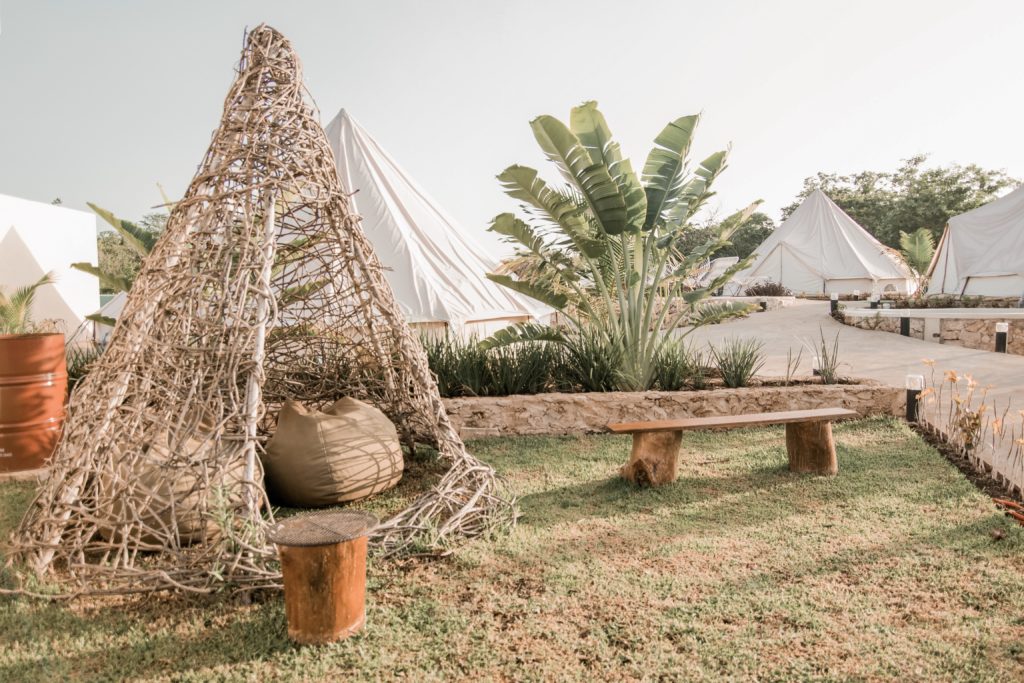 What is Glamping?
Glamping is like the bougie auntie of camping. It is luxury camping at its finest, with all the bells and whistles. Think comfy beds, hot showers, swimming pools, basically everything that is the complete opposite of "roughing it". Glamping allows you to still have that oneness with nature, without sacrificing comfort or convenience.
Glamping Hameki
Who would've thunk you'd be able to experience an epic glamping experience in Mexico? I was looking for a fun getaway from Mérida and came across Hameki on Glamping Hub. Hameki is a family-owned glamping site located in Homún, about an hour and 15 minutes outside of Mérida. Surrounded by beautiful nature and cenotes, it was the perfect mid-week break from the work grind.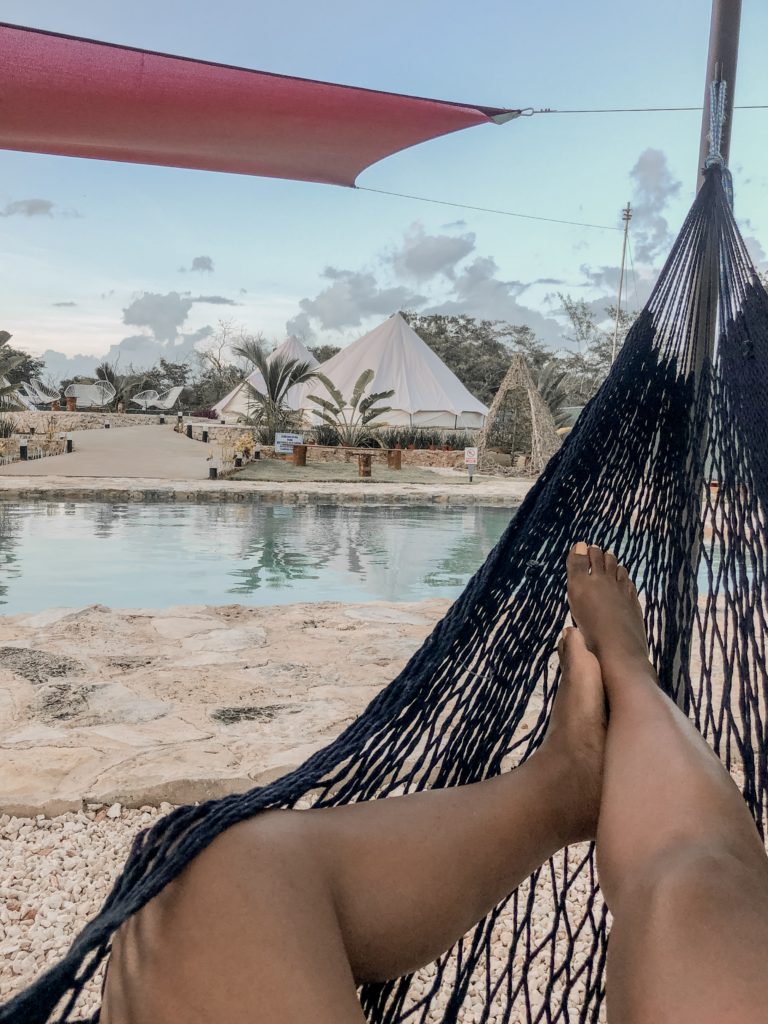 Getting to Hameki 
The quickest and easiest way to get to Hameki is by car. I rented a car from Xootrip Rent A Car. The rate was 575 pesos (approx. $29.50 USD) per day. Prices do fluctuate depending on the season, so keep this in mind. This included all required insurance, taxes, fees etc. Laura, the owner, is amazing and delivered the car right to my door. Simply type in Hameki in the Waze or Google Maps app and it'll lead you straight there.
You can also take a bus or collectivo (public transport van) to Homún and then take a taxi or moto to Hameki from the city center. From Mérida take a bus from NORESTE station on Calle 67 between 52 and 50. Not sure which bus/collectivo to take? Just ask around and someone will point you in the direction of the right one. You'll want to get off in the city center in Homún where you can then take a taxi or moto-taxi. Mention to the bus driver that you want to get off at Homún Centro and usually they'll let you know when it's time for you to get off.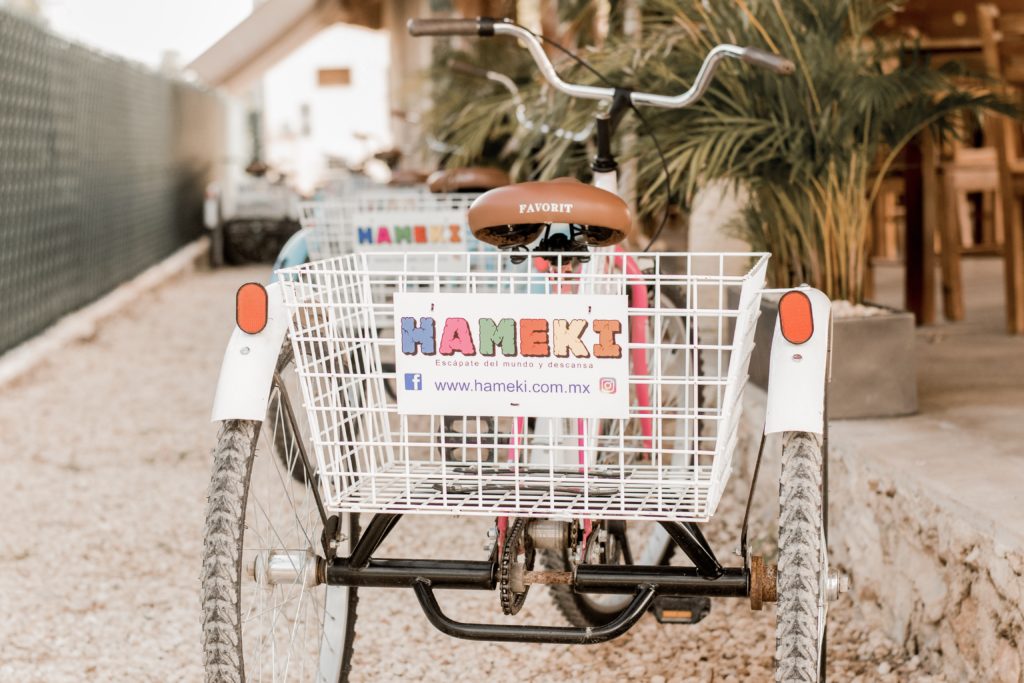 8 Reasons You'll Love Hameki
Live the Luxe Life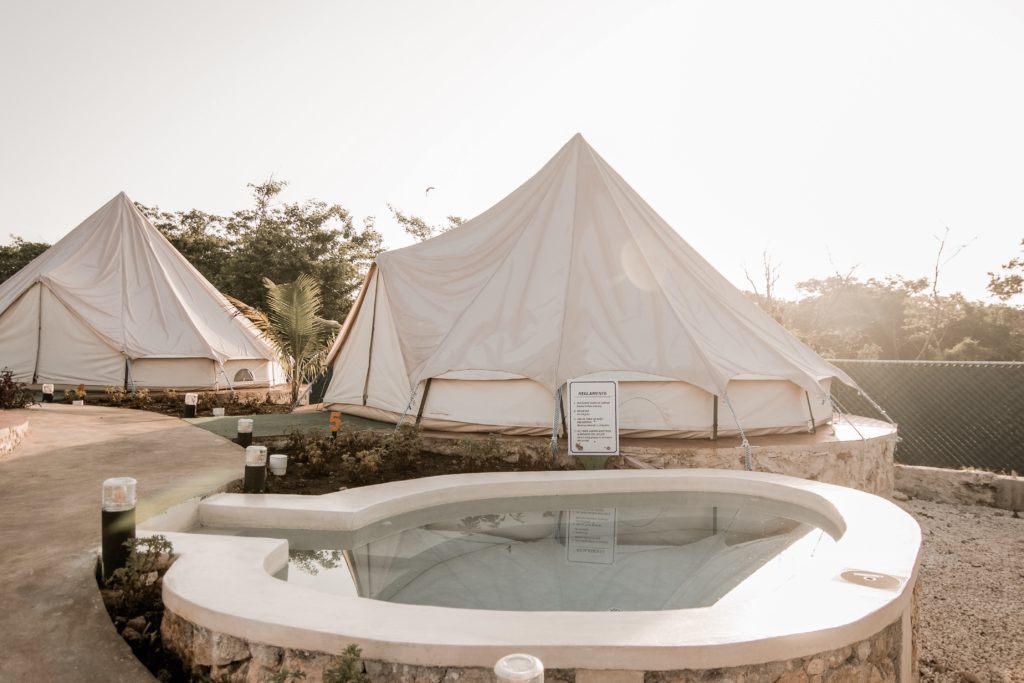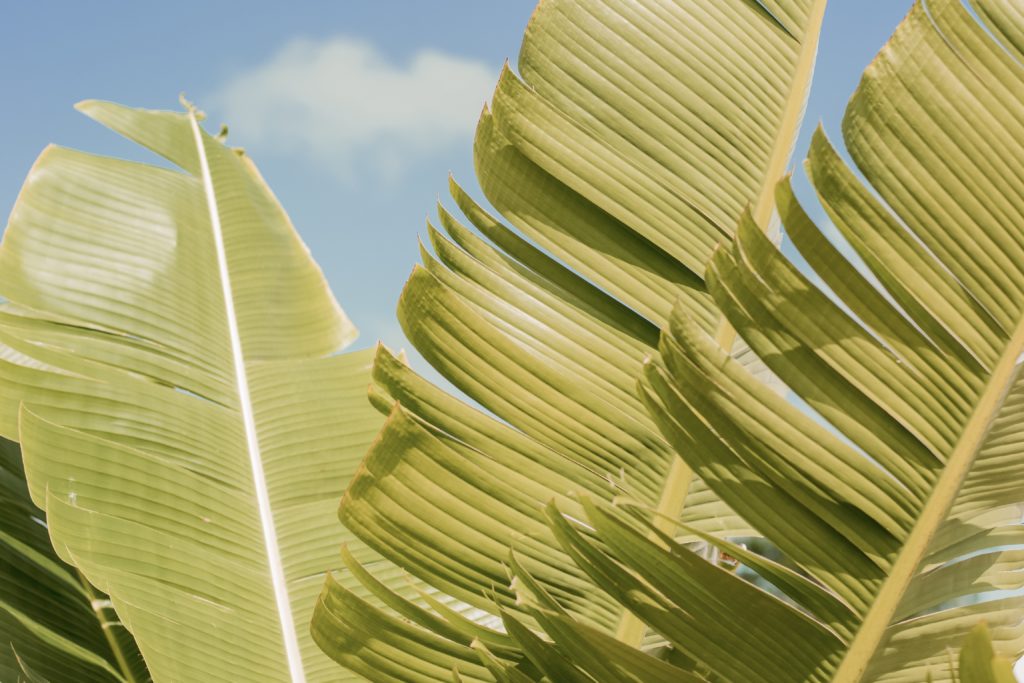 If you're looking for luxury camping near Mérida, Hameki is your place. Forget the sleeping bags and the questionably pitched tent that you're not sure will make it through the night or not. Instead, cozy up in a comfy bed in sturdy and luxurious tent, big enough to sleep between two to four people. Here you will get all the conveniences of home. Actually it's a little better than home, because unless you have someone waiting on you hand and foot at home, Hameki one ups home life.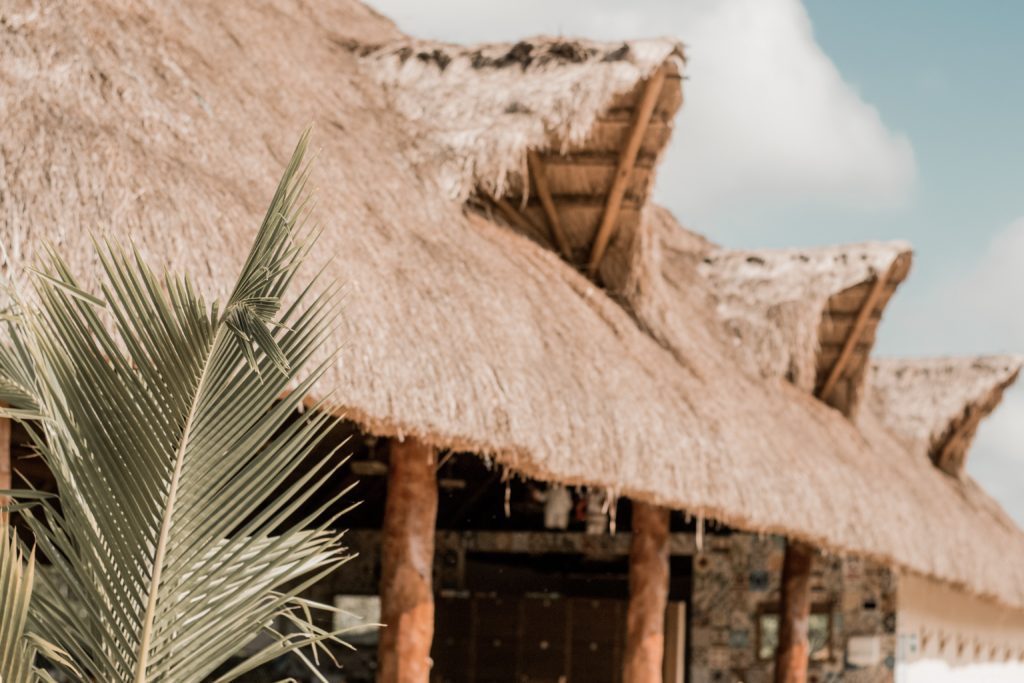 Enjoy the Art of Doing Nothing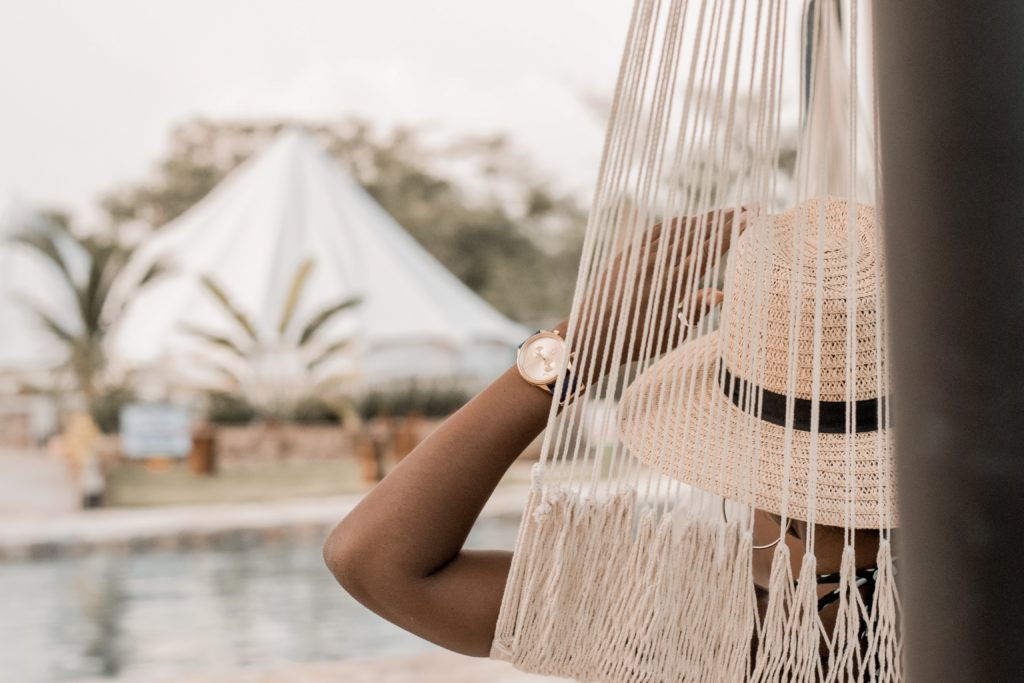 So often we get caught up in the hustle and bustle of life that we forget to slow down and simply enjoy the moment. Hameki is the perfect place to reconnect with self and nature. Here you can enjoy the art of doing nothing. Lose all track of time taking dips in the refreshing waters of the shaded swimming pool or relaxing in a cozy hammock as balmy breezes blow by. Whether you are spending languid afternoons catching a few ZZZs in a lounger, taking a dip in the jacuzzi or sitting by the fireside, gazing at the stars and listening to the soundtrack of nature, this luxury glamping experience will leave you feeling refreshed and rejuvenated.
Embrace Your Inner Kid
Although Hameki provides wi-fi (although mostly confined to only the front of the property), it's still a great way to have a digital detox – to put the phones and electronics down and get back to the basics. Embrace your inner kid. Kick off your shoes and jump around on the trampoline, play a few rounds of board games, have a friendly match of volleyball, roast marshmallows by the fireside. I truly believe we are all still big kids at heart and Hameki brings that out of us.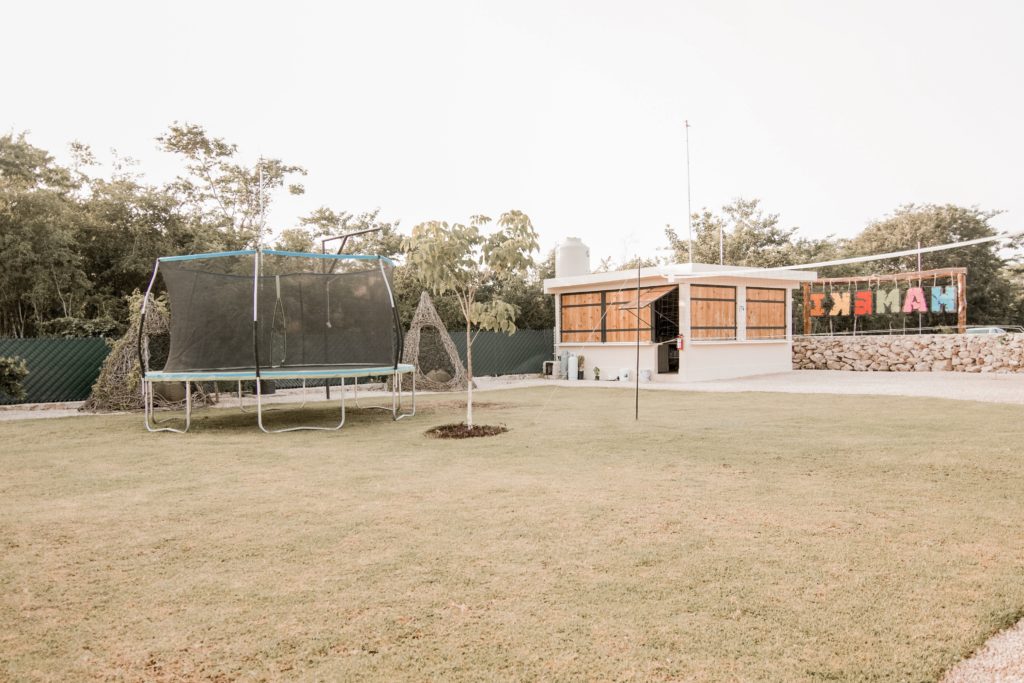 Connect with Nature
One of the most amazing things about glamping is being able to immerse yourself in nature. Mexico is teeming with natural beauty and tons of cenotes, natural water holes, can be found in Homún. Your stay at Hameki will include a cenote tour. You'll hop on a bicycle or trike and take a short trip to some of the nearby cenotes. We visited two underground cenotes and later the owners took me via car to another cenote and cave. I believe the latter was only special treatment for me, since I was the only guest on the property, but your stay will definitely include a bicycle tour to nearby cenotes.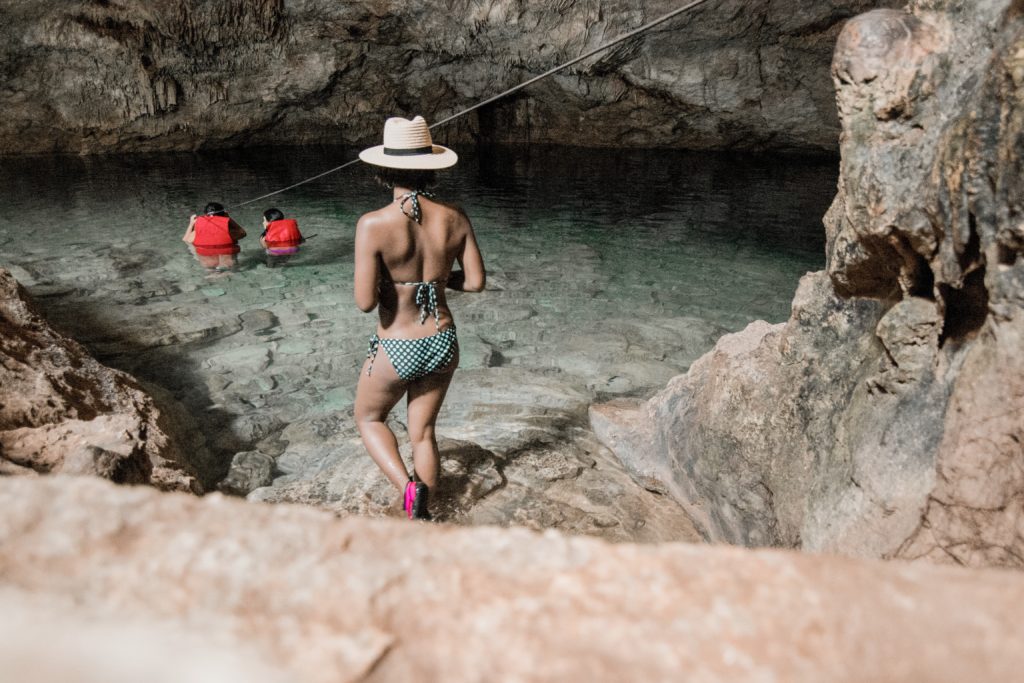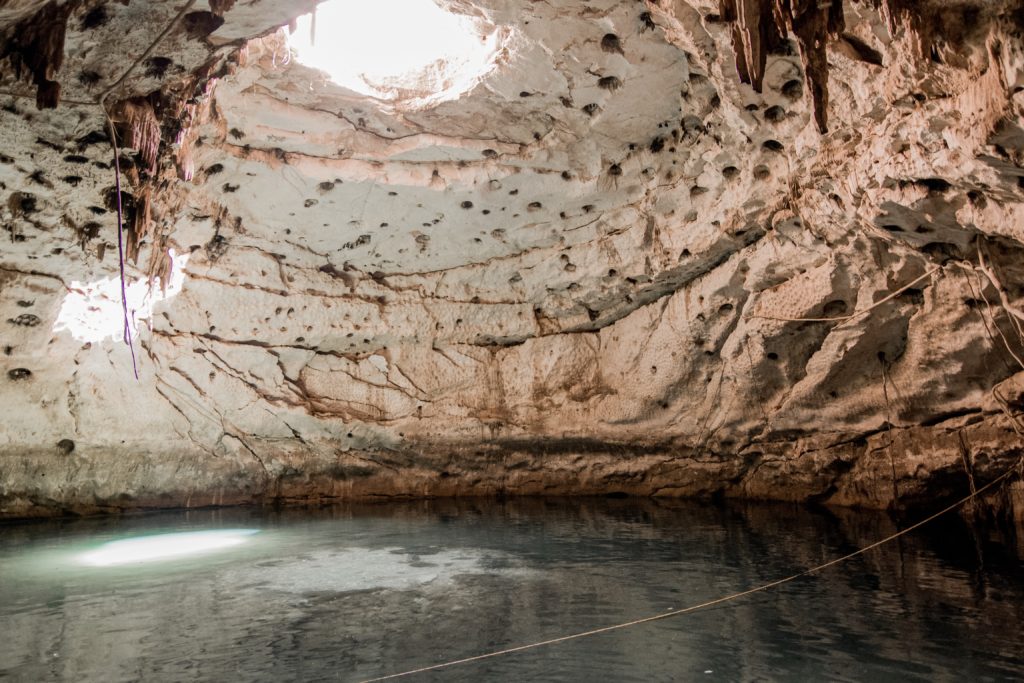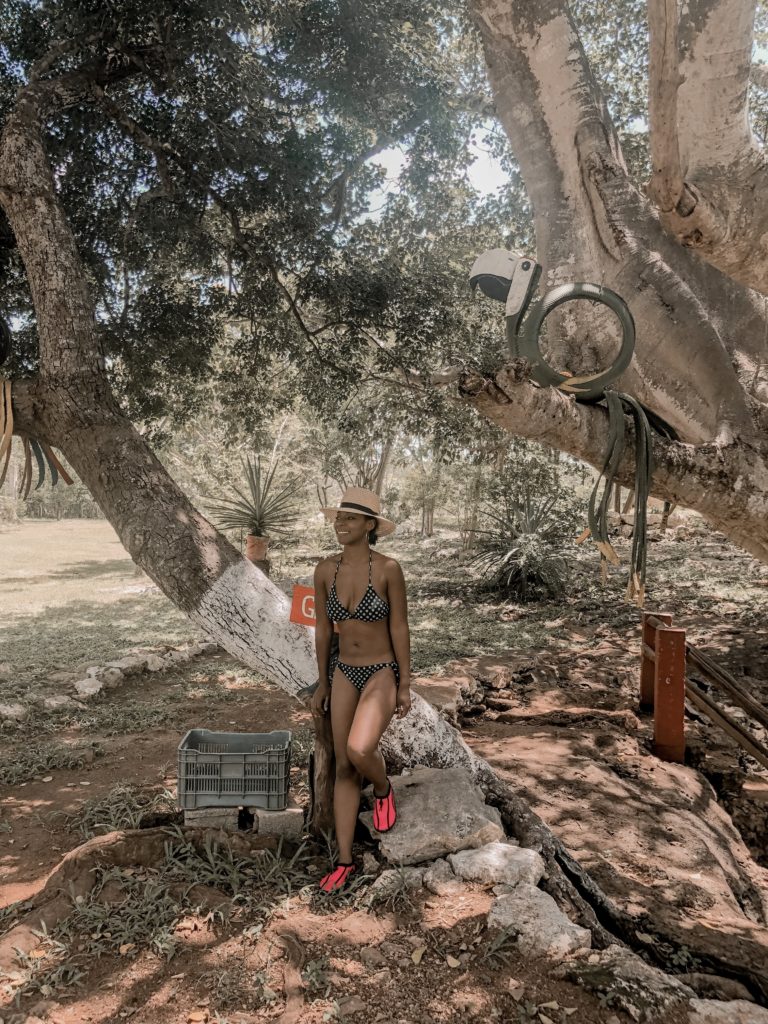 The Staff Absolutely Rocks!
Speaking of the owners, they were absolutely amazing!! Lore and Adrian were the perfect hosts. Their English is very minimal, and my Spanish is even worse, but we made it work. They were attentive, but not overbearing, and made sure I didn't have a need or want for anything. The entire staff showed the same attentiveness. Expect to be greeted by name and with lots of smiles. They truly made it feel like a home away from home.
Movie Under the Stars
This was one of my favorite things to do while at Hameki. After the sun set, we'd cozy up on plush bean bag chairs and watch a movie under the stars. Technically, we were under the palapa, but with the cool breeze, starlit sky and sounds of nature surrounding us, it was a surreal experience. Order some nibbles from the kitchen, kick back and enjoy this relaxing experience.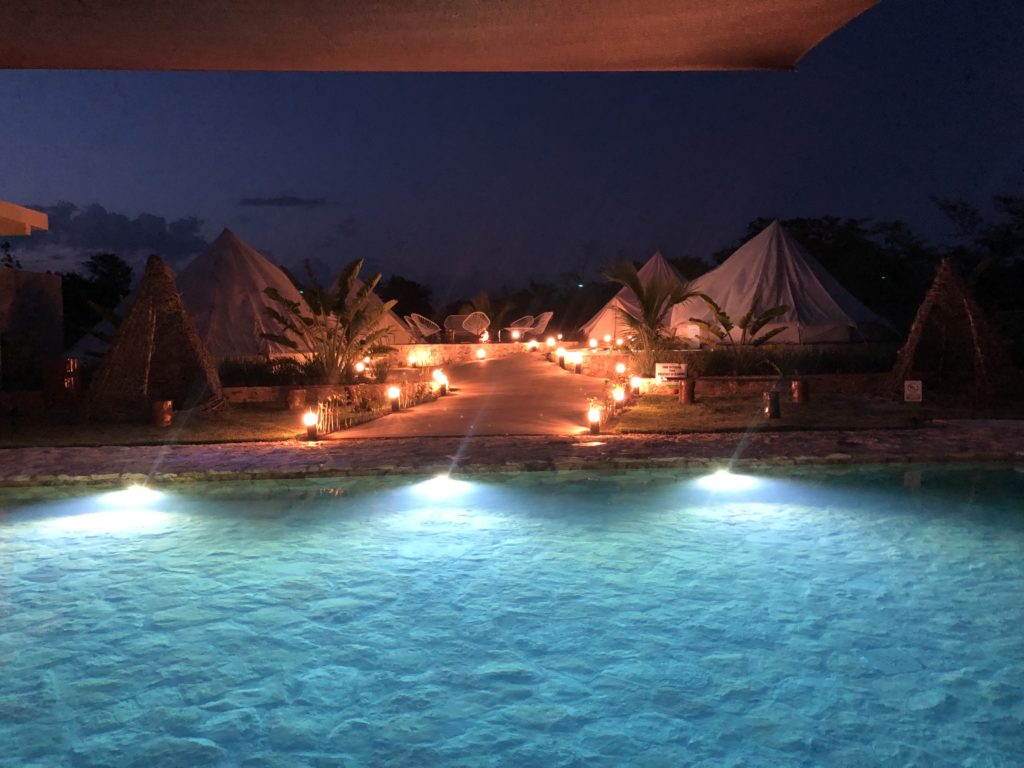 A True Camping Experience
Let's be honest, no matter how fancy your digs are, camping isn't camping without roasting marshmallows fireside. You are able to purchase marshmallows, or bon bons as they're known here, and sausages to roast by the fire. This was truly a magical experience. Not so much the actual roasting part, but hanging out by the fire pit under a blanket of stars and simply taking it all in. Talk about heart being full. I spent hours out here, just me, my thoughts and nature.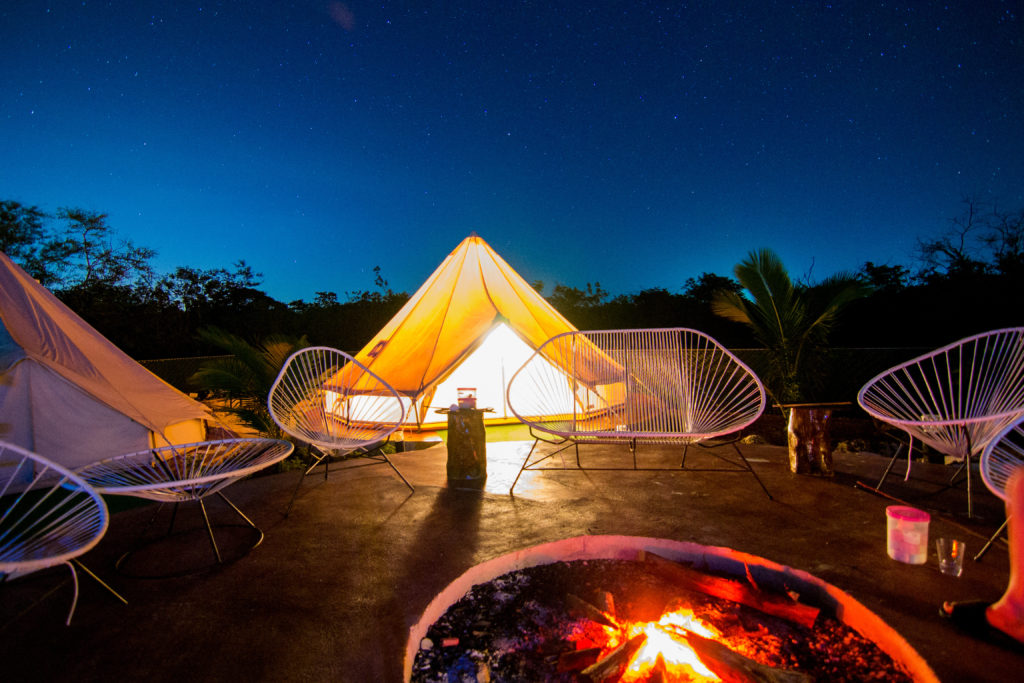 You Get More Bang for Your Buck
You ever feel like you're getting totally ripped off when staying at hotels? Check in is not until 3 or 4 pm, and check out is at 11 or 12, the next morning. And then some have the audacity to charge for an early check in or late check out. Like, what? One of the things I loved about Hameki is that you can check in as early as 9 am and you don't have to check out until 6 pm the following day. So, even if you book for one night, you're basically getting 2 days on site. A-MAZING!!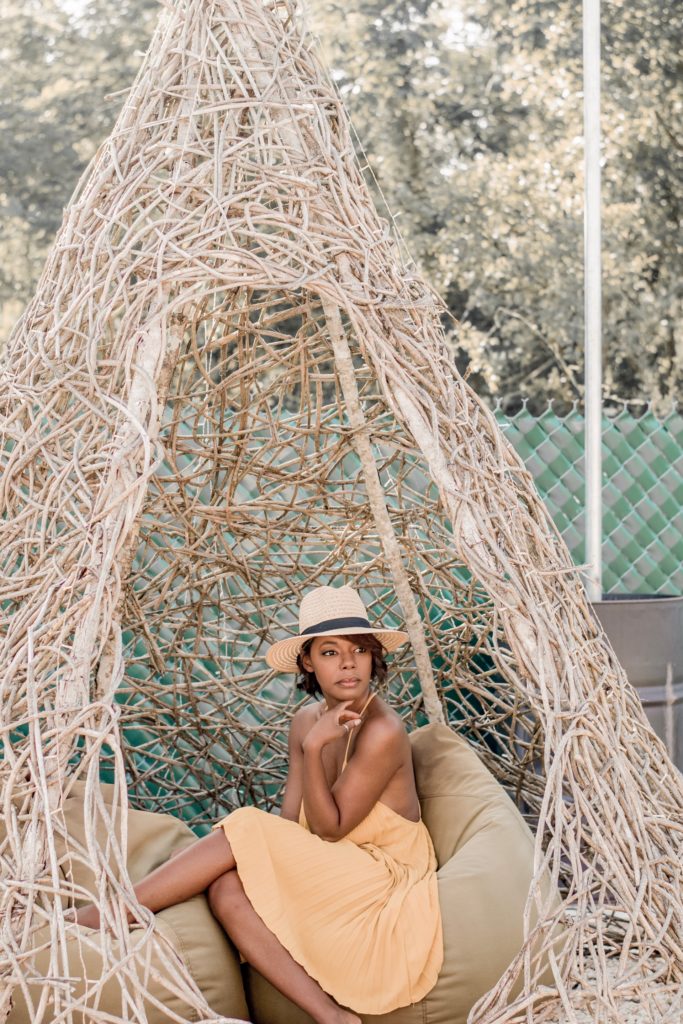 Know Before You Go 
No outside food is allowed. There is an on-site restaurant that is open from 9 am – 9 pm. Prices are reasonable, but truthfully speaking, I've had far better quality.
You start a tab at your arrival and pay upon your departure.
Book during the week for less crowds. I booked Tuesday-Thursday and there was only one other family there upon my arrival. They left early the next morning, which meant I had the entire place to myself for a day and a half. According to the owner, the weekends are busy and are usually fully booked.
There is no air conditioning in the tents, but they do provide two fans. It gets really hot in the tent during the day, so you'll likely spend a lot of time outside the tent, but it does cool down at night.
There are communal bathrooms and showers, but they are nice and well-kept.
There are lockers for you to store your valuables.
There are sockets in the tent, with USB connection to charge your devices.
The wi-fi only works at the front of the property. The tents are located towards the back, so you will likely not have wi-fi access. Consider a mobile hotspot device, like this one. Get 10% off your order with coupon code WORLDOFAWANDERER10
You are in nature, so bugs are a thing. Make sure to bring plenty of insect repellent and sun screen.
---
Check out my Glamping Essentials List on Amazon for a full list of glamping must-haves
---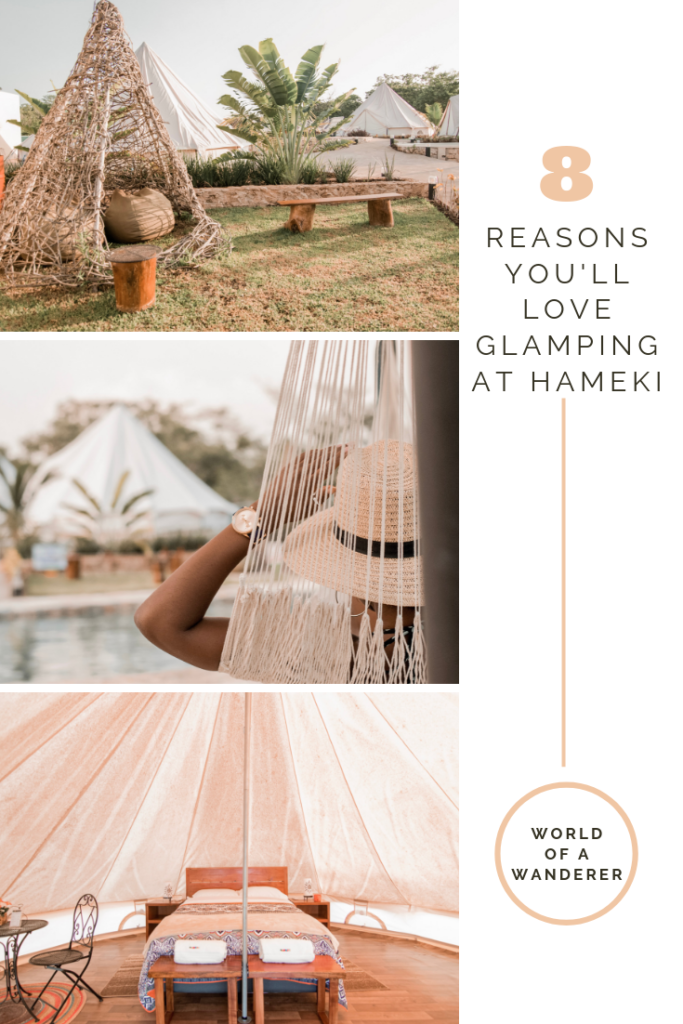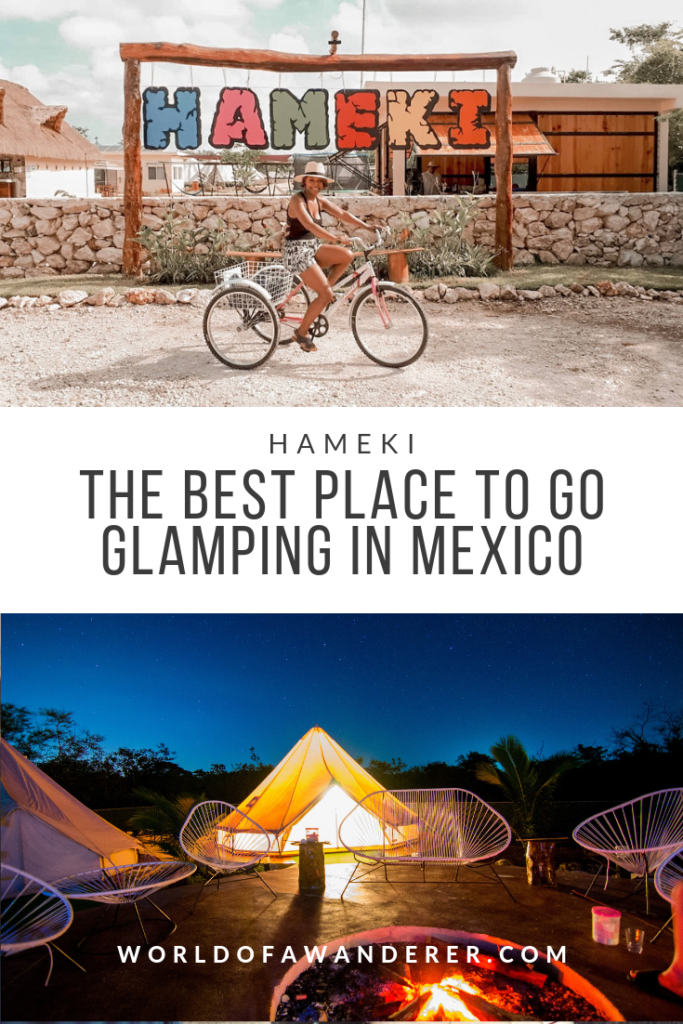 This post was in collaboration with glampinghub.com. Also, there are some affiliate links in this post, which is just a fine way of directing you straight to the source without a bunch of searching on your part.