Best Coffee Shops in Mérida Mexico for Digital Nomads
I spend a lot of time in coffee shops. I mean, A LOT! Being a digital nomad, means I spend a lot of time behind the computer. It can be a very isolated world, so my way of being "social" is changing up my scenery, moving beyond the four walls of my apartment and setting up shop in a cute coffee shop. It's the perfect way to be around people, but not necessarily have to interact with them. I'm sure my fellow introverts can fully understand and appreciate this. With so much of my time being spent at the "office", aka coffee shop, it was only fitting that I wrote a post on the best coffee shops in Mérida for the digital nomad. Here are some of my favorites!
I loved this place as soon as I stepped through its door. Clean lines, exposed rock walls, rustic wooden tables, and pops of blue. Very simple, but modern and stylish with tons of natural light pouring in. There are only 5 tables, but are fairly large, so don't be surprised if you're sharing a table with a coffee mate. Try the Moka Coco coffee, the house speciality. The taste caught me off guard at first sip, but it's quite delicious with hints of ???. AND I didn't need to add sugar (let's be honest, my coffee is usually sugar with a dash of coffee). It's just that good! Oddly enough, that is (part of) their wifi password as well…sinazucar.
Other things I love. The music. Awesome playlist creating a chill and relaxing vibe. The temperature was also PERFECT! I spend a lot of time in coffee shops and I am ALWAYS cold. So, if it's one thing I hate, it's planning to spend the day at the café and freezing my buns off to the point where all I can think about is how cold I am.
Calle 59 538, Barrio de Santiago, Centro
97000 Mérida, Yuc., Mexico
Mon-Fri 8am-9pm
Sat 8am-8pm
Sun- Closed
Ahhh…this place. My second home in Mérida. I have spent countless hours in this adorable shop, nestled in my favorite corner on the cushiony bench. The staff is amazing. The coffee isn't my favorite; a bit strong for my liking. But, then again, I am far from a coffee connoisseur. I don't know jack squat about different roasts, nor can I tell you the difference between a cappuccino, latte or macchiato. Alls I know is I don't like strong coffee, and theirs is strong. So, take my opinion on that with a grain of salt :). But, what I can tell you is the place is utterly cute. You will feel far removed from colonial Mérida and feel like you're sitting in a coffee shop in an urban city. The music is great. You'll hear everything from cover bands to 90s boy groups to 70s soul and everything in between. I'm always incredibly productive when I go here, so that's why it's my fave. They also have a long high-top table, making it an awesome place for work sessions with friends.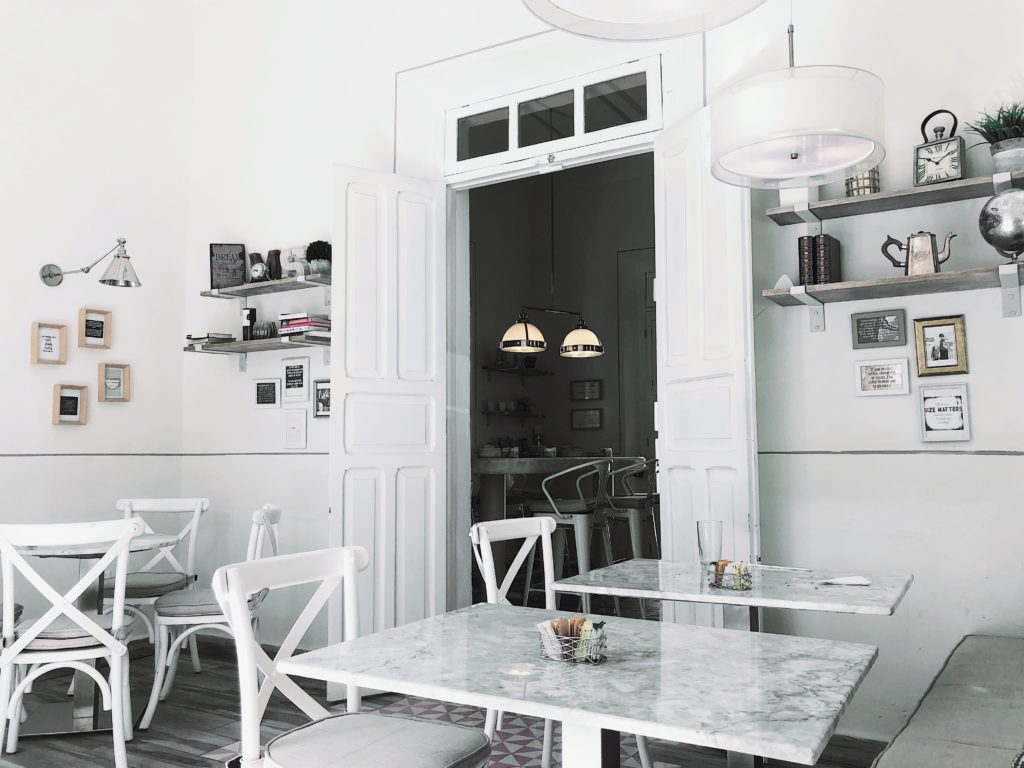 Calle 47 #465, Zona Paseo Montejo, Centro
97000 Mérida, Yuc., Mexico
Mon-Fri 8:00am-4:00pm
Sat 8am-Noon
Sun Closed
This is another cute one. Located on Paseo Montejo it's the perfect location for a cup of joe and people watching with it's wall of windows and outdoor seating area. I love the dark tones with pops of color from the fresh flowers on each table. As the sounds of Marvin Gaye's "Sexual Healing" fill the air, I took my first sip of my caramel cappuccino. My eyes closed, the world stilled for a brief moment. I'm no coffee connoisseur, but this is THE best cup of coffee I've ever had in my life. It is a mix of sweet, frothy, rich perfection. I can see now, Marago is going to be taking ALL my pesos!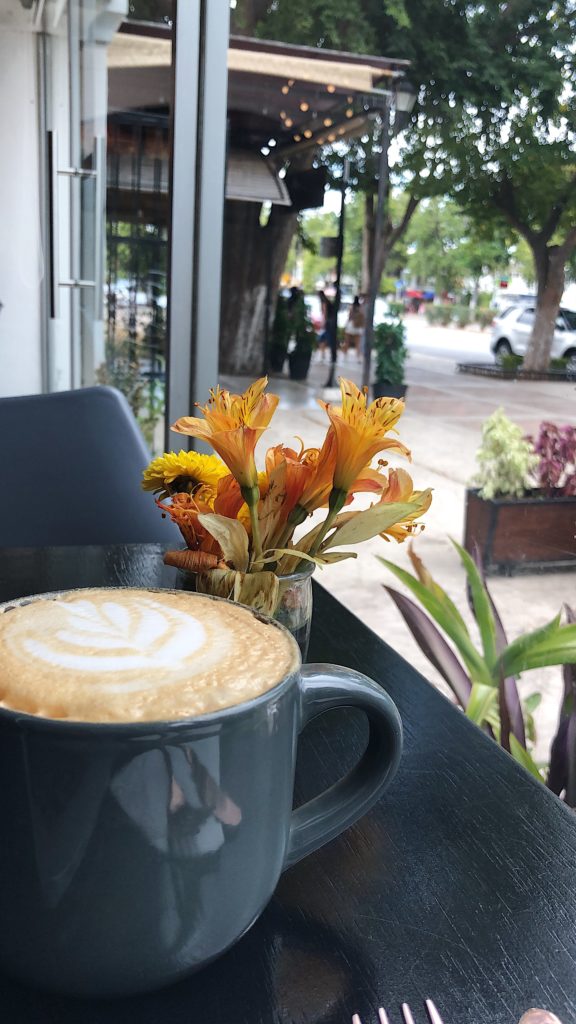 Paseo de Montejo #481 Int 101 entre 39 y 41
Centro, 97000 Mérida, Yuc.
Mon-Sun 8am-10pm
I stumbled upon this place trying to get to one of my regular shops. I thought I knew my way around well enough to not use Google Maps. Psych! But, I'm so glad I found this little gem. The coffee is delish and they have a cute, shaded, outdoor area which is simply makes my heart go pitter patter. It's off the back of the building so it's peaceful and quiet, perfect for getting work done, and there aren't any distractions, like people watching and noisy cars roaring down the street. There's plenty of seating outside and there's even outlets to charge your devices. With the sumptuous sounds of Nina Simone belting from its speakers, they've just got themselves a new regular patron. The only downside to Bengala is a small cup of cappuccino is more expensive than most other places I frequent, who serve much larger cups. They have a few different locations, but the address below is the closest to me, so it's the one I frequent.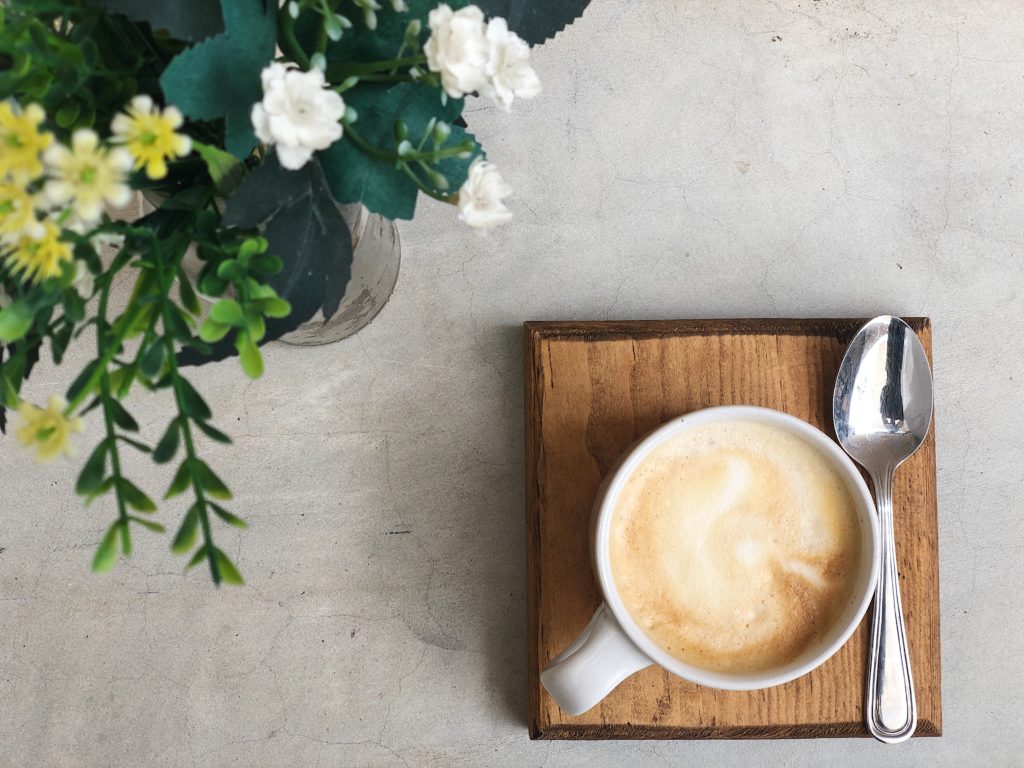 Calle 47 500B, Zona Paseo Montejo
Centro, 97000 Centro, Yuc.
Sun-Mon 7am-11pm (they stop serving at 10pm)
I love this cute café in Mérida. It sits next door to the Slow Food Market and a delicious Vietnamese Restaurant, Pho MX. It's not a terribly big place, but there's plenty of space to meet up with a group of friends for a co-working sesh. Also, their coffee is delish! My fave and forever go to is a caramel cappuccino and they have perfected it! There's huge windows, so lots of sunlight spills in, making it the perfect place for getting work done. They also double as a small gallery where you can buy art pieces and other artisanal things.
Av. Colon 363J, García Ginerés, 97070
Have anymore coffee shops to add to this list? Leave me a comment below!
---
Thinking about Moving to Mexico?
---