Friend's Weekend Getaway in the North Georgia Mountains with Mazda
I often joke that I can take a trip down the street and around the corner and I would be happy. I absolutely love car rides and road trips. No matter how near or far. I was that kid that any time I heard keys jingle I'd come half running, half hopping while hurriedly putting on my shoes, asking where are we going? We could have been on the highway to Hell-o; it didn't matter, as long as I was along for the ride. So, two of the best things that ever could have happened is being able to partner with incredible brands, such as Mazda, to test out all sorts of vehicles and lay out the good, bad, and the ugly for you guys; and connecting with a newfound group of friends who are always down for a good road trip.
Last week, the crew and I loaded up in the 2017 Mazda6, and hit the road for a weekend getaway to Talking Rock, Georgia – a quaint little town, about 1.5 hours outside of Atlanta. One of the girls in the group family owns a cabin tucked away in the foothills of the North Georgia Mountains, and it made for a nice escape from the city.
But, before I delve into why you should absolutely plan a weekend trip to Talking Rock soon, let me spill the deets on why the Mazda6 is the perfect car to get you there, or anywhere for that matter.
First, this car is spacious! There is nothing worse being squished and crammed on a long ride. The Mazda 6 did not disappoint. The four of us fit comfortably in the sleek sedan. There was plenty of leg room, backseat space, and center console space, so plenty of elbow room. And that trunk space?! I've never seen a trunk with so much space. It fit all of our bags, plus a heap of groceries, and there was still space to spare. This thing was seriously huge.
However, what I absolutely loved about this car is the gas mileage. If you can't tell already, I'm a road warrior. I can run up miles and run down gas like it's nobody's business. Not only did we drive 1.5 hours to and from Atlanta and all around Talking Rock, but I also drove this baby around town all week long and still had about 50 miles left in gas mileage at the end of the week. THAT is impressive! The Mazda6 gets up to 26 city and 35 highway MPG.
I'm not technology buff; however, I have toured Atlanta in the Miata, survived the winter in the CX 3, and now have road tripped in the Mazda 6, and I can say the SKYACTIV-TECHNOLOGY in the Mazda brand is unprecedented. The Mazda 6 is not only fuel efficient, but it practically drives itself. From the blind spot monitoring system that alerts you when vehicles approach blind spot areas , to the Radar Cruise Control that automatically adjusts to the ebbs and flows of traffic, this car does it all! One of my favorite features is the Active Driving Display that allows you to keep your eyes on the road, while keeping you in the know. I love that it displays the current speed limit, because I may or may not be a heavy-foot driver, and it keeps me from wondering if I'm going the speed limit, I'm slightly over, or if I'm giving Dale Earnhardt Jr. a run for his money. It also displays upcoming traffic signs and turn-by-turn navigational instructions when using the GPS system.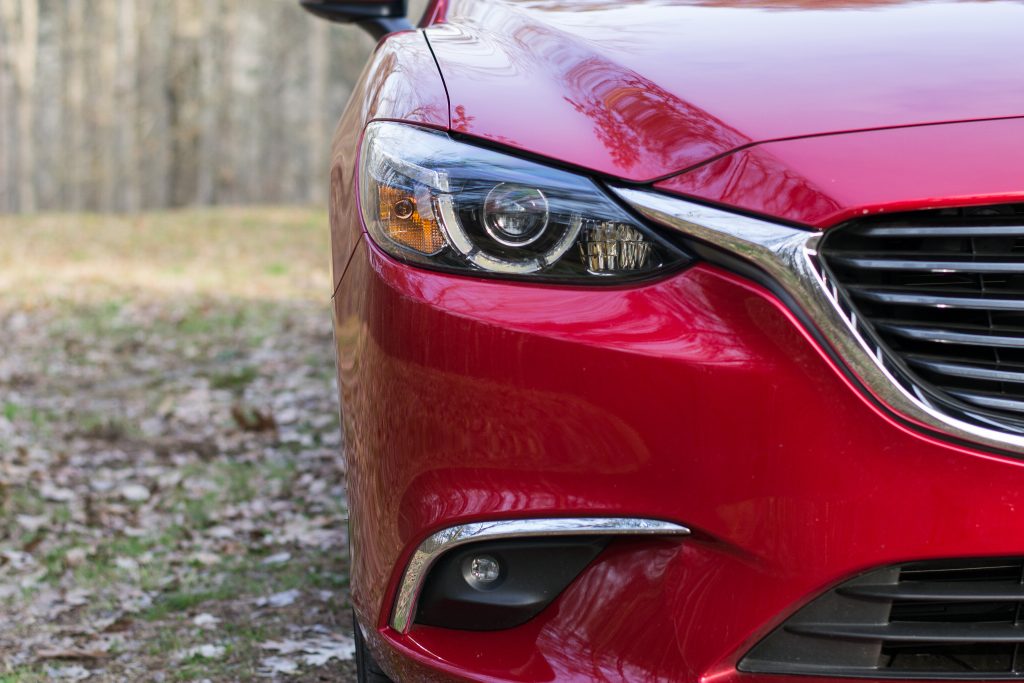 Speaking of the navigational system, this thing was a God-send on our trip. With no wireless service in the abyss of the deep, dark woods, we may have gotten turned around a time or 3, and were on the verge of being the next stars in the Blair Witch Project 3. However, the Mazda6 GPS system came to the rescue. It got us back on track and safely back to the cabin.
What Else I Loved
Keyless Entry/Start
Heated steering wheel and seats (in the front and back)
Smoking hot color
Backup camera
It handled a surprising off-road steep and bumpy ride incredibly well
What I Didn't Love So Much
The phone charging ports are quite slow to charge. If your phone is low on battery life, don't expect it to increase much during your car ride, unless you're traveling a long distance.
Ok, so I've given you the rundown on the best way to get around, but you're probably wondering why exactly you should hit the highway and head to the middle of nowhere Georgia, in the first place. Well, here are my top 4 reasons:
1. Cabin + Friends = A Good Time
Gather a group of friends for a weekend getaway in the cabins, where all you have is each other as a source of entertainment, and you're bound to walk away with "That one time in the cabins…." stories that will never get old, no matter how many times it's told and retold. Cabin trips are where you get a pass for lounging around in your PJs all day and basking in nothingness. It's drinking cheap box wine, while playing pool, and getting a dance lesson on African dances, or having a friendly sparring match, because why not? It's playing Taboo, and shooting water bottles with air soft guns, and family-style breakfasts. It is simply a great time.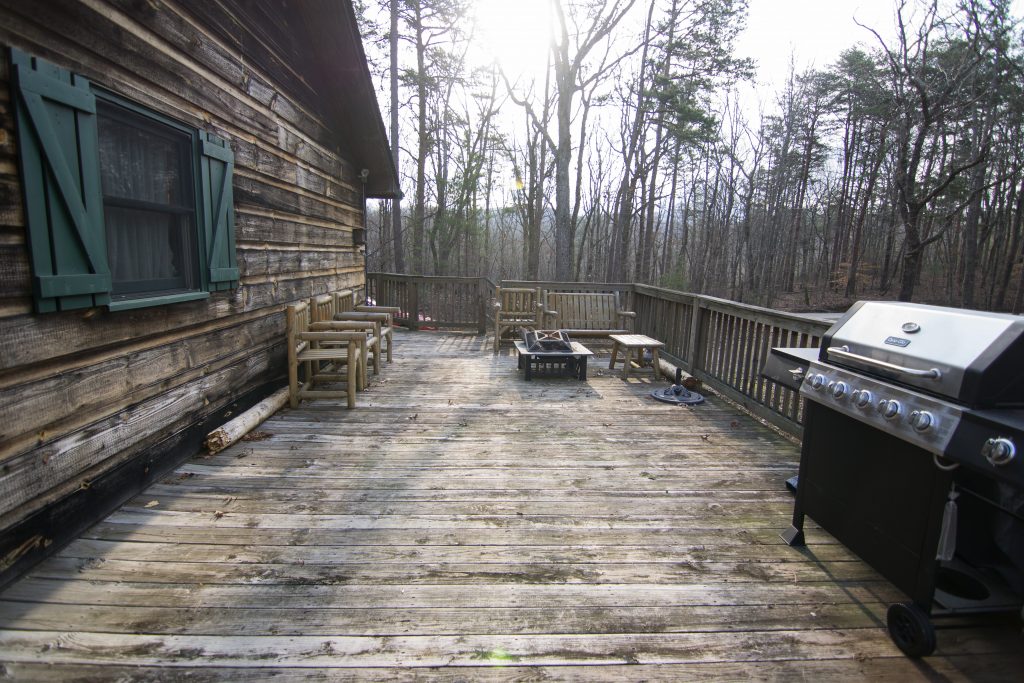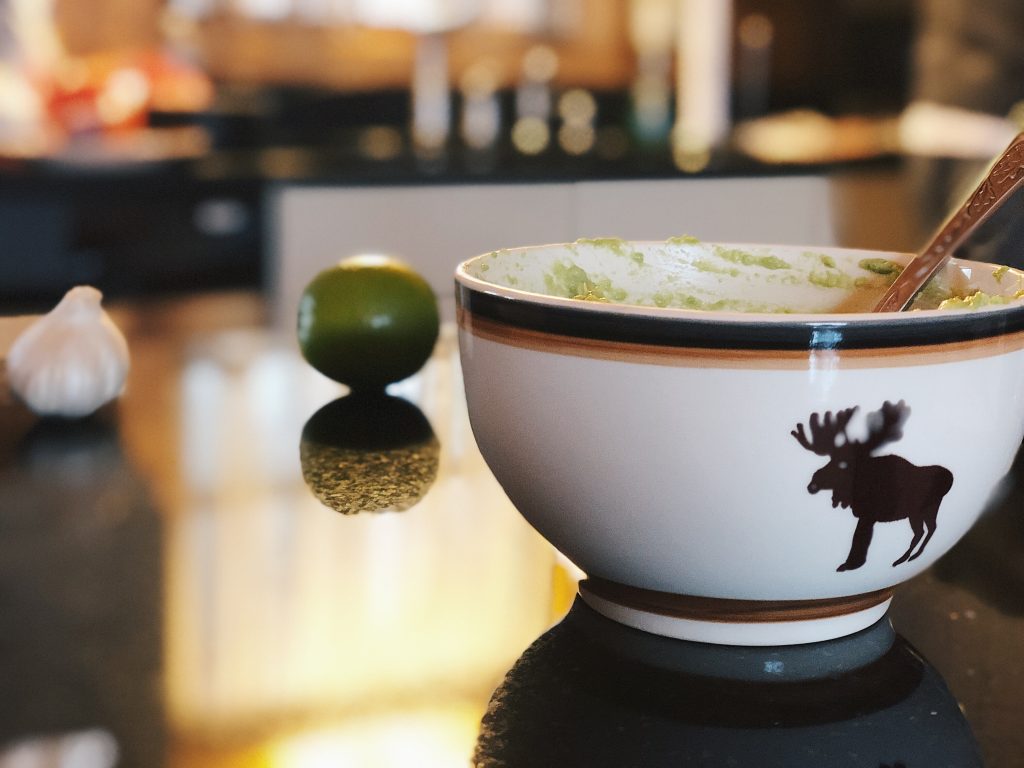 2. Finger-Lickin' Good Food
The thing about small, backwoods, towns is you're guaranteed to stumble upon a bevy of mom and pop, family-owned eateries that will put any chain restaurant to shame. We were on a mission to find the best Bar B Que Talking Rock had to offer. We chatted with a clerk at a local supermarket, who declared the best of the best was Bigun's BBQ. However, we were a bit underwhelmed by his suggestion, as the food was just meh, and left a lot to be desired. However, we discovered Bub-Ba-Q, and oh my days! The brisket was so tender and flavorful, and the ribs were finger-lickin' good. This place gets my vote for best BBQ in Talking Rock, and apparently others feel the same; as they had tons of trophies lining the walls or the restaurant.
3. Enjoy the Simplicities of Life
Talking Rock is a place where you can enjoy the simplicities of life. I'm a city girl at heart. I live for its energy. The fast pace. The vibes. All of it. But on the other end of the spectrum, I'm a country girl, through and through, and every now and then I need to escape the city and enjoy the stillness of the countryside.
Being able to wake up in the mornings while the rest of the world still sleeps and sit on the patio, taking in the crispness of the air, the scents of the wild, and the sounds of nature, it's refreshing. Quiet afternoon walks along dirt roads, disconnecting, hand-scooped ice cream cones from cute little gas stations that doubles as a restaurant. It all brings on an heir of nostalgia; memories of spending carefree summer days in rural Georgia at my great-grandmother's house, where my cousins and I were perfectly content with life's little simplicities.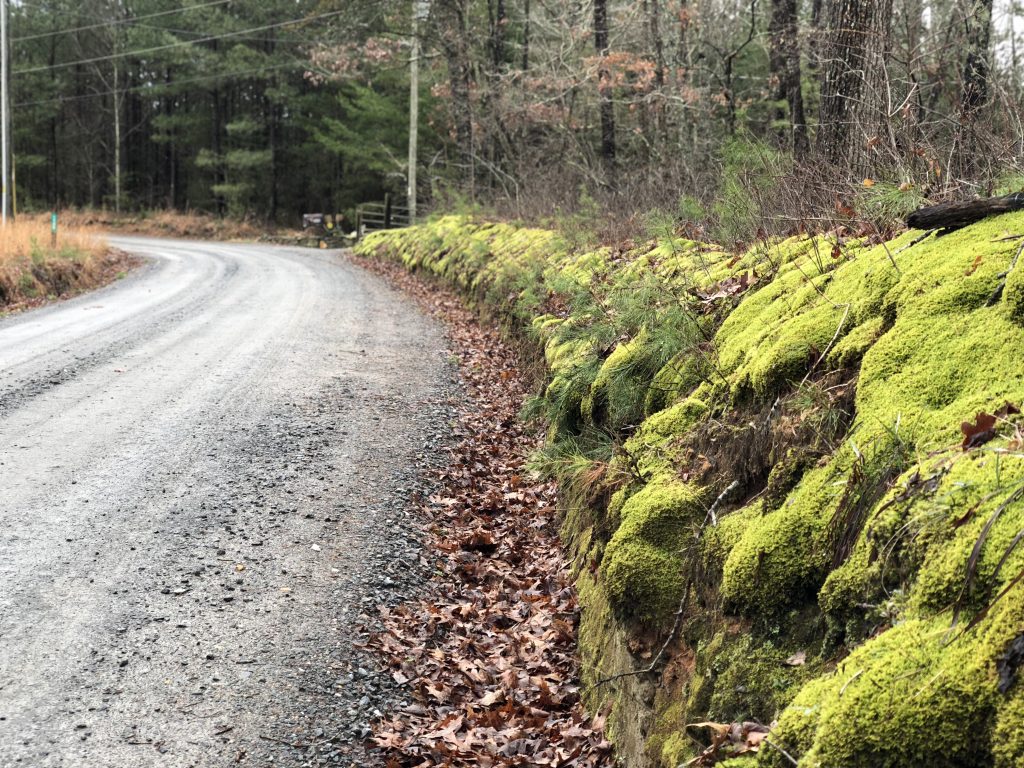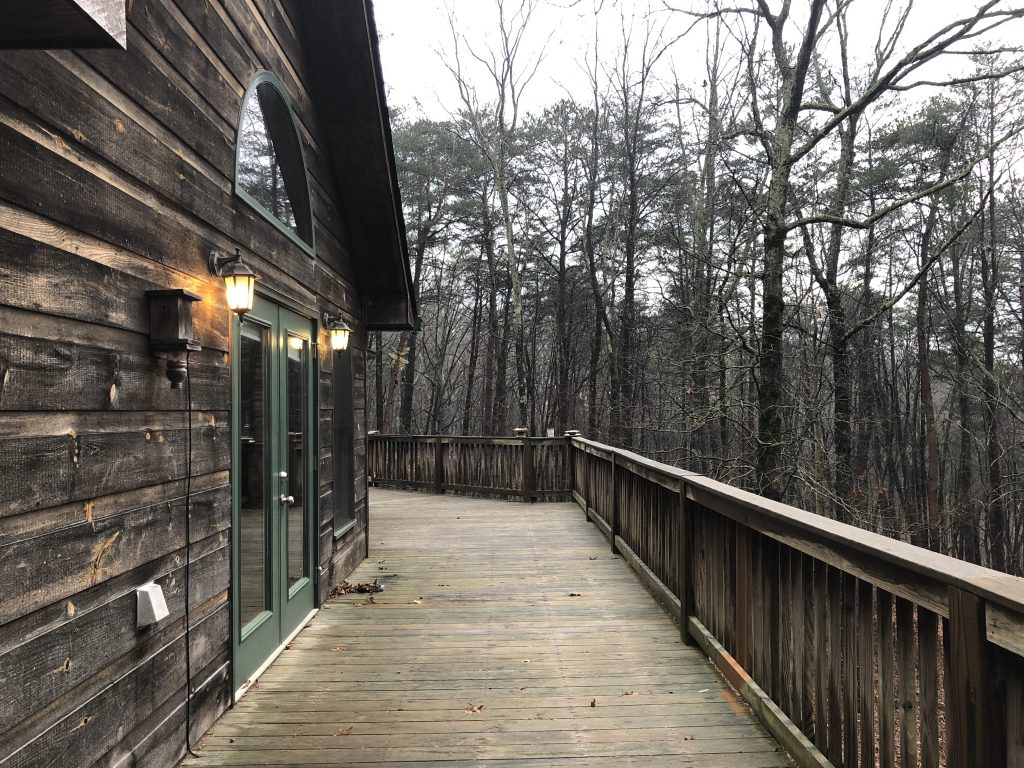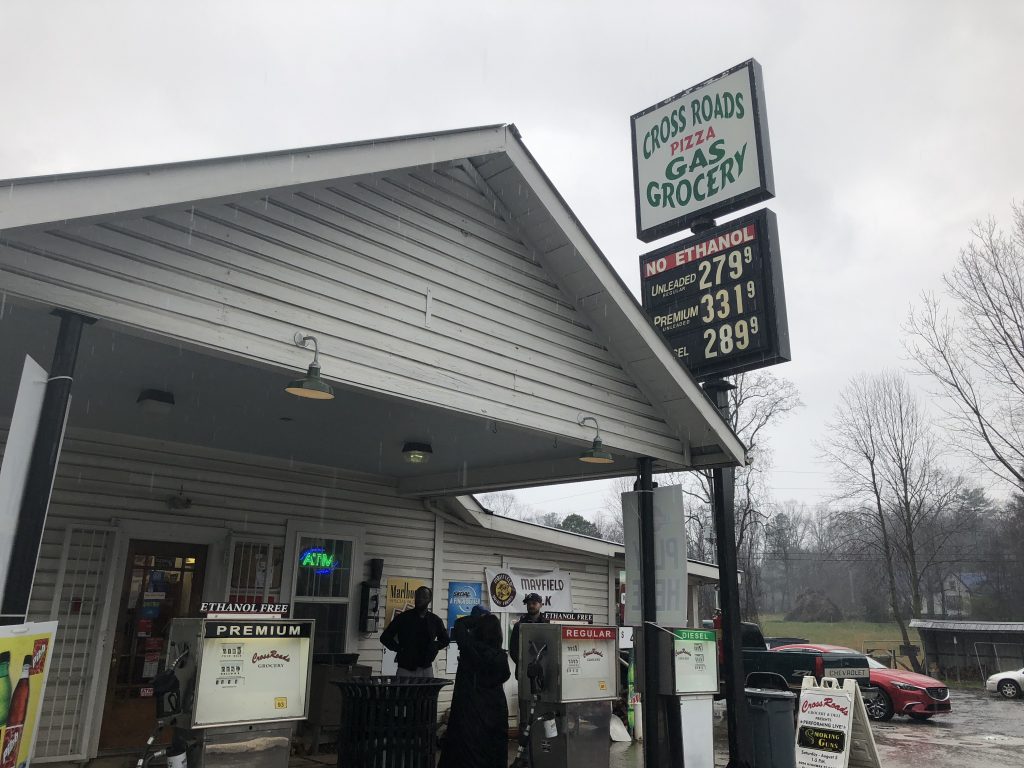 4. Wine Down for the Weekend
Who knew Georgia has it's on Napa Valley? It wasn't until recently that I discovered North Georgia had so many wineries, and Chateau Meichtry in Talking Rock was the perfect way to spend a rainy Saturday. They have a variety of wine tasting flights to choose from. We opted for the tasting that included 6 wines and a double pour of wine in a chocolate cup. Not bad for $12! The staff was incredible and knowledgeable, the live music was a nice touch, and they served cheese and crackers. There is also a beautiful outdoor sitting area, but because of the weather we weren't able to enjoy it. I'll definitely be visiting again, as it is the perfect place and space for a good "wine" down.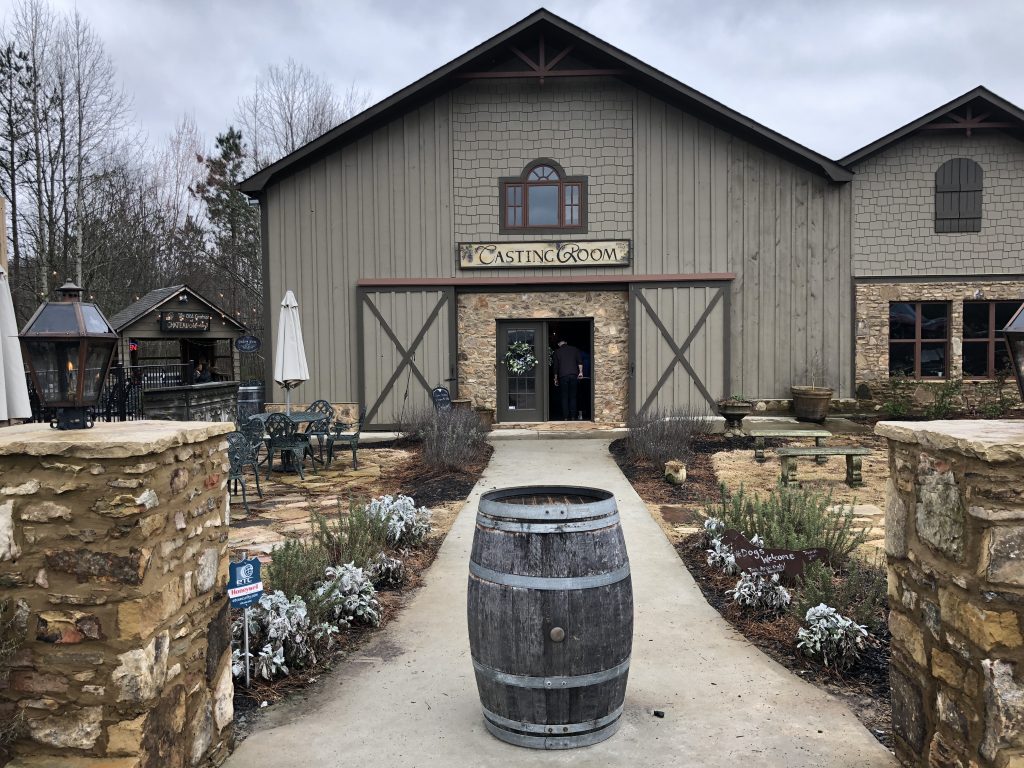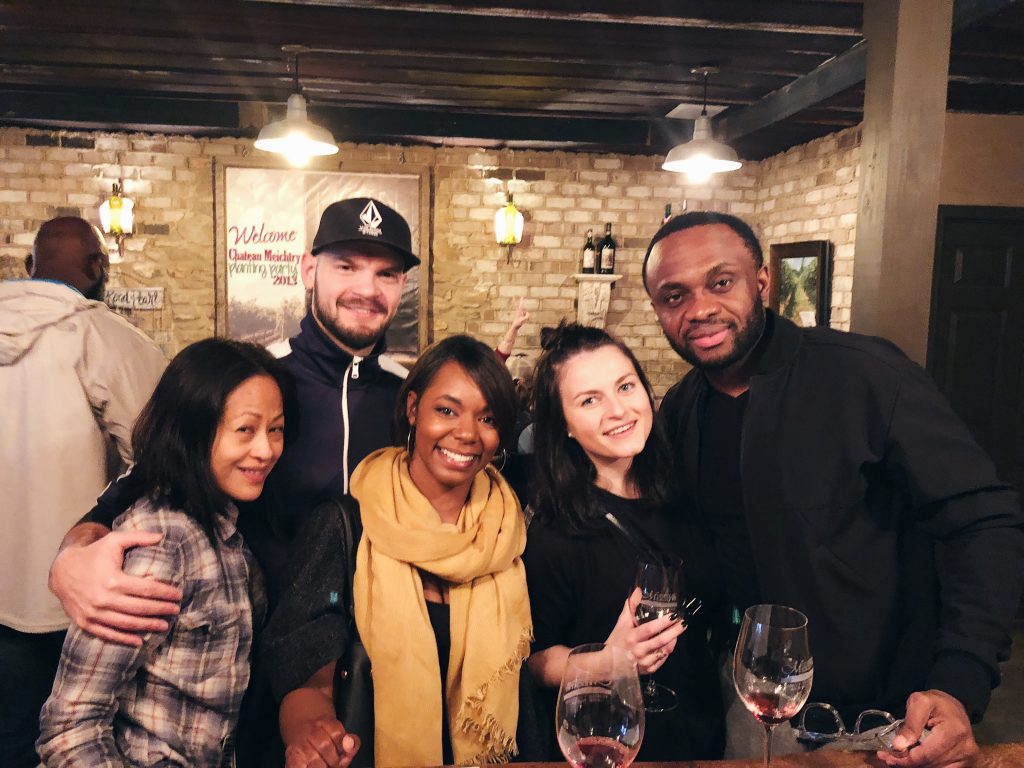 Road trips with Mazda will never get old, neither will exploring all the amazingness that Georgia has to offer with some of my favorite people. Do you have a road trip crew? Where are some of your favorite places you've visited? Leave a comment below, I'd love to hear!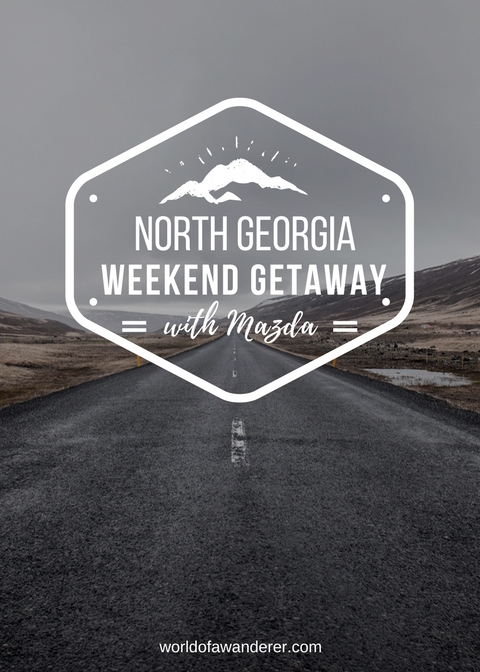 Special thanks to Mazda for this collaboration. As always, all opinions are my own.