Where to Stay in California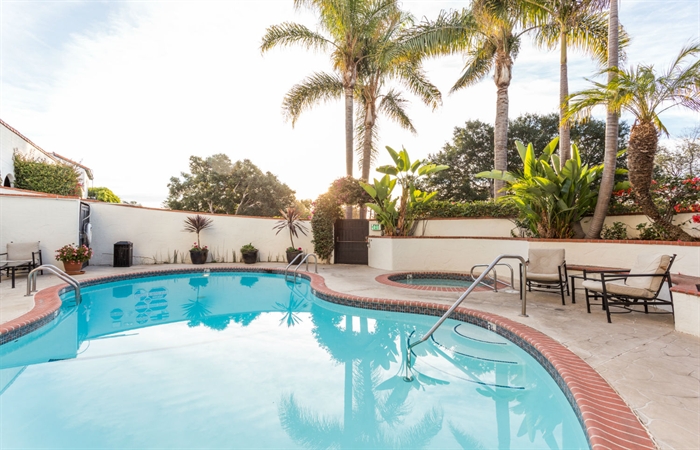 This article is part of the Hipmunk Hotels Campaign
Headed to California? Here are 5 boutique hotels you should keep on your radar when visiting the Golden State.
Hyatt Place San Jose: Enjoy Family-Friendly Attractions
Located near tons of family attractions, the Hyatt Place San Jose/Downtown is the perfect hotel for a family getaway. Spend the day whizzing and whirling on rides at the action-packed Great America theme park. Take flight on the thrill ride Flight Deck, or if slower rides are more your speed, check out the Carousel Columbia. Want to cool off a bit? Hop on over to Raging Waters, where the family can slip and slide down water slides or have a relaxing ride on the family raft ride. Also located near the hotel is one of the top children's museums in the Nation. The Hyatt Place San Jose is the perfect place if you're looking for some family fun nearby.
EZ 8 Motel San Jose II: Bring the Pets Along
If you're looking for a pet-friendly bargain hotel in a great location, the EZ 8 Motel San Jose II is your place. Not only can you bring along the pet without incurring additional fees, you get great accommodations for only $60-$80 per night. Talk about a steal! Enjoy comfortable rooms with plush pillow-top mattresses, cable TV with premium channels, high-speed internet access, and more. Conveniently located to the airport and the Light Rail System that will take you to other locations, the EZ 8 Motel is a great option for the budget-conscious pet-loving traveler.
Hotel De Anza: A Combination of Art Deco and Modernity
With a combination of classic Art Deco architecture and modern comfort, Hotel De Anza boasts of boutique-style service at its finest. The 100-room hotel offers a variety of accommodations, from Classic King rooms to Penthouse Suites, whatever suits you. All rooms include plush pillow-top beds with luxury linens, flat-screen TV, refrigerator, power outlets that include USB ports, and exclusive bath amenities by Nest. Guests can also enjoy complimentary snacks from the "Midnight Snack Box," as well as access to the 24-hour fitness center
Hotel De Anza takes boutique service a step further and offers vacation packages suitable for every budget. Whether you want a romantic getaway with your loved one, or want to simply rest and refuel alone, Hotel De Anza has you covered.
Montecito Inn: Have Some Fun in the Sun
Located in one of Santa Barbara's most upscale neighborhoods, Montecito Inn offers luxury accommodations at an affordable price. It gets better. This boutique hotel is just a short drive from some of Santa Barbara's most popular beaches and seafood restaurants. With mild year-round weather, this makes the perfect location for some fun in the sun along the California coast. Whether you're looking to kick back and relax on Butterfly Beach, catch some waves at West Beach, or have some family fun at East Beach, Montecito Inn is convenient to them all.
Spanish Garden Inn: Pamper, Rest, Repeat
If you're looking for a little R&R or an intimate retreat, the Spanish Garden Inn is the place for you. Enjoy in-room spa treatments, private gardens, and a sparkling pool. This Zen-like Santa Barbara boutique hotel has everything you need to ensure your stay is an unforgettable one. Choose from a variety of healing spa services that will undoubtedly leave you feeling refreshed and rejuvenated.