Picture Keeper: The Best Way to Backup Photos on Your Phone While Traveling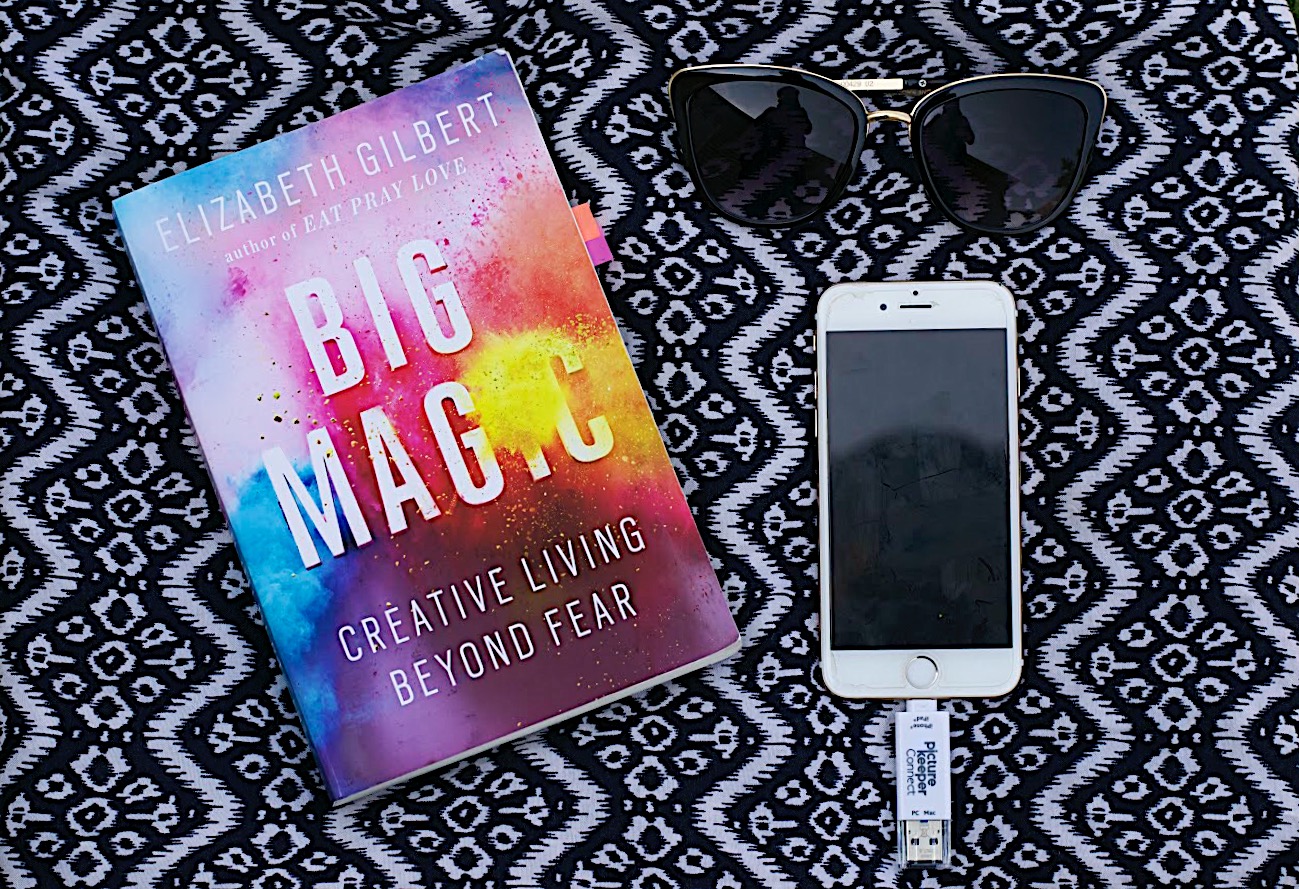 Can I take you down memory lane for a moment? Remember the pre-digital days when disposable cameras were the bees knees? Ok ok, maybe they weren't all of that, but they were affordable and got the job done. Plus, there was the anticipation of waiting that one hour at your local CVS or Walgreens Pharmacy to get them printed. I mean, that was half the fun, right? Standing at the counter, flipping through your prints, seeing how awesome or awful your photos came out. Ahh, those were the days! But, thank God for the technology advancement and smartphones (aka the best thing since Golden Girls) because let's be honest, having to print a photo just to scan and upload it to Facebook was not all that fun or convenient. Now, in the Insta Era, we literally have everything in the palm of our hands, and with a couple of clicks we can share photos, videos, basically our entire lives in two shakes of a tail feather.
Being a travel blogger/photographer means my life is pretty much in my phone, especially my photos. I used to take a lot of photos with my rinky dink disposable cameras, but now I take an insanely ridiculous amount of photos (there are 8,203 of them sitting in my camera roll as I type). Partly because it, obviously, takes me 103 takes to find one half-decent selfie, but mainly because I love documenting my travel ventures to share with my amazing readers and followers.
However, all these photos take up sooo much space on my phone and I'm constantly getting the dreaded, "Memory Storage Almost Full" on my iPhone…ARGH! So, I'm either constantly deleting photos (which is so hard for me, because hoarder), or deleting apps to make way for new photos. Who can relate? Seriously guys, I can't be the only one.
I've tried backing my photos up on iCloud, uploading them to Dropbox, saving them to an external drive, but I'm still a little leery of cloud services, and I'm not consistent enough with manually uploading and backing them up on Dropbox or an external drive. However, I recently discovered Picture Keeper Connect and it has been a Godsend! This device is a mobile USB drive that makes it easy to connect and transfer photos, videos, and contacts to the device, keeping all your memories safe. Plus, it is the easiest way to backup your photos on your phone while traveling.
How Does it Work?
Picture Keeper Connect has its own built in software, so you don't have to go through the muss and fuss of downloading any sort of software on your phone or computer. It's really as easy as 1, 2, 3:
Connect the device to your smartphone, laptop, or tablet (compatible with iOS, Android, Mac, Windows)
Launch the

Picture Keeper App

Click "Start Backup"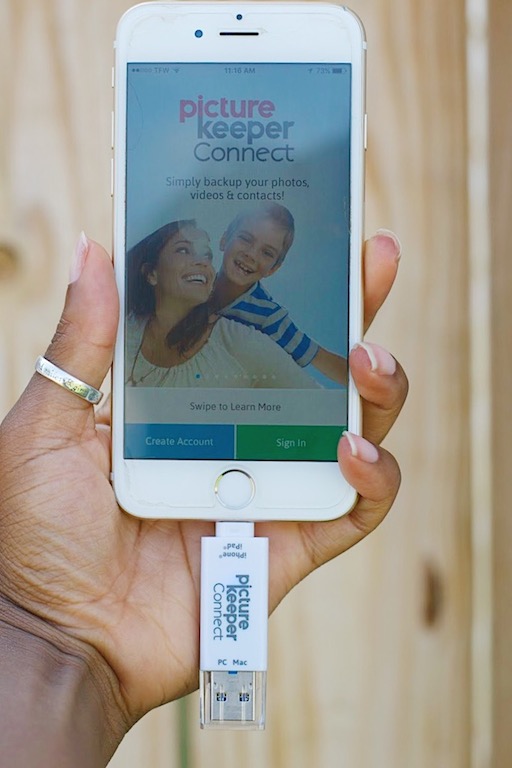 That's it! Once the initial backup begins it will save all photos, videos, and contacts. After that, any time you backup your photos it will only save new photos, so you don't have to worry about duplicate photos or figuring out which ones you've already saved.
Who is it For?
Picture Keeper Connect is perfect for any and everyone wanting to make sure their photos and memories are kept safe. For example:
Travelers – You seriously never know what can happen when you're on the road…lost or stolen phone, your phone glitches out and you lose half your photos (like

that one time in Dubrovnik

), or who knows, you might drop it in snow while skiing (like

that one time in Sarajevo

) and your phone, with all your awesome photos and videos, is a goner. You just never know. This device is small and easy enough to just throw in your bag without taking up a lot of space and weight.
Parents – Because tons and tons of baby/kid pics, duh. I mean, wouldn't it be a shame to miss little Timmy's first steps because you don't have enough space on your phone?
Grandparents – I don't know about your grandparents, but my grands are not exactly the most tech-savvy people, so a device that can help them back up their photos in 3 easy steps is PERFECT!
Photographers, event planners, etc – If your business revolves around photos and/or sharing photos, ideas, information, visions, etc then yep…this device's for you!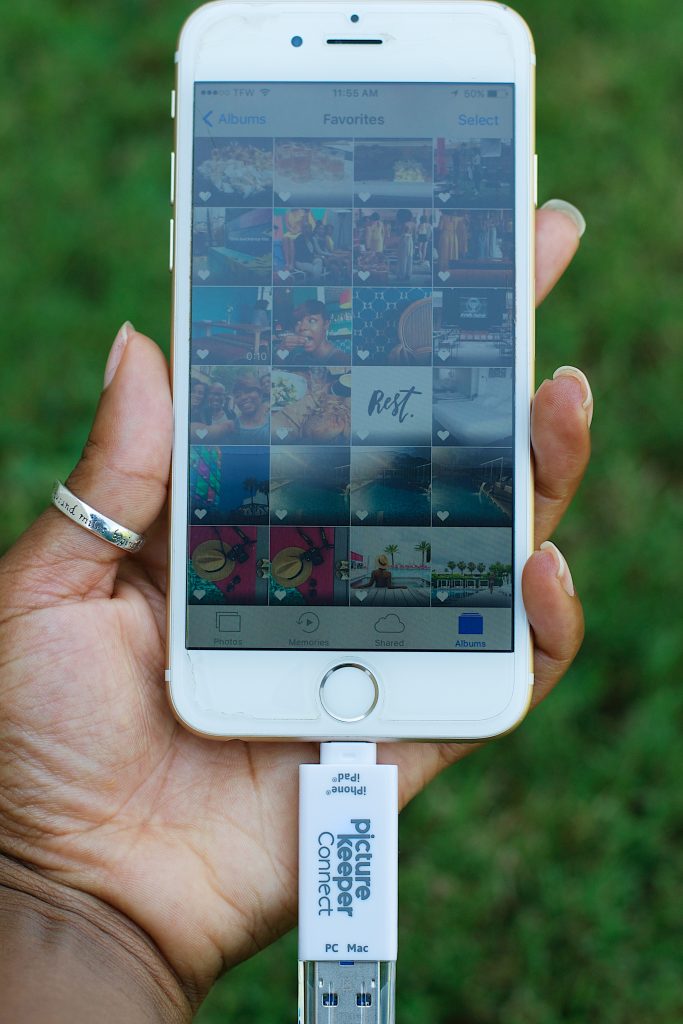 More Awesomeness About Picture Keeper Connect
You can backup multiple devices with the Connect (that  old phone that sitting, collecting dust in a drawer that you seemingly can't get the photos off of…back it up with the Connect)
It doesn't require WiFi or data in order to use it
You can move files between wireless devices and computers
It comes in different capacity sizes: 16GB, 32GB, and 64GB
No monthly fee
No software to download, or wires to connect, or passwords to remember
They also have a 

Share Your Photos app

which is amazing for creating your own personal albums/events that can easily be shared with family and friends. Only guests with your event ID can view your event, which is a great alternative to posting more personal photos on social media for the world to see, or dealing with the hassle of trying to share photos via text or email.
Alright, I've told you about how frickin' awesome this thing is, now, how do you get your own? Click here! And, because I love you guys so much, use promo code WORLDOFAWANDER to get 40% off any purchase.
Are you feeling lucky?!
---
---
Giveaway ends August 25, 2017
How do you usually back up your photos while traveling? Have you ever tried a mobile USB? If so, what was your experience?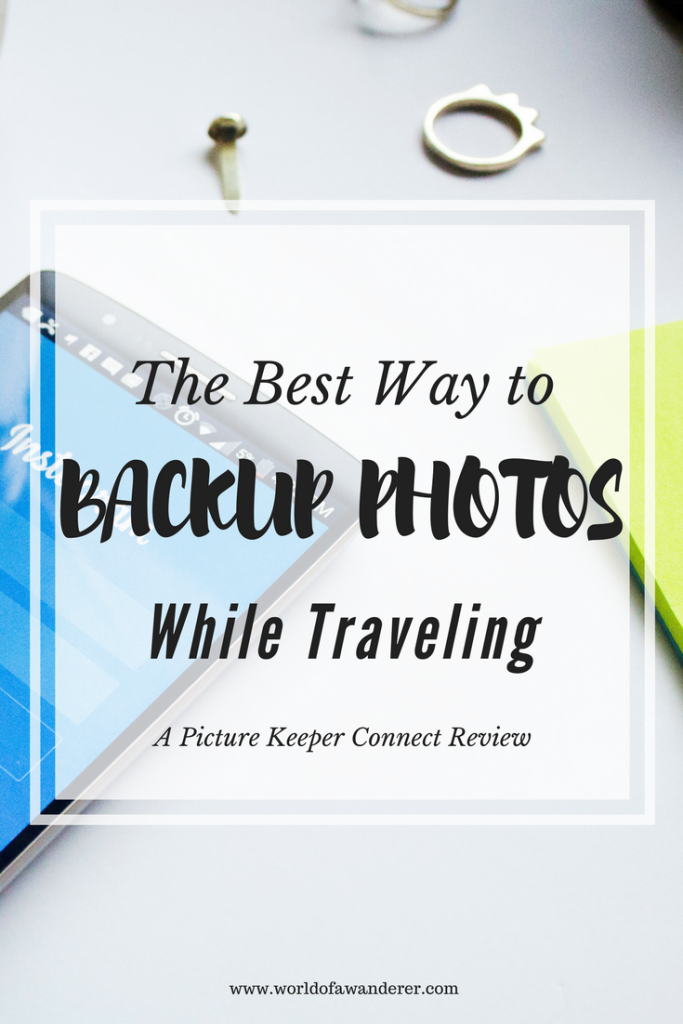 Special thanks to Picture Keeper for providing me with a complimentary device for this review and giveaway. As always, all opinions are my own.