Adventures in Albuquerque: 5 Fun Things to Do in Albuquerque, New Mexico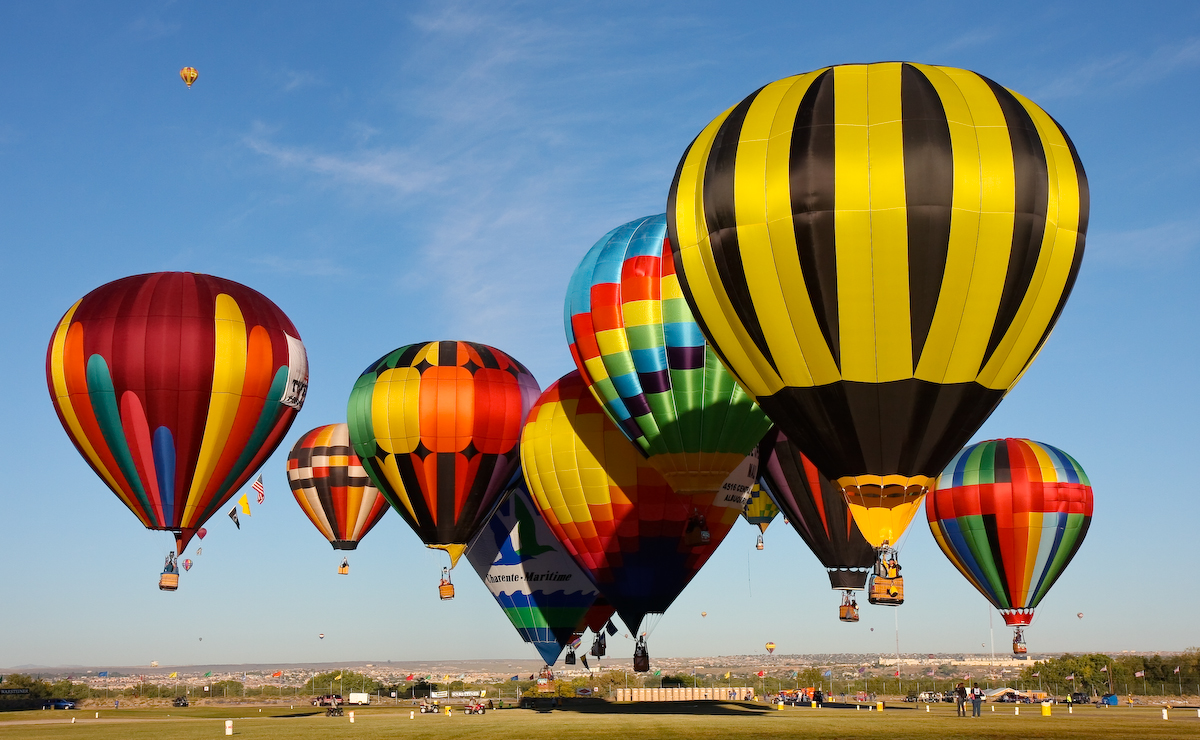 Many of you may know about Albuquerque from the hit TV series "Breaking Bad," or perhaps you've simply passed through on the way to Santa Fe or Taos. In recent years, Albuquerque has become a rapidly growing destination for travelers. If you find your way to ABQ, here are five fun things to do.
Soar High on the Sandia Peak Aerial Tramway
As North America's longest aerial tram, the Sandia Peak Tramway is an absolute must! Take in inconceivable panoramic views of Grande Valley and the Land of Enchantment as you soar high above Albuquerque. Spanning 2.7 miles of breathtaking terrain, the tramway stretches from the eastern edge of Albuquerque to the Sandia Mountains and offers views that extend over 11,000 miles.
To kick up your experience a notch, try going around sunset, when you'll see the true beauty of nature and you can watch as the skies are painted pretty purples, blues, and pinks. The ride takes about 15 minutes, and once you reach the top, you can enjoy activities such as hiking and bird-watching.
Attend the Albuquerque International Balloon Fiesta
Image via Flickr by OpenThreads
Not only is Albuquerque known for the longest tram, but it's also known for the world's largest hot air ballooning event. Here, the Albuquerque International Balloon Fiesta challenges you to "inflate your imagination." Every October, people from all over the world flock to Albuquerque to witness balloon-filled skies over the course of nine days. Hundreds of balloons take flight at the break of dawn from Albuquerque's Balloon Fiesta Park. Don't miss the Balloon Glow in the evenings, when the propane burners illuminate the night sky.
Peruse and Party in Old Town
See the place where it all began over 300 years ago in historic Old Town Albuquerque. Here, you'll find hoards of museums, shops, eateries, and galleries. Explore the botanical gardens or drop in to one of the many art galleries.
Old Town may be steeped in deep history, but that doesn't mean you can't still party like it's 1999 (or, you know, 2017). In Old Town, you'll find QBar located inside Hotel Albuquerque. Dance the night away in this upscale lounge while sipping exquisite cocktails and enjoying exotic appetizers. Whether you start your evening here or it's your last stop, it's the perfect location near downtown and so many other things to do.
Explore the Albuquerque Volcanoes
New Mexico isn't known as the Land of Volcanoes for nothing. This state has the largest number of volcanoes in North America. None of them are still active, which makes them perfect for exploration. Albuquerque's Volcano Park is located in Petroglyph National Park, and locals call it The Three Sisters or The Albuquerque Volcanoes.
Discover Pueblo Indian Culture
Founded by the 19 Pueblo Indian tribes of New Mexico, the Indian Pueblo Cultural Center is a world-renowned museum that you should explore, even on the shortest of trips. Here, you'll find artifacts, exhibits, hands-on learning activities, and entertainment. Be sure to stop in on the weekends, when you can see traditional Native American dances and artist demonstrations.
Have you visited Albuquerque? If so, what are some of your recommendations?
This article is part of the Hotel Planner Campaign.