Road Tripping to Myrtle Beach in the Mazda3
You guys know I love a good road trip, so when my brother asked if I wanted to hit the highway and drive up to Myrtle Beach for the weekend, I was all game! Naturally, I was excited about the beach, but I was also super stoked to partner with one of my favorite companies and test out the new 2018 Mazda3 Grand Touring.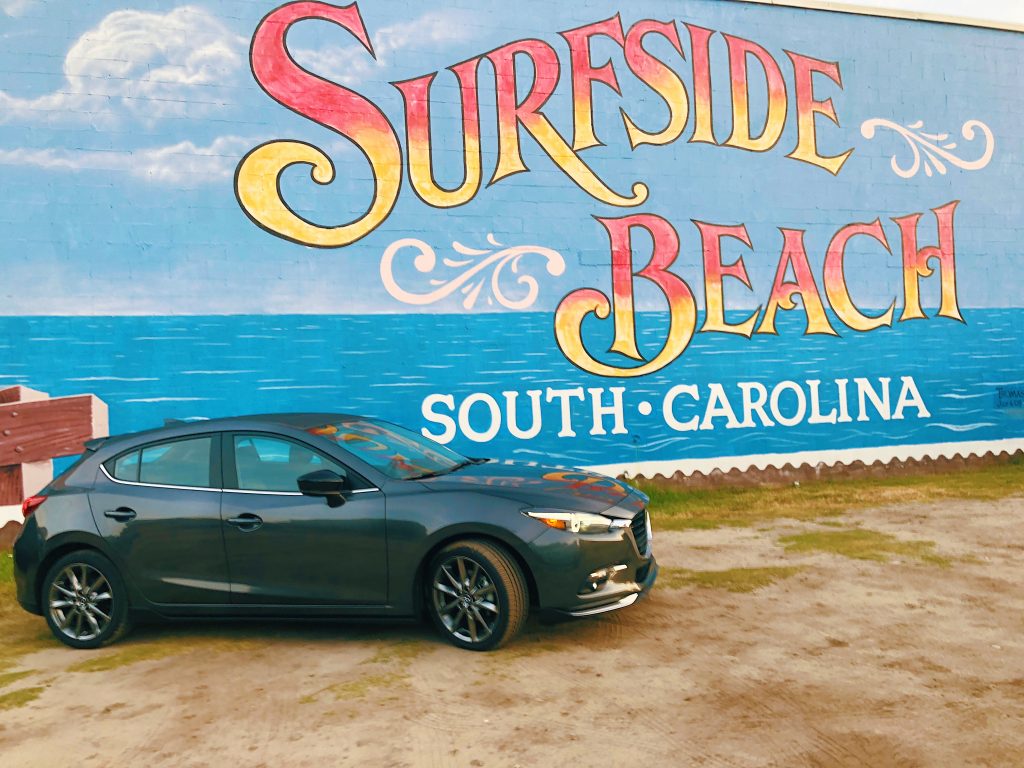 Before I go on and on about my obsession with this car, because hatchback, let me just give you a little back story. Though my brother and I used to travel with our grandparents when we were younger, we actually haven't taken a trip together in 19 years. That's a long time! So, I was excited to welcome my brother into my world of wander. He's very laid back, all work and school and no play, so it was my goal to make this trip an adventure, and thanks to Mazda, I did just that.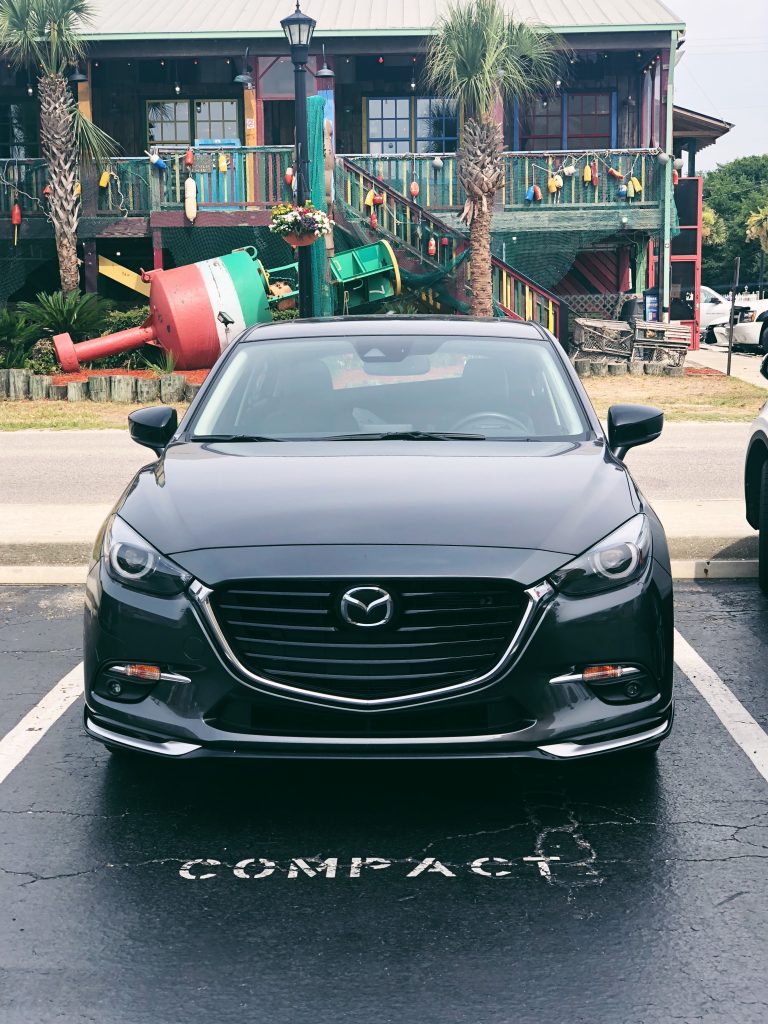 Myrtle Beach is about a six-hour drive from Atlanta. So, plenty of time for catching up (we live in different cities) and concerts in the car (me as the lead singer, back up dancer, and everything in between of course). It was a smooth ride, and the navigation system got us there without a hitch. Once we arrived at Myrtle Beach, it was full of food, fun, and firsts. We even checked a few things off our bucketlists, such as jet skiing and taking flight on a helicopter ride.
---
---
Getting Around Myrtle Beach
I've been to Myrtle Beach a few times. The first few visits we stayed on the North end of the beach and never strayed further than walking distance or beyond a jaunt to Broadway at the Beach, so a vehicle wasn't necessarily needed. However, this trip we stayed on the South end of Myrtle Beach and a vehicle was absolutely needed! We drove back and forth so much from South to North and vice versa, I can't imagine shelling out cash each time I needed to take an Uber.
Lucky for us, we got to cruise around town in the Mazda3, which not only glided along the streets of Myrtle Beach (seriously, one of the smoothest riding cars I've driven), but also super efficient on gas. As I previously mentioned, it's about a 6-hour drive from Atlanta to Myrtle Beach, so having something fuel efficient was a must. With 37 highway MPG, the Mazda3 was definitely sufficient; as we only had to fill up twice during our 4-day, 12-hour, round-trip journey.
Besides being fuel-efficient, I also loved the style and body of this car. I've been obsessed with hatchbacks lately, so when the fine folks at DriveShop delivered this beaut I was over the moon. Even my brother was like, "You really love hatchbacks, don't ya?"
Why yes, yes I do.
The Mazda3 is perfect for two people. It's roomy and spacious, even for my brother who towers over me at around 6'1. There was also plenty of room for our luggage and all things beach. However, it probably would not be sufficient for a family or more than 3 people on a road trip. We had to let the two back seats down for all our things to fit.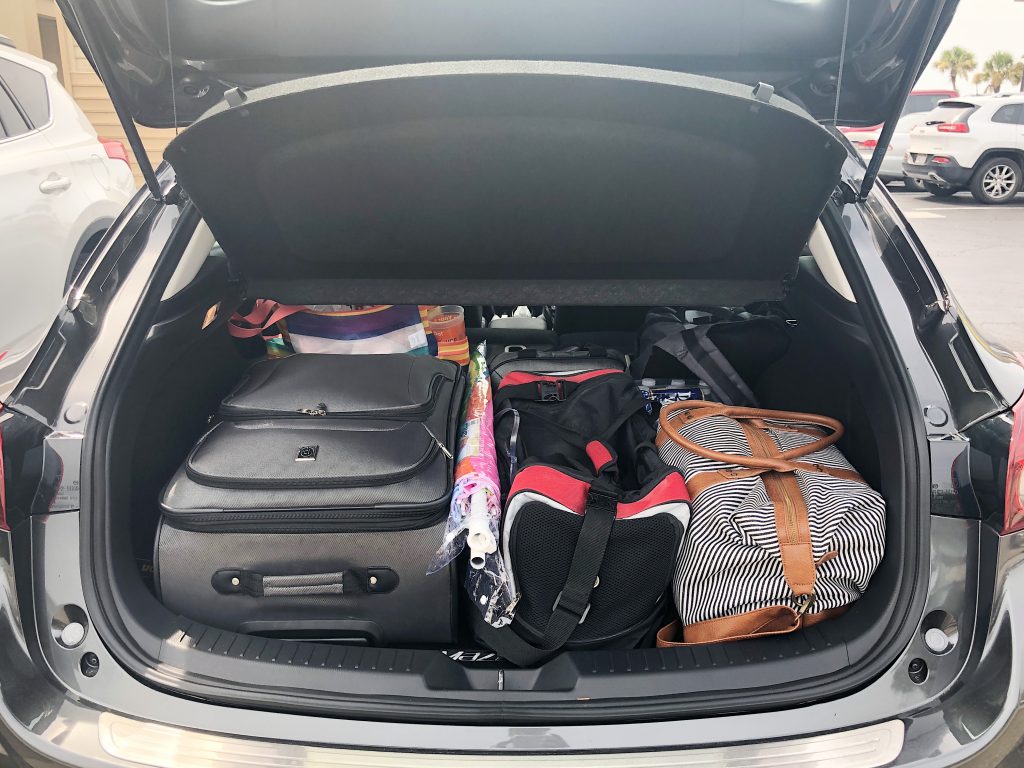 What Else I Loved
Radar Cruise Control: this is my absolute favorite feature on the Mazda3. It allows you to not only set cruise control, but it will also monitors the traffic ahead of you and will keep you at a consistent, preset distance. Basically, it will break for you when you get to close to the vehicle ahead of you. It is PERFECT for road trips with long stretches of highway.
Active Driving Display: Another favorite. It displays the current speed limit, your speed limit, and upcoming directions if you're using the navigation system
Proximity Key: This seriously had me spoiled. As long as the key is on your person, you can simply unlock and lock the door with the press of a button. So, no searching in the abyss of your bag looking for your car keys.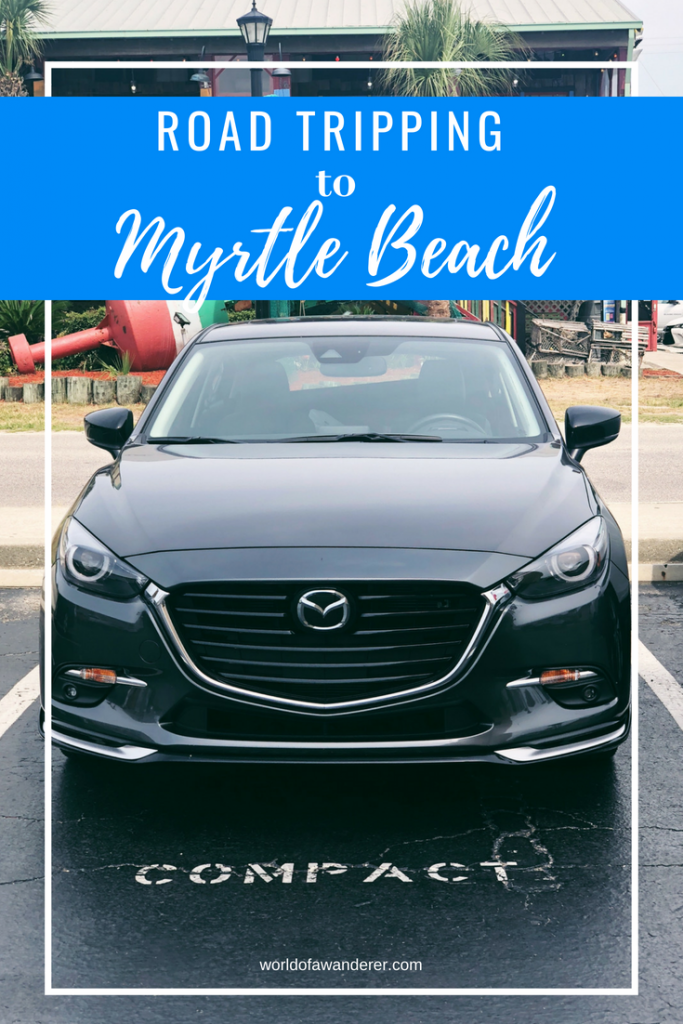 Special thanks to Mazda for providing us with the Mazda3 Grand Touring for our driving pleasure. As always, all opinions are my own.