Hipmunk Hotels: Best Hotels in Fort Myers, Treasure Island, Coco Beach, and More to Enjoy Some Fun in the Sun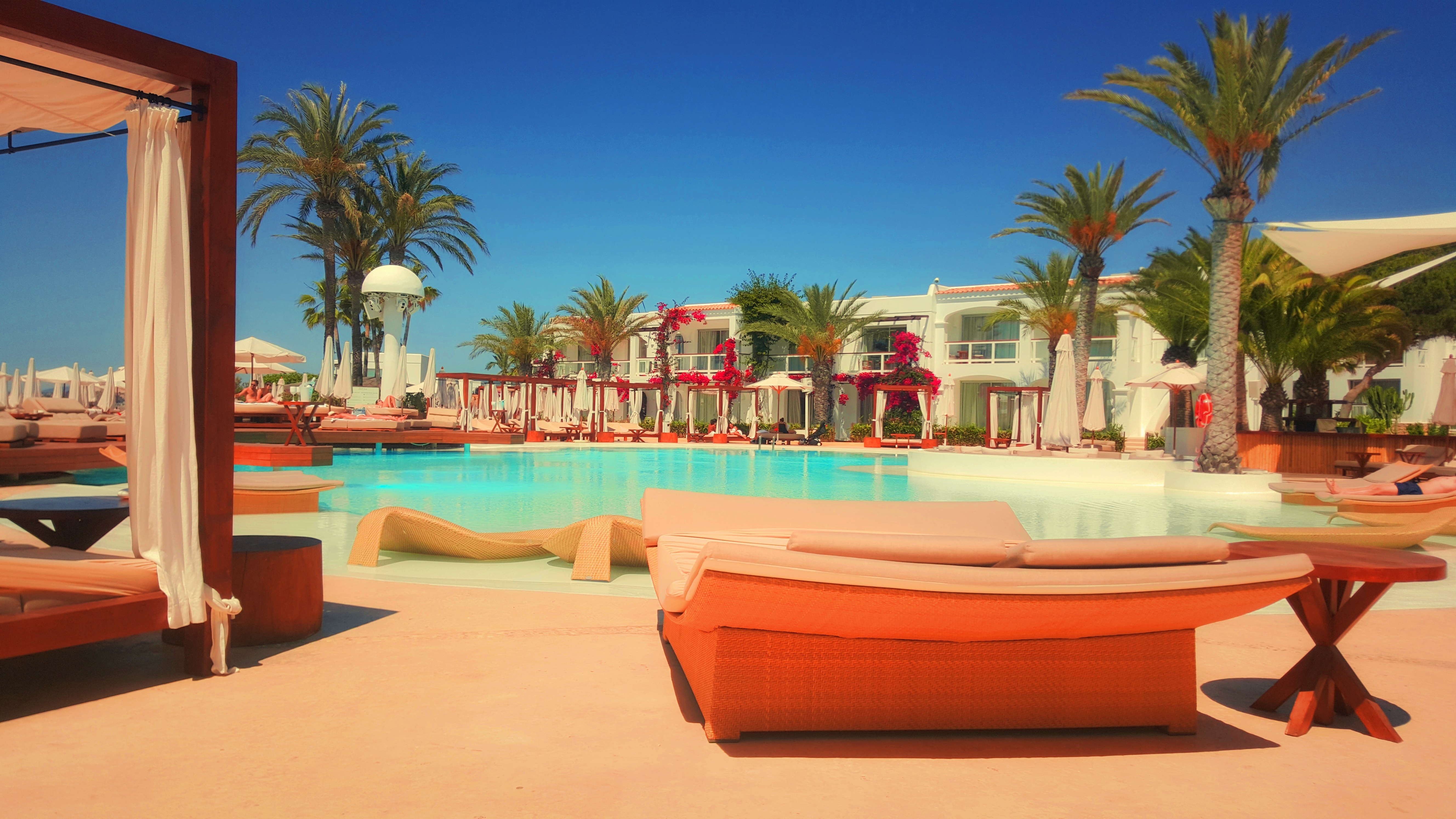 This article is part of the Hipmunk Hotels Campaign
With warm weather, practically year round, and beaches that stretch for hundreds of miles, Florida has definitely earned the title "Sunshine State". Family adventures, fun in the sun, nature lovers, there's something for everybody. Also, no vacation is complete without an awesome hotel to accommodate you. Here's a list of some Floridian Fun in the Sun destinations. activities, and affordable hotel options nearby.
Enjoy The Arts in Jacksonville
There's certainly not a shortage of things to do in Jacksonville. If you're into culture and arts this is your place. Check out the Riverside Arts Market, full of artisans selling everything from crafts, jewelry, paintings, foods, and beyond. Also, there's the Cummer Museum of Art and Gardens. Walk through a myriad of immaculate gardens, and a broad range of art pieces. There's also lots of interactive things for kids to enjoy. Want to stay somewhere centrally located and convenient to all the sites, check Hipmunk for cheap hotels in Jacksonville.
Take a Walk on the Wild Side in Fort Myers
Home to the J.N. "Ding" Darling National Wildlife Refuge, Fort Myers is a prime destination for animal and wildlife lovers. Here you will spot countless species of birds, as well as alligators, crocodiles, and other wildlife. Also, be sure to visit the Calusa Nature Center and Planetarium where you will see Floridian native animals. You can also experience the wetlands, visit the butterfly house, or even catch a laser show! After a day of exploration, retire to one of these comfy hotels listed on Hipmunk.
Get Some R&R in Treasure Island
You're not likely to find any buried treasures here, but this magical beach is a jewel itself. Away from the hustle and bustle of some of the bigger cities, Treasure Island has more of a "laid back" vibe. You can throw on your favorite sunnies, kick back, relax, and enjoy the white-sand beaches. For some ultimate rest and relaxation, check out these beach-front hotels on Treasure Island.
Become One With Nature in Gainesville
Gainesville is probably most known for football, as it is the home of the University of Florida and the Florida Gators. Given this, it is a Floridian city that is sometimes overlooked as a vacation destination, but for Nature Enthusiasts it's a must visit. Spend a few hours perusing the Florida Museum of Natural History. Learn all about Florida's natural history, be WOW'd by the Wicked Plant Exhibit, be bemused by the Butterfly Exhibit, and definitely don't forget to meander through the Mammoth and Mastodon Exhibit. Also, be sure to visit the cultivated gardens of Kanapaha Botanical Gardens. These gardens are made up of 62 acres of various plants, flowers, trails, and wildlife. Want to find a hotel convenient to these attractions? Check out convenient and cheap Gainesville hotels on Hipmunk.
Have some Fun in the Sun in Cocoa Beach
Whether you want to bum the beautiful beaches or partake in some extreme adventure, Cocoa Beach allows you to do it all! Cocoa Beach is located along Florida's Space Coast, making it an ideal location for a fun, family, vacation. Visit the Kennedy Space Center or hit some waves for some adventure water sports. You can find activities ranging from kayaking, parasailing, paddleboarding to jet skiing and kiteboarding in this iconic beach town. Looking to stay somewhere within steps of the beach? Check Hipmunk for cheap ocean-front hotels.
There you have it! Some incredible Fun in the Sun Floridian Destinations and Hotels. Enjoy your trip!