Airbnb Alternatives: Vacation Rental Websites You Should Know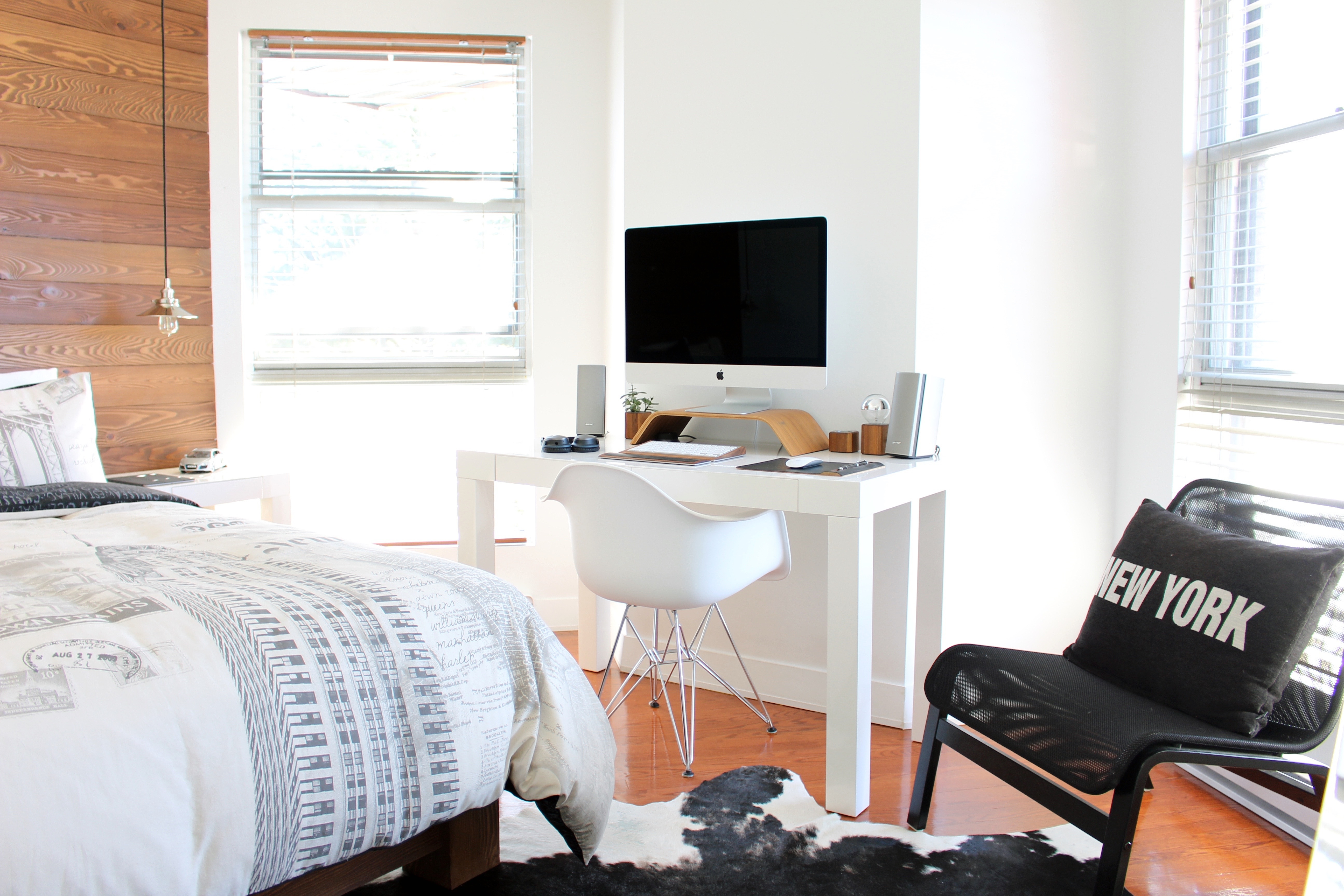 Sometimes hotels just don't cut it, especially when traveling with a family or a large group of friends, or even if you're a solo traveler, such as myself, who just want to stay somewhere unique. An often-overlooked alternative to hotels are vacation rentals. Often times you can rent properties long-term or short-term; whatever fits your needs. You can rent homes, apartments, condos, beach houses, tree houses, yurts, you name it, you can probably rent it. You just have to know where to look.
By now, we have all heard of Airbnb for accommodation rentals and if not shame on you let me bring you out of the Dark Ages. Airbnb is an online community where hosts can list their properties, and people can discover and book accommodations in over 190 countries around the world. It's pretty awesome, to say the least. If you've never booked an Airbnb, click here and enjoy $30 off your first stay, on me :).
As much as I love Airbnb it is not the be all and end all for renting accommodations. There are tons of other sites that you may not have even heard of that offers vacation rentals at affordable prices. So here is a list of sites you should know…Bookmark it, Pin it, Save this post for later:
FlipKey is powered by TripAdvisor, so not only do you have over 300,000 vacation rentals to choose from, you also have access to authentic guest reviews and photos from the largest travel community in the world. Flipkey also verifies each owner and property, through background checks and authentication process, to ensure all owners are legit and that guests have peace of mind and reassurance when booking properties.
Here's another favorite. Like the other sites, Roomorama offers short-term accommodations; rent a single room or an entire property. Roomorama offers about 300,000 properties in about 5,000 locations. Whether you're looking for a swanky Manhanttan loft, or an entire Balinese villa for some R&R, Roomorama has you covered. One of the other great perks about Roomorama is you receive a $50 credit to use towards your first booking when you sign up here.
This is one of my favorite sites for booking accommodations. With over 960,000 properties, worldwide, you definitely won't find a shortage of options. Not only does Booking.com have a "Best Price Guaranteed" policy, they also have free cancellation on most rooms. For somebody like me who will change my mind on whim, this is perfect! I also love this site because it's a one-stop shop. You can search hotels and vacation rentals all in one place. Unlike some of the other sites, they also allow you to book all rentals instantly. There's no waiting for an owner's approval. They make the entire process painless and convenient.
Known for their "Handmade Hospitality", this site is the concierge service of short-term rentals. You will only find them in select cities, such as London, Los Angeles, New York, Paris, and Rome, but each home is carefully curated by One Fine Stay. They visit each and every home and make it presentable for guests. They even go as far as stocking the bathroom with Kiehl's toiletries, towels, and providing pristine linens for the beds. It's like a hotel and vacation rental all wrapped up in one. Also, if discretion and privacy is of utmost importance (any celebs or public figures reading WOAW? This is for you 🙂 ) One Fine Stay ensures both the owner and renter remain anonymous. Another nice touch, a representative from One Fine Stay will meet you upon your arrival to make sure you get all settled and everything is up to par for you. And the icing on the cake, guests are provided with an iPhone equipped with a SIM card for local calls, data, and local recommendations to use at their leisure. Talk about service!
Of course with this type of service you're not going to find hostel-type prices. You can expect to pay a minimum of $150 USD to anywhere upward of $1300+ USD per night.
You may have heard of VRBO (Vacation Rental by Owner). It's been around for a while. It was the Airbnb before Airbnb. VRBO has since been acquired by HomeAway, another oldie but goodie. HomeAway originally targeted owners who wanted to rent their holiday/vacation property and not their main residence, but now you can find properties in over 190 countries; including everything from beach houses to castles.
The processes and policies for these 2 companies are pretty much identical.
Tripping.com is a meta-search site for vacation rentals. It searches and compares listings from all the major sites. So, if you want a one-stop shop for vacation rentals, this is your place. It is like the Skyscanner (or Kayak if you're more familiar with this site) of vacation and short-term rentals.
Tips for Booking Vacation Rentals:
ALWAYS read reviews! This is a must. Reading reviews gives you insight on the good, bad, and the ugly. When I read reviews I look for things that are mentioned repetitively (especially when it comes to cleanliness, location, and wifi). If these 3 things are repetitively getting not so great reviews that property is automatically out. Also, if a location has no reviews or very few reviews then usually it's on to the next. There's only been 1 or 2 times where the property and price WOW'd me and I took my chances. Like this amazing condo I rented in Dubai.
Only book properties that has credit card or PayPal payment options. NEVER wire money. Can we say SCAM?!
Ask the host any and all questions prior to completing your booking. For example, if the property is listed as a 3 bedroom, but the pictures aren't corresponding, ask about it. Make sure it's really 3 bedrooms and not 2 bedrooms plus a sunroom or den that can be used as a bedroom. Anything that is not clear, ask up front BEFORE you pay your money.
Speaking of photos…be sure to peep those out. No photos or 1 photo is an automatic no go for me. Actually, any listing that does not have at least 1 photo of the bedroom, bathroom, kitchen, living area is a no go for me.
Use discernment. If a property or your interaction with the host during the booking process doesn't "feel" right, then it probably isn't. Move on to the next. There are plenty more properties out there.
What has been your experience with vacation rentals? What is your favorite site for booking? Let me know in the comment section below!
Don't forget your FREEBIES and DISCOUNTS!
Airbnb: $25 off your first stay
Booking.com: Up to 50% off deals for subscribing
Roomorama: $50 credit towards a booking
Note: There are some affiliate links on this post, which means I will earn a small percentage of the sale if you purchase through them, 

at no additional cost to you

.