8 Unforgettable Things to do in San Pedro Belize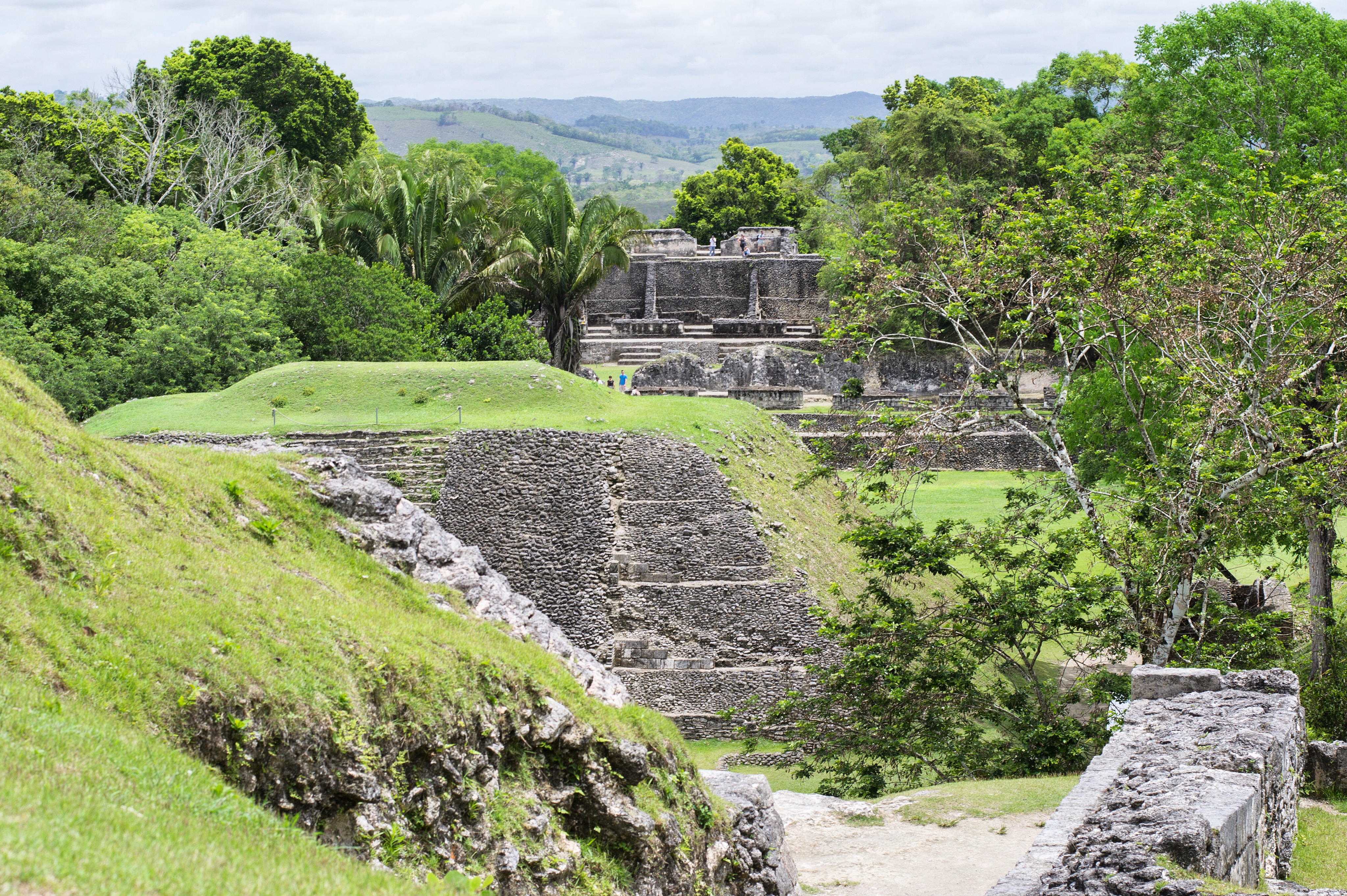 This time last year I was enjoying a post birthday trip to Belize. Why post birthday? Well, one of my friends was planning a trip to Belize and Guatemala for a family member's graduation, and my friends and I decided to invite ourselves along, because why not? It happened to be around the time of my birthday and another friend's birthday so it all worked out as just one big celebration. I didn't have any expectations for Belize because, quite honestly, I didn't know much about this small Central American country beyond tropical weather and the wondrous Blue Hole. But, as I would come to find out, Belize is a perceptible gem, rich with heritage and culture, and enough activities to placate everybody from the beach bums to nature enthusiasts and adrenaline junkies. So, here is a list of 8 unforgettable things to do in San Pedro, Belize.
Get to know the locals of San Pedro
This actually goes for any country. No one knows the best places to go, things to do, where to get the best food, the nooks and the crannies, and offbeat places better than the people that actually live there. To call the people of Belize "friendly" would be an understatement. You walk away feeling this familial connection, even if you've only known this person for a fleeting moment. So, whether it's the owner of a little hole in the wall restaurant that you share stories with over a Beliken beer or two, the workers of a tour company who takes you around the lesser known parts of San Pedro after hours, or the drunkard at the bar who seems a little sketch, but by the end of the night he's become your bestie…you should get to know these amazing people.
Speaking of locals, if you happen to be in San Pedro on a Thursday night, be sure to check out a local favorite, the Chicken Drop at Wahoo's Lounge. I say "local", but it has obviously turned into a non-tourist, tourist attraction. Here's how it goes, you pay $1 per ticket, you're given a number, and then one lucky volunteer gets to call for Chicken Security (yes, this is a real thing) to bring them their chicken. This volunteer gets to hold the chicken, swirl it around, shake it up and down, and blow into it's *clears throat*…bum. They drop the chicken on the board (which resembles a BINGO board), and whatever number the chicken poops on wins $100 BZD. Sounds silly and like much of nothing, but it's enough for those that reside there. Plus, who needs frivolous entertainment when you can stand around and watch a chicken poop :).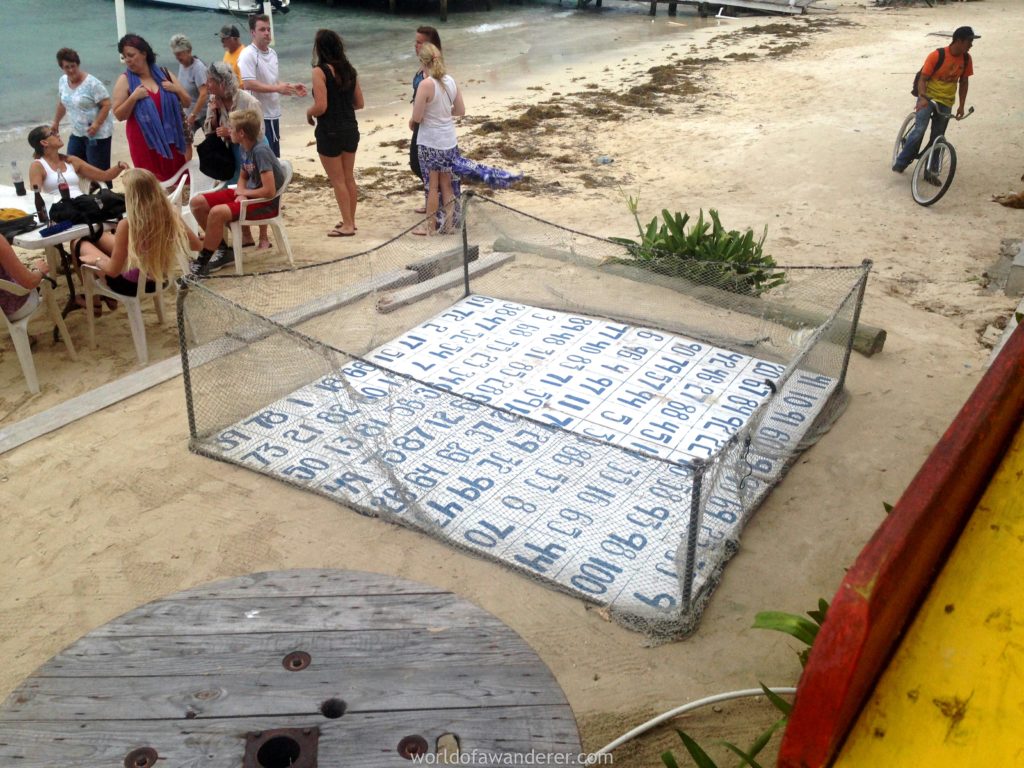 Cave Tubing
This is probably my second favorite excursion I've ever done (besides sky diving). It was adventurous and relaxing all at the same time. If you visit Belize, this is an absolute must. You guide will take you on a trek through the lush Belizean rainforest, wade across raging rivers (ok…they're not really raging, but the current can be a little strong at times), until you reach the mouth of the Mayan underworld. Here you'll float through mystical caves on an inner tube and equipped with a headlamp to view the breathtaking stalagmite and stalactite formations. You will learn of ancient rituals and ceremonies, and see remnants of Mayans who explored these very caves thousands of years ago.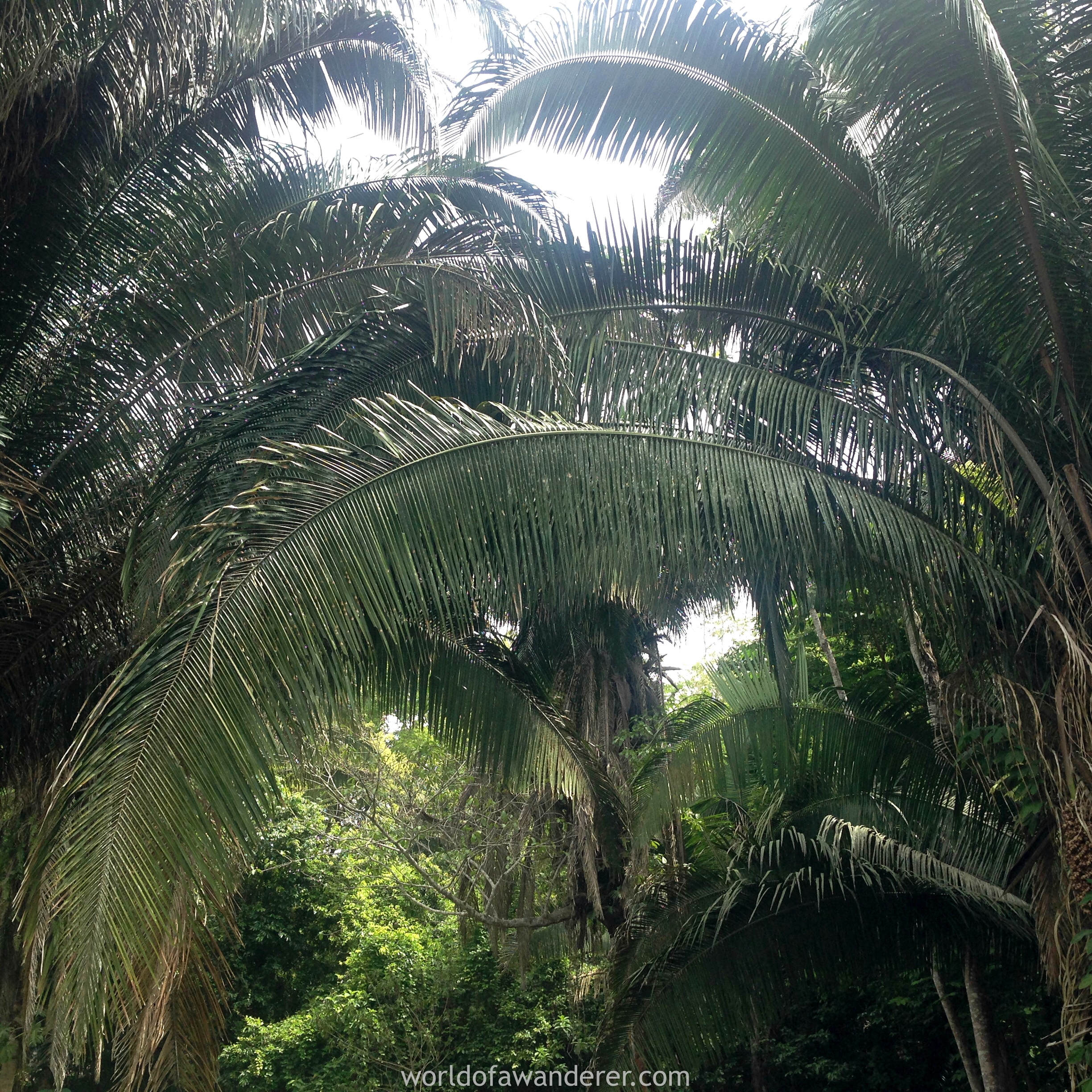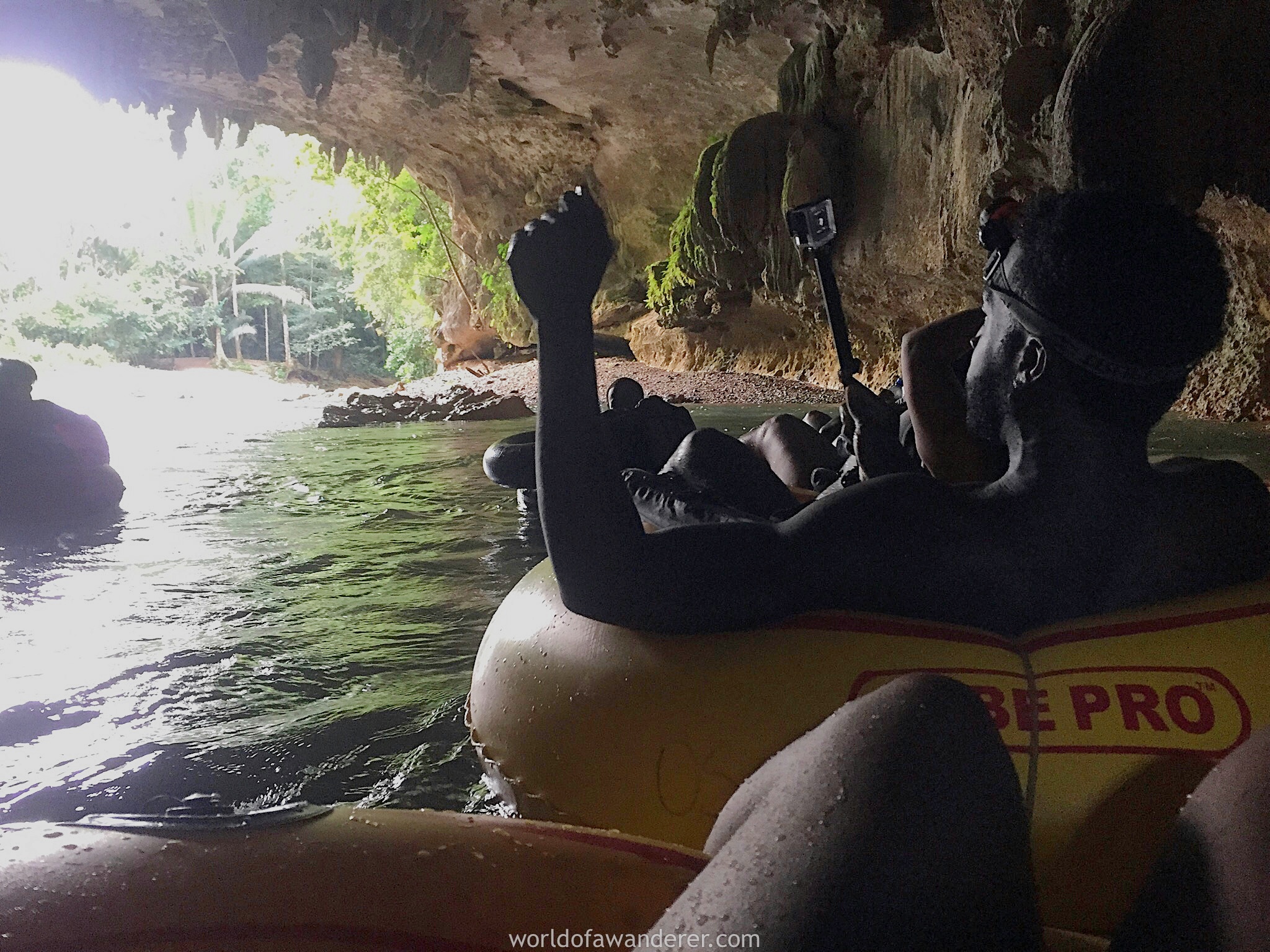 I must note, this activity is actually located on the mainland, but there are hoards of tour companies in San Pedro that offer cave tubing excursions. My recommendation is Inland and Sea Adventures. Not only do they have the best prices in town (trust me, I walked up and down San Pedro on the search to find…because, bargain shopper), but "King" David and crew goes above and beyond to make sure you have an unforgettable Belizean experience.
Visit the Maya Ruins
Pair your cave tubing adventure with a trip to the Mayan Ruins and you've got yourself one fun-filled day. My friends and I opted to combine our cave tubing excision with a trip to Xunatunich (all booked through Inland and Sea Adventures). Delve into the history of the ruins, climb to the top, and be in awe of the 360 views of the incredible country side. Also, if you look closely you can actually see Guatemala to the west.
Swim with sharks and rays at Shark Ray Alley
As Belize's most popular snorkeling site, Hol Chan Marine Reserve, and its Shark Ray Alley, are truly unBELIZEable (sorry, I had to throw in at least one pun) 🙂 No, but really, snorkeling through crystal waters, enjoying the sites of incredible coral formations, and being surrounded by nurse sharks, manta rays, and other various marine life is something like no other. To top it off, it's only about a 30-minute boat ride from Ambergris Caye out to the Barrier Reef (the second longest in the world), where Hol Chan is located, making it quite convenient for visitors.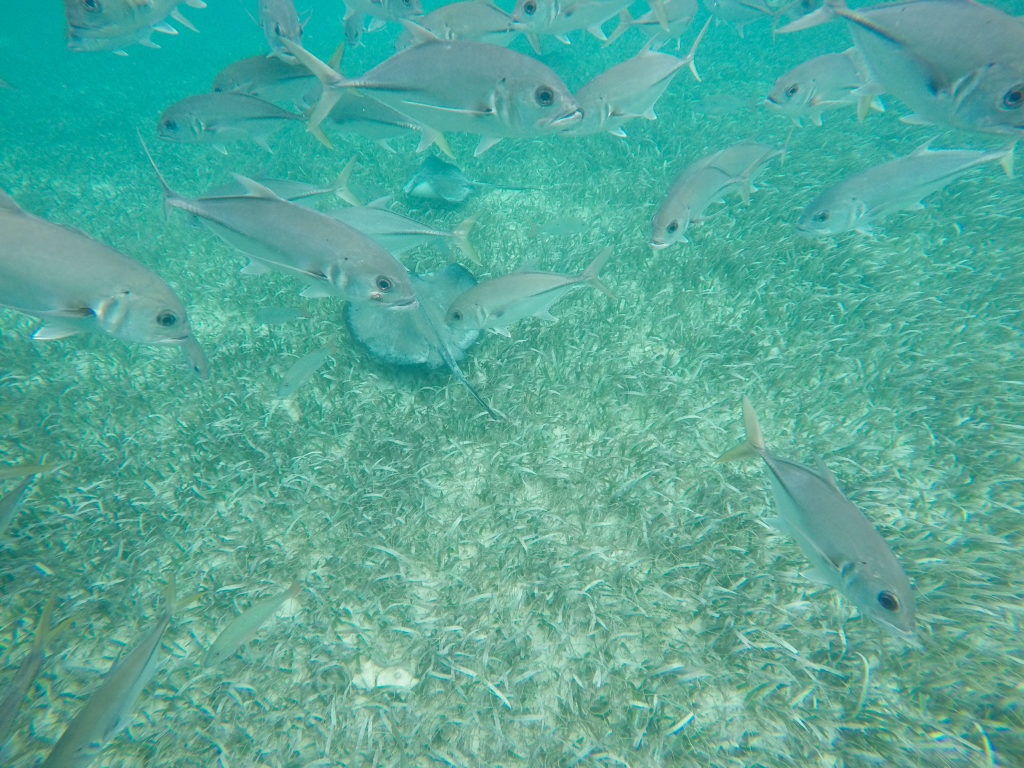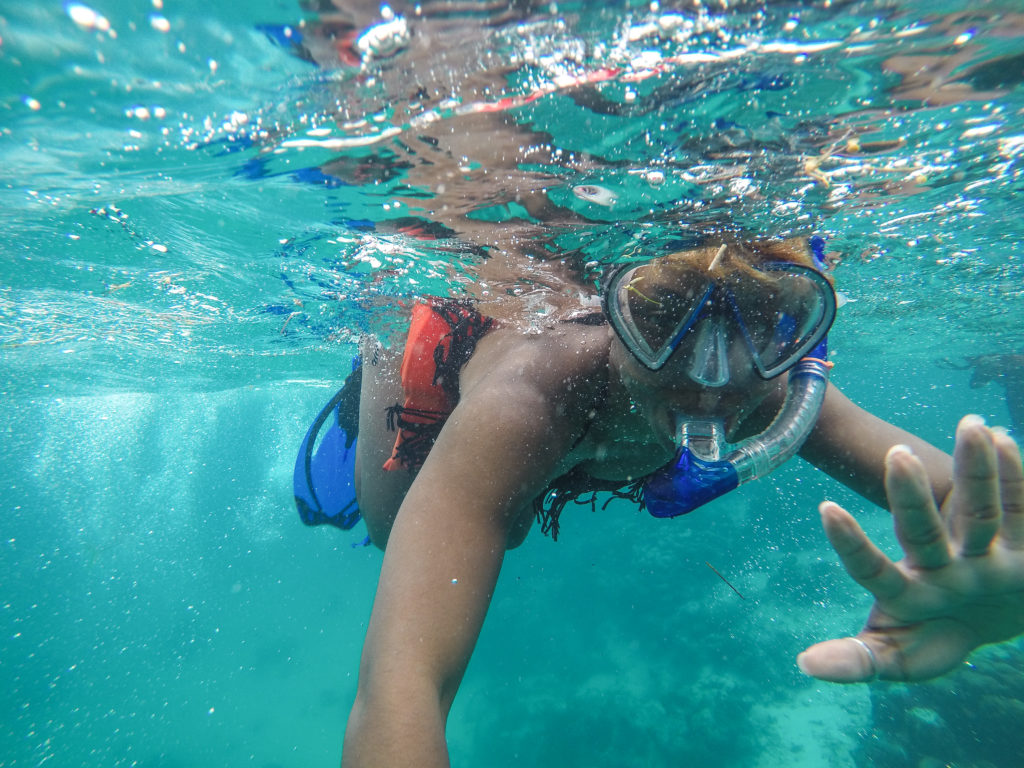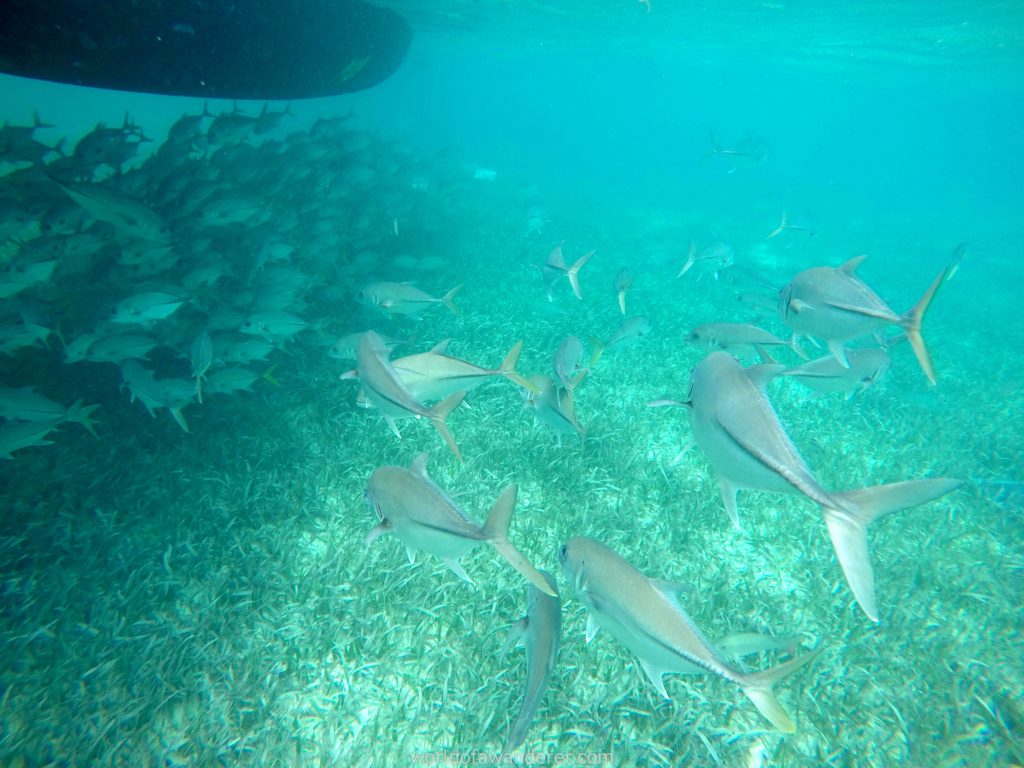 I would suggest booking a day tour that also includes at least one other stop, such as Caye Caulker. Grab lunch, shop and peruse around this quaint and laid back island.
Also, word to the wise…if the weather is looking a little iffy the day of your tour, you may want to double check with your tour company and make sure the tides aren't too high and it's safe for snorkeling. My friends and I may or may not have had to have been roped in from the sea by a rescue boat, and that trip may or may not be dubbed as "The time we almost died". But, I digress.
Bonus Tip: I definitely suggest bringing an underwater camera or a waterproof case for your iPhone.
Click here to see an Instagram video I posted while snorkeling at Hol Chan.
Charter a Private Catamaran
A day out on the water, copious amounts of Rum Punch and Panty Droppers (a divine concoction of coconut rum and pineapple juice), great music, great Belizean food, great friends, all makes for some great FUN! Once you're all fun-ed out, kick back, relax, and simply enjoy the ride.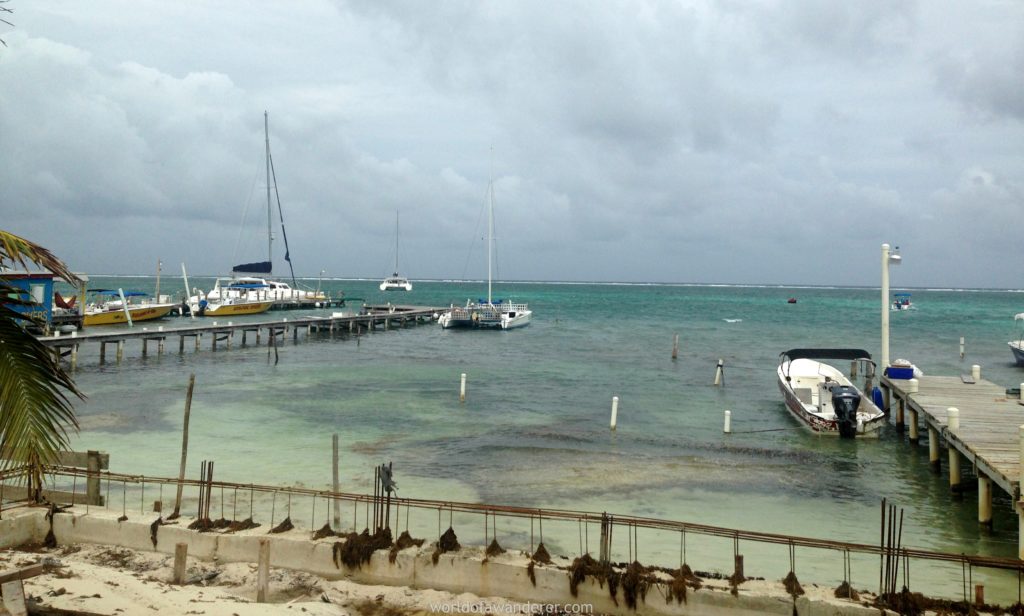 Our charter company also provided our Hol Chan, Shark Ray Alley, and Caye Caulker Tour. As with most all tours, it's better to bundle excursions together, versus paying a la carte.
Rent a Golf Cart
Golf carts and bicycles are the primary modes of transportation for locals. So, when in Belize….
I will say, San Pedro is quite small and very much walkable. I wouldn't rent a golf cart for the entire duration, but I would recommend renting one for at least a day. This makes it quick and easy to reach some of the more "out of the way" places, and gives you a chance to wander through some of off the path places.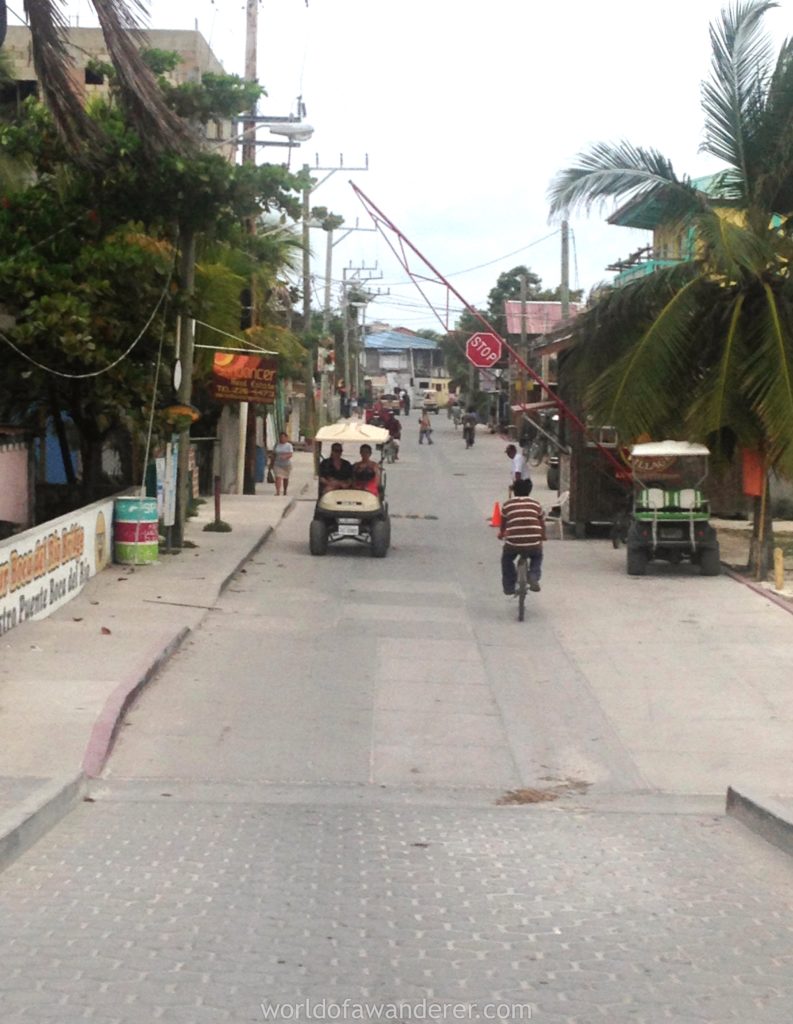 My friends and I were lucky enough to be loaned a golf cart for an afternoon by some pretty amazing locals. We took a drive out to the famous Palapa Bar, that's just north of the bridge. This rustic bar is virtually in the middle of nowhere, out on the water. Enjoy some cold drinks, and if you want, hang out on the inter tubes below the bar and have your drinks lowered down to you. Sounds amazing, right? Because it is!!
***Update: I have been informed that Palapa Bar has moved. They are now located in town (Boca Del Rio) at the old Wet Willy's Dock.
Enjoy Some Water Sports
An island wouldn't be an island without a bevy of adventure water sports for people to enjoy. You definitely won't find a shortage of things to do on and in the water in Belize. You'll find everything from jet skis, paddle boards, banana boats, fishing, parasailing and a slew of other activities that will make for an unforgettable trip. Often times hotels and resorts will include some of these activities, complimentary. Such was the case for me and my friends, with our stay at X'Tan Ha Resort. We took full advantage of these freebies, and you definitely should too! The crystal-clear water in Belize is none like I've ever seen before. Truly postcard perfect. Get out there and enjoy it!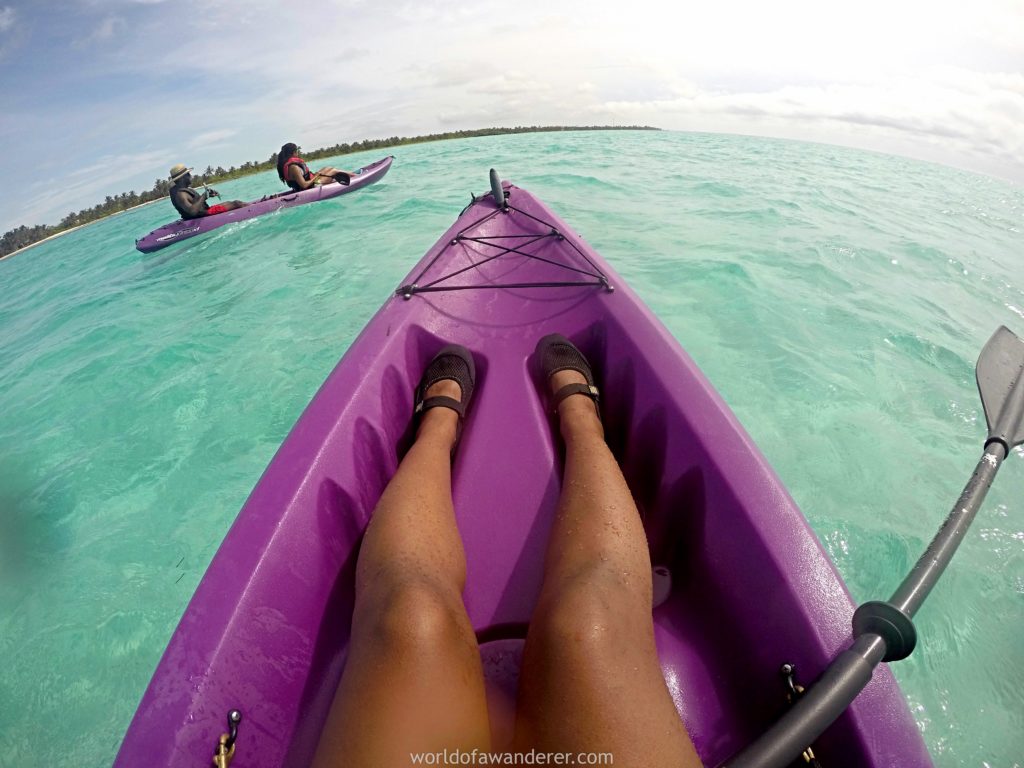 Relax
There's so much to see and do in and around San Pedro, but whatever you do take a moment to relax. Throw on your sunnies, slather on some SPF 50, pull up a lounge chair or nestle yourself into a hammock and just sit back and relax and take in the beauty of Belize.
Have you been to San Pedro, Belize? What are some unforgettable things you did there? Leave a comment below.
NOTE: THERE ARE SOME AFFILIATE LINKS ON THIS POST, WHICH MEANS I WILL EARN A SMALL PERCENTAGE OF THE SALE IF YOU PURCHASE THROUGH THEM, AT NO ADDITIONAL COST TO YOU. THANKS IN ADVANCE FOR YOUR SUPPORT!