5 Best Websites for Finding Cheap Flights Without A Specific Destination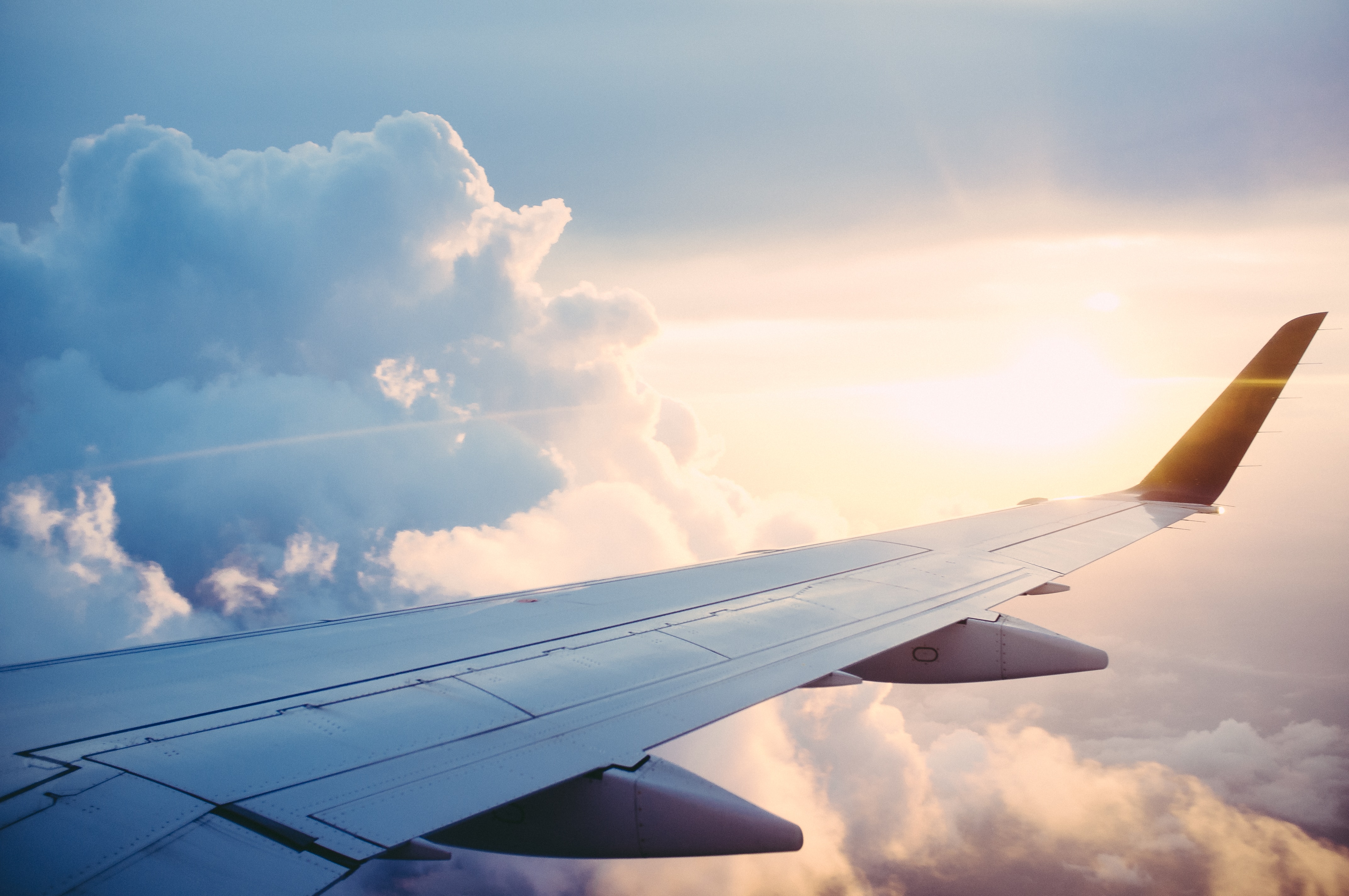 This post has been updated as of October 2019
Let's face it, we've all had those moments where we just want to get the heck out of dodge. Just say "Screw it!" pack our bags, book the cheapest one-way ticket to the middle of west Podunk nowhere, change our names, and start anew.
Ok, maybe that's a bit dramatic.
Perhaps you've wanted to just book a flight to some random, far away beautiful place, because, why not; but your bank account was more like, "Mmmm…how about you take a stroll to the park instead?" Trust me, I've been there, felt that. Given that, I am absolutely one of those people that lets price dictate my travels instead of the destination. I LIVE for a good deal! A $69 flight to the Islands of Vanuatu? Never heard of it, but sign me up!
However, all too often airfare search engines want you to be decisive (which I'm not), and select your destination. Womp womp. If you like a little randomness and you're balling on a budget, like me, then this is not ideal. So, for all my wanderlusting, budget traveling, kindred spirits out there, this post will tell you all about the best websites for finding cheap flights without a specific destination.
This is ALWAYS my first stop when booking any flight, ever! I don't want to say that Skyscanner is the end all to be all, but it is pretty darn close! Not only does Skyscanner often have the cheapest prices, but also it shows smaller budget airlines (which many search engines don't), AND it allows you total flexibility. You want to book a trip, but don't have a destination in mind? No problem. No specific dates for your trip? Even better. You want to search the cheapest month to fly? They've got you covered. To find cheap flights to any city just enter your departure city, and enter or select 'Everywhere' in the "To" field. You can choose specific dates, or if you're completely flexible, search the cheapest months.
Skyscanner's interactive tool allows you to view your results in calendar format (which I love, because you can see the price of flights for each day), or in a chart format.
There is also a free app available that allows you to set alerts for whenever the price changes for your flight.
***Note: Skyscanner is an airfare search engine and NOT the actual booking site. Which means, once you select your flight you will be redirected to the actual booking/airline site. Given this, the prices may vary from your initial search, as airfare prices can fluctuate at any given moment.  
WHERE you can go FOR what you can spend, is this company's slogan, hence the name Wherefor. Don't you just love it? To get started planning your next trip, sans destination, all you have to do is enter your budget for flight and hotel (don't worry, you can later opt for flight only if the hotel is not needed), the number of travelers, your dates, and departing city. You can also select more advanced options that allow you to choose your interests and hotel level. Next, click "Search Destinations" and Wherefor will show you all the places you can afford to go based on your budget.
Explore the interactive map, click on a city that sounds appealing to you, and the pop up will show you the price of the flight and the type of hotel accommodation (budget, standard, etc.). Once you've found a city that interests you, click "See This Deal". The next screen allows you to book a hotel and flight combination or you can select to book one or the other. You also have the option to view other hotels and other flights, but note, this may take you over your budget.
I love Wherefor because even when your bank account is making you reassess life (remember that stroll to the park I mentioned earlier?) this site gives you realistic options with the budget you do have. Not only that, they offer a 24-hour refund and a lowest-price guarantee. And the icing on the cake? They also offer 12-month financing, currently at 0% interest. So, if funds are er ummm non-existent tight at the moment, no worries, you can make monthly payments.
Adioso is something kinda wonderful. Although you may not have a clue where you want to go, they've generated some amazing Wanderlists that may point you in the right direction. For example, The Greatest Waterslides on Earth, or 7 Marathons Worth Traveling For, and let's not forget The Best Beach Bars and Clubs. To find a cheap last minute flight, start by entering your departure city. In the Destination Field you can choose from an array of options. You can select Anywhere, Wanderlists, or even see where your friends are traveling to by selecting Friends. Next, select your dates; this can be anywhere from specific to completely flexible. Enter the number of travelers and then click Find Flights.
What I love about Adioso is how straightforward and convenient everything is. After you select a city that looks appealing to you, the next page gives you a breakdown of different options for cheapest trip, best trip, and fastest trip. Also, you can select different days to view while on the same page. Settings up price alerts are also very easy.
Note: Adioso is not a booking site. You will be redirected to the actual booking/airline site to purchase your tickets.
Skiplagged is known for its "Hidden City Ticketing". Not sure what that is? Basically, you book a flight with a layover as your target destination, and get off at said destination instead of flying the complete route. For example, booking a flight from New York to Miami, with a layover in Atlanta (your target destination). Instead of flying all the way to Miami, you just hop off in Atlanta. Skiplagged shows these hidden city deals. But, there are risks and inconveniences with this method. You can only book one way, or you risk your return flight being cancelled due to various reasons, and you can't check a bag because it will be transferred to the final destination (Miami, in this scenario). With that being said, book these types of flights at your own risk.
So, why am I listing Skiplagged here? Because they also offer standard flights, without hidden cities. You can still find cheap flights without a specific destination.
How does it work?
Enter your city of origin, leave the destination blank, enter your dates of travel, and then click Search. Below, a grid of cheap flights will appear, ranking the listings by price. Select a city. A list of flights will appear. To make sure you are viewing "Standard" flights only, unclick the "Hidden-City" option in the right side bar. Also, in that sidebar you will find various options to tailor your needs and preferences.
Note: Skiplagged is not a booking site. You will be redirected to the actual booking/airline site to purchase your tickets.
Google Flights is another great tool for finding cheap flights without a specific destination. Simply plug in your departure city and dates if you have them. If you're more flexible you can choose a specific month or time frame; for example, 1 week, 2 weeks, or even just a weekend getaway and Google flights will find the best fares for you.
Use the Explore Destinations map to compare prices from city to city, and if you're feeling really adventurous click the "I'm Feeling Lucky" button and let Google choose your destination for you based on your previous searches and what's popular.
***Note: Google Flights is not a booking site. You will be redirected to the actual booking/airline site to purchase your tickets.
Honorable Mention
I love Airfare Watchdog because they're usually one of the first ones on the scene for a great flight deal (like the $187 deal I nabbed from New York to Abu Dhabi. Click Here to see how I did it). However, as noteworthy as they are, I'm only giving them an honorable mention because this site is only for those departing in the U.S. and Canada. Want to find cheap flights? Just enter your city of departure and dates and Airfarewatch Dog generates a list of cheapest cities to fly to. You can also search by Fares from a City and Popular Destinations.
So, the next time you feel like skipping town, but don't know where to go, bookmark and refer back to this list of amazing sites that will help you find cheap flights without a specific destination in mind.
---
---
Need more tips? Check out my fellow blogger friend, Lauren from Ciao Chicago, post on How to Fly on a Budget.
Do you have any go-to sites that you use for booking flights without a destination? I'd love to hear from you. In the meantime, I'm working on more articles to help you save money. Sign up to receive my new blog posts by email, so you don't miss them!
---
Want to get paid to travel?
Get my Pitch Like a Pro Ebook, which gives you the blueprint!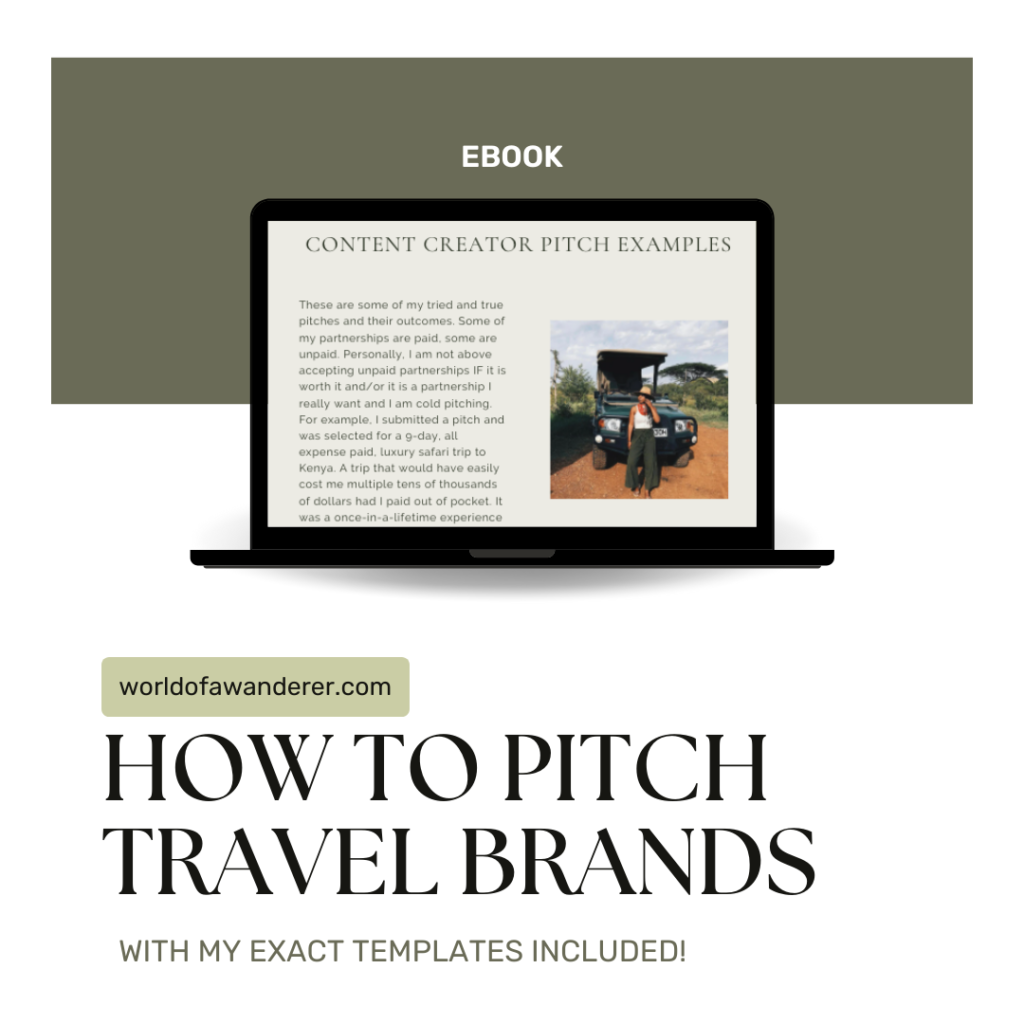 ---
Planning a trip?
Book your accommodations with Airbnb and save $40 if you're a first-time user
Book your travel insurance with Safety Wing or World Nomads. You never know when you might need it. Lost luggage, trip cancellation, accidents. Better to be safe than sorry.
Don't forget these

packing

essentials
PIN ME!
Note: There are some affiliate links on this post, which is just a fine way of directing you straight to the source, without a whole bunch of searching on your part.