U-Pack Review: My Experience with their Long-Distance Moving Service
Embarking on a journey from Atlanta to Houston involves more than just a change of address—it's a transition that spans state lines and requires a reliable long-distance moving company. In this blog post, I'll share my personal experience of using U-Pack, a top-tier moving company, for my cross-country move. In my personal opinion, U-Pack is the ideal choice for those moving from state to state and seeking a hassle-free relocation.
While we collaborated with U-Pack on this move, all opinions are my own
But, first…how I got here, there, and everywhere…
Originating during my time living in Mexico, my love story took an unexpected turn when I met my partner, Kay, during a press trip in Houston. For a year and a half, my Kay and I navigated the challenges of a long-distance relationship until the decision was made to close the gap and make Houston my new home. In July, we returned to my apartment in Mexico (that I'd since sub-letted to a friend) and packed up what little belongings I had in two suitcases. However, the next hurdle was orchestrating the move from Atlanta to Houston. Atlanta is home, and for almost five years, everything I own has been packed away in a storage unit while I was gallivanting the globe. It wasn't as simple as packing up two suitcases and boarding a flight — we needed a solution that was convenient and cost efficient.
After extensive research, U-Pack, a reputable long-distance moving company, was the ultimate solution to seamlessly transport my belongings from storage in Atlanta to my new home in Houston.
How U-Pack works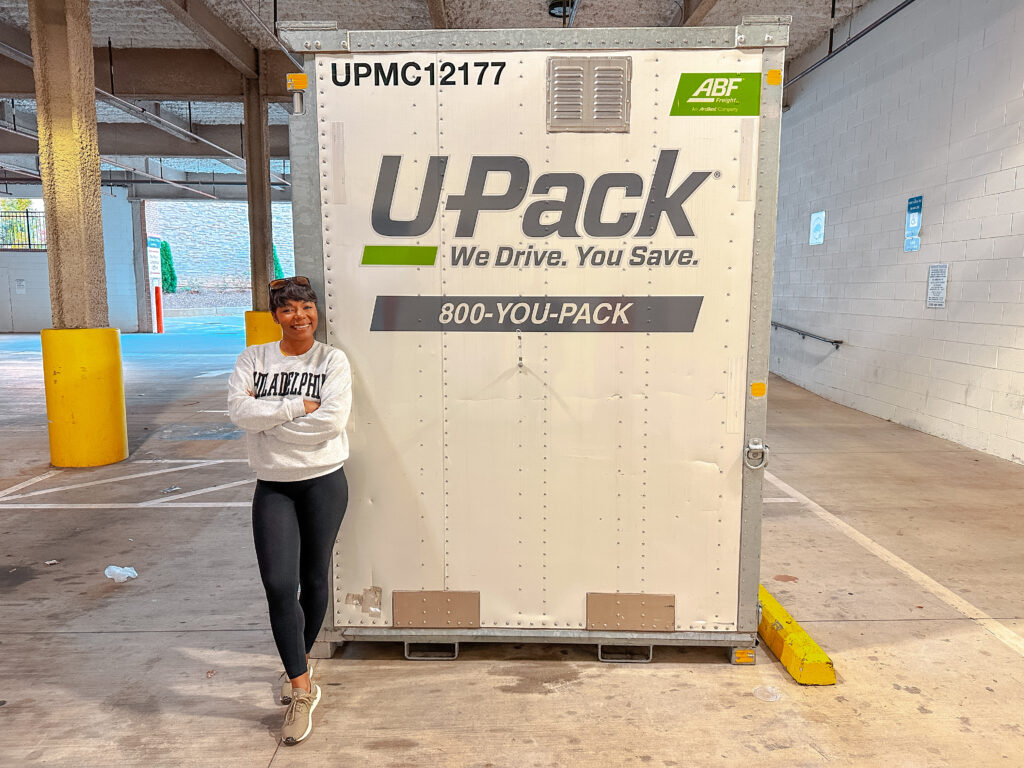 U-Pack stands out as a unique long-distance moving company with a distinct "you pack, we drive" approach. This model offers several advantages, making it the preferred choice for those moving from state to state. Here's how U-Pack works:
Get a Quote: Start by visiting the

U-Pack website

and entering your moving details. Receive an instant, transparent quote based on the space you need. I don't know about you, but I hate getting a quote and then at the time of service, all of these extra hidden fees are tacked on. That's not the case with U-Pack. Their upfront pricing eliminates the uncertainty of hidden fees. This transparency allows for effective planning and budgeting.

Choose Equipment: Select the equipment that suits your needs, whether it's a ReloCube (a weatherproof container) or a trailer. U-Pack provides flexibility to accommodate various load sizes. Since I was only moving the items from a 1 BR apartment, the ReloCube provided more than enough space.

Schedule Delivery: Set a delivery date for the chosen equipment to your doorstep. U-Pack delivers, and you have up to three business days to load your belongings. To be totally honest, this is the part that stressed me out the most. Since I was loading my things from a storage unit, I was concerned there would be an issue with having the ReloCube sitting there. However, I spoke with the property and they gave the go ahead. Luckily, when the ReloCubes arrived, both of them were able to easily fit into one parking space, and were not in the way at all. That was such a relief!

Load Your Belongings: Pack at your own pace, ensuring items are secure and protected. Kay and I had one day to pack up my storage into the ReloCube since we both had other obligations the very next day in different cities. However, if you need longer, you can absolutely take your time and pack at your own pace for up to three days from the time they deliver the ReloCube.

Pickup: Once you're ready, U-Pack will pick up the loaded equipment and transport it to your new address. Easy peasy! The best thing is you don't even have to be present for them to pick up the ReloCubes. I was told the pick-up window is from 12 pm – 6 pm. They give you a call to confirm when they are on the way and you'll receive a text when it has been picked up.

Transportation: U-Pack handles the driving, taking your belongings safely to your destination. You can track the shipment online for added peace of mind. If you need a little time before the ReloCube to be delivered to the new location, they will store your ReloCube at one of their service centers until you're ready.

Delivery: Upon arrival, U-Pack delivers the container or trailer to your new home. You unload at your convenience, and you're done! They really make it super simple!
How much can fit in a U-Pack ReloCube?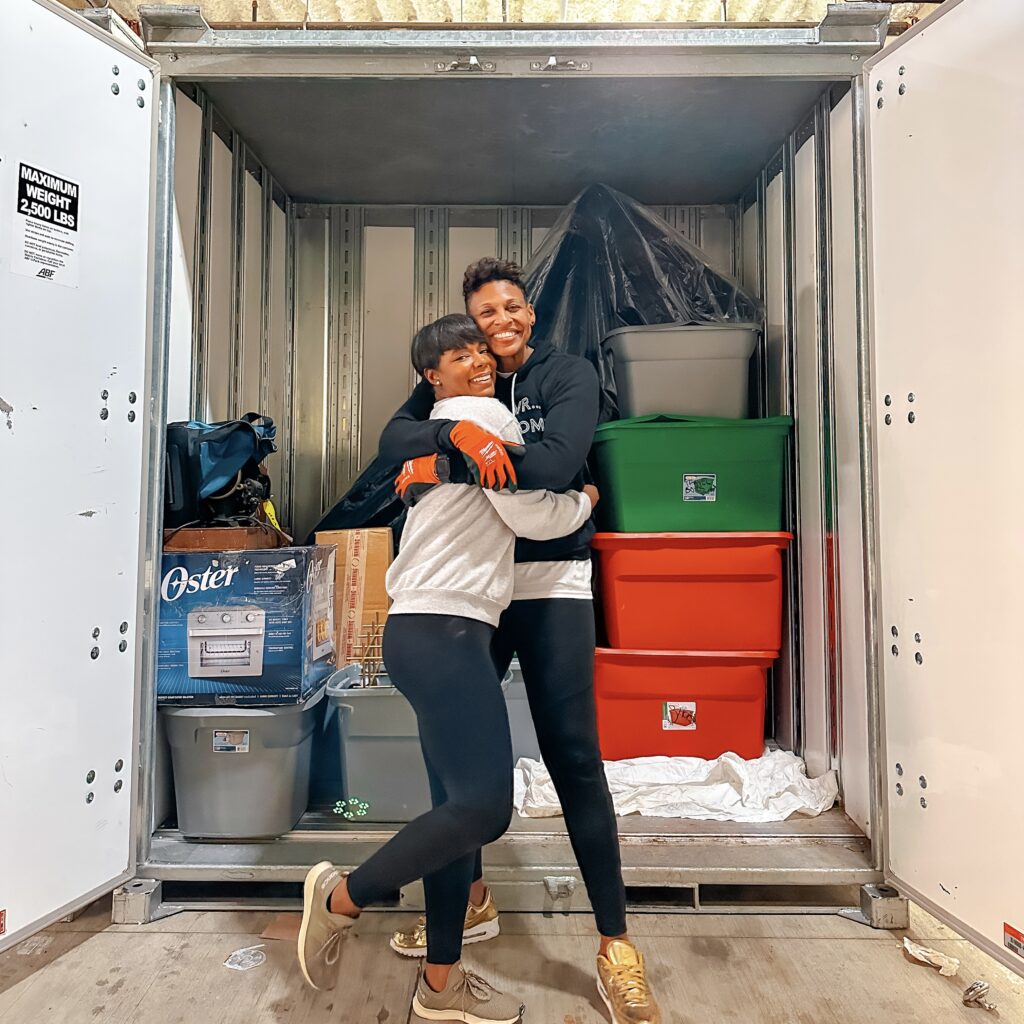 Should I get one ReloCube or two? This is a question I went back and forth on several times. As I previously mentioned, my storage contained items from a one-bedroom apartment. I didn't have large items such as a dresser, desk, or bed as I'd already sold or donated these things. The largest item I had was a sofa (that I refused to part with). The rest was boxes and storage totes. I originally reserved two, just to be on the safe side. However, all of my items fit easily into one ReloCube and I had tons of space left.
If you have a lot more items, U-Pack has an awesome video that you can watch here that will give you an idea of just how much you can fit into one ReloCube.
What Sets U-Pack Apart
U-Pack stands out as a unique long-distance moving company with a distinct "you pack, we drive" approach. This model offers several advantages, making it the preferred choice for those moving from state to state.
Is U-Pack Worth It for Long-Distance Moves?
Absolutely!!! My move from Atlanta to Houston with U-Pack was more than a change of residence—it was a journey that brought me closer to the love of my life. U-Pack's role in this transition showcased its effectiveness as a long-distance moving company, providing a cost-effective, flexible, and reliable solution for those moving from state to state.
For a stress-free experience in your state-to-state move, consider U-Pack. From transparent pricing to efficient transportation, U-Pack proved to be the ideal choice for my cross-country relocation, allowing me to focus on the excitement of starting a new chapter in Houston with the one I love.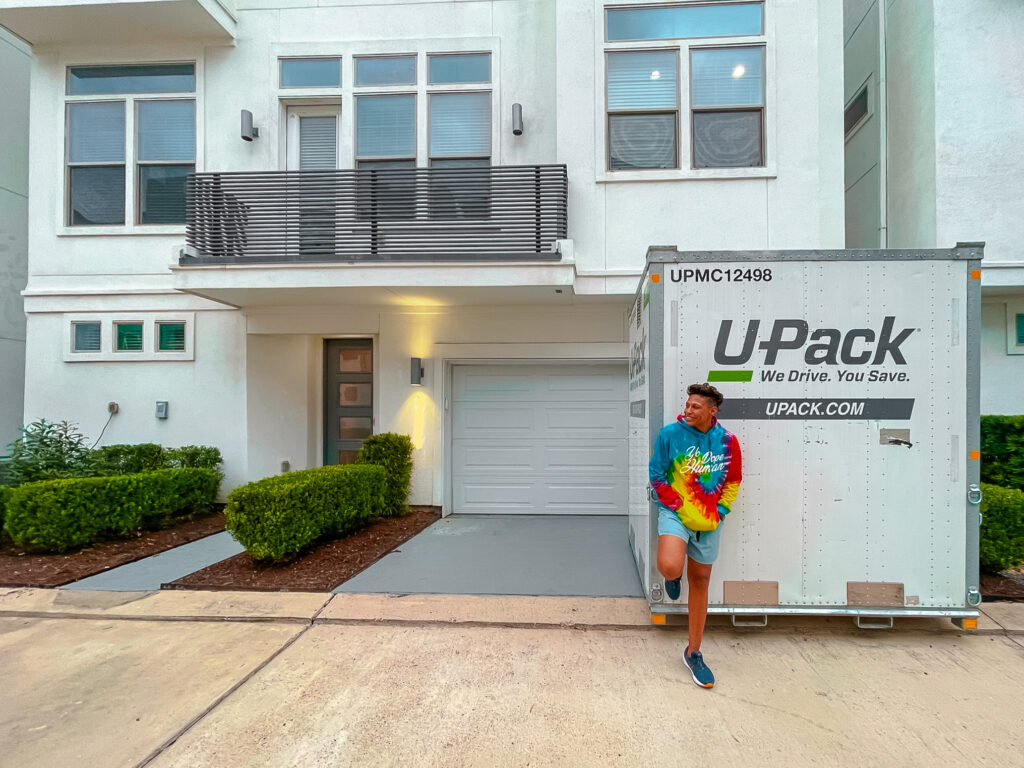 SAVE FOR LATER!