Exploring the Summertime Charms of New Hampshire
As the days grow longer and the sun casts its warm embrace, a summer trip to New Hampshire beckons with promises of picturesque landscapes, vibrant cities, and coastal treasures waiting to be discovered. With an itinerary encompassing Concord, Manchester, Rye, and Portsmouth, this journey guarantees an unforgettable summer experience of diverse attractions, coastal cuisines, and cozy accommodations that will all have you dreaming about buying a summer lake house in the Granite State.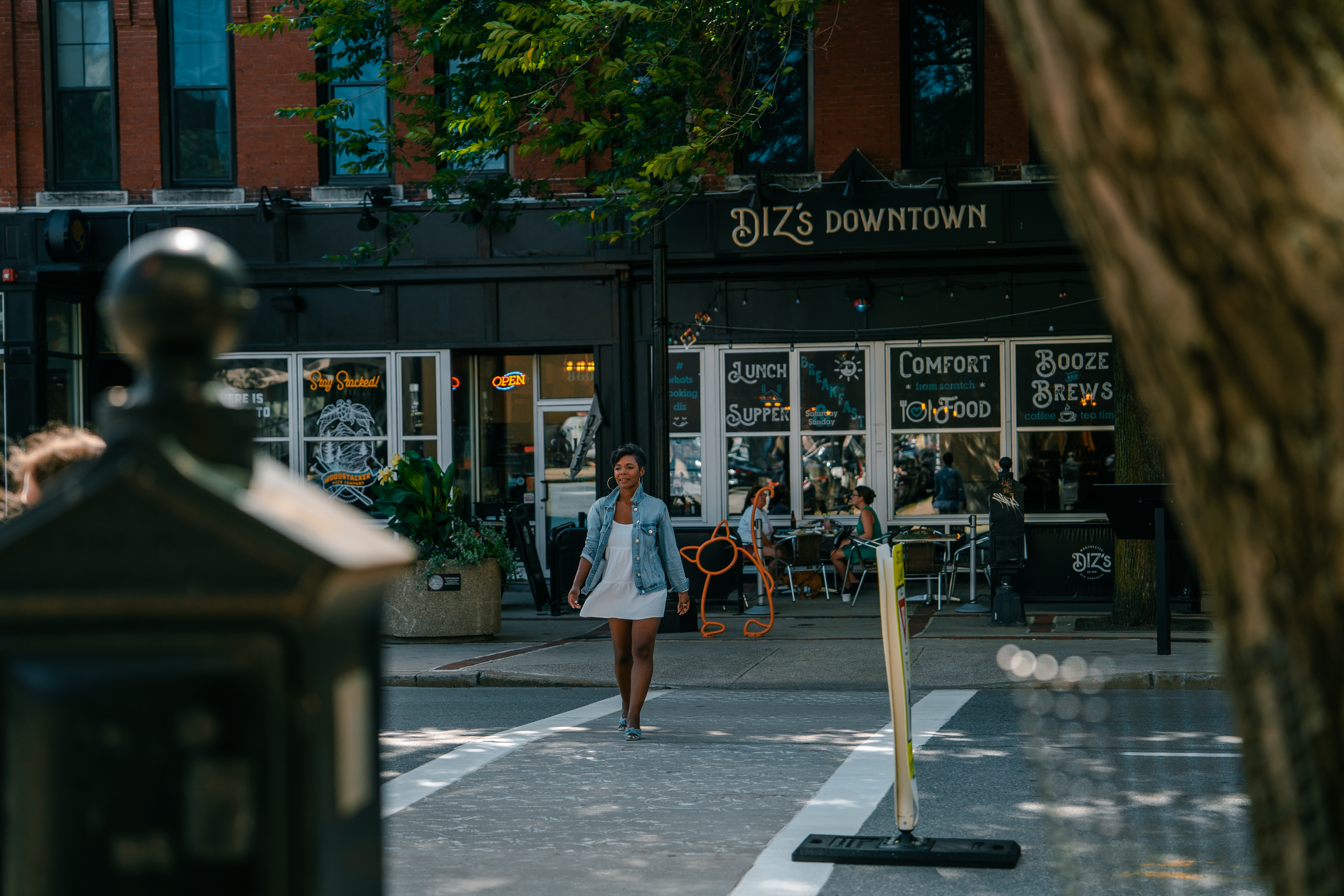 Begin your adventure by exploring downtown Manchester, where a fusion of old-world architecture and modern vibes create a captivating atmosphere. Pop into specialty shops like Bookery, and peruse the extensive collection of books, games, and unique gifts. Take a nostalgic trip down memory lane and pay a visit to Boards and Brews, a board game cafe with over 2,000 games for you to choose from.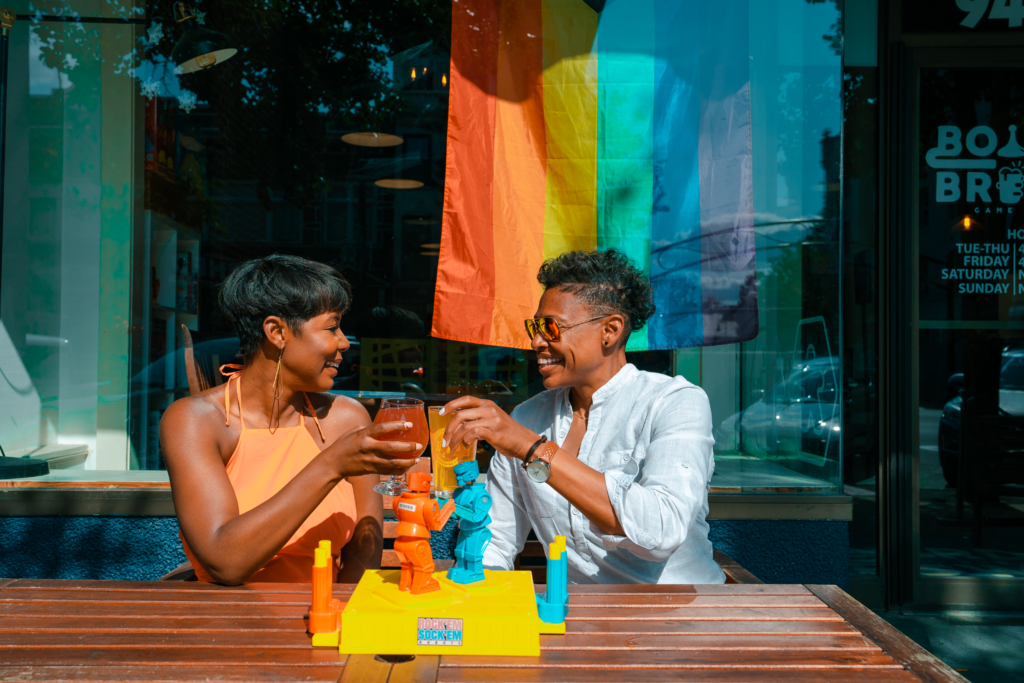 The Palace Theatre promises unforgettable live performances, while color-clad alleyways on Dean Avenue give you a taste of Manchester's art scene. The Currier Museum of Art invites art enthusiasts to be captivated by its impressive collection of historical and contemporary art.
My personal favorite is The Living Forest: UÝRA exhibit curated by Emerson, a trans-Indigenous artist. The exhibit takes you on an artistic journey through the Amazon, weaving in powerful performance arts and ancestral messages to confront structural racism and transphobia; as well as teach about biodiversity, Indigenous rights, and environmental resistance.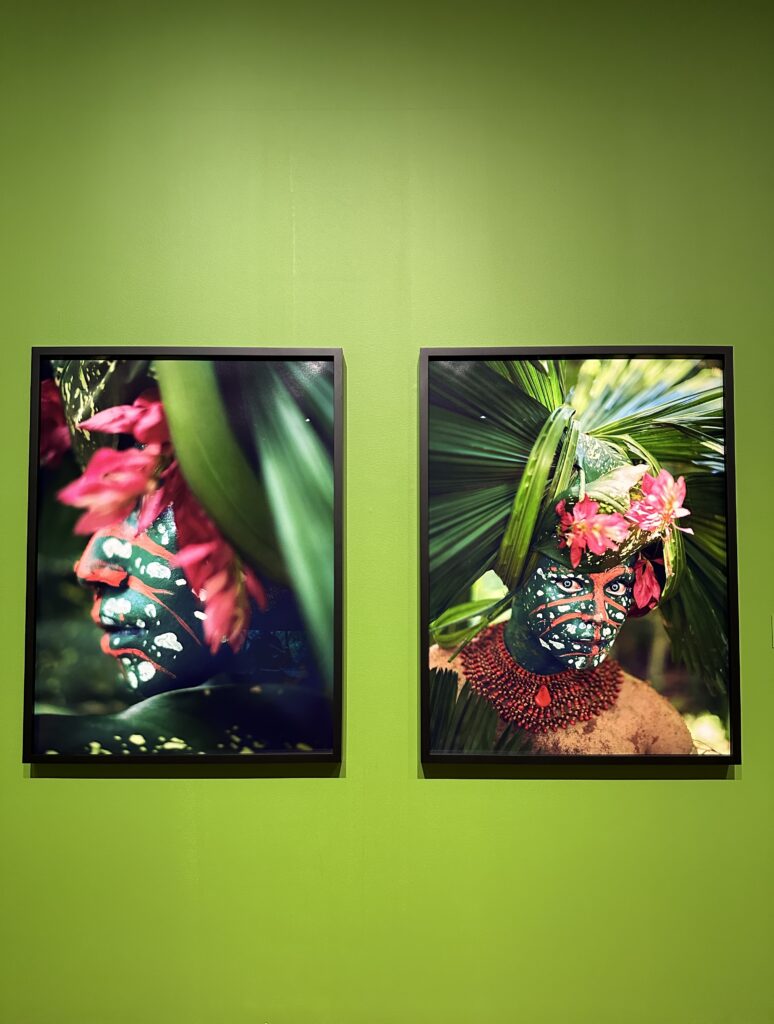 A short 15-minute drive leads to Lake Massabesic, a shimmering oasis that offers tranquil waters perfect for kayaking and sailing in non-restricted areas. If you prefer to stay on land, you can traverse the 3.7-mile picturesque trail or pack a picnic and drink in the idyllic views.
Concord: A Tranquil Retreat
Concord welcomes visitors with its unique blend of history and contemporary charm. For a comfortable stay that encapsulates the essence of the city, Hotel Concord is a sophisticated choice. With its prime location, panoramic views, and modern amenities, it provides the perfect home base for exploration.
Stroll along Storrs Street to witness the vibrancy of the city's art scene showcased in the storied Storrs Street Mural by muralist James Chase.
For a touch of nature's tranquility, a serene canoeing experience with Contoocook River Canoe Co. along the Contoocook River is highly recommended. As you paddle through peaceful waters, the natural beauty of the Merrimack Valley unfolds before your eyes.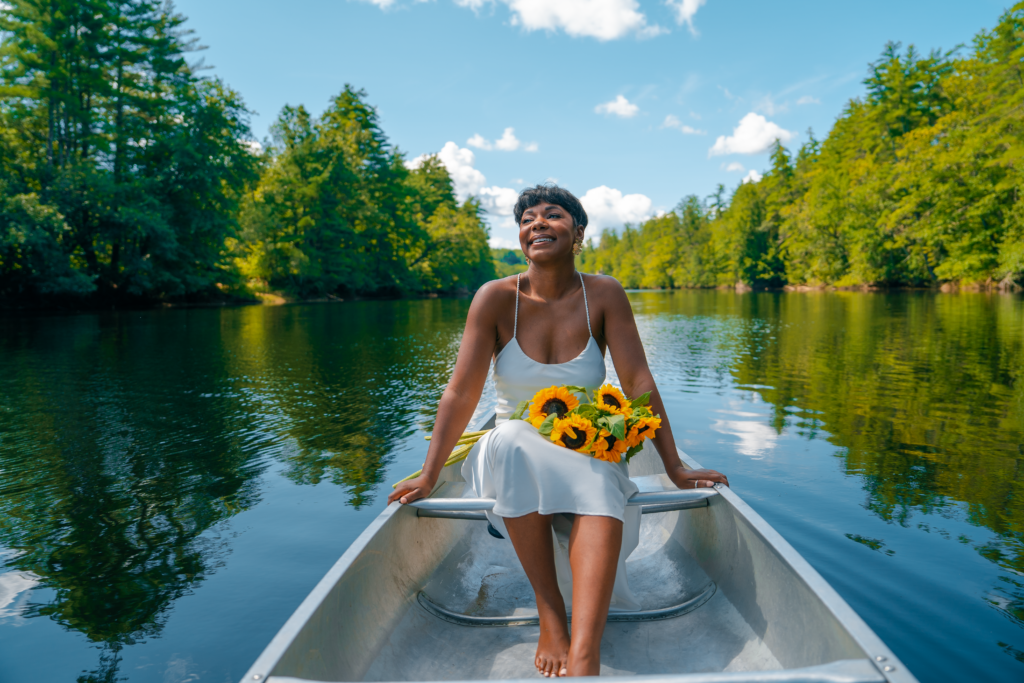 Change your perspective with a bird's eye view as you sail over Salem on a majestic hot air balloon ride. The early morning wake up call will be more than worth it, trust me!
Delights for the Palate
Indulge your taste buds at XO Bistro, where farm-to-table cuisine meets exquisite international flavors. The artfully crafted dishes showcase the region's finest ingredients in a cozy and elegant atmosphere. For me, the corn chowder, pan-seared scallops over sweet corn risotto, followed by a decadent crème brûlée did not disappoint. Alternatively, Tucker's, another farm-to-fork local fave, boasts a diverse menu of comfort foods, from hearty breakfasts to scrumptious burgers, ensuring a satisfying culinary experience. Don't skip out on their infamous bacon cheddar drop biscuits. 
Rye, New Castle and Portsmouth: Coastal Wonders
Driving along Route 1A reveals the breathtaking beauty of the coastline, as the hypnotizing waters of the Atlantic Ocean dance in harmony with the sky. The coastal charm of the Seacoast region invites you to explore its sandy shores and enthralling vistas.
For a captivating stay that echoes the essence of coastal life, the Great Island Inn in New Castle is an idyllic choice. The boutique apart-hotel's cozy and nautical-inspired rooms provide a tranquil haven for relaxation, and is just a short three-minute walk from the beach.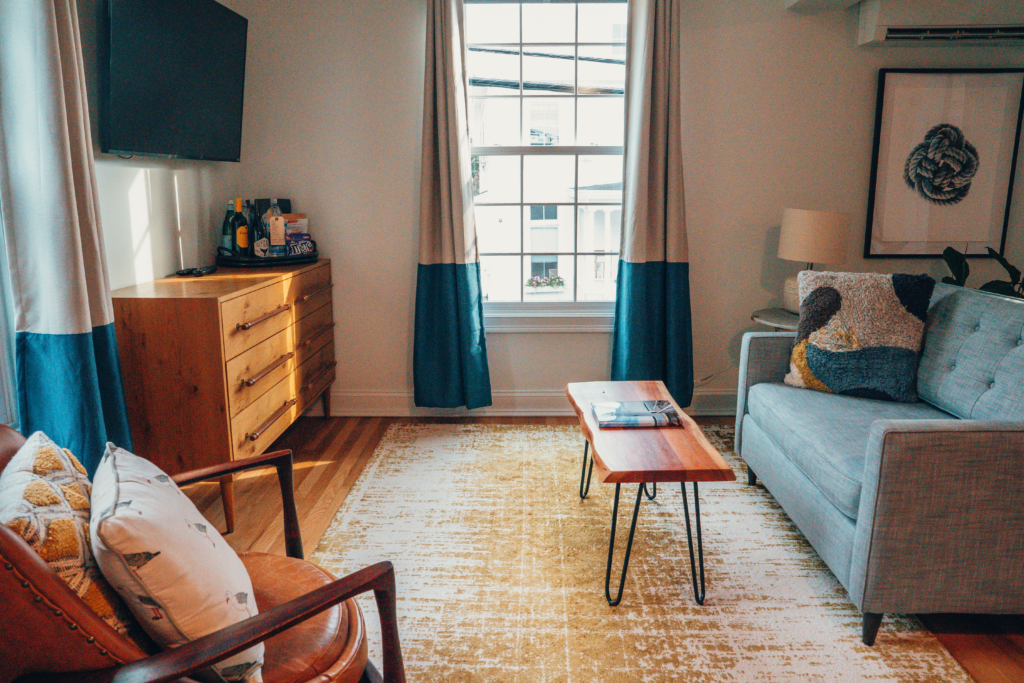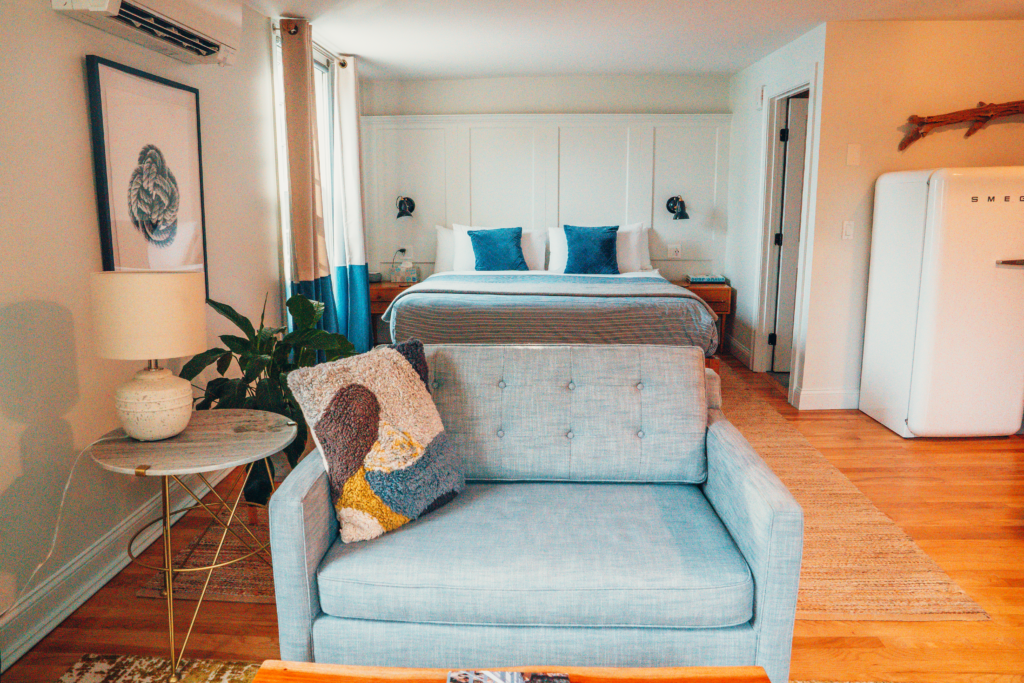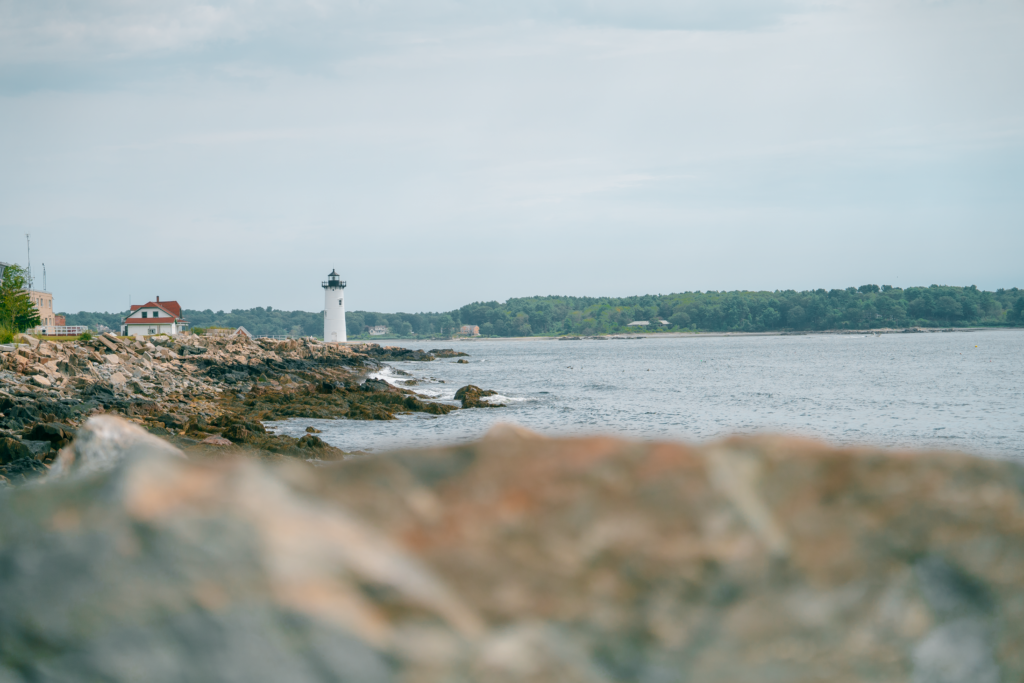 Coastal Escapades and Gastronomic Delights
Hampton Beach, a true gem along the New Hampshire coast, offers a lively atmosphere with its sandy shores and bustling boardwalk. Sink your toes into the warm sand, savoring the salty breeze as it weaves through your hair, or explore childlike wonder with a stop at a boardwalk arcade.

While the weather put a damper on our plans, I still recommend embarking on a whale-watching expedition for an encounter with majestic marine creatures, as they breach the surface of the ocean in a mesmerizing ballet.
Downtown Portsmouth, a historical treasure trove, is a must with its cobbled streets and colonial-era architecture. Curl up with a good book and bevvy in a quiet corner at Book & Bar, located in Portsmouth's 150-year old customs house.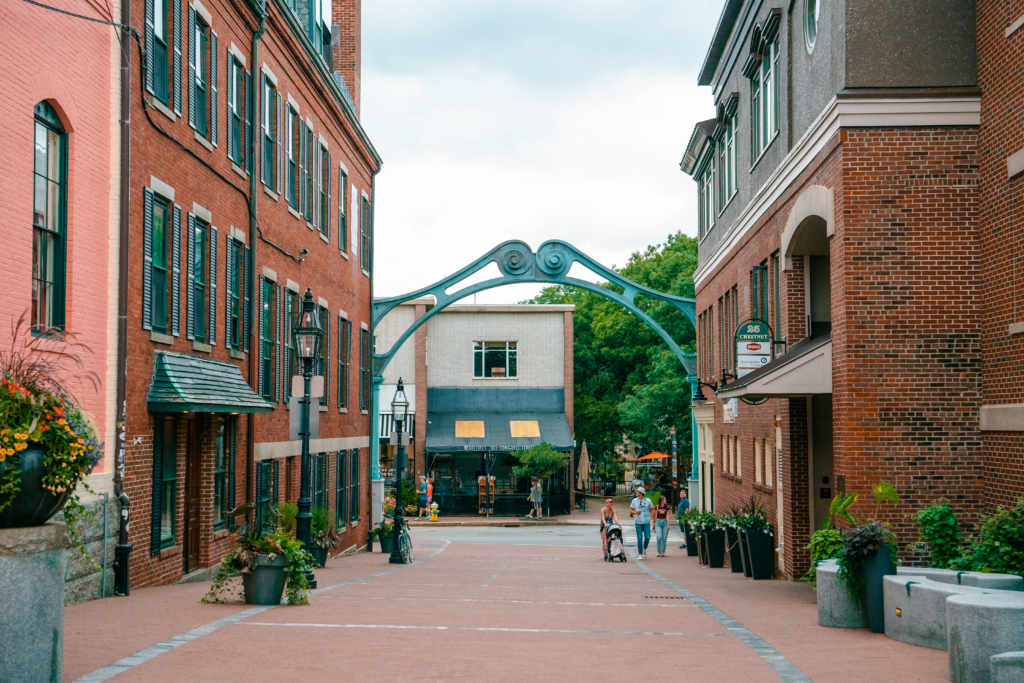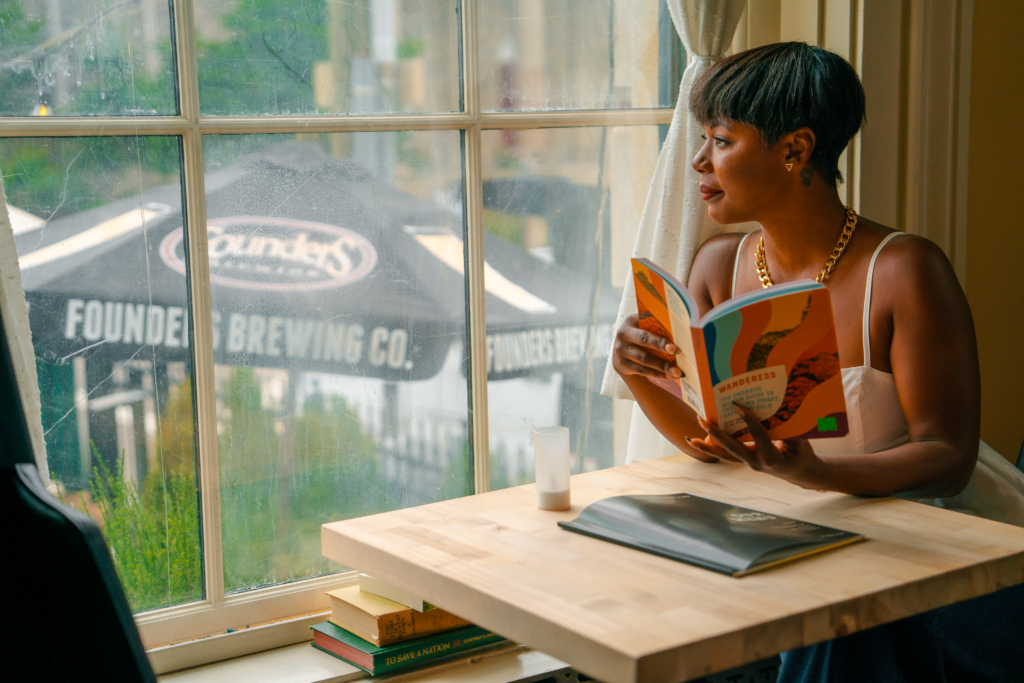 The Insta-worthy Music Hall hosts a variety of performances, from concerts to plays, ensuring a cultural immersion. Explore Market Square, adorned with charming boutiques, and delve into the rich history of the region along the Black Heritage Trail.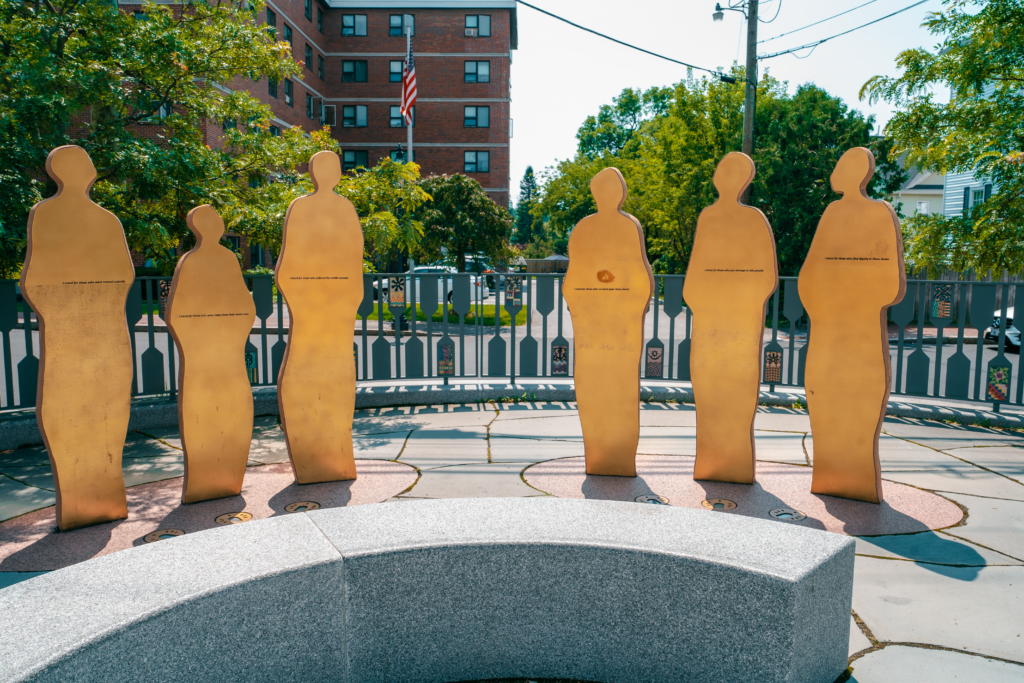 Culinary Experiences to Savor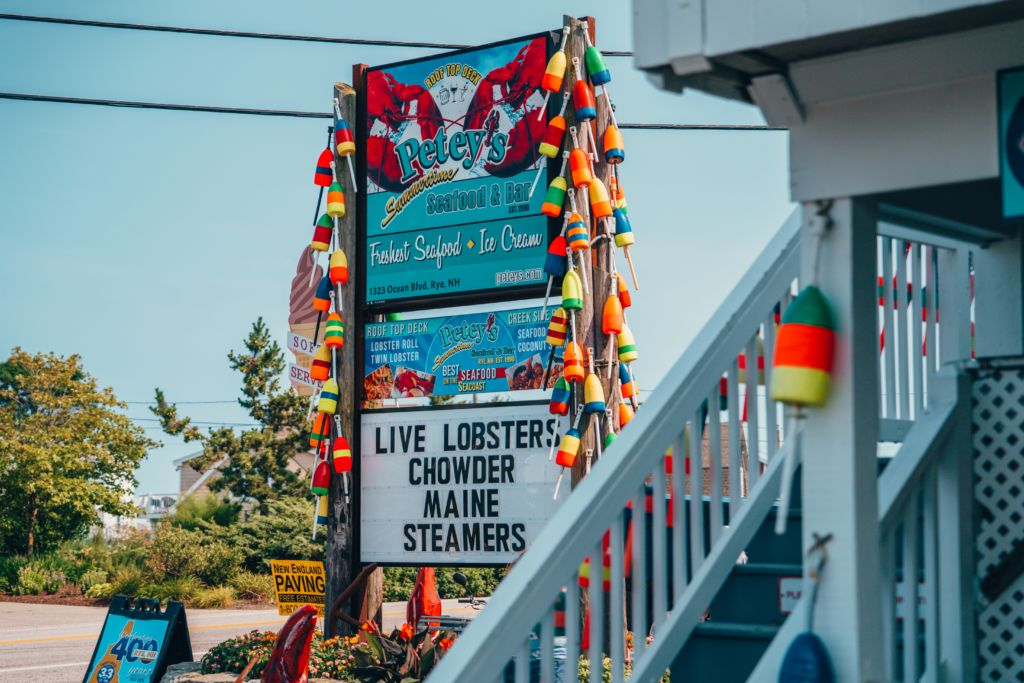 Satisfy your seafood cravings at Petey's Summertime Seafood, a quaint eatery where fresh catches are transformed into mouthwatering delights. My recommendation — the baked stuffed lobster pie. Red Rover Creamery and their decadent homemade ice cream will certainly satiate your sweet tooth cravings.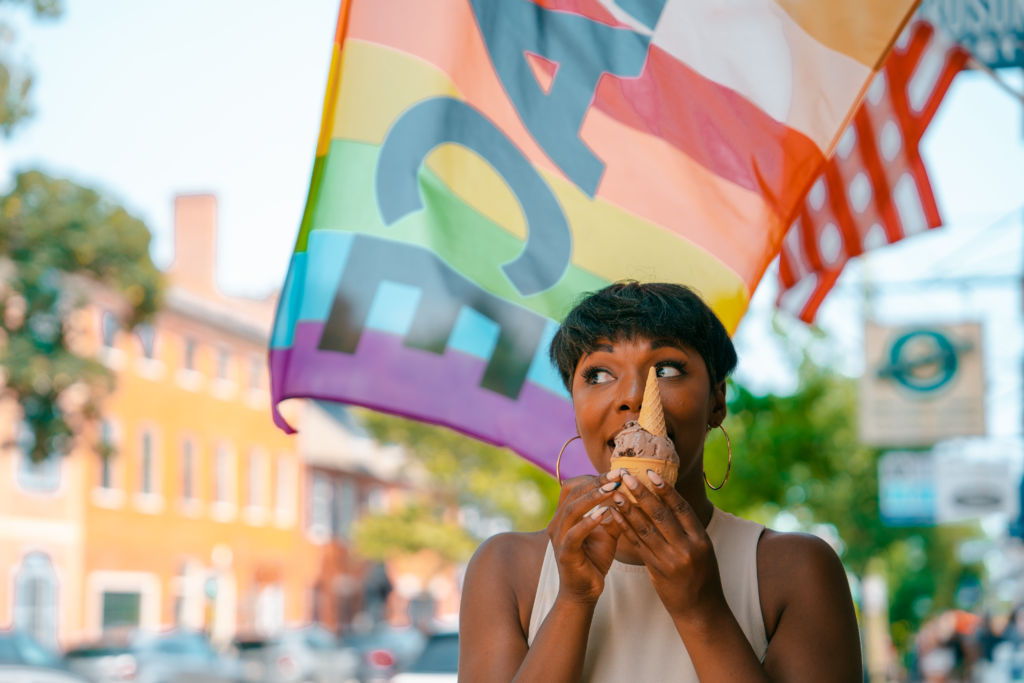 Jumpin' Jay's, which quite possibly was my favorite meal in New Hampshire, serves up a delectable seafood feast, while The Sassy Biscuit, a Black-owned bruncherie located in Dover, tempts with innovative brunch creations that redefine comfort food. The cobbler waffle served with warm blueberries and sweet lemon butter is just as tantalizing to the taste buds as it sounds.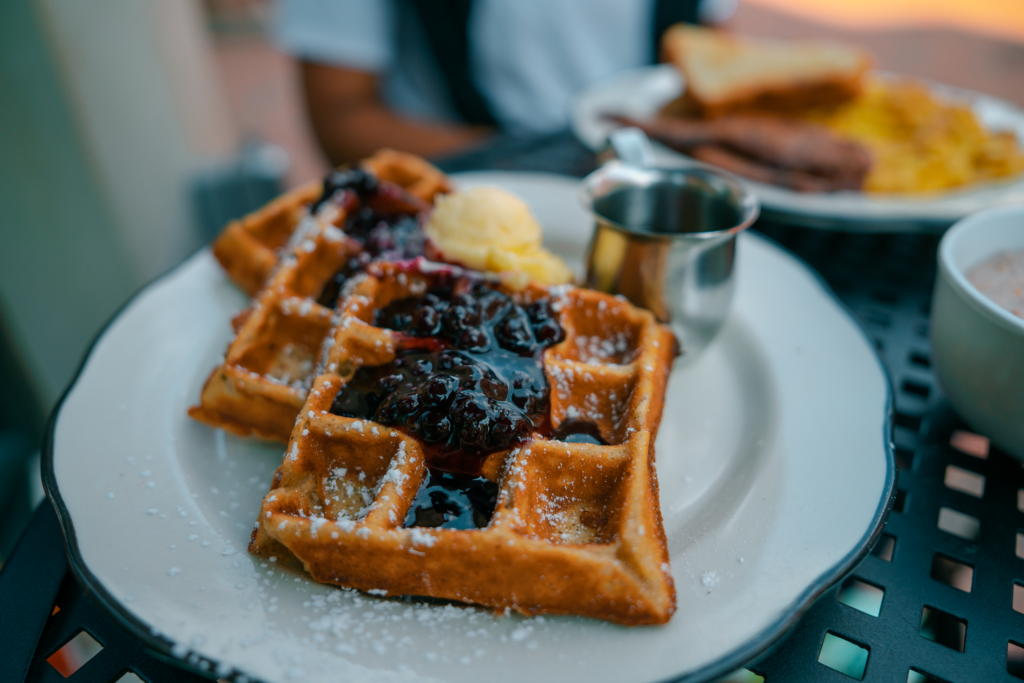 As the sun sets on your unforgettable summer journey, you'll carry with you the vibrant hues of the Merrimack Valley and the salty kisses of the ocean breeze from the Seacoast, forever etched in your heart. From the serene beauty of Concord to the coastal allure of New Castle and Portsmouth, this getaway encapsulates the best of New Hampshire's summer charm. Plan your journey today and immerse yourself in the captivating tapestry of this remarkable state.
SAVE FOR LATER!