A Mini Guide to Canggu, Bali
I recently returned from a trip to Canggu (pronounced Changgu). I didn't think it was possible to fall in love with a place before even stepping foot on its soil but I did. Once in Canggu, it didn't take me long to realize this love was justifiable. It is a laid-back beach town, far enough removed from bustling, and tourist trap ridden Seminyak, yet lively in its own hipster way. Surfing, yoga, beach bars, restaurants, and cafes makes up this charming town. Here's my mini guide to Canggu to help you along on your visit.
Need to Know
Language: Indonesian, Balinese, and many also speak English
Currency: Indonesian Rupiah
Upon Arrival: Some travelers may be required to obtain a Visa on Arrival, at a cost of $35. If you are a U.S. citizen no visa is required. You will receive a free 30-day entry upon arrival. Check here to see if a visa is required for you.
Getting Around: The fastest way to get around Canggu (or Bali for that matter) is by motorbike or scooter. Understandably, everyone is not comfortable with driving their own motorbike (I'm surely not) and getting from the airport with luggage will likely require something larger, so the next best transportation is by taxi. If at all possible use Bluebird Taxis (they are light blue and has a picture of a blue bird on them). They use certified meters and won't try to rip you off like some of the others. Another great alternative is Uber. I found they were a lot cheaper than a previous taxi ride I'd taken. Also, taxis are sometimes very hard to come by, especially late at night so Uber may be your best option. Enjoy your first ride, free of charge, on me. Click here for the code.
When to Go: I would imagine Bali is great no matter when you visit, but there are some seasons you should be aware of. Rainy/Wet season is from October-April, and peak times are July and August; as well as, during Easter holidays, and Christmas/New Years (1st week of January).
Where to Stay
I can't rave enough about how amazing Desa Seni Eco Village Resort is. I mean, the place is a true gem. They have the most friendly and hospitable staff, the food is amazing, yoga is readily available several times a day.
Eat & Drink
One thing is for sure, you will not find a shortage of restaurants, cafes, and/or bars in Canggu. There are tons of them and they're all so cute you'll want to try them all! Here are 5 of my favorites:
You cannot mention Canggu without mentioning Old Man's. It is the ever popular beach-front bar and restaurant perfect for hanging out with friends after beach bumming or catching some waves at Echo Beach. Wednesday night is the most popular night. I mean, $3 margaritas? You can't beat that!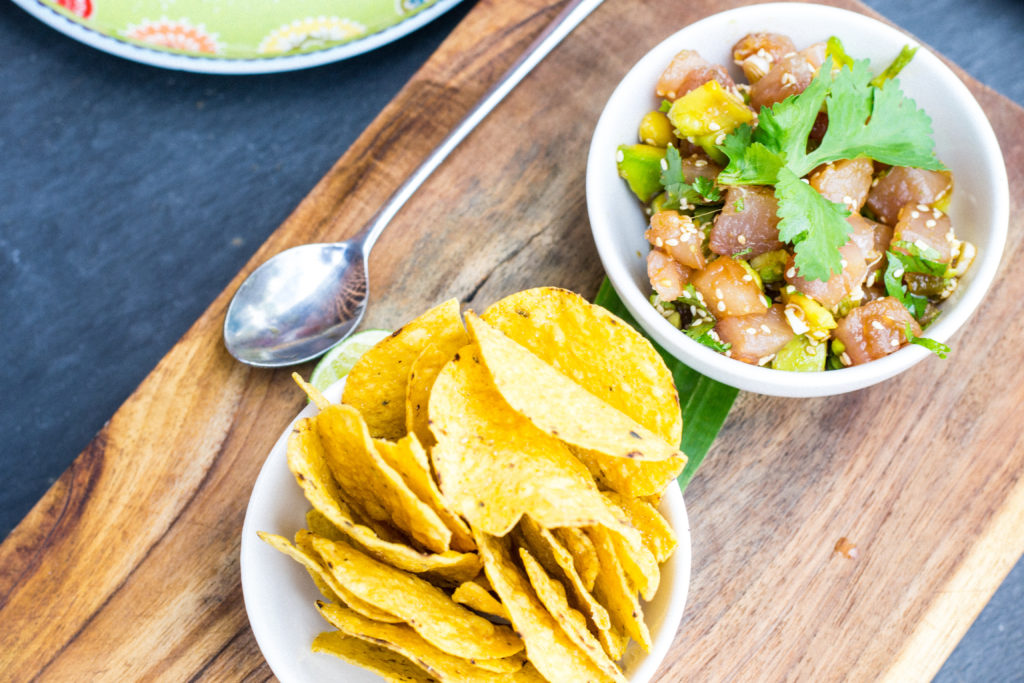 Known for their beef quesadillas, this place and those quesadillas are not to be missed! It was my favorite restaurant in Canggu. This colorful and vibrant restaurant is just a few minutes walk from Echo Beach, the perfect place to stop over for lunch and a midday cocktail.
Atmosphere, atomosphere, atmosphere, is all I can say about this place. The Parisian-style food and decor are both absolutely impeccable. I only ate here for dinner (3 times), but I hear the breakfast is just as amazing!
Looking to grab something quick and easy? Serving up healthy and fresh sandwiches and juices, this is your place. You can delight in breakfast sandwiches, vegetarian sandwiches, and/or meat sandwiches. Wash it all down with a fresh smoothie or fruit juice.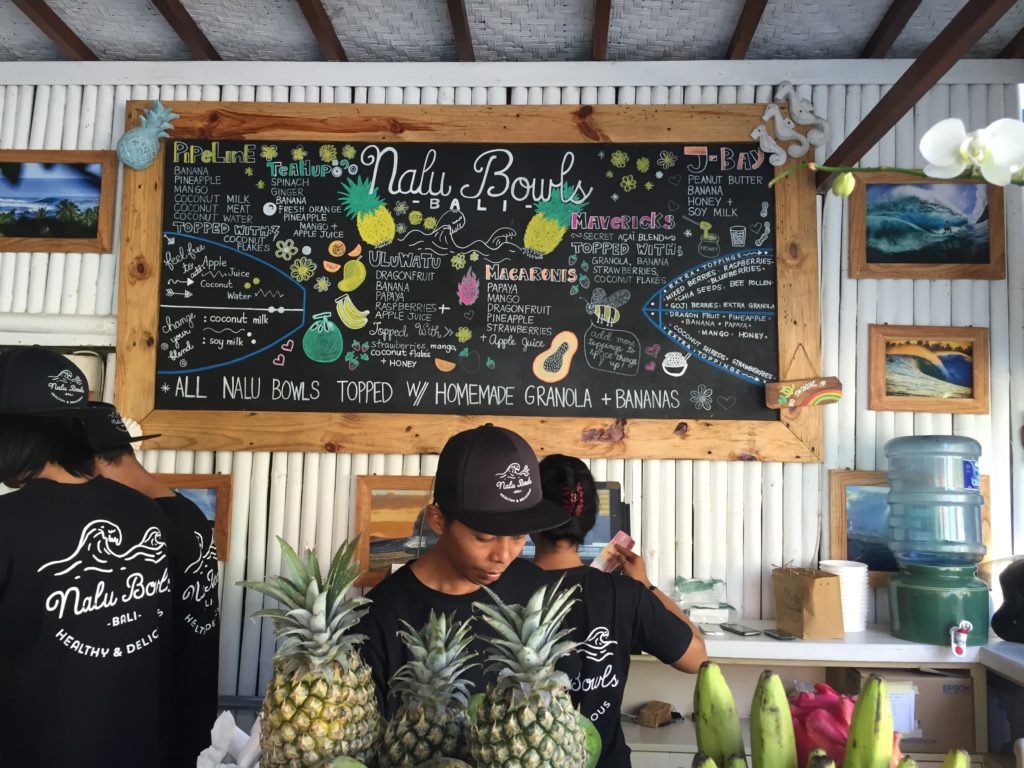 Hawaiian inspired and revolving around the surf culture, Nalu Bowls is Bali's first smoothie bowl shack. These delicious bowls are seriously like eating ice cream for breakfast, but only much much healthier.
See & Do
Canggu definitely has a more laid-back vibe in comparison to bustling Ubud, but there certainly is not a shortage of things to do there. Here are some things I enjoyed while on workation:
Yoga at Desa Seni
Catching the sunset at Echo Beach
A Manifesto Workshop for Creatives with the amazing life coach, Leannah Lumauig.
Volunteering with the Bali Life Foundation who empowers disadvantaged communities, specifically children and women
Visiting the Tanah Lot Temple at sunset
A day trip to Ubud, hiking the Camphuan Ridge Walk, and shopping!
Some much needed pampering at Maria Curau Nail Salon & Spa
Surfing at Echo Beach and Double Six Beach in Seminyak with Funky Fresh Fins
My full 8-Day Itinerary for Canggu, Bali is coming soon! Sign up (in the side bar) to receive my new blog posts, by email, so you don't miss them!