Your Guide to Priority Pass Plus 25% Off Discount!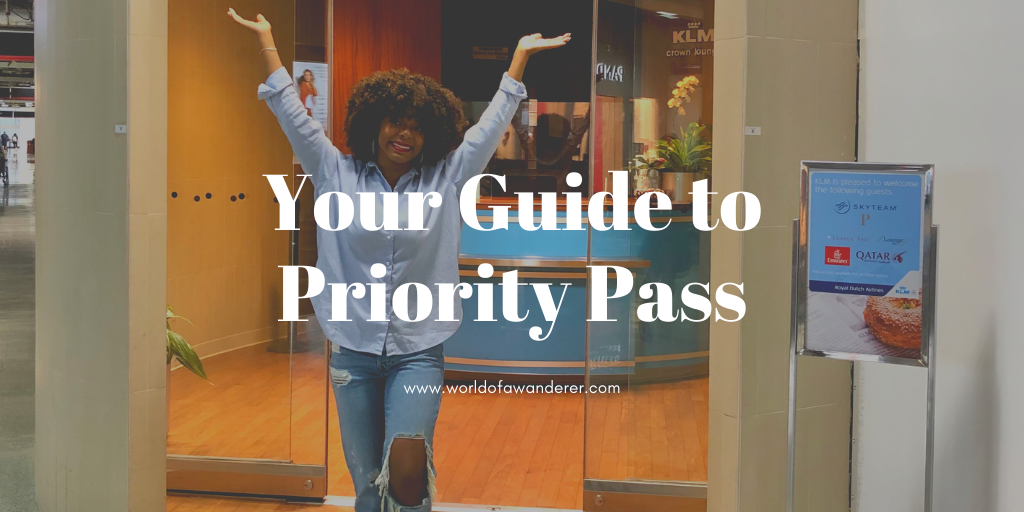 This post is sponsored by Priority Pass. However, as always, all opinions are my own
Travel is back in full swing, airports are bustling and busy, and while it may all be a bit overwhelming, travelers can find comfort by retreating to one of the many Priority Pass lounges around the world.
Priority Pass can alleviate some of the stress that comes along with navigating an airport, especially by utilizing the bespoke airport guides and indoor maps and being able to retreat to a quiet lounge to relax or work.
If you're a frequent traveler, you've probably heard of, or maybe visited, an airport lounge. Accessibility to these lounges, which provide complimentary food, beverages, and other amenities, can improve practically every airline journey. Purchase a one-time pass or a Priority Pass membership to obtain access to an airport lounge. Here's what you need to know if you want to use your Priority Pass to gain entry to an airport lounge.
What is Priority Pass?
Priority Pass membership gives you access to a global network of over 1,300 airport experiences, including airport lounges, restaurants, and other exclusive perks. Select Priority Pass airport locations also offer resting areas where members can relax, recharge and unwind; as well as, spa services, gaming stations, and scenic vistas. There are even some high-end amenities accessible, such as a pool in one of the Punta Cana International Airport lounges and a putting green at the PGA-themed Minneapolis-St. Paul International airport.

View this post on Instagram
Access to airport lounges may be quite pricey on a one-time basis, ranging from $30 to $60 per visit. Individual passes may not be worth the money, notably if you bring a visitor or travel with your family. For most passengers, especially those who fly more than a few times per year, investing in a Priority Pass membership for airport lounge access is more cost-effective.
Priority Pass membership can be obtained in two ways. You can get a Priority Pass membership directly from the company's website or Priority Pass Select through a credit card issuer that offers this privilege to its cardholders.
What are the Priority Pass benefits?
Let's start with the best perk of this post! You get 25% off your membership by using promo code: PPCOLBY0422 or sign up by clicking below!

If you are a regular or moderate traveler, a Priority Pass membership might bring a lot of value in terms of services and offerings. Many airport lounges have one or more of the following offerings:
Complimentary Wi-Fi

Charging stations

Food and drinks

TVs

Conference rooms

Business centers, including computers and printers

Sleeping suites or showers
You may be permitted to bring visitors inside lounges depending on your Priority Pass membership. Children under the age of two are exempt from charges. Guests who are not covered must pay the $32 guest fee to enter the lounge.
Feeling a little lunchy? Take advantage of the restaurant vouchers Priority Pass provides at select restaurants. You can bypass the lounge and head to one of the 30+ participating restaurants with a $28 to $30 voucher. If your guest is part of your membership, they can also receive a voucher.
Some credit card companies, such as American Express, no longer include restaurant access with their Priority Pass Select membership. Others only have a relatively small number of lounge visits available. Review the fine print on your card for information on restrictions and limitations to Priority Pass Select privileges.
The Priority Pass app
The Priority Pass app is an invaluable tool for any regular traveler. It includes a catalog of all airport lounges, maps for all locations, and information on their offers and operating schedules. The mobile experience also provides consumers with the most recent information on airport dining, retail, and spa savings. You can also use the Priority Pass app or your digital account to redeem discounts.
Want to take the hassle out of figuring out airport transportation? You can book an airport transfer and car rental via the Priority app under the section 'travel services' which can be found on the home screen as soon as you log in.
Are Priority Pass lounges usually crowded?
Occasionally, but there are a lot of factors at work. The request for lounge admittance varies depending on the country, airport, kind of lounge, time of day, and whether or not you are going during peak season. While I have not personally been denied access, it does happen.
During peak travel season, busy airports may have higher response times to enter lounges. Popular airport lounges that provide unique experiences, such as spa services in sleeping suites, may see increased demand and wait periods.
There are a few things you may do to obtain access to an airport lounge, especially at peak times. Priority Pass may be available at more than one terminal. If a lounge is congested, for example, you can choose an affiliated restaurant or even another lounge in another terminal. However, beware of this. I recently tried to visit a Priority Pass lounge at the Cancun airport that was not in my terminal and was not able to do so. Security turned me around. There is no access to other terminals inside the airport at Cancun International Airport. Travelers can only get to another terminal via transportation or walking outside the airport, not through the airport. So, while I was anticipating getting to the airport early and hanging out in the Priority Pass lounge, I, instead had to find an empty table in the food court — not the most comfortable or quietest of places.
However, if you have a long stopover or a long wait before your departure, it is definitely worthwhile to visit another terminal to make use of your Priority Pass access, if you can.
What does a Priority Pass membership cost?
Priority Pass membership is classified into the following three categories:
Standard
This membership is designed for the infrequent traveler and costs $99 per year. Entry to airport lounges will cost $32 for yourself and $32 for additional guests with the standard membership.
Standard Plus
This membership is for anyone who travels more frequently, perhaps once or twice a month. The yearly membership fee of $299 includes ten free access to Priority Pass lounges. After you've used those, you'll be charged $32 every visit. Any extra guests will be charged the same fee.
Prestige
This category caters to regular travelers and costs $429 per year, with unlimited visits included at no extra cost. Additional visitors will be charged $32.
How to Get a Priority Pass Membership?
On the Priority Pass website, you can purchase one of the three above-mentioned membership tiers.
Use discount code PPCOLBY0422 and get 25% off your membership!
Which credit cards include Priority Pass Select?
If you do not wish to pay for a Priority Pass membership, numerous credit cards provide a unique Priority Pass membership, known as Priority Pass Select, as a card perk. Here are the credit cards that have an airport lounge pass as one of their perks:
Chase Sapphire Reserve
Citi Prestige Credit Card
Capital One Venture X Rewards Credit Card
Hilton Honors American Express Aspire Card
Hilton Honors American Express Surpass Card
The Hilton Honors American Express Business Card
Marriott Bonvoy Brilliant American Express Card
Mastercard Black Card
Mastercard Gold Card 
The Platinum Card from American Express
The Business Platinum Card from American Express
How to make the most of a Priority Pass membership?
To get the most out of your Priority Pass membership, use it as much as possible. That could mean arriving a little earlier for your trip or stopping at a lounge when you land instead of going straight to your destination.
Another way to make better use of your pass is to schedule your flights around lounge access. If you're looking for flights and have the option of using several airports, consider the one with access to a lounge, especially if you have a favorite lounge. It's also a good idea to choose an airport with multiple lounges if you plan on visiting more than one or if you want to avoid having to wait in line.
Consequently, if you have a Priority Pass Select membership through your credit card company, you should set it up as quickly as possible. Membership enrollment is not automatic, even if it is offered as part of your credit card perks.
You will need to complete extra actions to join in the program and receive your membership card in the mail. Most card companies allow you to activate your enrollment online. You may even use your digital membership card by downloading the Priority Pass app.
The bottom line
Airport lounge access is a wonderful method to make your trips more enjoyable, especially if you are facing long layovers or a multi-leg overseas journey.
Regardless of how you obtain your Priority Pass membership, the value you'll receive from the facilities and convenience may be worth the cost—especially for frequent travelers who will spend money on food and other services at the airport regardless.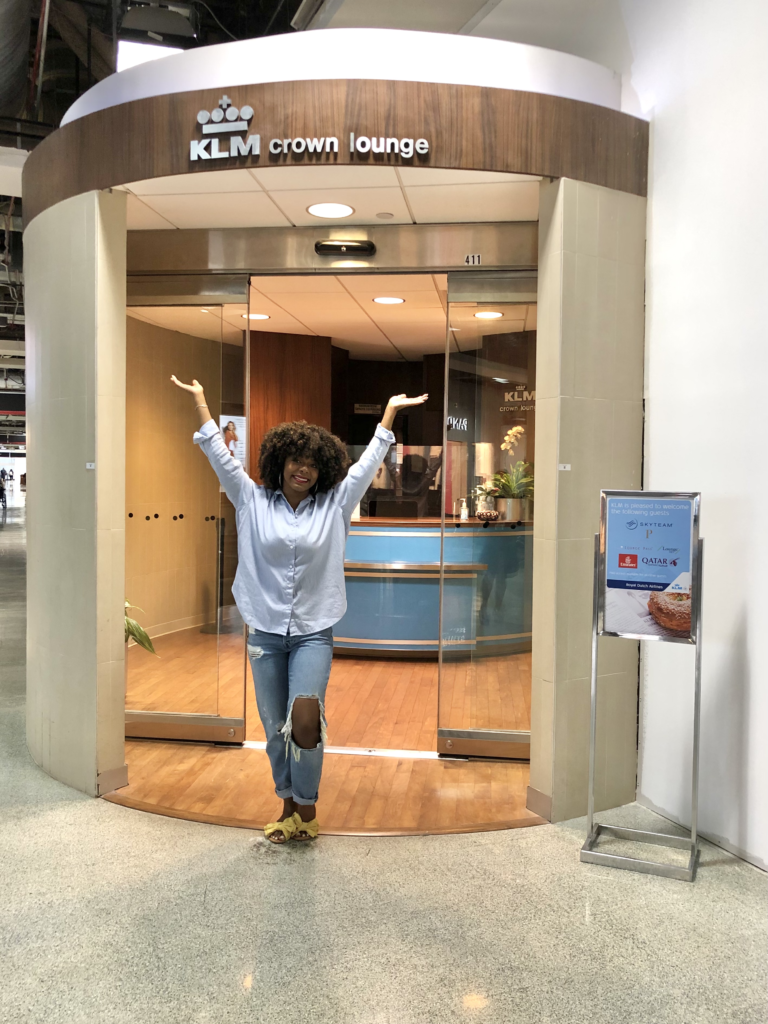 Join Priority Pass today! And, don't forget to use discount code PPCOLBY0422 and get 25% off your membership!
SAVE FOR LATER