Why Now is the Best Time to Travel Solo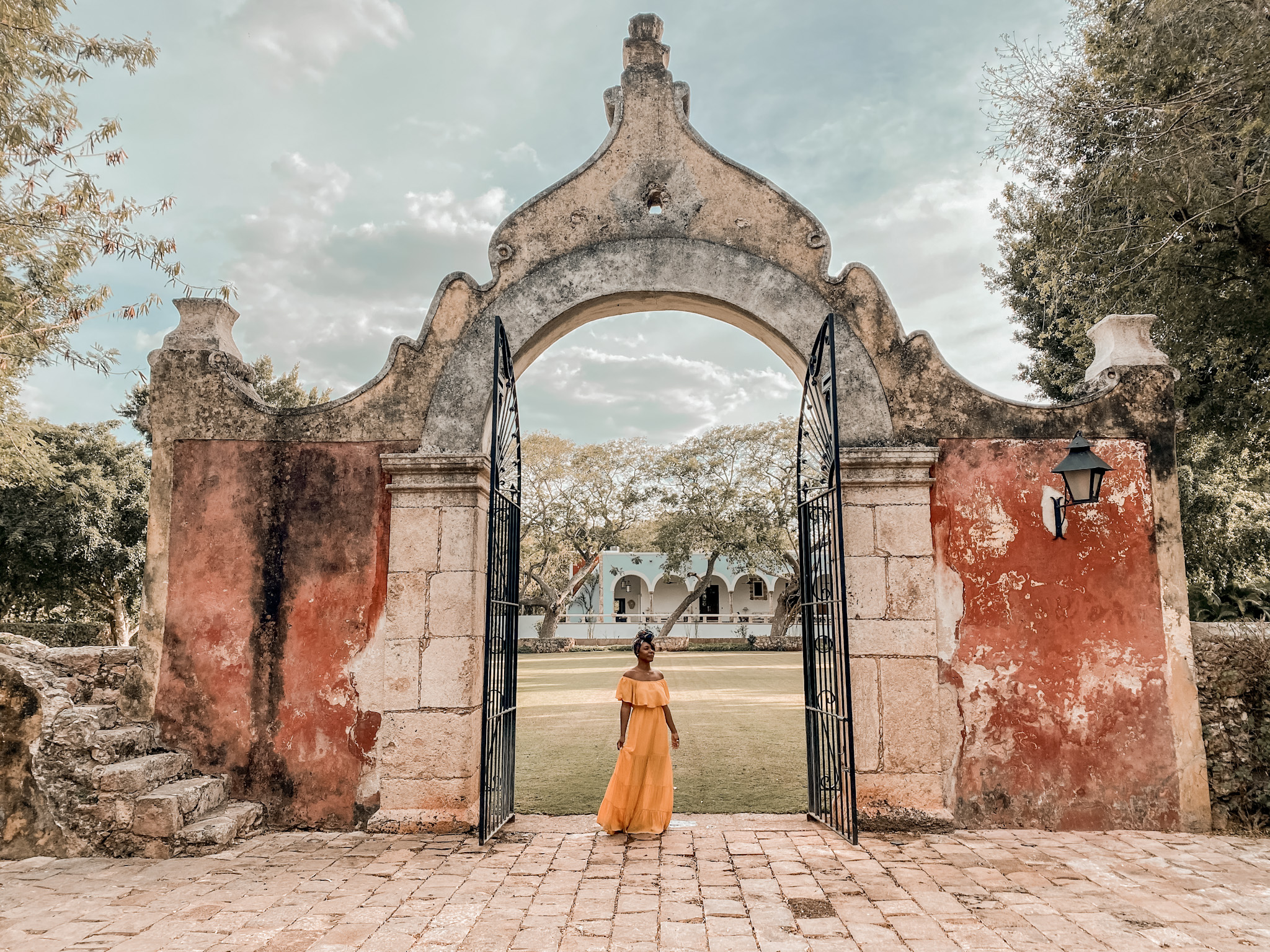 There's a great debate on traveling during COVID, whether you should or shouldn't, whether it's "right" or "wrong". My take is, do whatever you deem is comfortable for you, while taking necessary precautions to protect yourself and those around you.
One thing I will say is, right now is probably the best time to travel solo. And here's why:
You Get to Dip Your Toe in the solo travel waters 
This is one of the best reasons to travel solo right now. You get to dip your toe in the solo travel waters before making the full plunge. What do I mean by that? Many people are hesitant to travel solo internationally due to safety concerns, language barriers, getting lost etc. However, traveling right now is very limited, for us folks from the U.S. at least. So, it's not much international travel happening right now, which means people are traveling more domestically. This is the perfect opportunity to test the solo waters, while still on your home turf, so to speak, and not only that, but you get to explore destinations that you may not have explored otherwise. It's win win!
Extra precautions are being taken
Everybody, everywhere has upped their sanitation game. From sanitizing surfaces, to taking temperatures when entering establishments and wearing masks, now is the time when everyone is being their most sanitary selves. This is actually something I hope sticks around for a while. People are gross. So, it's good to see establishments taking extra measures to keep those germy germs at bay.
Even when it comes to masks. I had a conversation with a friend years ago when I was living in Korea, telling him that I wished other countries, specifically America, adopted the same practice of using masks regularly, instead of it being a stigma that you have some severe illness and need to be ostracized like a leper for simply taking others' well-being into consideration. While living in Korea, if a person had even a slight sniffle, they would wear a mask, just in case. Meanwhile, in the U.S., people will show up to work hacking up their lungs, with a fever and body aches, infecting the whole office smh.
All that to say, now is a good time to travel solo because extra precautions are being taken everywhere.
Social distancing is easy when you're by yourself
I mean, this is kind of self explanatory. It's easy to social distance when you're solo haha. Whether you are road tripping it, making a beach break or exploring the great outdoors, you'll be able to do it safely solo.
There are Less crowds
Now is also a good time to travel solo because there are far less crowds. If you are new to solo travel, maneuvering through large crowds alone may be a bit overwhelming. Now, less people are traveling, tourist hotspots have become somewhat desolate (especially since a lot of borders are still closed to foreigners) and people in general are simply staying in. So, if you want to explore destinations with minimal crowds, now's the time.
Just to give you an example, I visited a nudist resort in Tulum, Mexico back in March, literally a few days before the pandemic really hit. Tulum was PACKED! The beaches, the roads…oh my gosh the roads. It was unreal! I visited again in July, and though there were still quite a few people out, about and around, it was NOWHERE near what it was like back in March.
There's more comfort in me time
Sheltering in place alone, or around very little people, has become the new temporary norm. So, for many, spending time by themselves has become a little more comfortable. From what I've gathered by talking to friends, interacting with my followers and other people in the travel space, many people's hang up about traveling solo is the fear of being lonely or bored by themselves. Well, my friends, let me tell you, if you can survive being on lockdown for 5+ months during a pandemic, then I'm pretty sure you'll be quite alright traveling solo. For those who have been on lockdown with others during this time, a little solocation may just be what the doctored ordered.
Prices are cheaper
With the world essentially coming to a halt and everything shut down, many businesses are struggling. Hotels aren't being booked, Airbnbs are sitting vacant, restaurants aren't getting as much traffic. The travel and hospitality industry are simply trying to get by right now. Prices are being slashed and you're getting more bang for your buck.
Referencing back to my Tulum trip, when I visited in March, my Airbnb was around $70/night. Last month, the same Airbnb was $35/night. Half the cost! You can also find flights for pretty cheap right now as well. Though it was an error fare, I recently booked a flight to Tokyo for $160 round trip! Want to find out the best ways to save money on travel, check out my post on 100 Ways to Travel Hack Your Next Trip.
---
---
Do you think you would travel solo during this time? Why or why not? Leave me a comment below.