50+ Free & Cheap Things to Do in Atlanta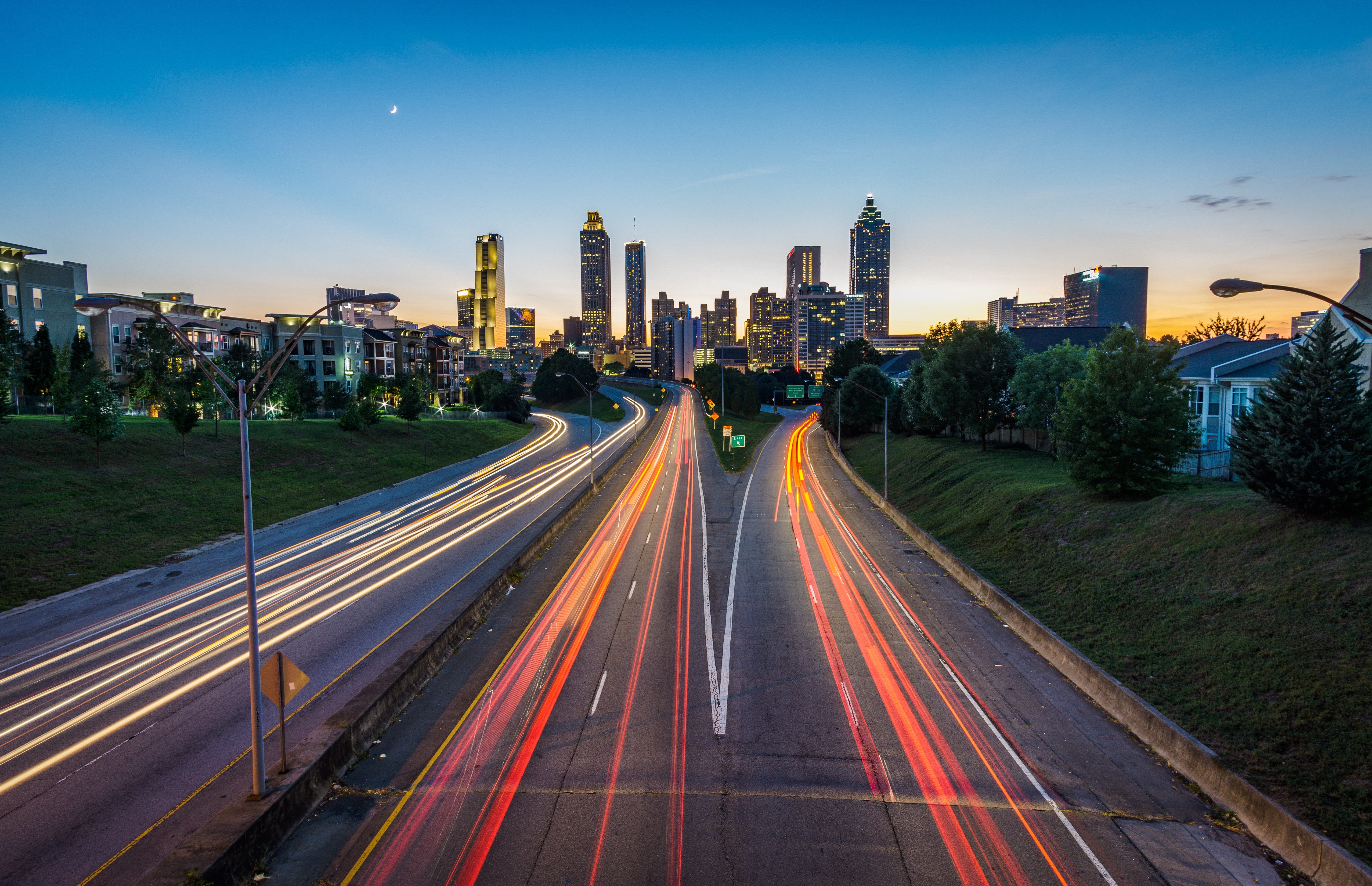 Whether you are a local of Atlanta or a visitor, there is plenty of fun to be had in this city, and you can do so without breaking the bank. Here's a list of 50+ Free & Cheap Things to Do in Atlanta. Pin it. Bookmark it. Save it. Share it!
Updated February 23, 2021
Like their slogan says, "Weekends are overrated." Who says you can't have fun on a Monday? Head to Monday Night Brewing where for $10 you can get souvenir glass and (6) 6-oz samples of beer.
An interactive adult art night where local artists curate artful and soulful experiences. Anything from live music ensembles, poetic excursions, erotica, cos play, and DJs may be featured. Event is from 7:00 pm-10:00 pm; price – $7.00
Get your Bingo on with a $2 [PBR] brew or 2 on Monday nights at The Highlander. They also have international small plates specials on Mondays. Bingo starts at approximately 9:30 pm.
Pick up some organic, fresh, produce or natural-beauty care from the "The Shed" located at Ponce City Market on the Beltline. Find cheap home-grown and homemade foods and even enjoy some free samples. The Farmer's Market is held seasonally on Tuesdays from 4:00 pm-8:00 pm.
Jazz up your Tuesdays with some down-home Cajun cuisine and live Jazz at Louisiana Bistreaux Decatur from 6:00 pm-9:00 pm.
Beers and burgers go hand in hand, so why not enjoy both on Tuesdays when Hand in Hand mouthwatering burgers are only $2? Can't make it on Tuesday, that's ok…stop by on Wednesday for team trivia night at 8:00 pm.
7. Taco Tuesdays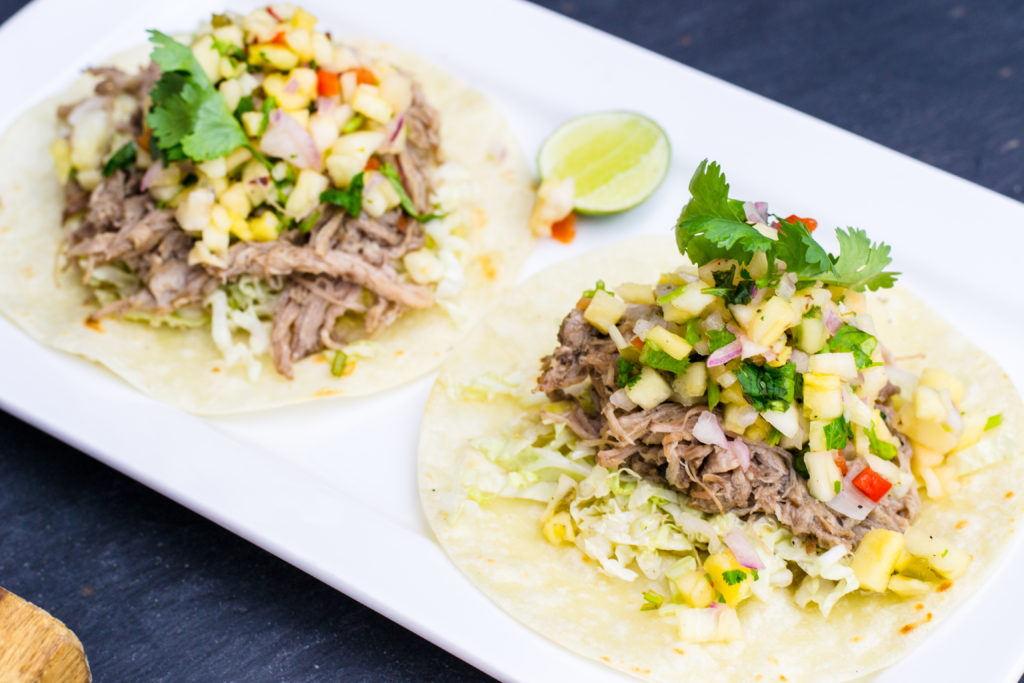 Tuesdays were made for Tacos who am I kidding, everyday is made for tacos. There definitely isn't a shortage of Atlanta restaurants offering $2 tacos every Tuesday. Here are just a few:
Takorea
Prickly Pear Taqueria & Tequila Bar
Mother
Bada Bings
Free yoga in Atlantic Station on Wednesdays at 6:30 pm. Be sure to get there early, it gets pretty packed.
Laugh the night away with Improv in the Park at Atlantic Station, hosted by Whole World Improv. This free show is held every first Wednesday of the month at 8:00 pm.
Check out the complimentary yoga classes held on in Colony Square (by the #IAmMidtown letters) every Wednesday starting at 6 pm. If you attend four sessions you get free Sweat Swag…who doesn't like free stuff on top of free stuff?!
Enjoy a little Wine Down Wednesday at 3 Parks Wine where they have free wine tastings from 5:30 pm – 7:00 pm.
I said a hip hop
The hippie, the hippie,
To the hip, hip hop, and you don't stop, a rock it…
Whose song is this?
Test your hip-hop knowledge at Slice Piedmont on Wednesdays at Hip-Hop Trivia from 8pm-11pm.
Every Thursday, until August 3, catch some of the best 90's movies in Central Park at Atlantic Station. Pack a picnic, bring a blanket, pull up a chair, whatever makes you comfy. Movies start at dusk.
Every Thursday you can sweat it out on the Beltline with free workouts to Caribbean music. Classes are from 6:30 pm-7:30 pm.
"Books, booze, & beats" is what Lit is all about. The last Thursday of the month head to Edgewood Speakeasy and share literary discoveries over drinks and music. Entrance is free, but they ask to bring a used book as a donation.
Nothing like a good vibes, good food, and good music. JCT rooftop bar has it all. Enjoy free live music every Thursday from 6pm-9pm; Friday and Saturday 8pm-11pm.
Take a stroll through the historic Castleberry Hill neighborhood where you can hop and shop from neighborhood art galleries, shops, and restaurants. The art stroll takes place every second Friday of the month.
Loads of food and tons of fun can be found at the Atlanta Food Truck Park. Food trucks are set up every Friday from 5pm-9pm; Saturday 12pm-10pm; Sunday 12pm-8pm.
"Part art party, part happy hour". Get free admissions on the first Friday of the month at the High Museum and enjoy cocktails and convo, and all things art.
Head out to Colony Square Plaza in Midtown and grab some lunch time bites from some of Atlanta's favorite food trucks. Food trucks are at the square every Friday from 11:30 am-1 pm.
This outside market is open year-round, every Saturday from 9am-noon (or 9am-1pm depending on the season). Shop home-grown produce and products, and when you're done wander next door to the Jimmy Carter Center and stroll through the gardens.
Kick back, relax, and enjoy free live music while the sunsets behind the Atlanta skyline. Concerts take place every Sunday in Piedmont Park at 7pm.
Slide through Old 4th Ward's Skate Park and get your zen on with free yoga and popsicles every Sunday from 7pm-8pm.
Every second Sunday of the month, the High Museum offers free admission from 12pm-5pm.
Enjoy the simple things, like a free fountain show everyday at 12:30 pm, 3:30 pm, 6:30 pm, and 9:00 pm.
Get some fresh air and take in some great views on top floor of the Georgia Tech Clough Clemmons building. The rooftop is open to the public during regular hours.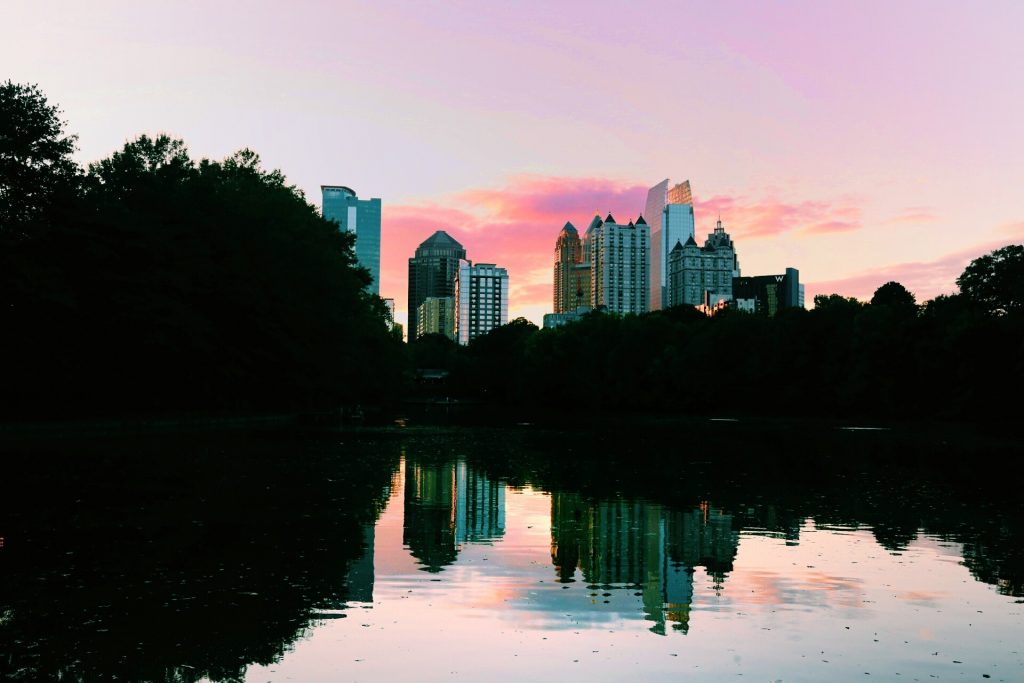 I've mentioned events taking place at Piedmont Park a couple times throughout this, but Piedmont Park alone is a great way to spend the day; whether it's a picnic in the park, tossing a ball around, hopping on the grill, or taking a stroll or jog.
The most iconic snapshots of Atlanta's skyline are likely taken from Jackson Street Bridge (Walking Dead Season 1 cover?Yep. That shot). Have a photo/selfie sesh of your own or simply take in the spectacular sunrises and sunsets from the bridge.
Not far from Jackson Street Bridge, you can visit the sites of one of the most renowned Civil Rights leaders and historical figures in U.S. history, Dr. Martin Luther King Jr. See his birth home, where he worshipped, and eventually laid to rest. Take a walk through history and walk in the footsteps of Civil Rights pioneers.
Enjoy blues and barbecue at Fat Matt's Rib Shack. Free live music starts at 8pm nightly.
Another Insta-worthy place for a photo sesh. Ride, roll, skate, and/or walk through this graffiti-filled tunnel and check out some of the incredible street art work of Atlanta.
Carnival amusements meets skyline, makes for a darn good time. Located on top of Ponce City Market, the new Skyline Park is the perfect place to enjoy food, views, games, and even mini-golf. Perfect for all ages. $10 entrance fee for adults and kids (12 & under); $7 for kids under 12; free for kids under 3.
This Art Exhibit, with works centered around the African Diaspora, is 1 of 3 oldest houses in Atlanta's historic West End. It is also the site of the first kindergarten in Atlanta. Price: $4 Adults; $2 kids.
Nothing screams nostalgia like a night of classic arcade games. Here you'll find classics like Ms. Pac Man, Mortal Combat, Galaga, NBA Jam, Street Fighter, and more. Challenge your friends to a round of board games in the cozy lounge, and knock back a Well [cocktail] Done Well for only $5.
Take a joy ride on the Atlanta Street Car and visit historical sites such as the Martin Luther King Jr. National Historical site, Centennial Olympic Park, and nearby neighborhoods. Price starts at $1 for adults.
Buy 2 draft beers and get a free wood-fire pizza, any night of the week after 11pm.
Peruse around Old Historic Chamblee and check out the tons of antique shops and eateries. You never know what treasure you may find.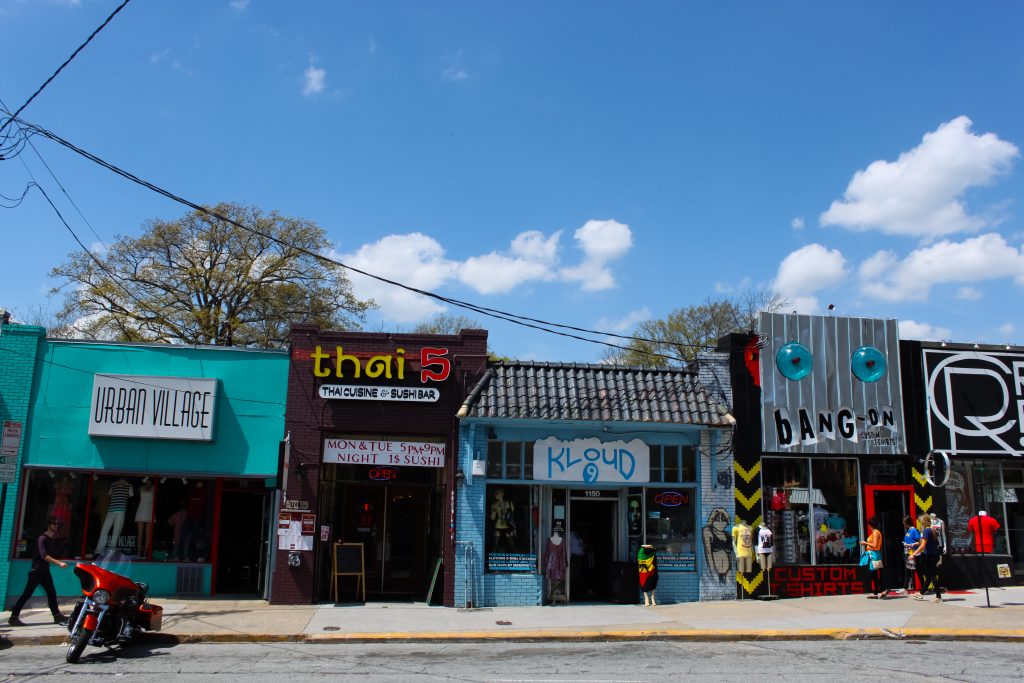 This quirky area of Atlanta is a world of its own. Peruse through the shops, grab a bite to eat, and be entertained by the many street performers.
Beat the Georgia heat, grab an inner tube, and float down the Chattahoochee River.
Atlanta's new baseball stadium offers an experience outside of just baseball. Come here just to hang out, have fun, drinks, eats, and shop.
Check out free performances and exhibitions at the Goat Farm, or simply wander around this eclectic, off the beaten path, space near the heart of the city.
Throughout Atlanta you'll see bike hubs where you can now rent bicycles. Rent them by the half hour, the month, or annually. Not only can you explore the city in a new way, but it's also good for the environment. Win win. Rentals start at $3.50.
This is another place that's been mentioned a few times here. Take a stroll, jog, roll, or run on the Beltline. Stop and admire the art installations, or enjoy some performances.
Grab some friends and a few brews at the bars and pubs of Buckhead. Laid back vibes, cheap drinks, makes for a fun-filled night.
This industrial space is perfect for perusing. Here you can buy some local goods, sample exotic ice cream, grab a bite to eat and drinks, or simply people watch.
This year-round market is not just for shopping, it's a cool hangout spot with music, eats and treats. Over 100+ of Atlanta's brands, artists and creatives come together every fourth Saturday for shopping, fun and all-around creative vibes.
Come for the food and drinks, stay for the drinks. This is Ormsby's motto. This westside Atlanta neighborhood tavern offers a full bar, pub menu and traditional games like: pool, backgammon, bocce, darts and shuffleboard. Bocce ball and shuffleboard are both FREE!
Take a trip down memory lane with a nostalgic trip to Videodrome, the vintage video store in Atlanta. This 2,000 square foot cinematic library is the last video rental store standing in Atlanta. Rent a video (if you can scrounge up a VHS player) and get lost in a fictional world for a couple of hours.
For more ideas for cheap and free things to do in Atlanta check out apps such as Scoutmob, Eventbrite, Meetup, and Groupon. I promise, you'll never find a shortage of things to do in Atlanta!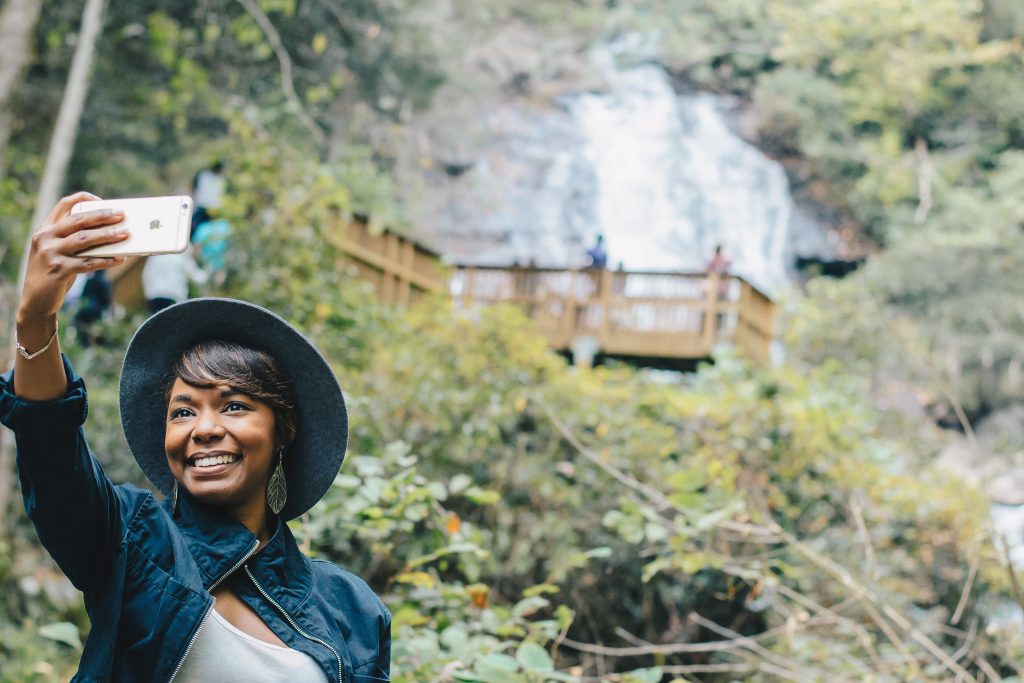 Take a day trip and head to one of Georgia's most famous waterfalls, Anna Ruby falls. There's a $3 entrance fee and afterwards you can make a quick detour to Helen, Georgia and get a taste of a German town in Georgia. Here's a full post all about it!
Looking for some socially-distanced fun on a budget in Atlanta? Starlight Drive-In is the answer! For $10 per adult and $1 per child (ages 5-9), you get a double feature movie, all from the comforts of your vehicle. Can't beat that! A small popcorn at a regular theater costs that amount by itself.
Planning a trip?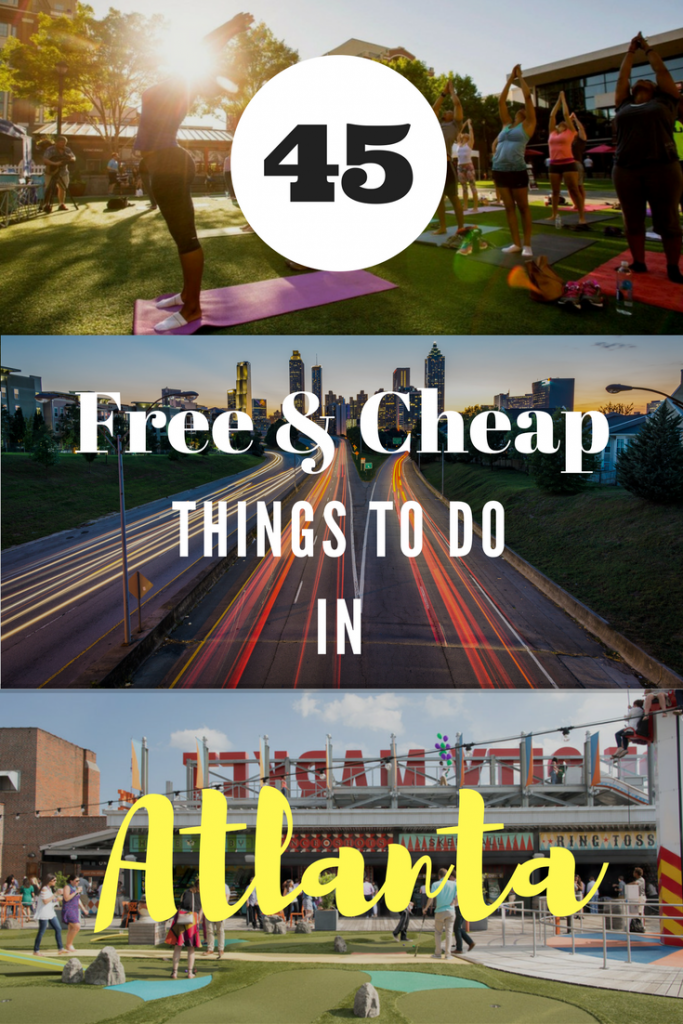 Have any more ideas to add to the list? I'd love to hear them. Leave me a comment below!