A Journey From Burnout to Bliss in the 2021 Mazda CX9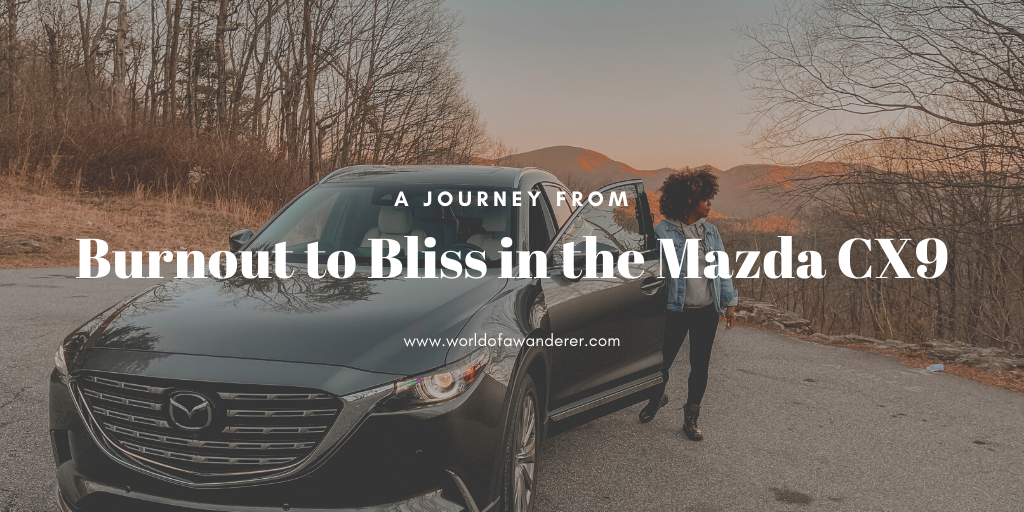 What do you do when the burn out is real, there's a pandemic and you need a getaway, BADLY?! You test out the new 2021 Mazda CX-9, hit the road and spend a couple days in the mountains at a Getaway House, that's what.
Whether you are a content creator like myself, service provider, working parent or any and everything in between, we all need a moment to just escape the hustle and bustle of life, reset, recharge and simply have a moment or two to reconnect with self. The thing with that is often times we don't allow ourselves that space and time to actually take a break to disconnect and recharge. We think that we don't have time because of all the work that needs to be done, or the work that will be waiting for us when we get back, or the mom guilt sets in – we make so many excuses as to why we can't when in reality we're only being a disservice to ourselves and others when we don't. Nobody wins when burn out has set in. So, let's get into my favorite way of going from burnout to bliss!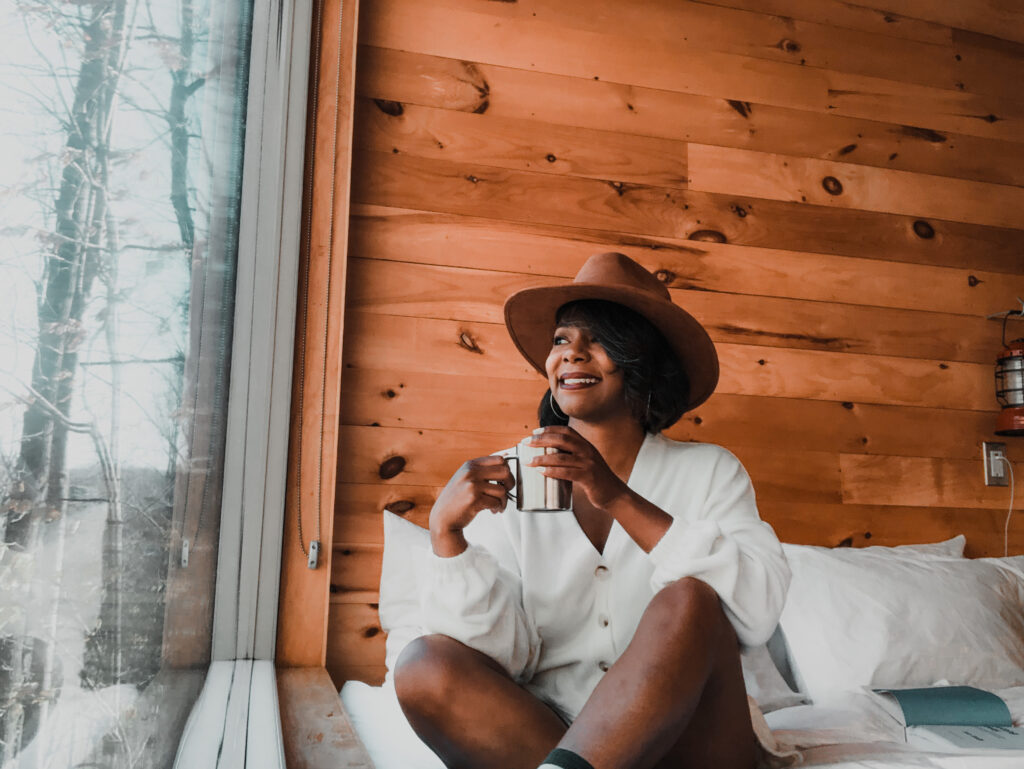 Roadtripping!
For my road warriors, when you have just about had it up to your eyeballs with work and everything else, this is my favorite way to escape for a bit. For me, there's something so calming about driving, unless of course you're stuck in horrendous city traffic I'm looking at you Atlanta. A good playlist, some snacks (because what's a road trip with no snacks) and a couple hours on the open road is a great way to release the stresses of the day/week/month. And then, of course, there's the excitement and anticipation of arriving at a new destination, so that's an added bonus.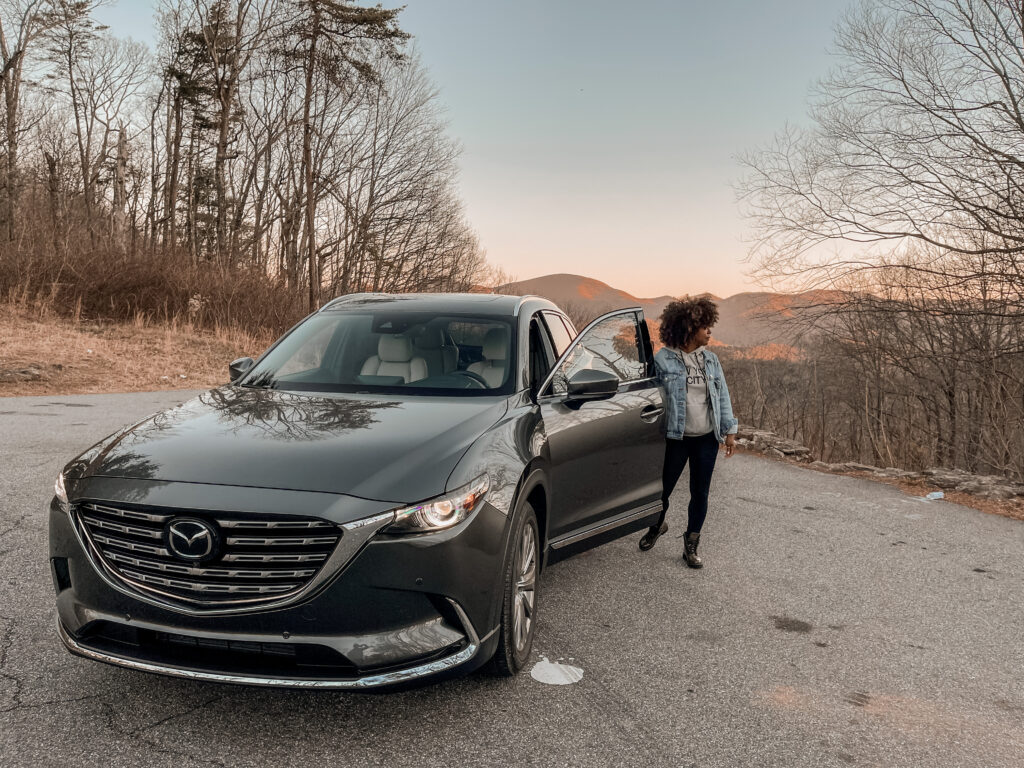 Getting Away in the Mazda CX9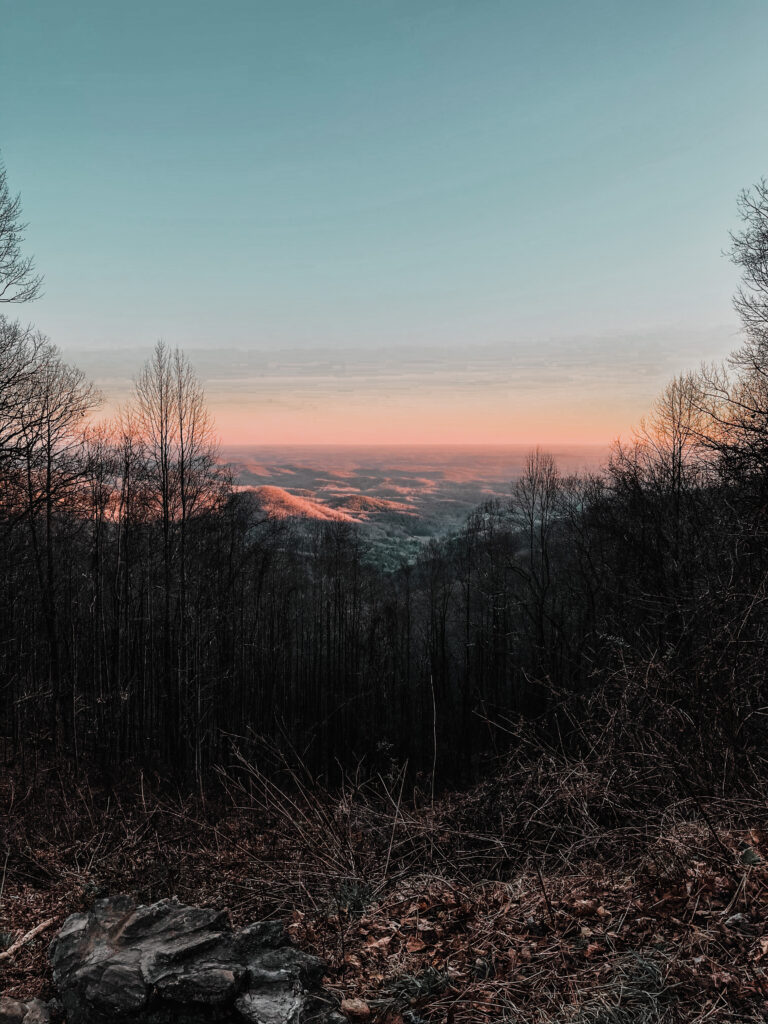 I recently hit the road in the 2021 Mazda CX9 for a fun road trip from Atlanta, where I spent a couple days at a Getaway House in the North Georgia mountains to recharge from a super busy end-of-year schedule. It was around the holidays, yet I wasn't particularly in the holiday spirit. But, as soon as I hopped in the ultra luxurious CX9, turned on some holiday music and hit the road, I quickly started singing a different tune, literally and figuratively. It was an instant mood change and I couldn't wait to spend a couple of days completely disconnected from the outside world.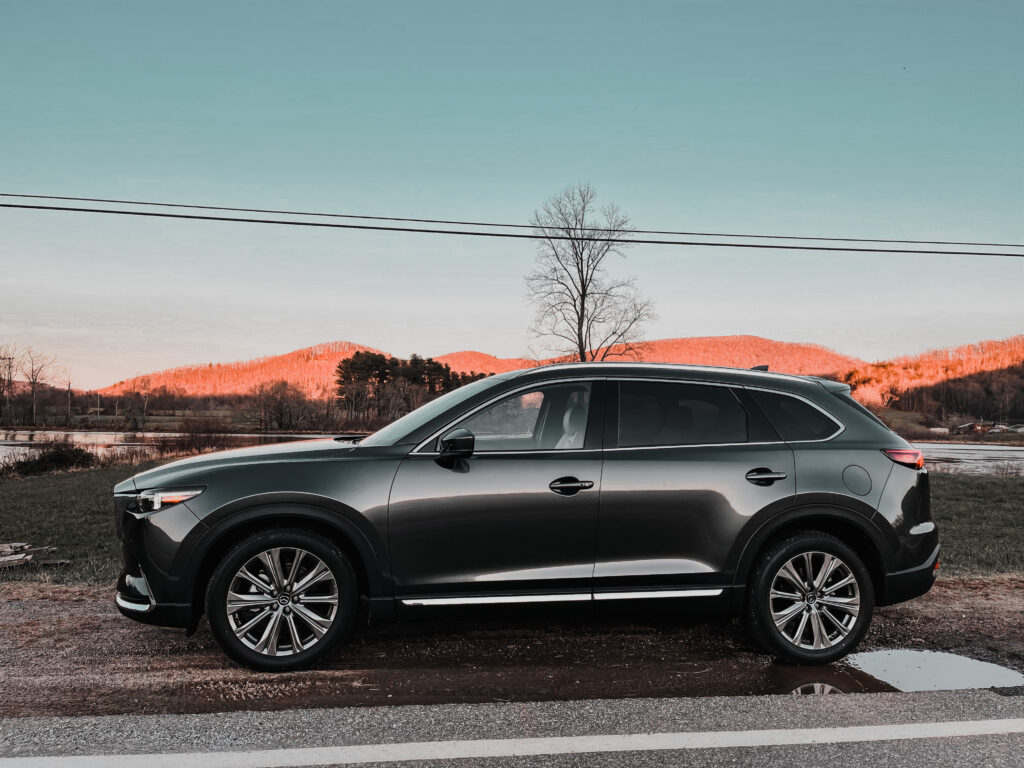 What I absolutely loved about the CX9 was how stylish it was! I mean, as soon as I opened the door and looked inside I was blown away! From the leather white interior with incredible attention to detail to its spaciousness to the overall sleek design, I couldn't wait to get behind the wheel and test it out!
The Journey
Our journey to Getaway House was a short one. It took us about an hour and a half from Atlanta. It was such a smooth ride, one thing I've always loved about Mazda. Thankfully, there wasn't any traffic, the heated seats kept us nice and toasty, and since it was Sunday and football was on, the bluetooth capability allowed us listen in on the Falcons' game.
One thing that I absolutely loved about journeying in the Mazda CX9 was how incredibly intuitive this vehicle was. At one point, I was driving, looking at the road, but kind of lost in my own little world. I did a little stretch to readjust myself and an alert went off. I looked down at the dashboard and an alert displayed "Driver, it's time to take a break."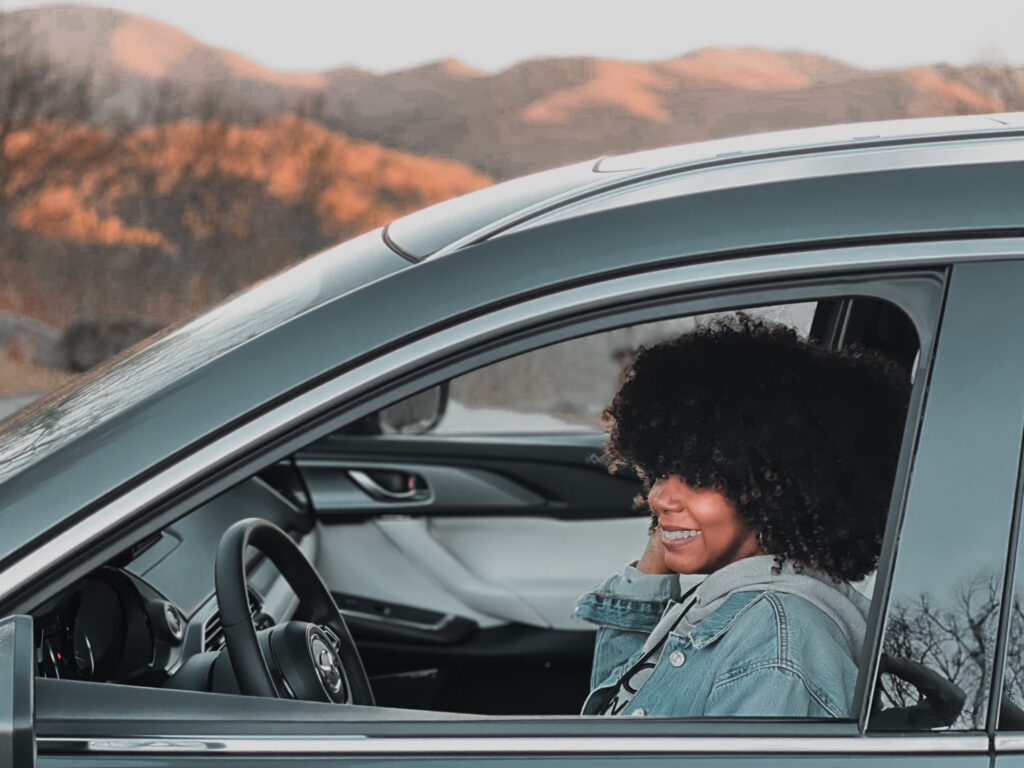 HOLY CRAP! How did it sense that?! It was almost creepy, because though I was fully focused on the road, it detected that I was becoming restless or losing concentration. The Mazda CX9 Driver Attention Alert (DAA) system helps reduce accidents by "learning" the driver's habits, watching inputs and vehicle's movements before fatigue is a factor. So, if it detects a change in that behavior, it will alert you to take a break if it senses you may be losing concentration. How wild is that?!
"Sophistication and performance in perfect harmony" is the tagline for the CX9 and let me just tell you, it is absolutely spot on! The ride was as flawless as the look. Aside from keeping me alert, it handled the windy and twisty roads of the mountains with ease and the GPS system ensured we got to our destination when our cell phones failed us.
The Destination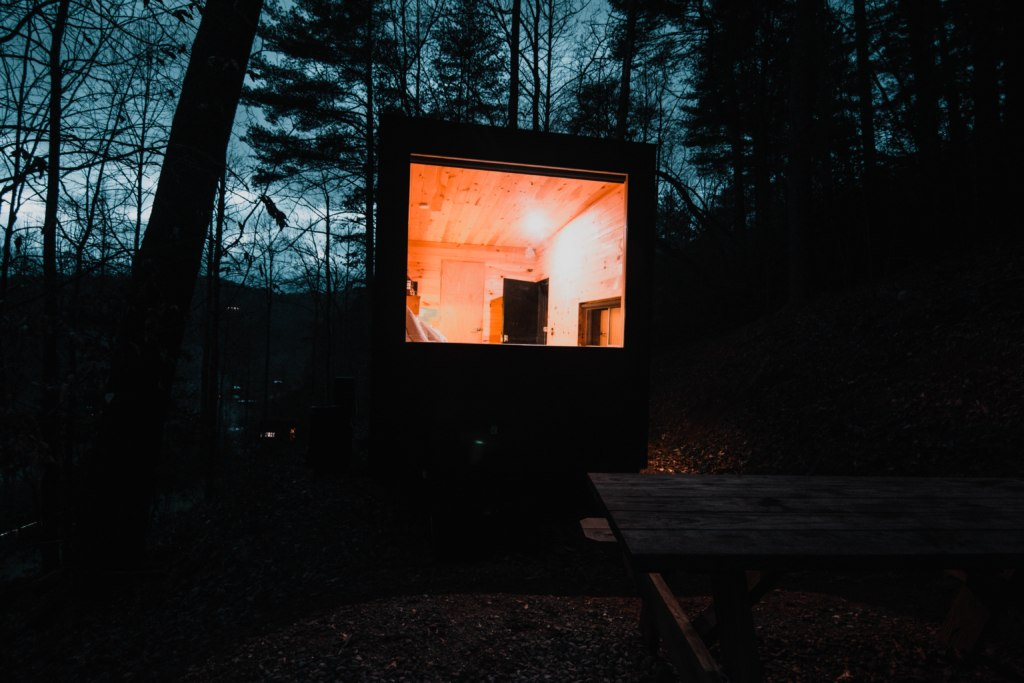 We pulled up to the Getaway House and I could already tell it was everything I needed. A tiny cabin tucked off in the woods, with nothing but the sounds of nature filling the air. We checked in and got settled. The space was tiny, but sufficient. It had everything we needed for a relaxing 2 days. There was no cell service or internet so for once, I got to completely disconnect. No distractions. I thought habit would have me picking up my phone every five minutes, but surprisingly, the only time I even thought about picking it up was when I was taking photos or changing the song.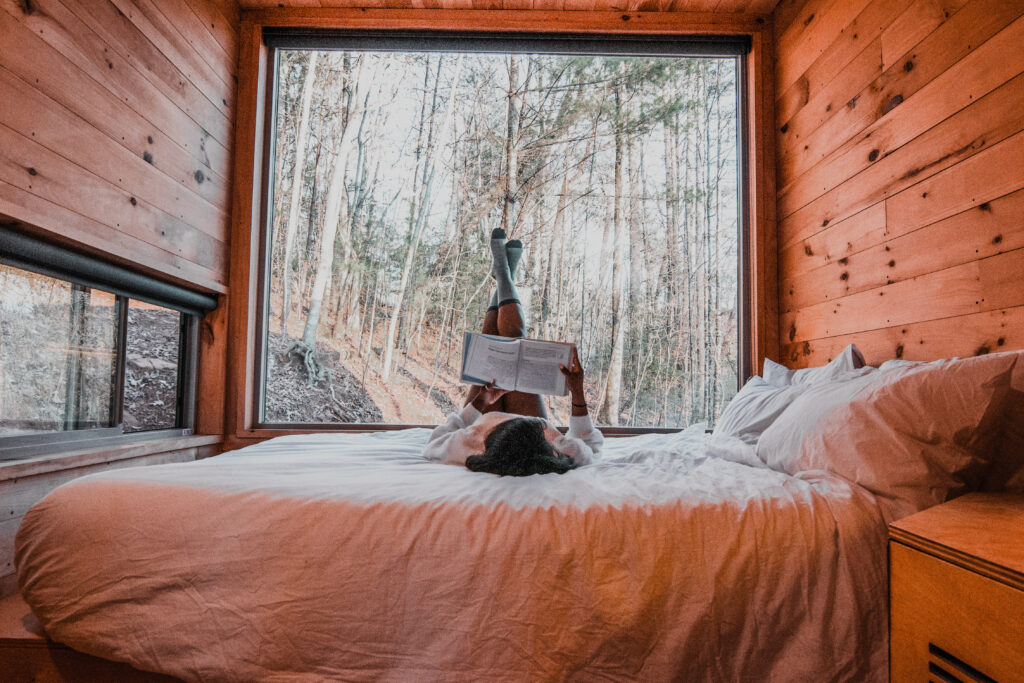 I never knew just how much I needed this getaway. As time went on, I could slowly feel the tension that I hold in my neck dissipating. My shoulders relaxed. Ideas flowed. I felt at perfect peace. I spent time journaling, meditating, connecting with my friend, basking in the art of doing nothing and simply enjoying the quiet and stillness. It's something so very special about silence that all too often we don't get to lean into because our world is filled with constant noise. If you need an escape and want to go from burnout to bliss I highly recommend taking a road trip to a Getaway House, and while you're at it, take the Mazda CX9 along for the ride.
What Else I love about the Mazda CX9
The new 360 Degree View Monitor that shows the immediate environment around your vehicle. This was the best feature EVER! It helps tremendously with parking and backing out of spaces.
Hands-free Rear Power Liftgate. This really comes in handy when your hands are full. One press of a button closes the trunk.
Getaway House may have been totally disconnected, but the Mazda CX9 always made sure we were connected on our drive. I love that it has 2 USB inputs in the front console and 2 in the 2nd row console.
Second row console control. This console allows passengers to control their own heat/air and even has heated seats.
Active Driving Display with Traffic Sign Recognition. Safety is always first and the CX9 ensures it with a display that tells you the speed limit, upcoming traffic signs and nearby vehicles.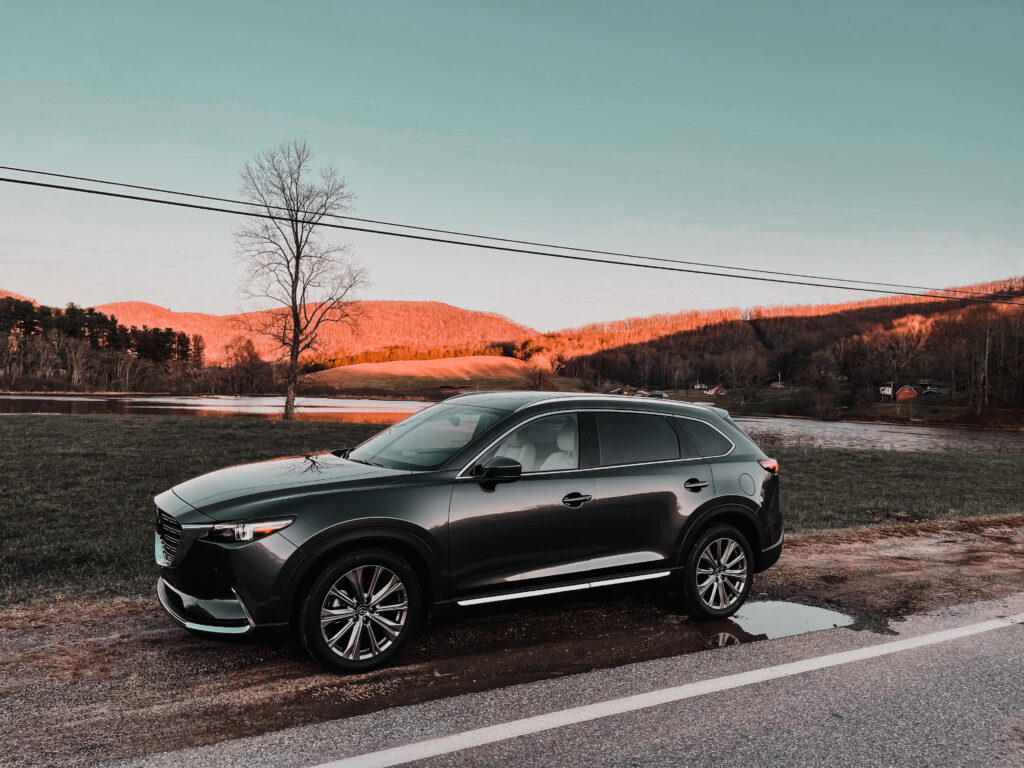 Want to learn more about the Mazda CX9? Click here. And if you're thinking about that road trip to Getaway House, read all about my experience and what you can expect here.
Special thanks to Mazda for allowing me to test out the Mazda CX9 for the week. All opinions are my own.
PIN ME!