6 Reasons to Fall in Love with Helen, Georgia #LetsGoPlaces
Every fall for 20+ years my grandparents have taken a trip to Helen, Georgia, the cute little German town tucked away in the North Georgia Blue Ridge Mountains. When I was younger the whole family would make the trip during Thanksgiving break, but over the years that tradition faded. My grands continued to go every year, and I typically joined them, but since they have not been able to go the last few years, I decided to keep up the tradition and take a little day trip, courtesy of Toyota. A couple of weeks ago, I had the opportunity to test out the 2017 Avalon Touring and I don't know what I loved more – the car, or all the new things I discovered during my visit. So, I'm here to give you the rundown on both.
#LetsGoPlaces
First, I have to say, I LOVE this slogan. It has essentially become the motto of my life these days; especially since rejoining the 9-5 force, where it is really easy to get into a comfortable routine. But, this is a constant reminder to get out and explore…even when I just want to stay home and relax on the weekends, because let's be honest, those two days just never quite seem like enough, amerite? But, I've challenged myself to explore my own "backyard", and now I'm challenging you to do the same.
One of the things I loved about the Avalon is how incredibly spacious it was. It is the perfect all around car, whether shuffling kids to and from school, or hitting the road for a road trip. There's tons of backseat space, and trunk space for all your essentials. Speaking of essentials – great gas mileage, backup camera, hands-free/voice command calling, built in GPS, and bluetooth capabilities? Check, check, and check!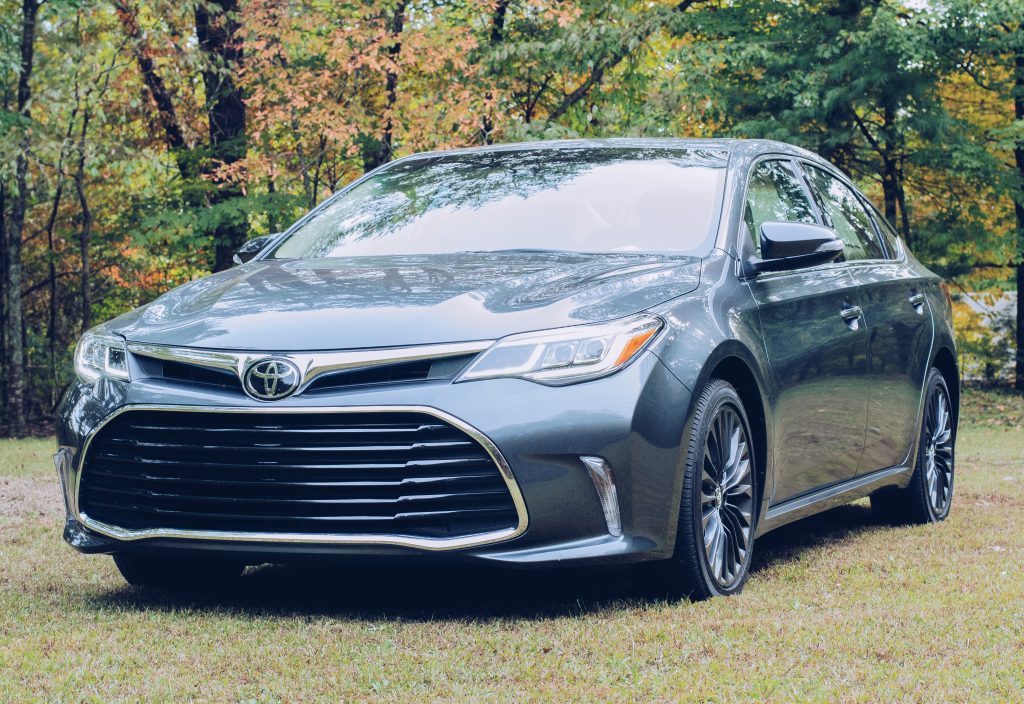 These are the things I never knew I needed until having them, now I don't think I could ever do without them. Spoiled much? Also, speaking of the GPS system, at some point you are going to lose service in these mountains. It doesn't matter who your provider is it can be God Himself, you are going to lose service. So, thank goodness for the built-in GPS when my cell service failed. I will say things got a little iffy on the way back home, as the GPS took me on an unfamiliar route, but I made it back safely nonetheless.
Now, the sprinkles on top, that makes this sleek and stylish car one of my faves are the Intelligent Touch captive controls for the audio system and climate controls. There aren't buttons to press, instead you lightly tap the controls and/or glide your fingers across them to manage the systems. I've never seen this in a car, so needless to say I had a lot of fun testing this feature out. It's like magic in your fingertips.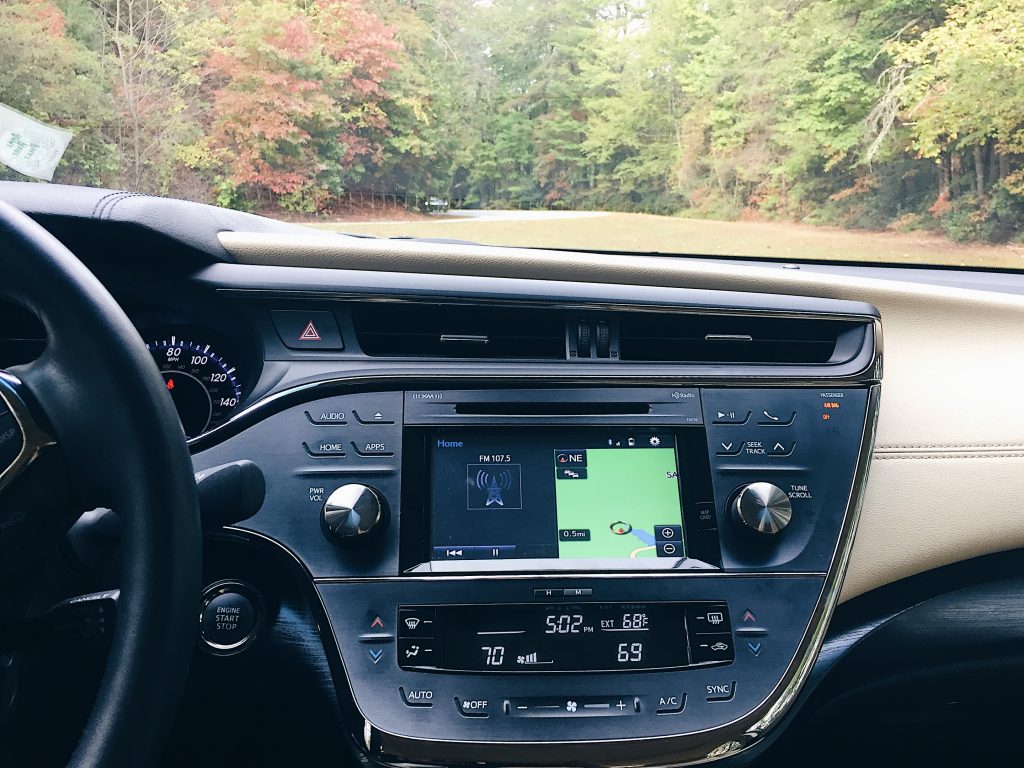 The feature that made this the perfect vehicle for my day trip to Helen was, hands down, the auto adjusting high beams. Coming down the mountain, at night, along pitch black, dark and twisty roads can be a bit nerve wrecking. Fiddling with the high beams every time there is oncoming traffic is an even bigger headache. And, of course, if you forget to turn your high beams off, you become that person. You know, the inconsiderate jerk who's trying to blind the other driver. It's just all bad for everybody. However, the Avalon high beams automatically turn off as soon as it detects oncoming traffic, and turns back on again when there isn't. BEST.FEATURE.EVER!
Have you fallen in love with the Avalon yet? It won me over, that's for sure. Now, let's journey into all the reasons you'll fall in love with Helen, Georgia.
A Little Piece of Germany in Georgia
It's not often you see a little German town tucked away in the foothills of the Blue Ridge mountains. It's random, a wee bit odd, but it's what makes it so special. This Bavarian Alpine Village replica was not a huge hit at its inception; however, it has grown to be one of Georgia's most visited cities.
The Fall Foliage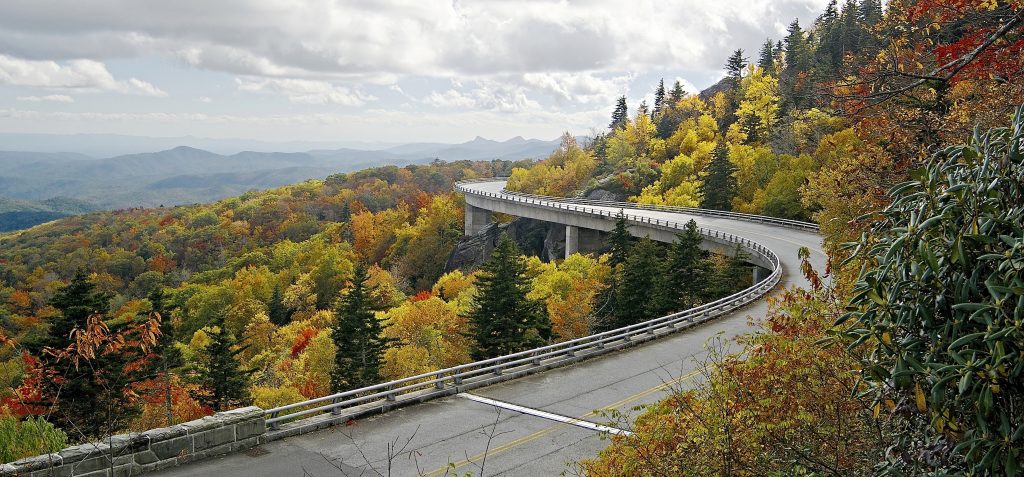 The absolute best time to take a road trip up to Helen is during the fall season, specifically when the leaves are changing. Talk about a sight to see! Making your way up, through, and around the mountain you'll be able to take in some of the most spectacular views of the fall foliage. Bursts of red, pops of orange, and splashes of yellow will make it all look like something straight out of a painting. During this particular visit the leaves hadn't quite changed fully, but it was still such a beautiful sight. So, much so, I got a little distracted once and veered a little too far into the other lane, but the lane departure feature on the Avalon, alerted me and kept me in check. That's one of the many features I loved about this car.
Oktoberfest
Ok ok. It may not be the "real deal" Oktoberfest that takes place in Munich, Germany, that attracts around 6.2 million guests, who guzzle about 7.5 million liters of beer. But, hey if you're looking for a great alternative with brats, brews, and tunes then Helen is your place. This six-week long festival transform the small Bavarian-inspired town into one of Georgia's biggest fall highlights. Throw back a few beers at the Hofbrauhaus along the riverbank, or simply enjoy a few eats while admiring the views. For the main event, stop be sure to stop by the Festhalle where there is music, dancing, and fun abound. This communal-style hall is where German-style bands play traditional music and instruments…a little polka anyone?
Anna Ruby Falls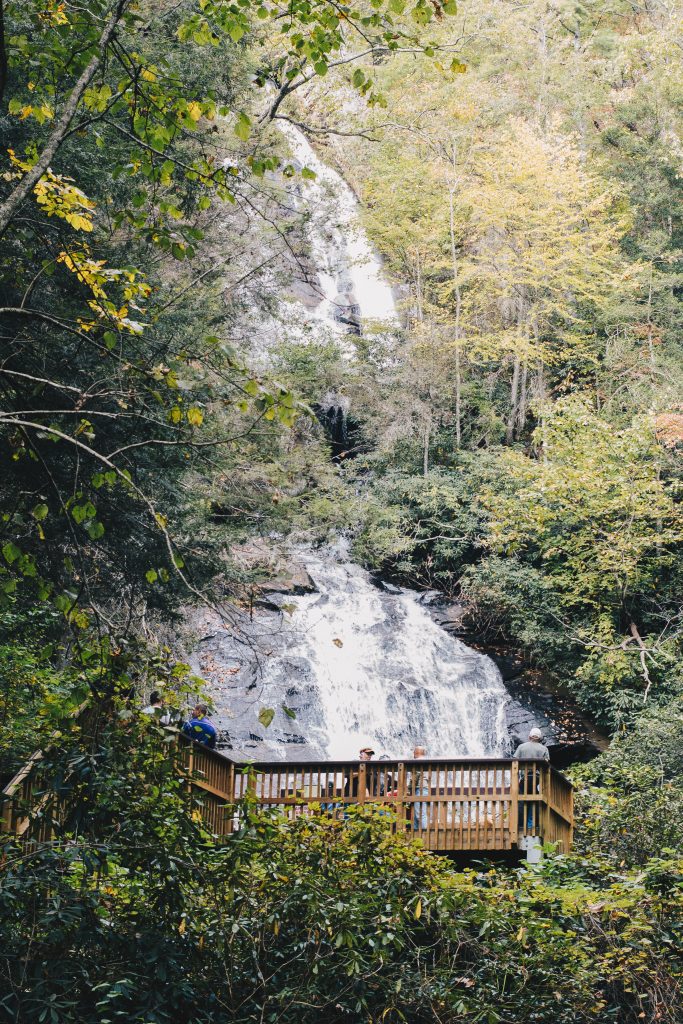 Just 15 minutes outside of Helen you'll find one of Georgia's most popular waterfalls, Anna Ruby Falls. This is actually where I spent most of my time on this day trip. Take it from me, it's very easy for the day to get away from you when visiting this majestic place. The falls are located in Unicoi State Park, and there is a $3 entrance fee, per person, but it is so worth it! I loved this hike because it was only 0.8 miles and quite easy. The entire path is paved so it's perfect if you have small kiddos in strollers. Be prepared to stop along the way to take tons of photos.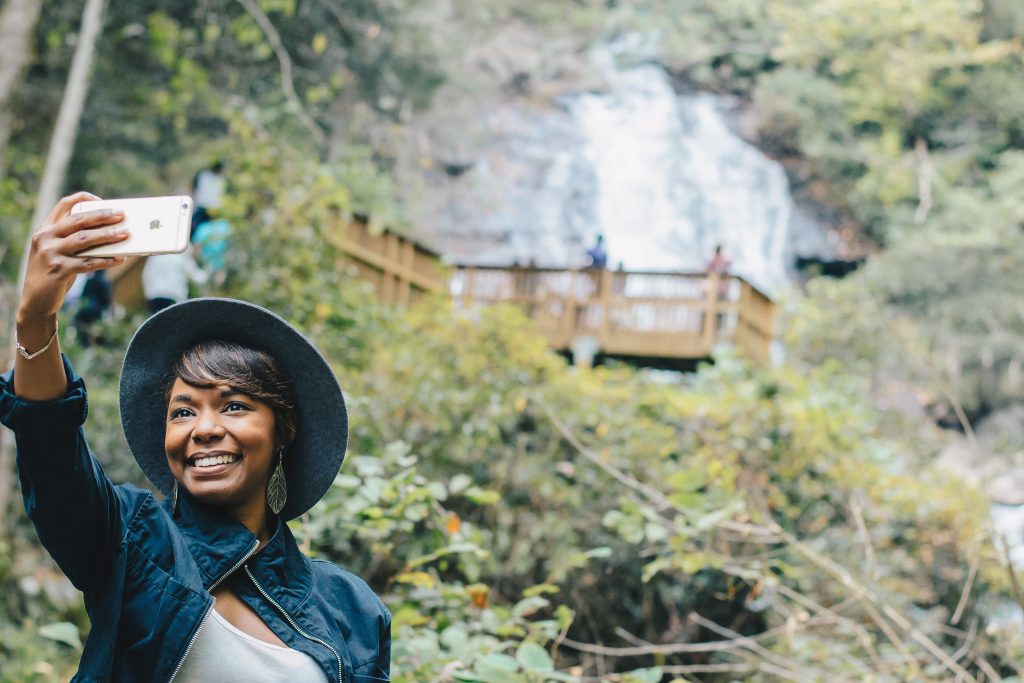 It's something about being surrounded by nature and hearing the soothing sounds of water flowing that is so serene. Of course it took me a little longer to reach the top to the actual fall, because photo ops! However, once reaching the top it was an incredible site. There are actually 2 waterfalls cascading into one. It was quite busy when I visited so I would recommend going earlier in the day when the crowds are minimal.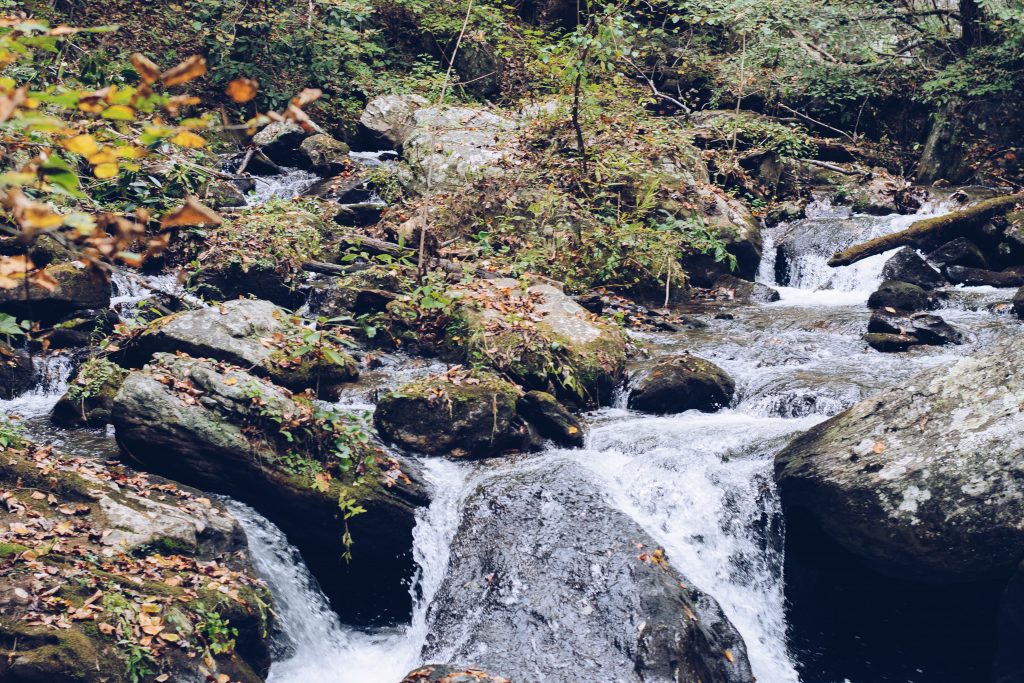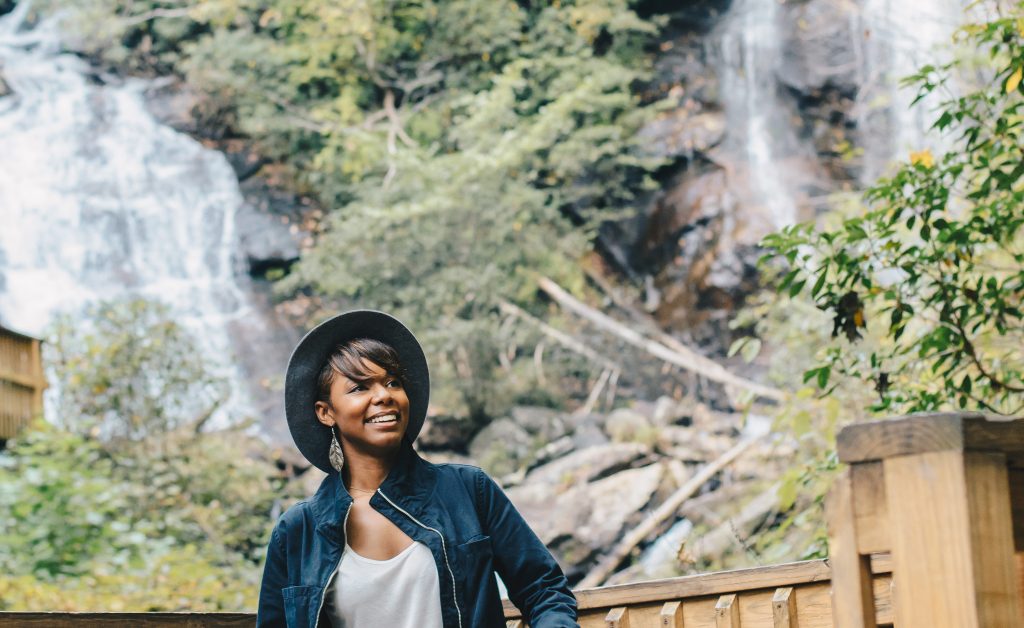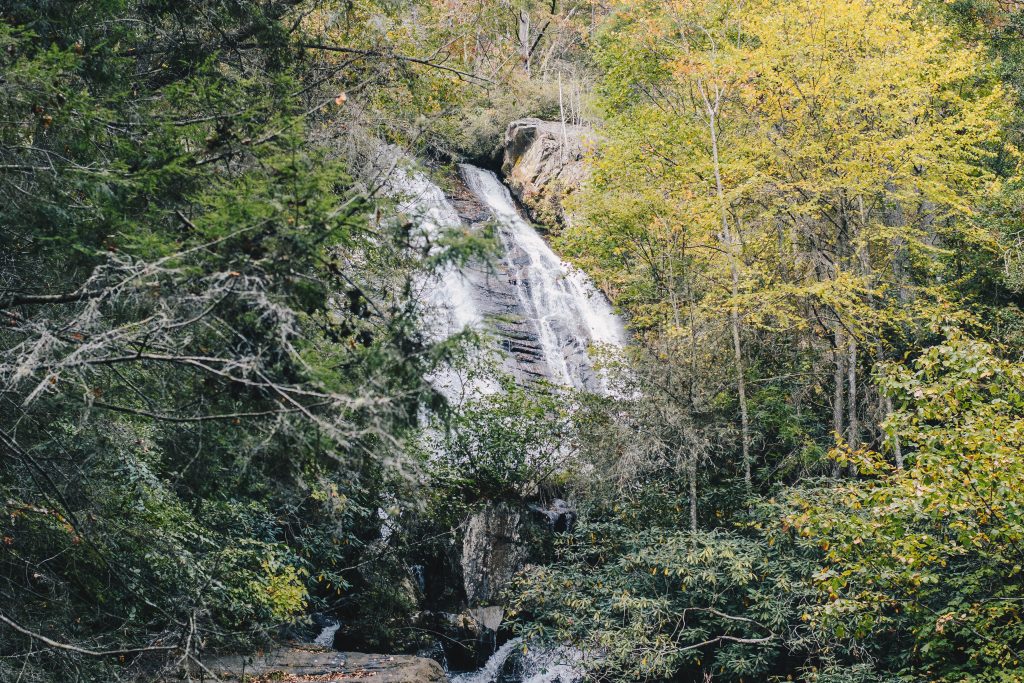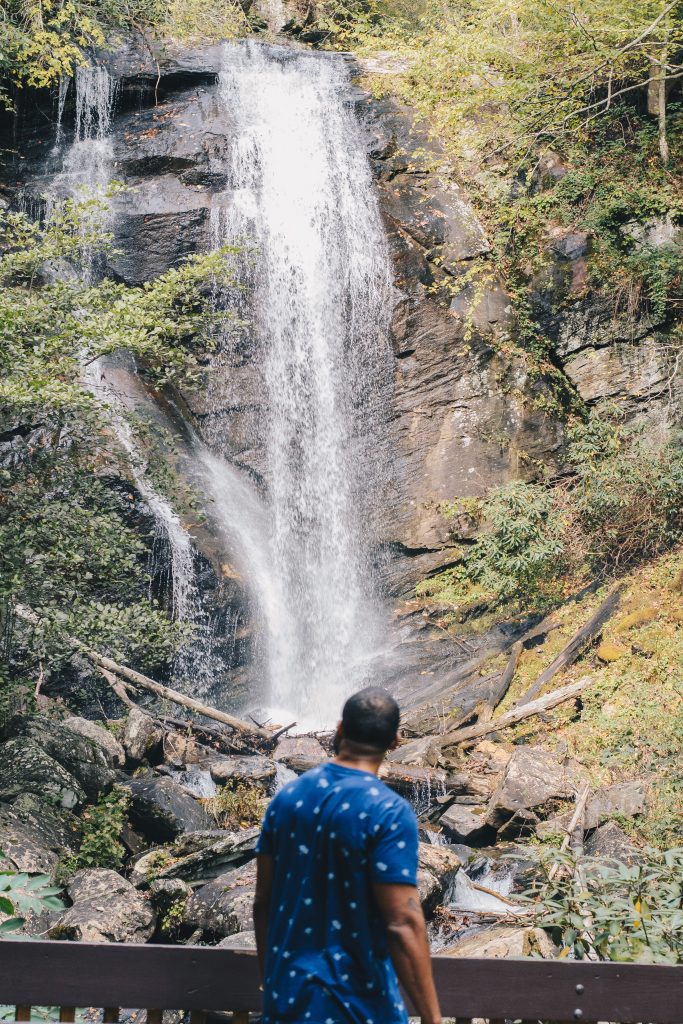 The Shopping
Helen has over 200 shops and boutiques to peruse through. You will not find your latest and greatest trends, but you will find a ton of handmade and custom made goods. My favorites are always the sweet shops, and I'm not even big on sweets. However, a trip to Hansel and Gretel's is always a must. Watch as they make hand-made sweets right in front of you, as you salivate over all its delicious, sweet, glory. Another must-try in Helen is all the different kinds of jerky. You name it and it has been jerked – beef, pork, salmon, gator, ostrich…yep, you read that right, ostrich.
There's Something for Everyone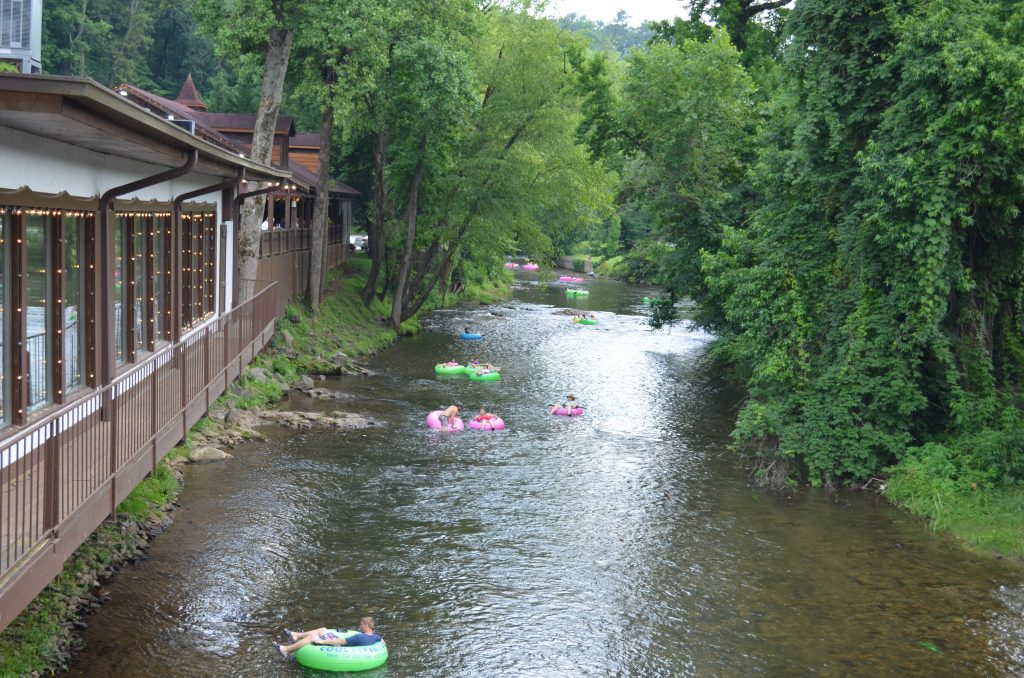 Photo courtesy of FlickrWhether you simply want to nestle up by the fireplace, hit an obstacle course, or perhaps enjoy a round of putt-putt at the amusement park, you can find something for anyone of all ages. During the warmer months, you can shoot the hooch and go tubing down the Chattahoochee River. For the nature enthusiasts pitch a tent and enjoy the great outdoors. And no trip to Helen is complete without a visit to Babyland, the Cabbage Patch hospital.
Have you ever visited Helen? What was your experience? I'd love to hear about them in the comments below.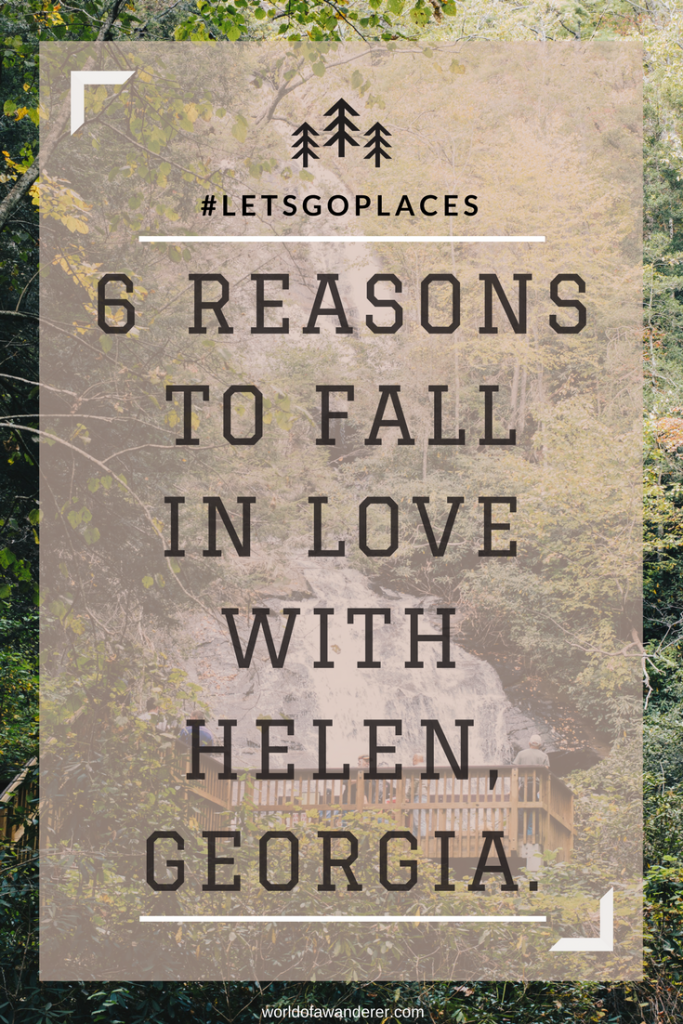 Special thanks to Toyota for the opportunity to test out the 2017 Avalon. As always, all opinions are my own.