Explore Black History on Amelia Island
Victorian homes nestled under the canopies of Spanish moss-draped oak trees, fiery sunsets on the waterfront, and picturesque cobblestoned streets in historic downtown may come to mind when thinking about Fernadina Beach and Amelia Island. It is the perfect destination for enjoying a slower pace and reprieve from the hustle and bustle of everyday life. On Amelia Island, you can soak in some sun, relish in the beauty of its natural wonders, and explore a gamut of little-known historical sites.
This tiny island, located just 21 miles from the Georgia's border and a 40-minute drive from Jacksonville, has deep Black history roots and and a rich heritage. From its Middle Passage involvement to the Reconstruction Era, this island has seen a lot in its history. It is known for being a hub for importing enslaved people in the 1800s — it was actually where the first enslaved people landed in Florida. Around 60,000 enslaved people were illegally brought through Amelia Island. Yet, despite the harrowing past of Blacks on Amelia Island, there was a turning of the tides, post-Civil War, for African Americans. Black people acquired land, built their own thriving communities, and created their own vacation safe haven known as American Beach.
If you're short on time and only have a day to spend on the island, here's a quick itinerary that will help you explore, celebrate, and support Black history on Amelia Island, not just for Black History Month, but year-round.
This trip was hosted by Visit Amelia Island; however, all opinions are my own.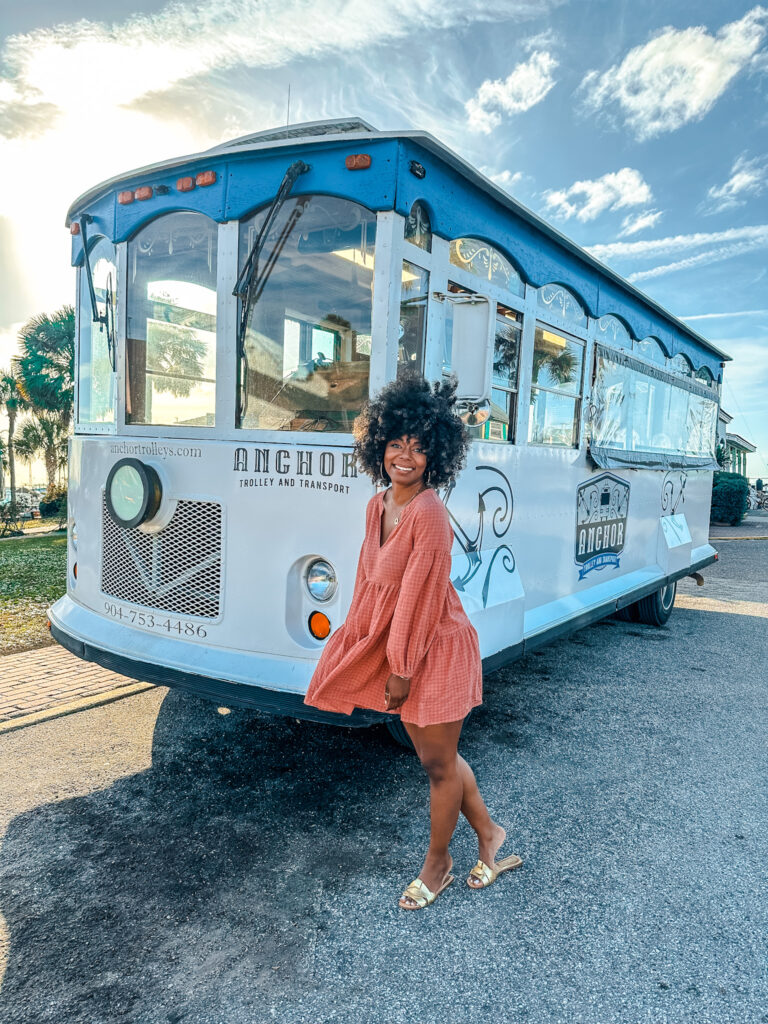 Morning
On your way to Amelia Island, make a quick detour to Kingsley Plantation. This 600-acre plantation bears a painful past, yet is used as a living lesson to create a better future. This plantation is where Anna Kingsley, an African woman who went from being enslaved to being a slave owner herself resided with her white European husband, Zephaniah Kingsley. The grounds are now a National Park site that can be explored via self-guided, or ranger-guided walking tours.
Lunch
Grab some delicious eats and sweet treats from Stephanie's Sugar & Spice Cafe. This black-owned eatery on Amelia Island is a charming marketplace and bakery where "no mean people are allowed". Pick up a light lunch or a fresh salad for a fun picnic on the beach, and don't forget the dessert! You'll find everything from Key Lime pie to churro cake and everything in between.
Early Afternoon
Take a stroll through the A.L. Lewis Museum and get a glimpse of American Beach, Florida's first Black-owned beach, and those who played an integral part in the success of Amelia Island's Black community. This museum is small but packed with eye-opening information that will leave you with a greater appreciation of this beautiful destination.
To gain an even deeper understanding and get first-hand insight from a dedicated Historian, book a tour with Ron Miller from Coast One Tours. This tour was the most enlightening and engaging tour I experienced during my time on Amelia Island. Ron is incredibly passionate about keeping the Black history and stories of Amelia Island alive for generations to come, and that passion is felt all throughout this tour. I highly recommend booking this tour and getting first-hand insight into what American Beach and Amelia Island were like in their heyday.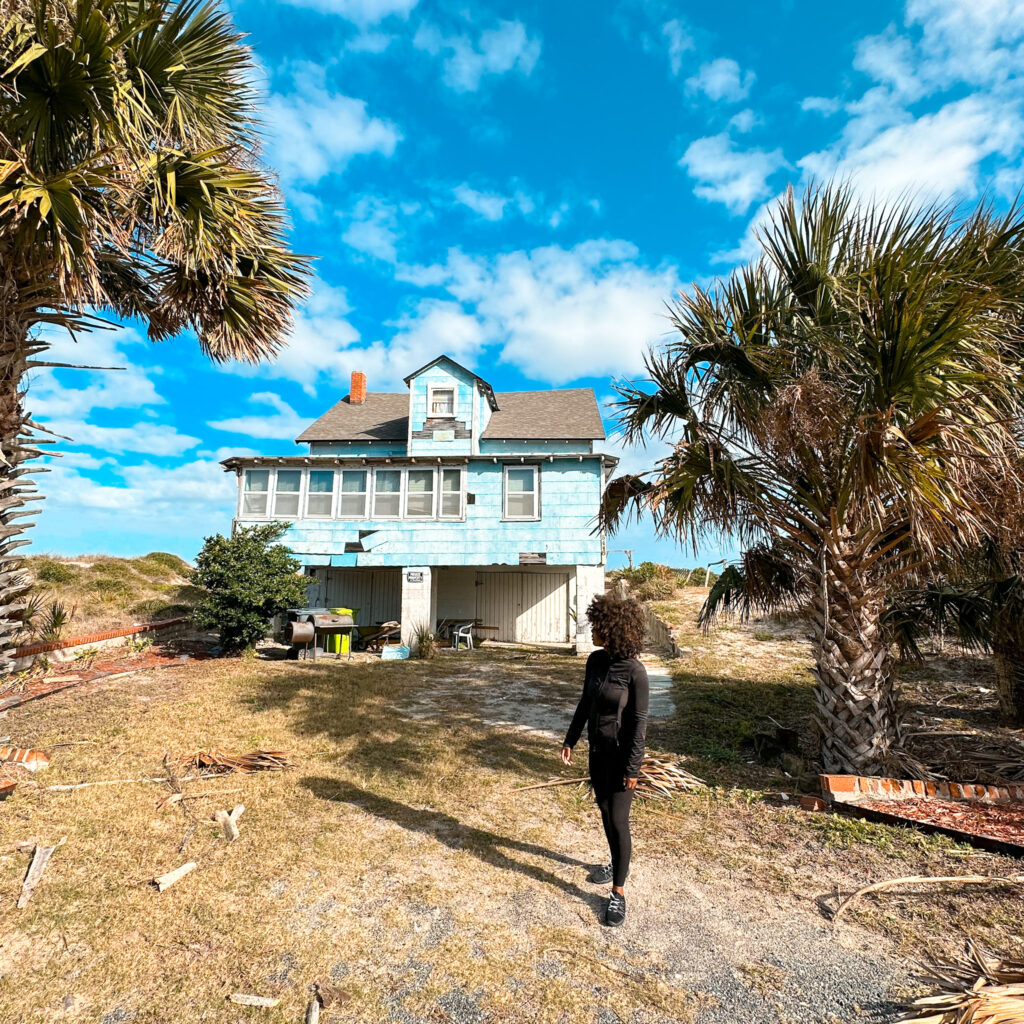 Late Afternoon
Spend some time frolicking on American Beach. This African American resort community was established in 1935 as a response to segregation in the Jim Crow era, a time when Blacks were not allowed to swim or be on the beach with whites. Sprawling across 216 acres, American Beach was a place for Blacks to enjoy "recreation and relaxation without humiliation". African American vacationers would flock to American Beach during the summer and attracted celebrities like Zora Neale Hurston, Ray Charles, Duke Ellington, Hank Aaron, Joe Louis, and Ossie Davis just to name a few.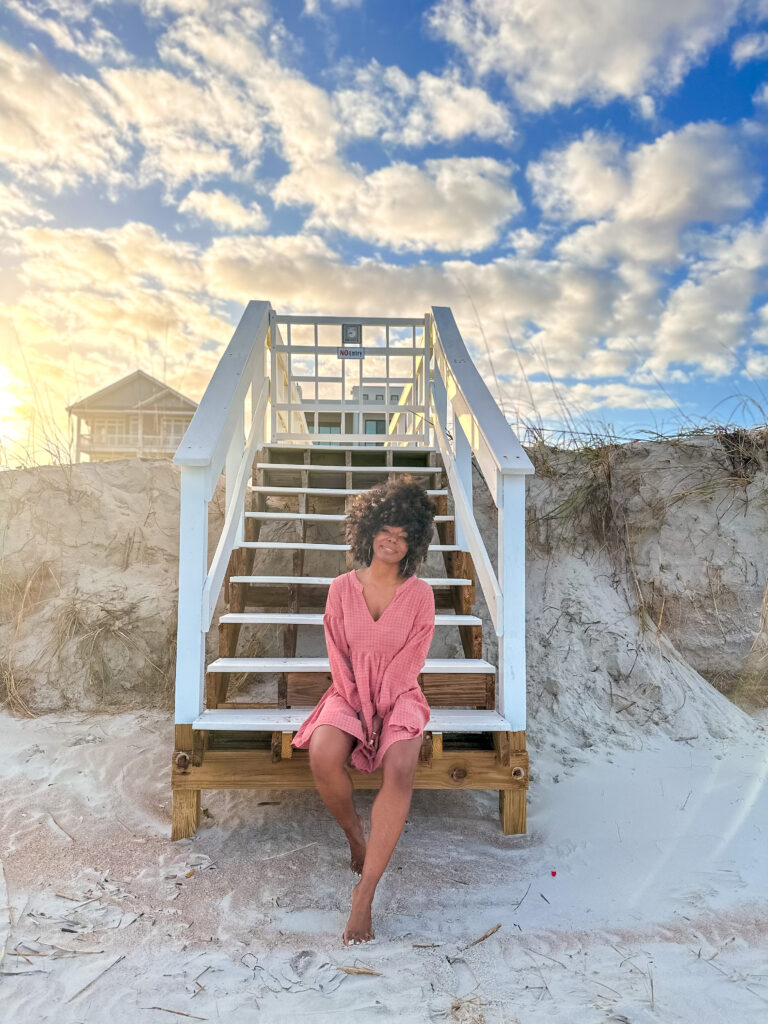 After the end of segregation, American Beach saw a decline in African American beachgoers, likely due to being able to visit other popular beaches in Florida now. American Beach is now about half of its original size due to development, but there are still preservationists, property owners, and historians who are fighting to preserve the land and heritage.
Evening/Sunset
Do not leave Amelia Island without trying the unique Hydro Bike experience with Amelia River Cycle. This is a fun, eco-friendly, adventure for people of all ages. Climb aboard a Hydro Bike and paddle your way around the marina as you take in the unparalleled Floridian sunset. You can ride solo or with a partner for 30 minutes to an hour.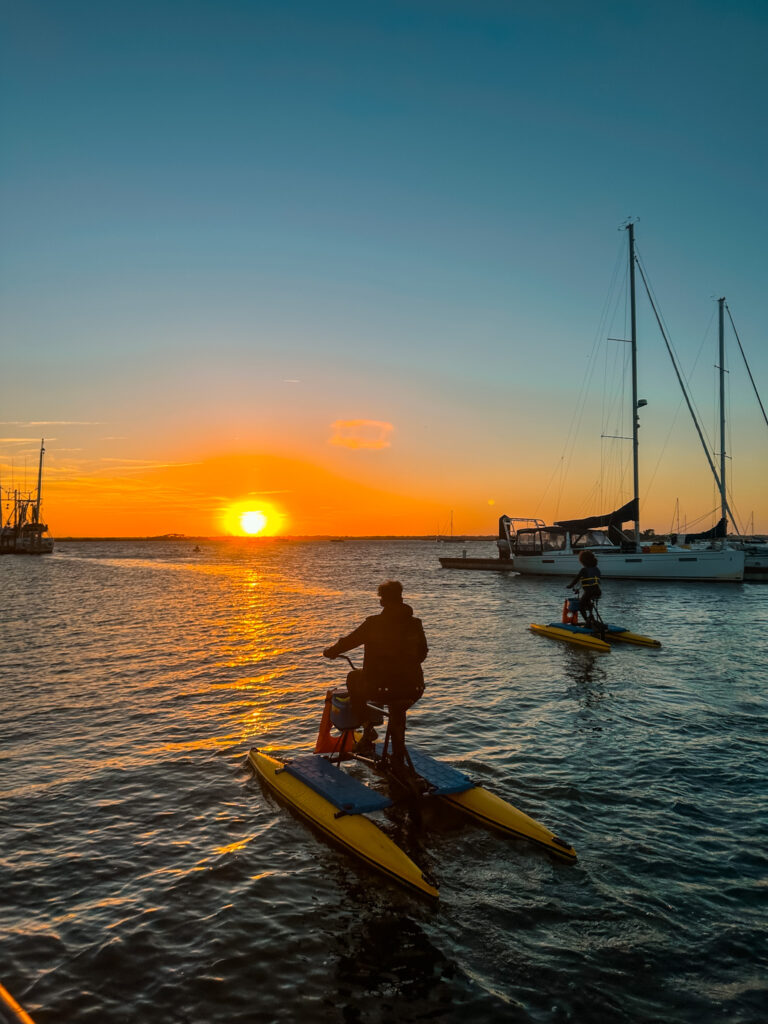 While you can pack all of these things into a day on Amelia Island, I highly recommend spending a few days here to really soak it all in. I can easily see why so many people make this their vacation destination year after year. There is much to love and continuously learn about the beautiful Amelia Island.
save for later!
Planning a Trip?