Boutique Hotels in Florida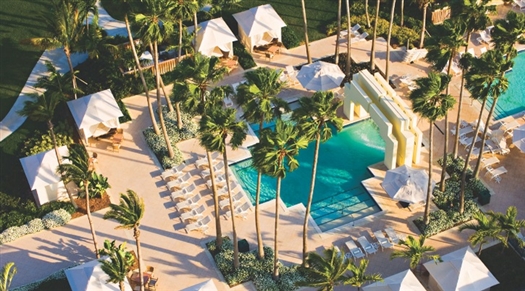 THIS ARTICLE IS PART OF THE HIPMUNK HOTELS CAMPAIGN
Florida has some of the best beaches, sunsets, cuisines, and culture, making it the perfect destination for all types of travelers. Whether you're a solo traveler, business traveler, or traveling with family, Florida has something for everyone. An incredible destination is certain to have incredible hotels. If you're headed to Florida, here's a list of amazing boutique hotels that are sure to meet all your needs.
Embassy Suites, Fort Lauderdale 17th Street
Centrally located, Embassy Suites Fort Lauderdale is the place to be. You'll be footsteps away from shops and restaurants, and if you're just stopping through for a cruise, Port Everglades is only four blocks away. Known as an "Oasis on Causeway," this all-suite hotel offers two-room suites perfect for the business traveler who may want a separate space for work, and it's also perfect for traveling families. Enjoy a cooked-to-order breakfast each morning, and while you're at it, take a dip in the oasis-style pool.
Hyatt Regency Pier 66
Floridian sunsets are some of the absolute best. Want the perfect spot for viewing these amazing sunsets? Check out Hyatt Regency Pier 66. It is considered the best place to see a sunset. Watch the sun descend under the horizon while enjoying culinary cuisines. The immaculate views don't have to end there. Retreat to your Marina View or Tower View room and enjoy the incredible views overlooking the marina or Intracoastal Waterway.
Gainesville University of Florida Conference Center, Gainesville
Whether you're in town for a Gators' football game, business, or just a weekend getaway, the Hilton University of Florida Conference Center is the perfect accommodation. Centrally located, the hotel is near the University of Florida campus, making it convenient to take a stroll around campus. Other local attractions include the Center for Performing Arts, the Florida Museum of Natural History, Oaks Mall, and more.
Best Western Key Ambassador Resort Inn
If you're headed to Key West and you're looking to get away from the hustle and bustle and enjoy the calmer side of the island, Best Western Key Ambassador Resort Inn is your place. Not only will you find cheap prices, but it is also convenient to the airport. The iconic Duvall Street is not far away so you can still hop on over and enjoy some family fun in this exciting area. While at the hotel, enjoy amenities such as the heated outdoor pool and poolside services, as well as rooms with impeccable views.
Ritz Carlton Coconut Grove, Miami
Great food, great art, great culture. You'll find all of this etched into the trendy city of Coconut Grove. Keeping true to its surroundings, the Ritz-Carlton encompasses all the aforementioned. Guests can experience luxury at its finest at the Ritz-Carlton. Everything from culture-infused dining experiences to customized spa treatments, guests can find it all. Also, each room is equipped with an oversized balcony great for relaxing, taking in the views of Biscayne Bay over a morning cup of coffee, evening sunsets, and everything in between.
The next time you're in Florida check out some of these incredible boutique hotels.