Stocking Stuffers that Travel Lovers Actually Want
Buying your travel-loving loved one an air-fryer that you got on sale for Black Friday may seem like a good idea, but in reality, we're not home long enough to even take it out the box, let alone whip up a recipe using the thing. As an avid traveler who has lived abroad for the past three years, I love coming home for the holidays, spending time with family and friends and exchanging gifts. As thankful as I am for any and all things I receive, sometimes the gifts just aren't practical — like that one time I received a snow globe. It's pretty, but it weighs a ton and not exactly conducive to my #teamcarryon ways. Or that one time I received a huge canvas print — beautiful as it was with all my travel photos, how was I going to transport the thing back to Mexico? So, it's been sitting in my storage collecting dust for the past two years. Like I said, great gifts, just not the best travel-friendly gifts.
If you're scratching your head trying to figure out what to get your travel-loving loved one, here is a stocking stuffer travel gift guide with gifts that your favorite traveler, who's just breezing through town, will actually use!
This post is sponsored by InComm. There are affiliate links in this post. However, as always, all opinions are my own.
Anybody who thinks gift cards are thoughtless gifts, news flash my friend….IT'S NOT! It's the best gift you can give a traveler. Whether it's a gift card for dinner, their favorite store, or favorite subscription service a gift card is always a great idea. Want to do one even better? Give the gift of rest and relaxation with a gift card for spa services. Traveling can be exhausting. How many times have you, yourself, said, "I need a vacation from my vacation"? My favorite place to pick up all my gift cards is Walmart. There are tons of options for everyone, including travelers. After taking a 14-hour road trip, I gifted my partner an early Christmas gift, and purchased her a Spa Week gift card so that she can enjoy a massage to work out all the knots and kinks from that long road trip. What I loved even more is that she got a $25 bonus gift card with this purchase. Winning!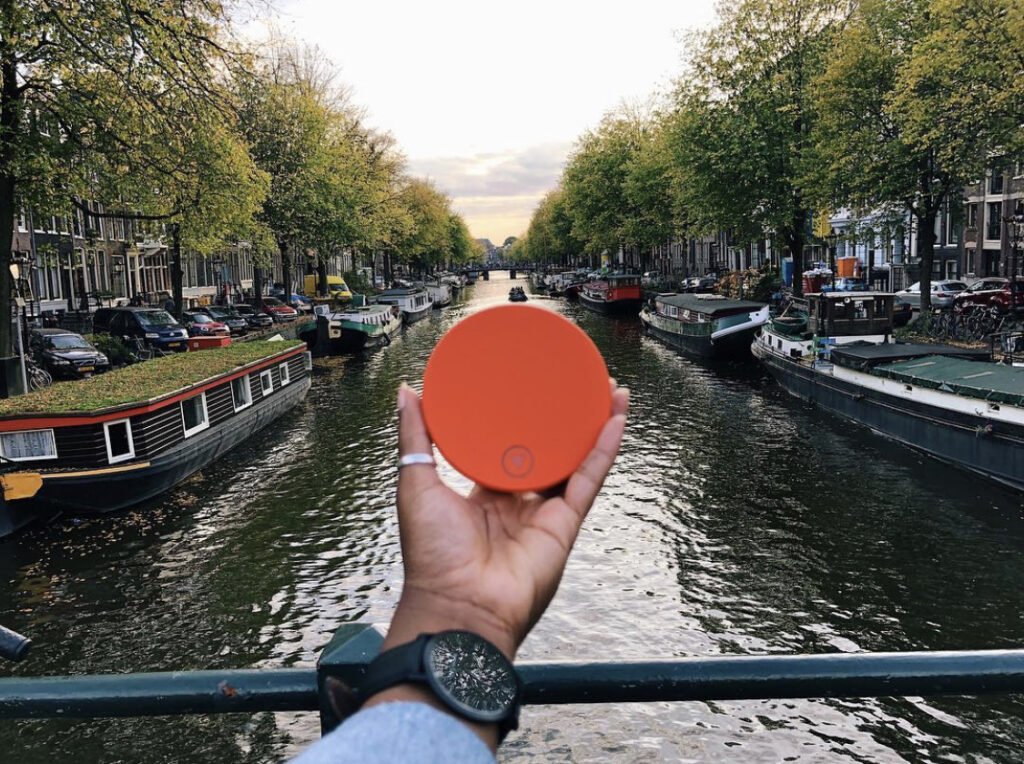 "What's one thing thing you never travel without?"
I get this question often. My response is always the same — my Skyroam Solis. This hotspot device goes with me everywhere and I recommend it for all travelers, especially those who's jobs rely heavily on having Wifi, like remote workers, content creators, etc. In fact, this gift is great for anyone, even if they are not travelers. Wifi goes down at home? You can connect to the Skyroam Solis instead, without missing a beat. You can connect up to 10 devices on the hotspot device, and it also serves as a power bank to charge your electronic devices.
Get 10% off your order using discount code: WORLDOFAWANDERER
Speaking of power banks, make sure your favorite traveler isn't stranded somewhere with a dead battery. Gift them them the Anker PowerCore III 10K Power Bank. This power bank gives you the freedom to charge anywhere. With its universal compatibility, you can charge up to three devices simultaneously and it has versatility charging. This means, you can charge your devices with a power cord, or wirelessly by simply placing your device on or next to the power bank. There's even a built-in stand so you can prop your phone up while watching videos. I always travel with at least two power banks just in case, especially after my power cord decided to give out on me while traveling and I had no way to charge my phone or devices.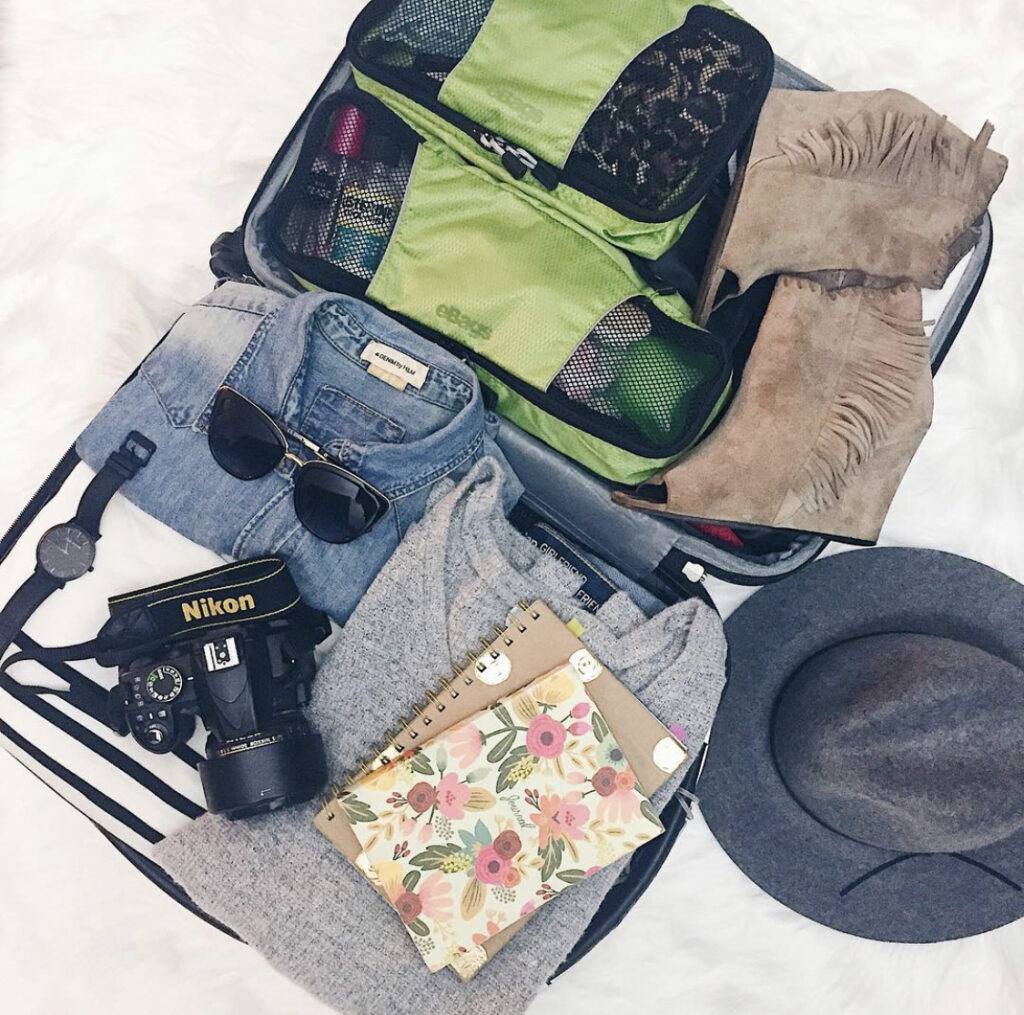 Packing cubes are a game changer! If your favorite traveler doesn't currently use them, you should introduce them to the awesomeness of packing cubes. It will help them save space and keep everything organized at the same time. Packing cubes are how I managed to fit one month of clothes into a backpack while traveling around Southeast Asia. My favorite packing cubes are eBags and Eagle Creek packing cubes. I often use them both on trips.
Portable Door Lock Stocking stuffer
"Safe travels!"
This is what we always tell family and friends when they are embarking on a trip. I'm sure you do the same. But, instead of just wishing them safe travels, help ensure that they remain safe and provide them with an extra layer of security during their travels with a portable door lock. There's locks such as Addalock that are ideal for hotels, dorms, and vacation homes (think Airbnb). This lock slips into the door's latch and prevents intruders from entering, even if they have a key. DoorJammer works on most doors and serves as an internal door stop, also preventing doors from being opened. Though not technically a lock, the EMDMAK Door Stop is a door stop with a built in alarm, so if anyone tries to enter the door, the alarm will sound and hopefully scare them off.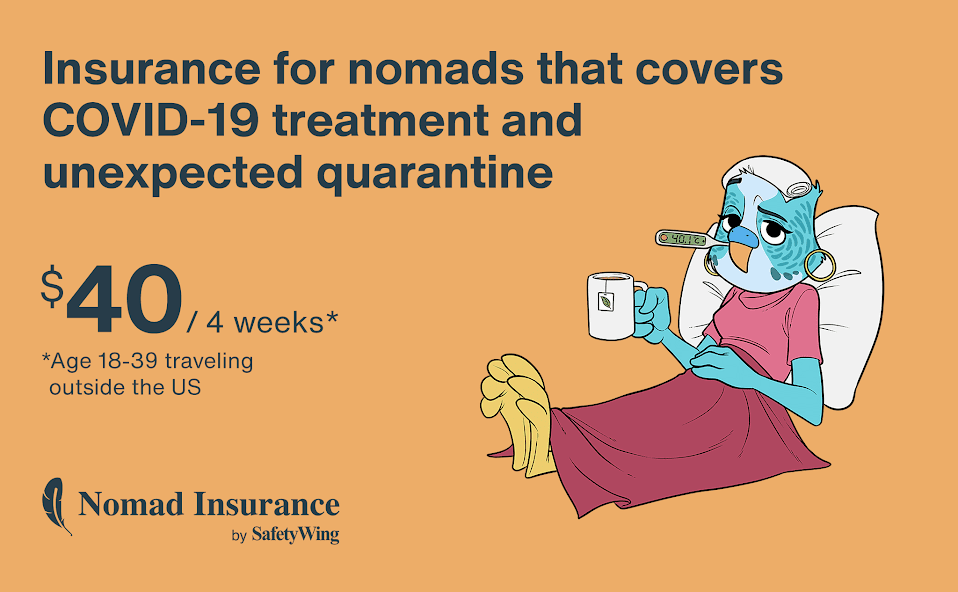 Insurance is one of those expenses that no one likes to pay, but it comes in super handy when it's actually needed. Want to gift something a little out of the box? Gift your loved one a subscription of SafetyWing Travel Medical Insurance. It is the PERFECT gift for travelers. Trust me, if someone offered to pay for my monthly insurance with them, it would make them a strong contender for the Best Gift of the Year Award. For $40/month, you can cover this important travel essential to give your loved one and yourself peace of mind. Accidents happen, and making sure travelers are protected should be priority. No one wants to pay out of pocket for medical expenses, and in many countries, they won't let you leave the hospital until you've paid for all your medical expenses. SafetyWing covers accidentals and even covers COVID.
For the solo travelers, content creators, or anyone who wants to capture their travel moments without having to ask random strangers to take their photos and videos, a mini travel tripod is the perfect travel gift. It's compact and lightweight, making it easy to pack into your checked luggage or even a carry on. And, my favorite part about traveling with a tripod is that you can take a gazillion photos without feeling rushed or awkward! Pair this with a wireless remote and your travel lover will really love this gift!
Often times language barriers are the biggest concern of travelers when it comes to international travel. Sometimes Google translate fails you if WiFi is not available; however, with PockeTalk, no Wifi is needed. This portable device makes it super simple to hold full-on conversations with others who may not speak the same language. You simply speak into the device, it audibly translates your message, then the other person can speak into the device and it will translate their message as well. This was so helpful when I moved to Mexico and struggled to hold conversations, and is still helpful three years later!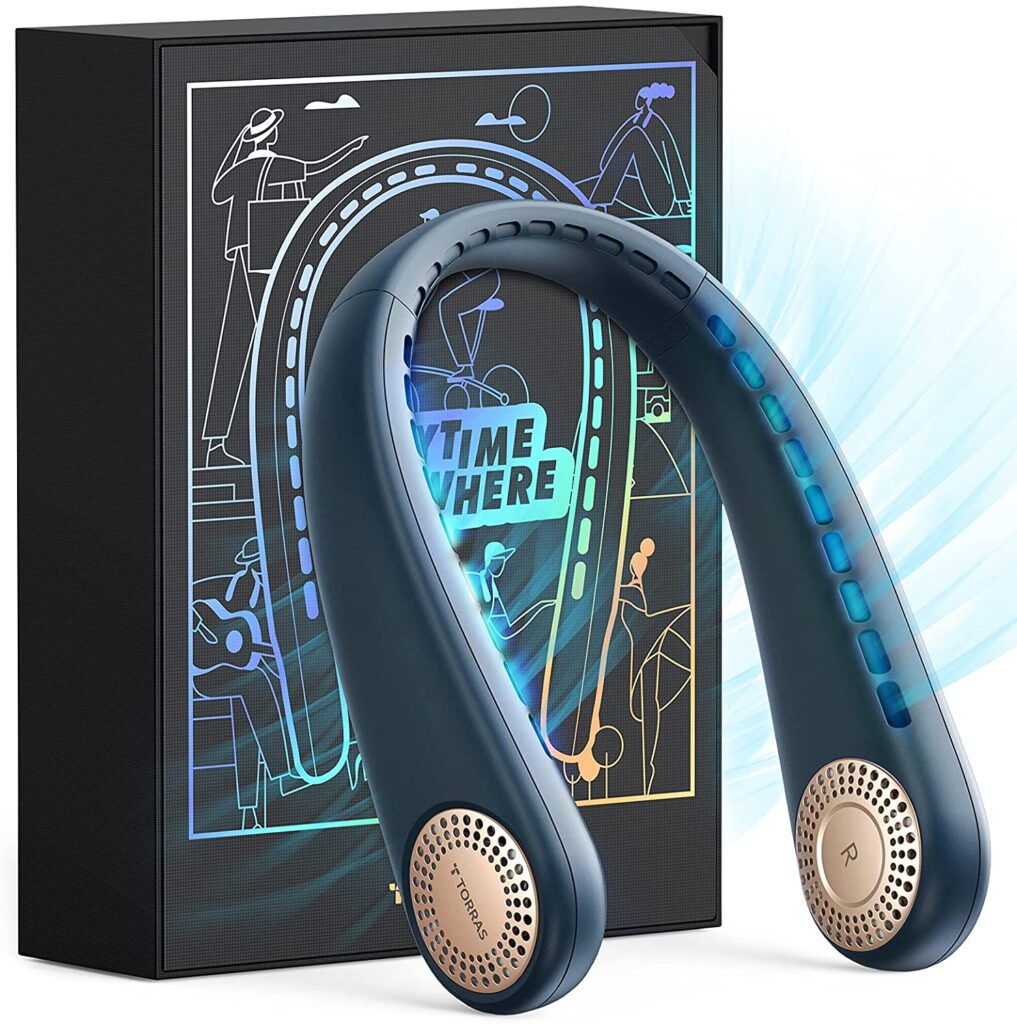 We all have that one hot-natured friend that drips sweat by simply standing in one spot. Imagine that hot-natured friend, who is also a travel lover but hates the heat. What better gift to give them than their own personal cooling system? The TORRAS cooling fan is awesome for combating the hot weather with its 360° cooling system. It has 36 wind outlets that allows you to be able to cool your body temperature in 3 seconds. The fan is bladeless so it is perfectly safe for children as well.
Inspire exploration with Anywhere Travel Guide Cards. The card deck includes 75 prompts that will bring a whole new level of fun to travel adventures. There are prompts such as "Ask the next person you meet where his/her favorite street is. GO THERE" or " Eat a dessert for breakfast, three appetizers for lunch, and a breakfast for dinner". This deck of cards is perfect for everyone from the introverted traveler who may have a difficult time breaking out of their shell to the adventurous traveler looking for an extra dash of adventure.
What are some of your favorite travel gifts to give and/or receive?!
PIN ME!