I'm a Black Woman Who Feels Safer Living in Mexico than I do the U.S.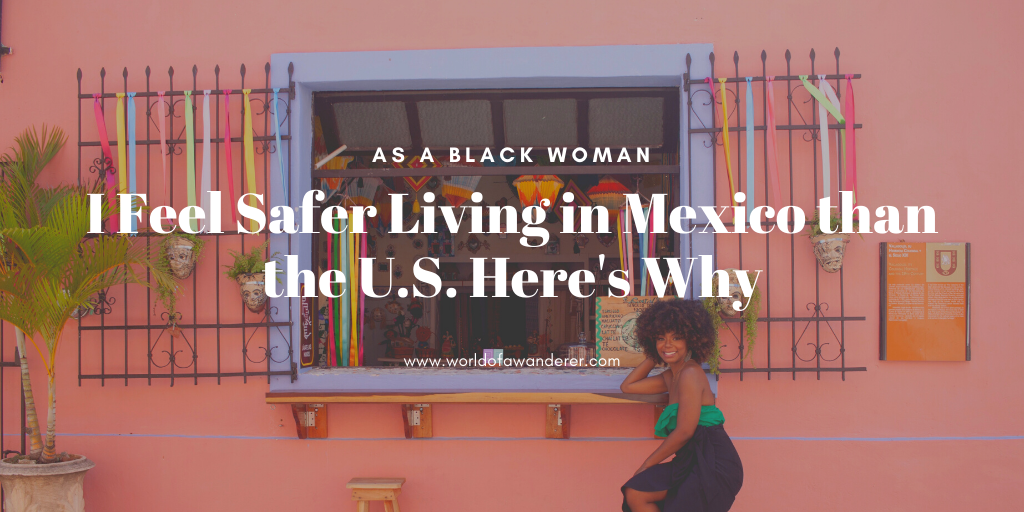 Sensationalized headlines and popular shows like Narcos paint a skewed picture of Mexico—one that casts the idea that the drug-centered drama is a depiction of the country as a whole. It creates this false narrative that Mexico is generally unsafe and your best, safest bet is to stay at a resort upon your arrival, and never step a foot beyond its blissful borders until it's time for your departure.
This is not reality. The reality is, Mérida, the city in which I dwell, is the safest city in Mexico and the second safest city in North America. The reality is, you are 33% more likely to killed by a firearm in the United States than in Mexico. The reality is, as a Black American, I am three times more likely to be killed by police than white Americans in the U.S. There were far more mass shootings in the United States in 2020—611, in total—than there were days in the year. But, "Beware of the cartel," they say, never stopping to consider that my own backyard poses a bigger threat to my life.
I go more in depth on why I feel safer living in Mexico as a Black woman on fodors.com. Click here to read the full article.
---
---