Hoi An: Part 2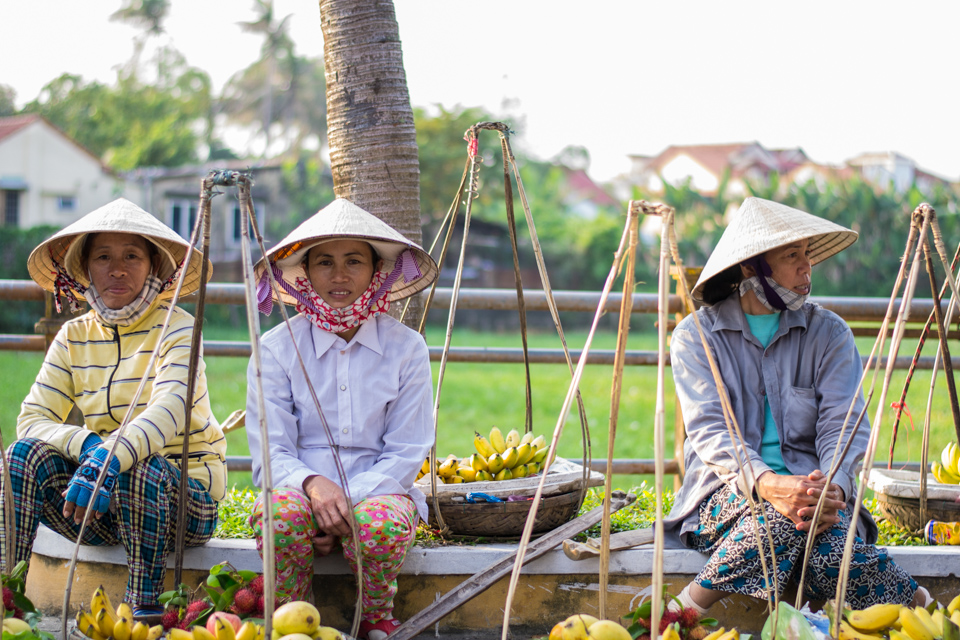 As a novice blogger, I've quickly learned that writing from the road isn't as easy as it seems, ESPECIALLY when you have a month jam-packed with non-stop travel and adventures. I've also learned that if ever Maslow's Hierarchy of Needs should be revamped, modified, made anew, it should be NOW! I mean, right now…at this very moment, and the first level of need should be Wi-fi this is not up for debate. For about a week and a half it was a pain in the arse luxury to be able to even check my email, let alone upload large-file photos. Nope! Wasn't happening. Now, that I'm back to working Wi-fi, and have caught up on some rest, let me catch you up on the rest of my journey through Southeast Asia.
Ok, so, if you can't already tell from Hoi An: Part 1 and Off the Beaten Path, I am slightly obsessed with Hoi An. I was there for a total of 4 nights and 5 days, which was the perfect amount of time to enjoy all the amazingness this charming town had to offer.
Each day I would get an early start. It's rainy season in Vietnam and I knew the rain would be coming in the afternoons. Plus, I wanted the town to myself, void of swarms of other tourists. So every morning I was up and at 'em and out the door before 7:30. There were never many tourists out at this time, but by local time standards, I was always late to the party. The town would already be bustling with shop and restaurant owners preparing for the day, and side walks lined local patrons feasting on their morning Caolau, sitting on tiny stools that look as though they might have stolen them from a Kindergarten classroom.
My second morning in Hoi An I opted to take a cyclo, and my wonderful driver, Dean, (I was so surprised when he told me his name, as it is also my family name. Though, I'm certain he doesn't spell his this way) pedaled his way through town giving me a brief synopsis of different places along the way, and made some wonderful recommendations.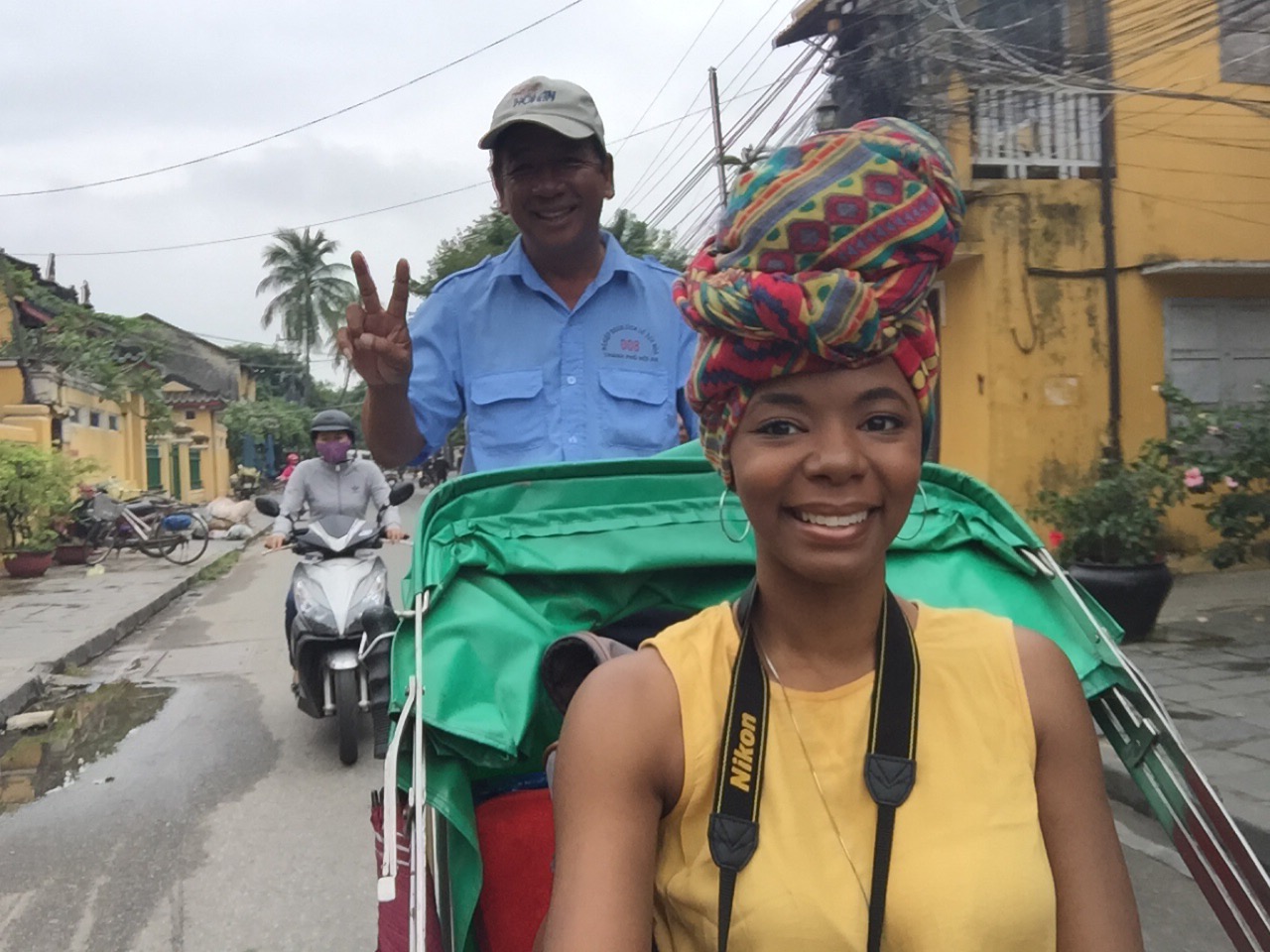 The remainder of my trip I spent my time between wandering aimlessly through Ancient Town, basking on the beach (when weather permitted), and eating.
Lots and lots and LOTS of eating. Vietnam has hands down become my favorite international food.
I met some wonderful people along the way. One of my favorites being a Vietnamese woman that goes by the name Flower. The name fit her perfectly. She was a spunky woman with a beaming personality. And to top it off, her grandmother lives in Atlanta. It truly is a small world!
Here are some more of my favorite photos from Hoi An. This place is totally a photographer's paradise.
Despite, being somewhat overrun by tourist, Hoi An is truly a magical place. It makes my heart smile. I think it's all the yellow…it's such a happy color :). Wouldn't you agree?