Adventures of 2016
What better way to kick off 2016 than with the launch of my blog and a month long jaunt through Southeast Asia (with a pit stop in Kuala Lumpur)? I really can't think of any. Both are incredible adventures, in their respective rights, and I'm super excited to share this journey with you.
So, where exactly am I headed?
My first stop is Vietnam. Admittedly, prior to moving to Asia, I wasn't well versed, so to speak, on Asian countries or the intricacies of their culture and history. Sure, I'd learned about it many many moons ago in school long enough to ace a test, but beyond that, not so much.
As an American the only time I heard the term "Vietnam" is when it was direct reference to the Vietnam War.
It was a war.
It was controversial.
And people…families are still, till this day, dealing with the ramifications of that atrocity.
That was, essentially, the extent of my knowledge of Vietnam.
As a traveller, Vietnam is painted in a completely different light. When I hear of stories of Vietnam they are not imbued with sadness, gore, loss, or hatred. This place is characterized as one of the most beautiful places on Earth with some of the most beautiful-spirited people you could ever meet.
It is such a variance of degrees in attitudes for this country. So, to help me gain a better understanding, of not only Vietnam, but every country I visit, I have challenged myself to read at least one book based in the respective country. For Vietnam I decided to read 2 different books, one from an American perspective, and the other from a Vietnamese perspective. The American book I chose was The Things They Carried by Tim O'Brien, and I am in the process of reading When Heaven and Earth Changed Places by Vietnamese author Le Ly Hayslip. I will review these books soon. Of all the countries on my upcoming trip, this is the one I am looking forward to the most.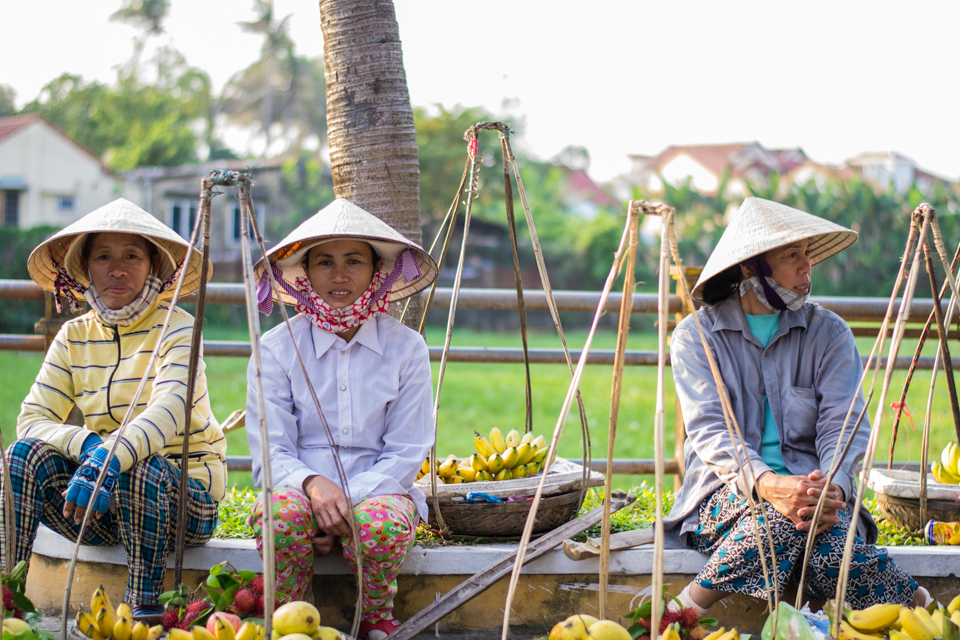 My next stop is Cambodia. Famous for Angkor Wat, the largest religious monument in the world, and being a neighboring country to Vietnam it is only fitting to make a stop here on my SEA venture. Much like Vietnam, I wasn't privy to the the history of Cambodia. It wasn't until a little over a year ago when I met my former co-worker/friend, whose parents are Cambodian, that this country piqued my interest. Reading First They Killed My Father, a riveting memoir about the Cambodian genocide, only increased my fascination and desire to visit this resilient country.
Next, I'm headed to the beautiful island of Boracay, Philippines. Ok, so here's the thing… this was a last minute addition…a yolo endeavor, if you will. One day my friend Natasha, over at Live Learn Venture, and I were texting about our upcoming vacations plans. She mentioned how it would be awesome if we could meet up somewhere like, oh let's just say, the Philippines. Well, being the type of person who is always down for a good meet up (especially when it involves traveling), I responded without a second thought, "We should!"
48 hours later, and wham bam thank you ma'am, the flights were booked. What's even crazier is I have a long stopover in Kuala Lumpur so I get to venture into that city as well. Killing two birds with one stone. Winning!
My last stop on my journey is none other than Thailand. This is of course if I don't get lost in paradise and decide to remain in Boracay for the duration. You can't mention SEA without mentioning Thailand. It is a backpackers haven and though I'm not fully about that backpacker's life, I am looking forward to cheap feats, good eats, and everything in between.
So, this is the start of my 2016. A little bit crazy, maybe a smidge ambitious, but I'm sure it's gonna be a helluva lot of fun! I can't wait to share!
xoxo,
Colby
There are some affiliate links on this post, which means I will earn a small percentage of the sale if you purchase through them, 

at no additional cost to you

. Thanks in advance for your support!